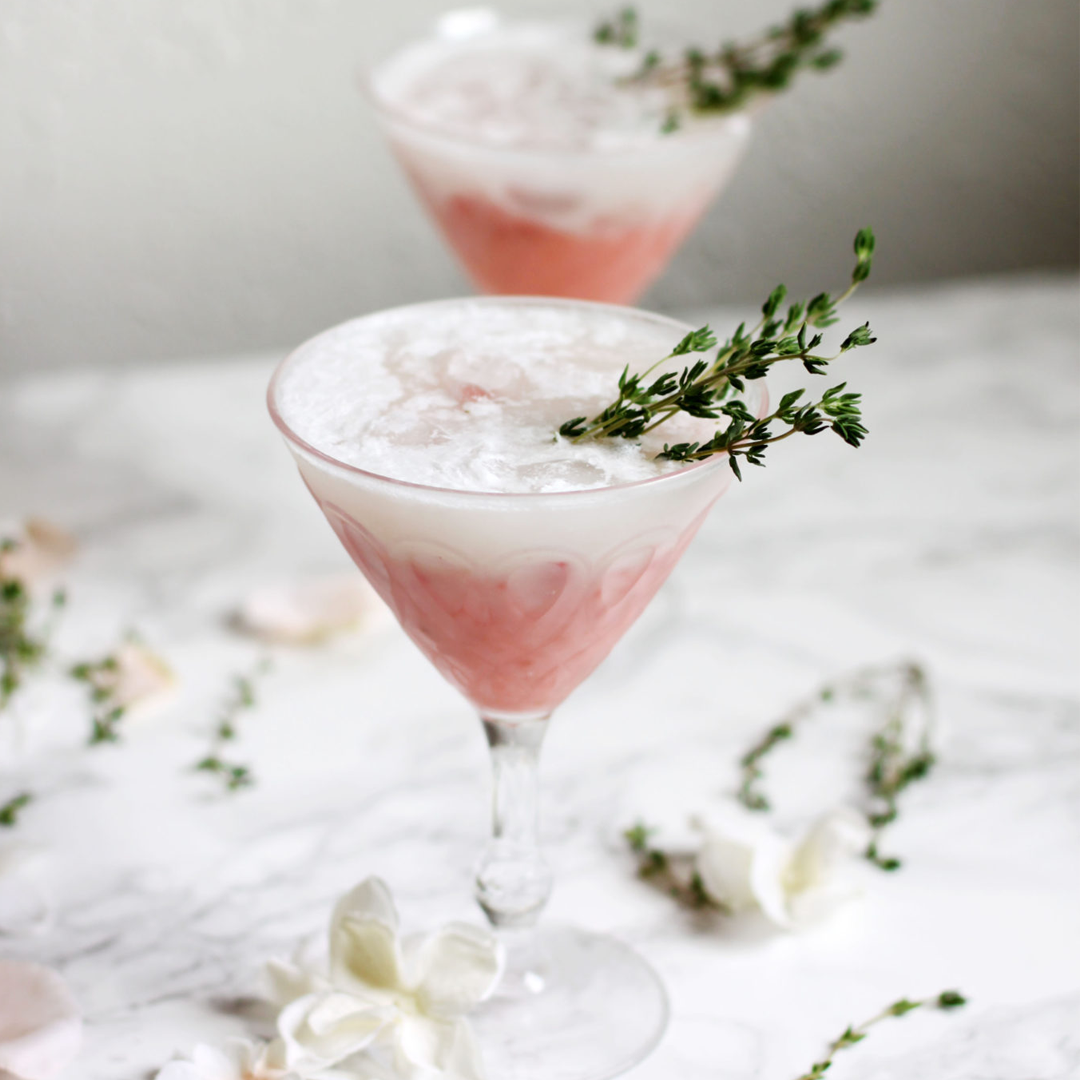 Strawberry Prosecco Smash Cocktail
Hey everyone,
The last cocktail recipe we shared, Blueberry Lemon and Cucumber Gin Mojitos, went down an absolute treat so I've been on the lookout for another delicious summer cocktail to share with you ever since. 🙂
I stumbled across this recipe on a beautiful blog called These Northern Roots. If you love bubbles and strawberries, this cocktail is the one for you. The best part? It's super fast and easy to make. Keep scrolling for the ingredients and directions…
*Makes one cocktail*
What you'll need…
3x strawberries, diced 
1 ounce cream of coconut
1/2 tsp honey  
1/2 lemon, squeezed 
Prosecco
Directions…
Muddle strawberries in a cocktail shaker until juices release.
Squeeze lemon, add honey and cream of coconut. Add little ice.
Shake vigorously for ten seconds and pour into glass. FYI, It's super thick, so you don't need to strain all of it if you don't want to. You can pour it straight into the glass if you'd like!
Top with champagne, garnish with thyme (optional) and enjoy!
Happy Friday everyone! I hope you have a lovely weekend. 🙂
Laura x
Please drink responsibily. For the facts, visit drinkaware.ie.