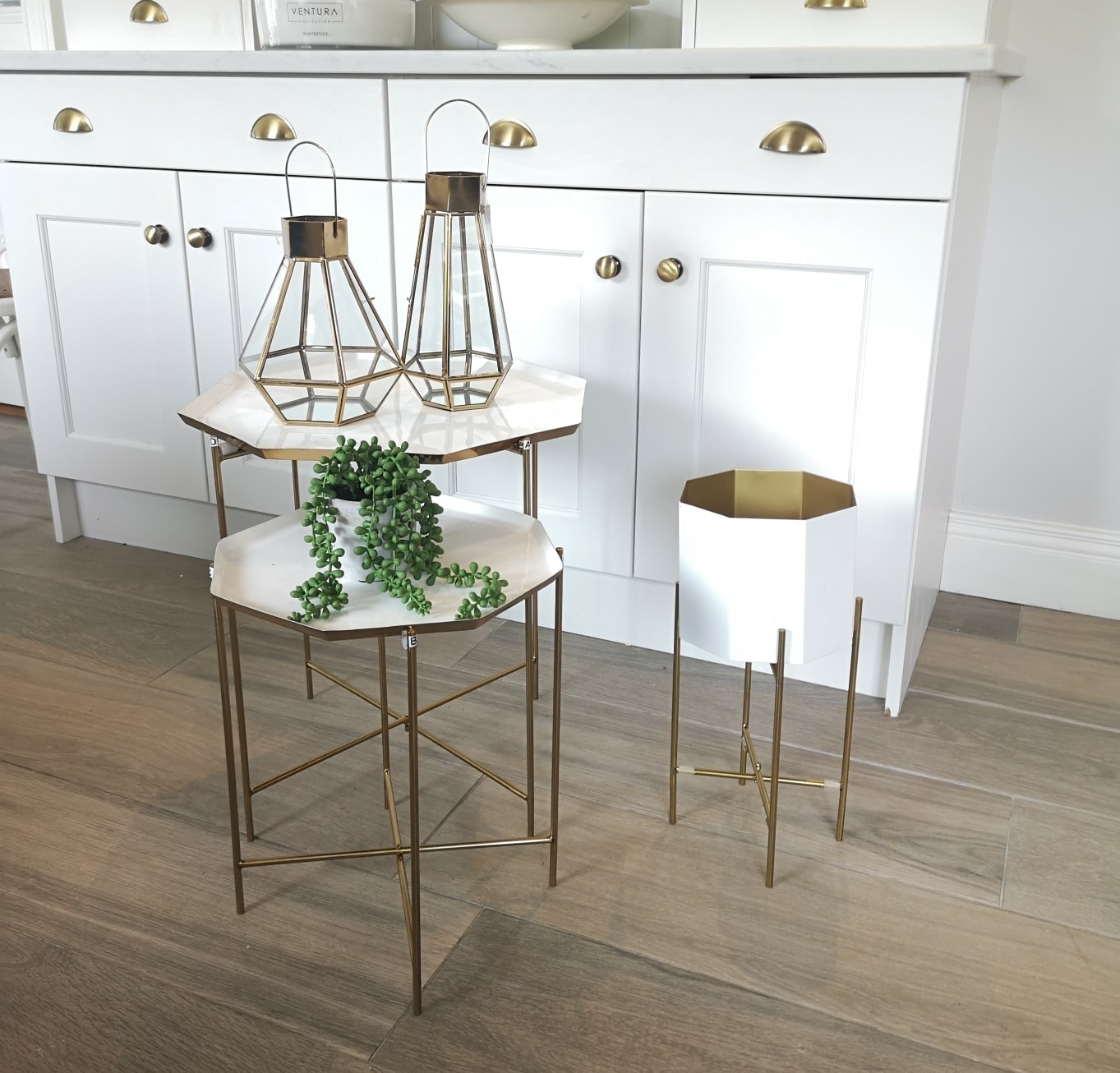 River Island Home
River Island only started their Homeware range this year and I have been so impressed, I have picked up a lot of really great piece for good prices over the last few months, especially pieces for my office.
They are currently offering 20% OFF all Homeware right now, incredible discount so I thought I would show you items I have already bought from them plus some other picks that I have my eye on.
I have both the set of tray tables (currently in our dining room) and I have the other cage style table in my office, you just can never have enough side tables, and they are great for when you have a gathering at home.
If you follow me on Instagram stories you may know already I have more than a slight obsession with funky and quirky cushions, RI Home have some beautiful cushions, gorgeous prints and the quality is excellent!
If you are in the process of doing up your home, it's definitely worth checking out this discount!
Check out the full homewares range HERE
My Best Buys
Below are my top buys, some of which I already have. Just click on the image for more information.

Please note: The above included links are affiliate links and Naomi may earn a small percentage commission based on sales via these links