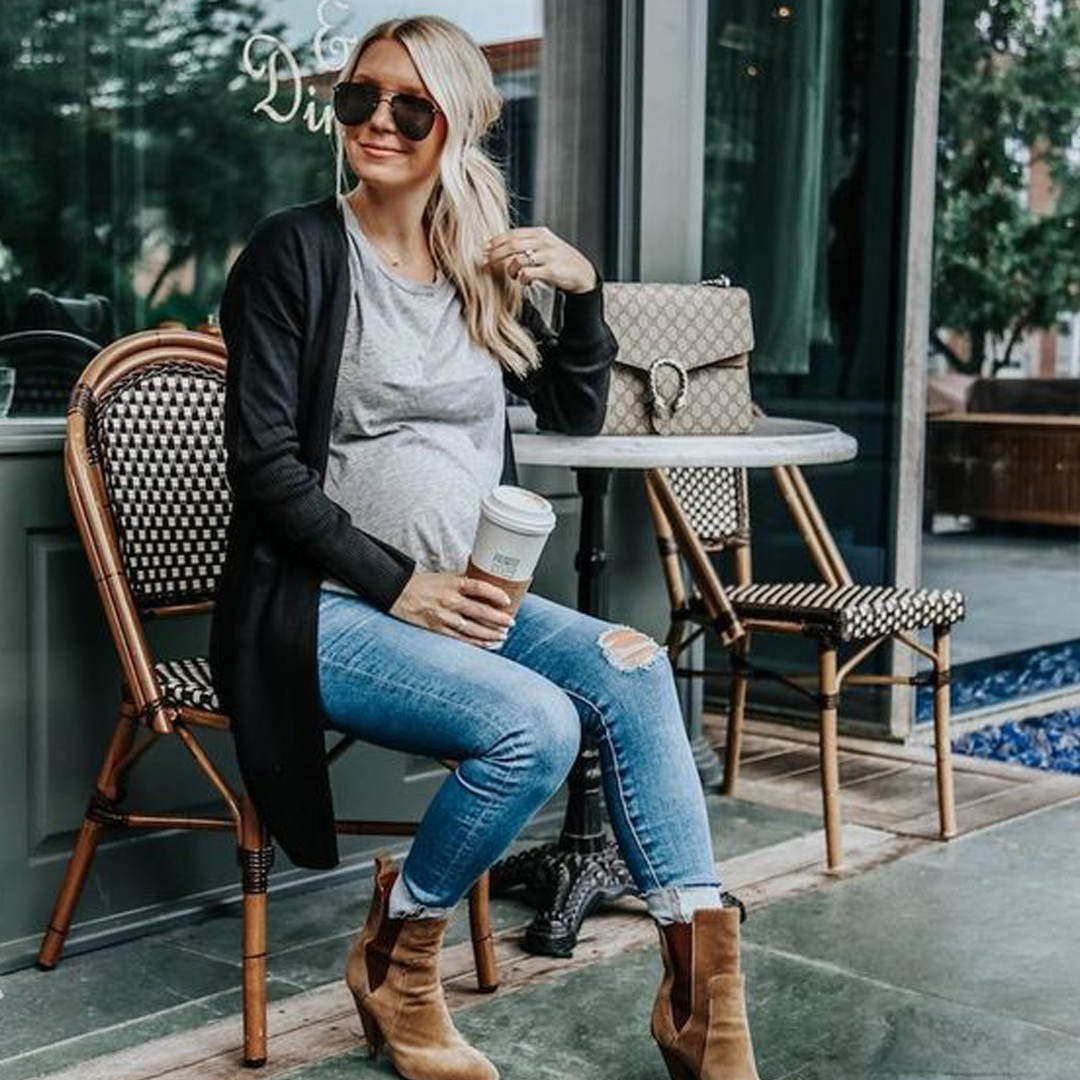 Maternity Fashion: Jeans
Main image credit: Somewhere Lately
Hey ladies
Maternity jeans….. Where do I begin? It's a minefield. And one that sparks massive debate among pregnant women!
Its funny, in my first pregnancy, I couldn't wait to get into a pair of maternity jeans, this time, I stayed in my regular jeans as long as I physically could!!!
What maternity jeans do I wear & recommend is the number 1 asked question since the moment I shared the news of my pregnancy. And it's a hot debate too, you ain't felt scorn til you get the rath of an angry pregnant woman who DOES NOT LIKE over the bump jeans…. Lol!
Let me start this jeans debate with something I've learnt over the years from styling, personal shopping and just personal experience. Our body shapes vary massively, and same goes in pregnancy, our bumps vary, so our preference in jeans will vary so so much. What one woman loves and finds doesn't slip and super comfy, another woman may totally disagree and find them uncomfortable and baggy. It just comes down to body shape. I am gonna go through all the various brands I have tried, share my recommendations, and general thoughts on them. This is just my personal preferences and what I find suits me and i will continue to update it as my pregnancy progresses.
What's available?
The good new is, maternity fashion is is evolving and improving all the time and more and more we are seeing high street brands releasing bigger and better maternity collections; when I asked readers to tell me your favourite brands, the list was massive, so here are just some brands to keep an eye out for….
H&M
New Look
Penneys (Primark)
POCOS
Freddies
Next
Dorothy Perkins
Topshop
Boohoo
Mothercare
iClothing
Isabelle Oliver
Mamalicious
Over the bump Vs Under The Bump 
Which is better? The true answer – NEITHER. It depends on you, all of us have our preference. Last pregnancy, I loved over the bump, even from early days, this pregnancy, I am loving under the bump too. Some woman will say 'over the bump are disgusting and sweaty' while others tell 'they won't go near under bump styles', My advice? Try styles on, pick your side and make up your mind for yourself. I have a mix of both styles and like both, often depends what I am wearing on top. I find under the bump good in early pregnancy where as weeks go on I know over the bump will be my preference.
The dreaded 'Slip Down'
In preparing for this blog, I have tried so many styles of jeans and talked to so many women about maternity jeans and we all have the same complaint – why do they slip? Vast majority do, some more than others. Some styles will slid on some women and some won't, comes down to our body shapes again, but it really is annoying, the slip becomes less annoying as bump gets bigger and you fill out the jeans more, or so I think I remember the last time around…
Brands I've tried
Penneys 
Hearing Penneys have a maternity collection is music to the ears of the vast majority of pregnant women, when you're pregnant, yes, you want to look good, your self esteem may be low, you may feel fat or swollen, you may feel ugly and can be desperately hormonal, you want and need new clothes but yet you don't want to spend a fortune – Step in Penneys! Penneys have over the bump styles and under the bump.
Their under the bump jeans for me are not working; gutted because I love the stretchy fabric, they are the perfect perfect length, the top of them looks great but they just sit waaaay too low on me and literally give me a builders bum! Now in saying that, I am a classic pear shape and have a verrrrry long torso (and short legs) but because of my long body, low rise jeans are terrible on me and for whatever reason the Penneys under the bump don't really suit me. Even though they have some major positives! I am going to try wearing them again, hoping they stretch and get more comfy?! But they are not getting a thumbs up from me…
I really like the Penneys over the bump jeans, I am wearing them lots. I think as bump gets bigger I will wear them even more. The downside of them?? I find the over the bump fabric a little baggy and they are a tad loose on the waist band, it's like there is too much fabric, and also the actual  material that goes over the bump is quite thick (think they might be roasting in summer) BUT having said that I find them very comfy. And I find myself reaching for them lots. Maternity jeans by their nature slip down, all brands, slip a little. So I find, wearing a tight vest and pull it down over the bump helps keep the jeans in place, especially the over the bump ones. The biggest pro for Penenys jeans? The price tag!
Sizing: True to size
POCOS
I have the black mama-to-be jeans from POCO (see here) They don't come cheap and I totally understand that many will feel they can't justify the spend on maternity jeans. Having said that, I can see myself wearing them for quite a while after the baby is born too, they are under the bump style with a really nice stretchy waistband. The instant you try them on, you know you are dealing with a really high quality fabric. They have straight away become my 'good jeans', I only wish they were available in blue (The 'Off Duty' style is available in blue but I am not as keen on that style) Although they are under the bump, they are not really low waisted, so that style suits me, they do tend to slip a bit, but not as bad as some other styles do.  The only other drawback is, I got the regular leg length (and I am 5 foot 7) and they are too long, they gather at the ends, so I have to turn them up, I would have been far better with the short leg, again personal preference but I do prefer my jeans the wee bit shorter.
Sizing: True to size (except in length)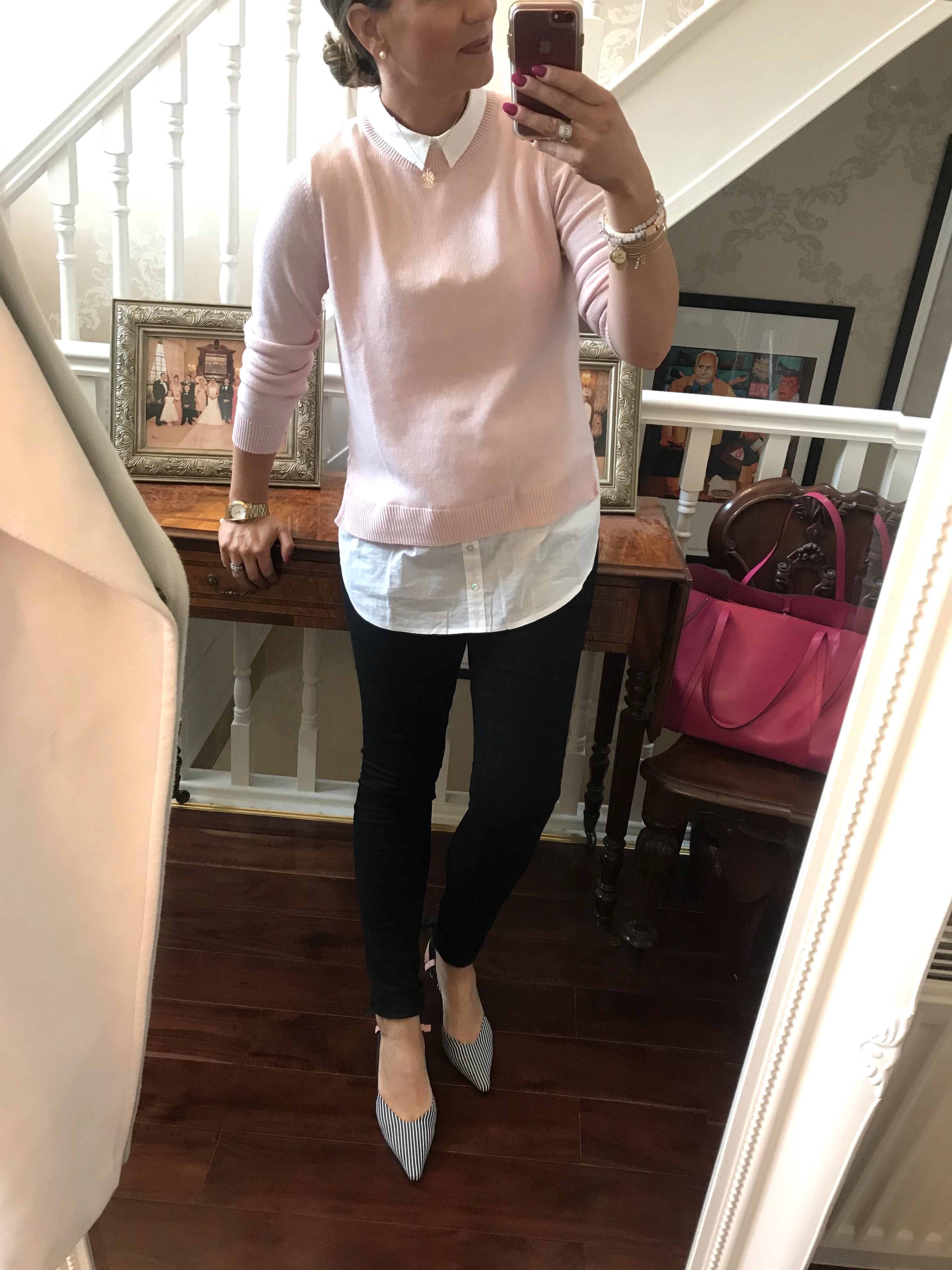 H&M
Here is were opinions divide…..drastically. H&M seems to be the number 1 rated among majority of you ladies, I got these (see here); the MAMA Skinny jeans and to be honest, I hate them! Lol… They are the most uncomfortable off all the maternity jeans I've worn, they just don't suit my body shape, they are small fitting, and very hard to get over my hips, I do have big hips but in saying that if they are uncomfortable to get on now, how will I manage when I am bigger? They are also too long, so I need to roll them up, I like the style/ colour but I actually had to go and change the last time I wore them and I found them that uncomfortable. I think a large part of it is the fabric, no stretch or give at all.
Sizing: Go up a size (also very long)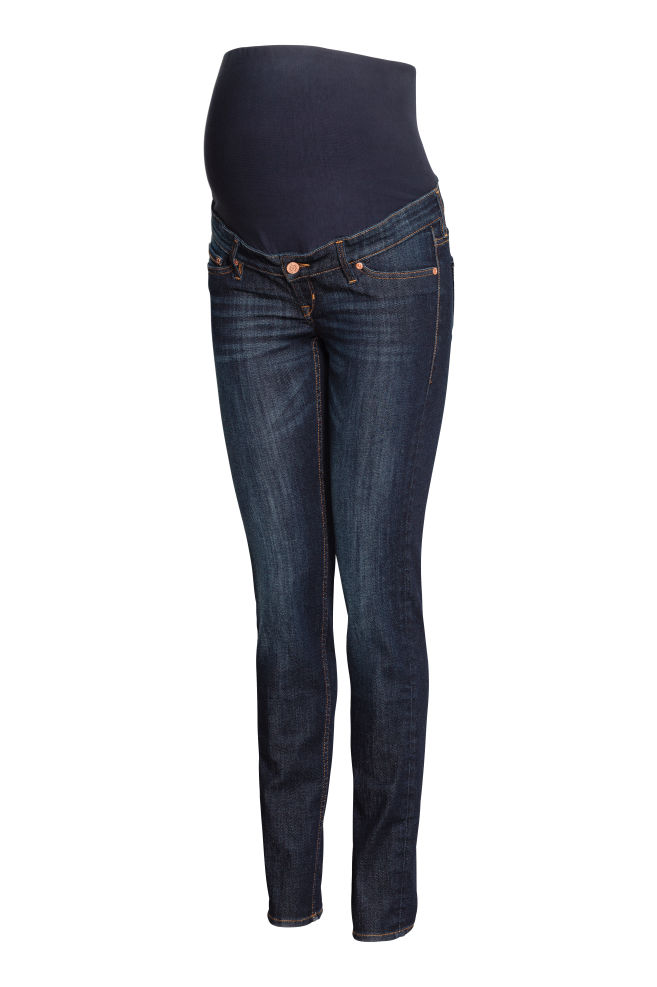 New Look 
The New Look over the bump jeggings were my no1 fav last pregnancy and they are right up there again this time. great price, nice fit, right length, comfy. See them HERE. In fact, overall I rate New Look very highly for all maternity wear, online always has the best selection. The only drawback is I find them a little baggy in the over the bump section, I think i could have gone a size down perhaps. Otherwise, really like them
Sizing: Go down a size if between sizes, slightly on the big side.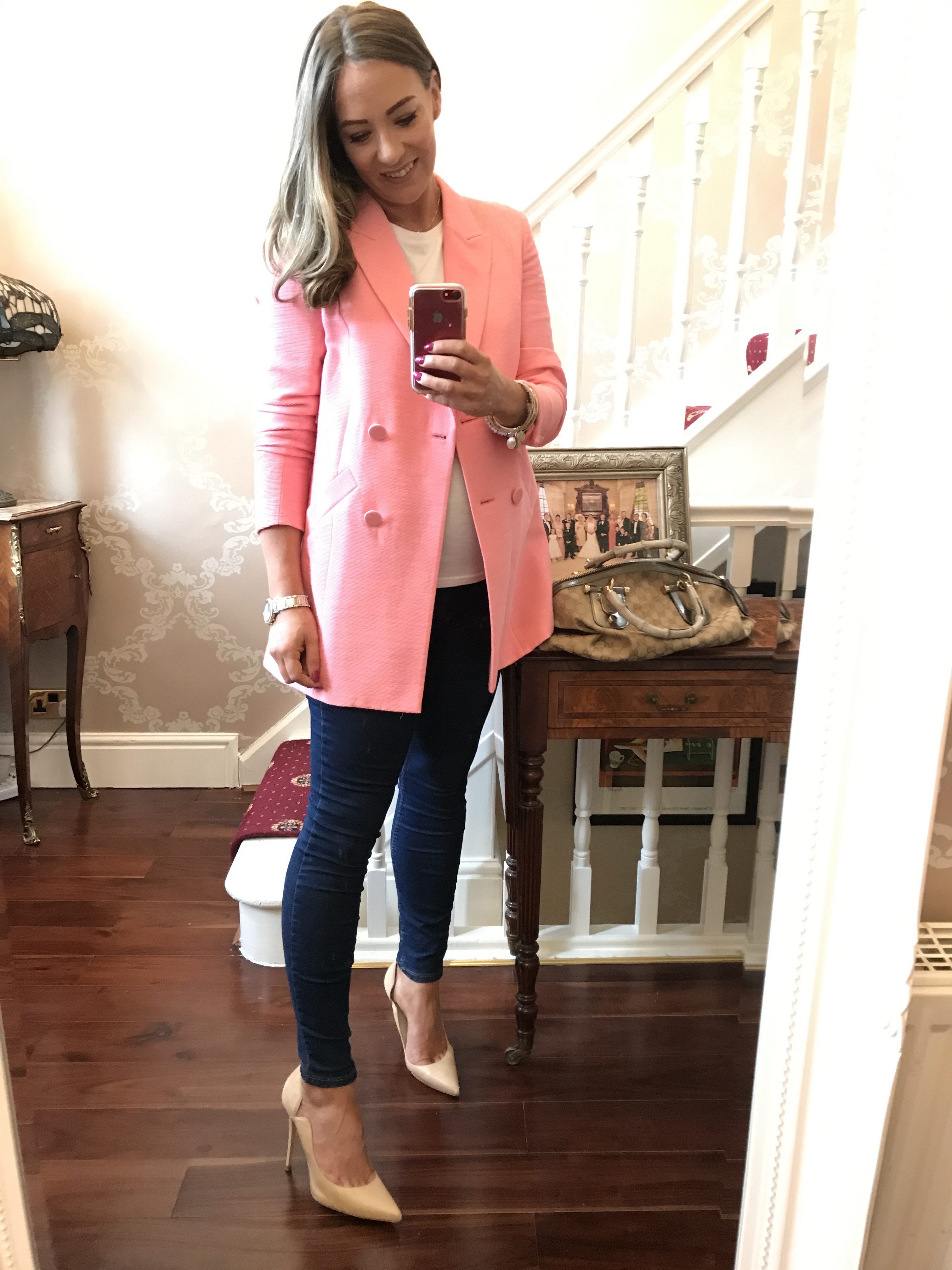 ASOS
When it comes to choice; you simply cannot beat ASOS. Go to their maternity section, filter to jeans and you get 80 different options; petite styles, high waisted, over the bump, under the bump, jeggings- you name it! My personal favourites are these (see HERE). Reasonable price, good quality, great fabric and very comfy! If I was to invest in more jeans, it will be ASOS brand I go for!
Size: Bang on right size.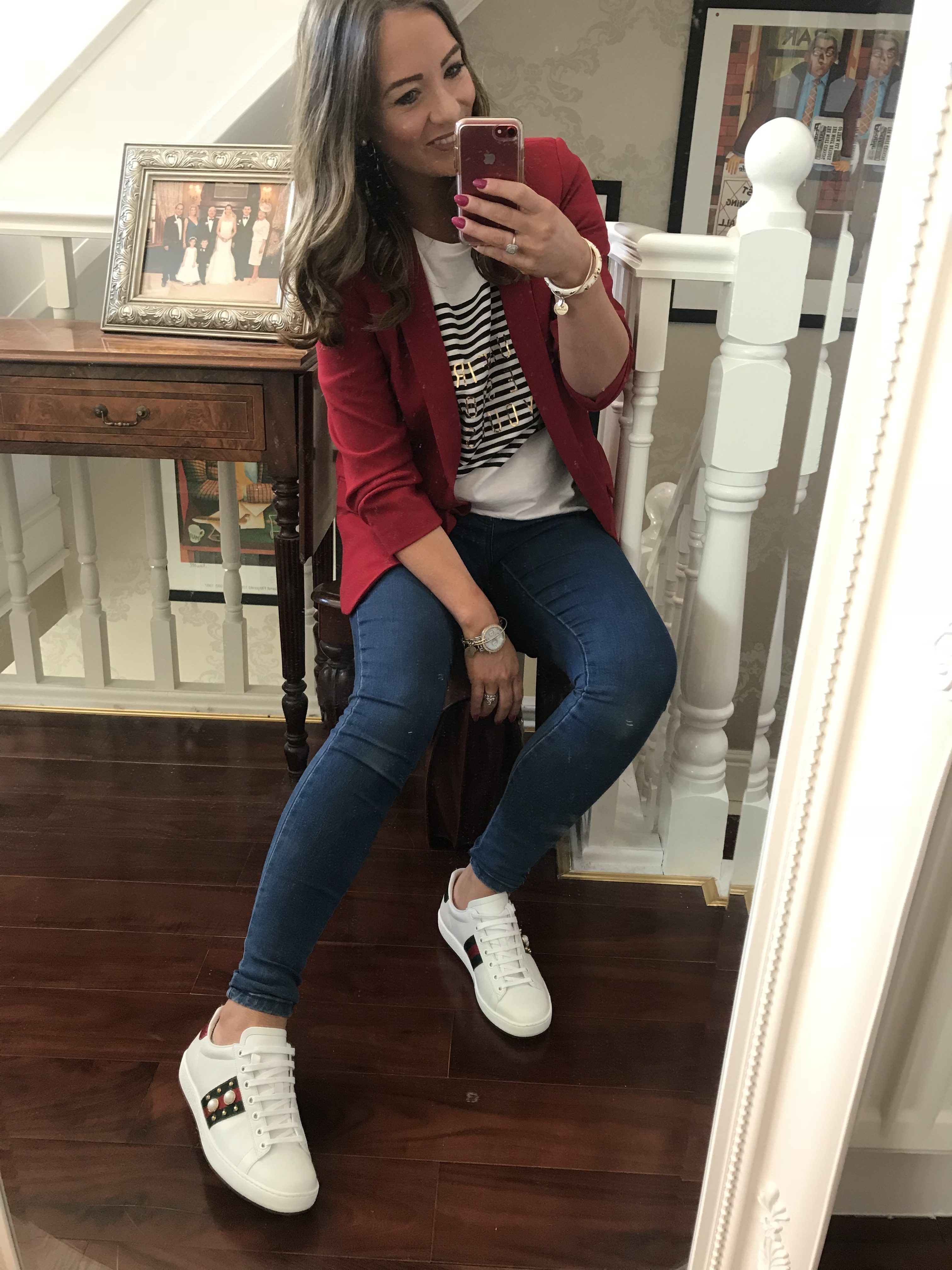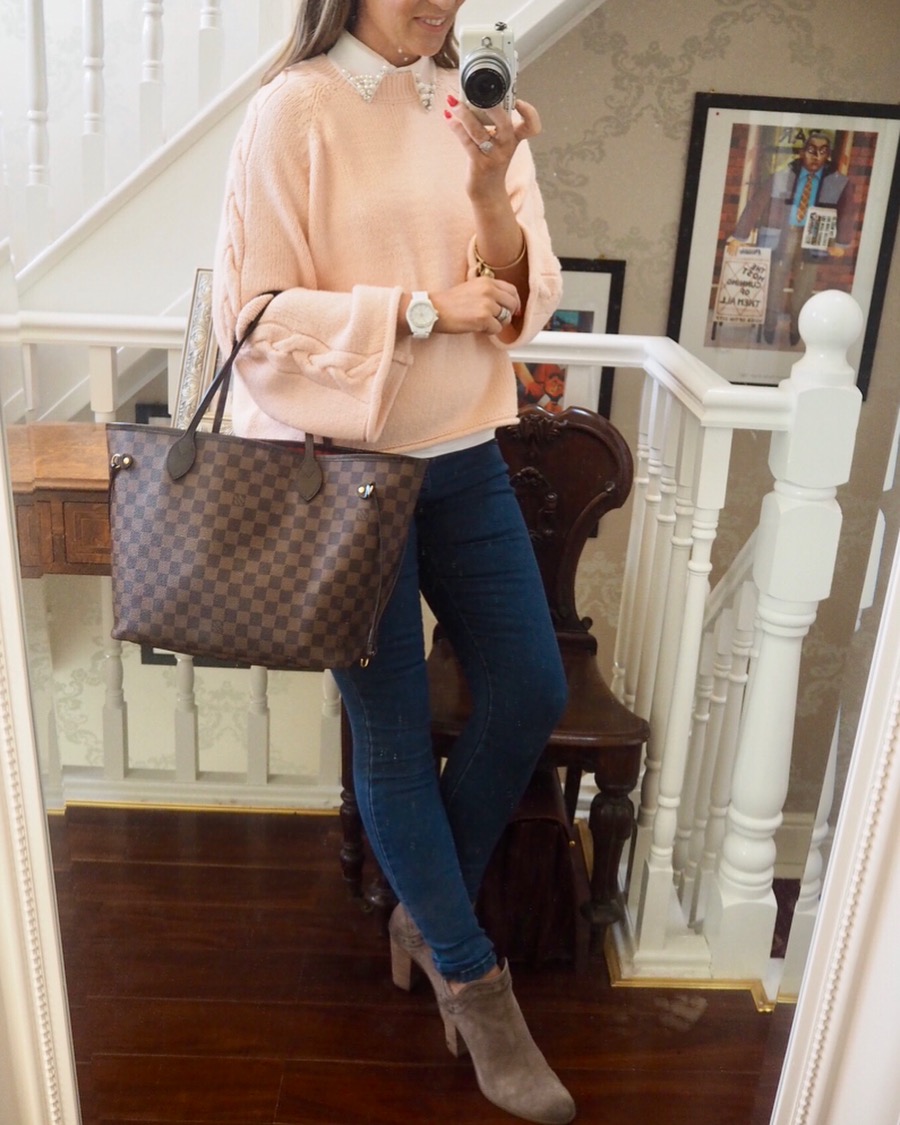 iClothing
Not technically jeans but I feel they warrant a mention in there.. The leather look trousers from iClothing are super super comfy and have a lovely stretch to them. Also, to be able to comfortably wear leather look trousers in pregnancy? I'm delighted!!! Use code TSF10 to get 10% off these beauties. See them here .
Sizing: Standard sizing, I was size 10 pre pregnancy and I am wearing the size 30. Keep in mind though they are a tad long I wear mine with one roll up.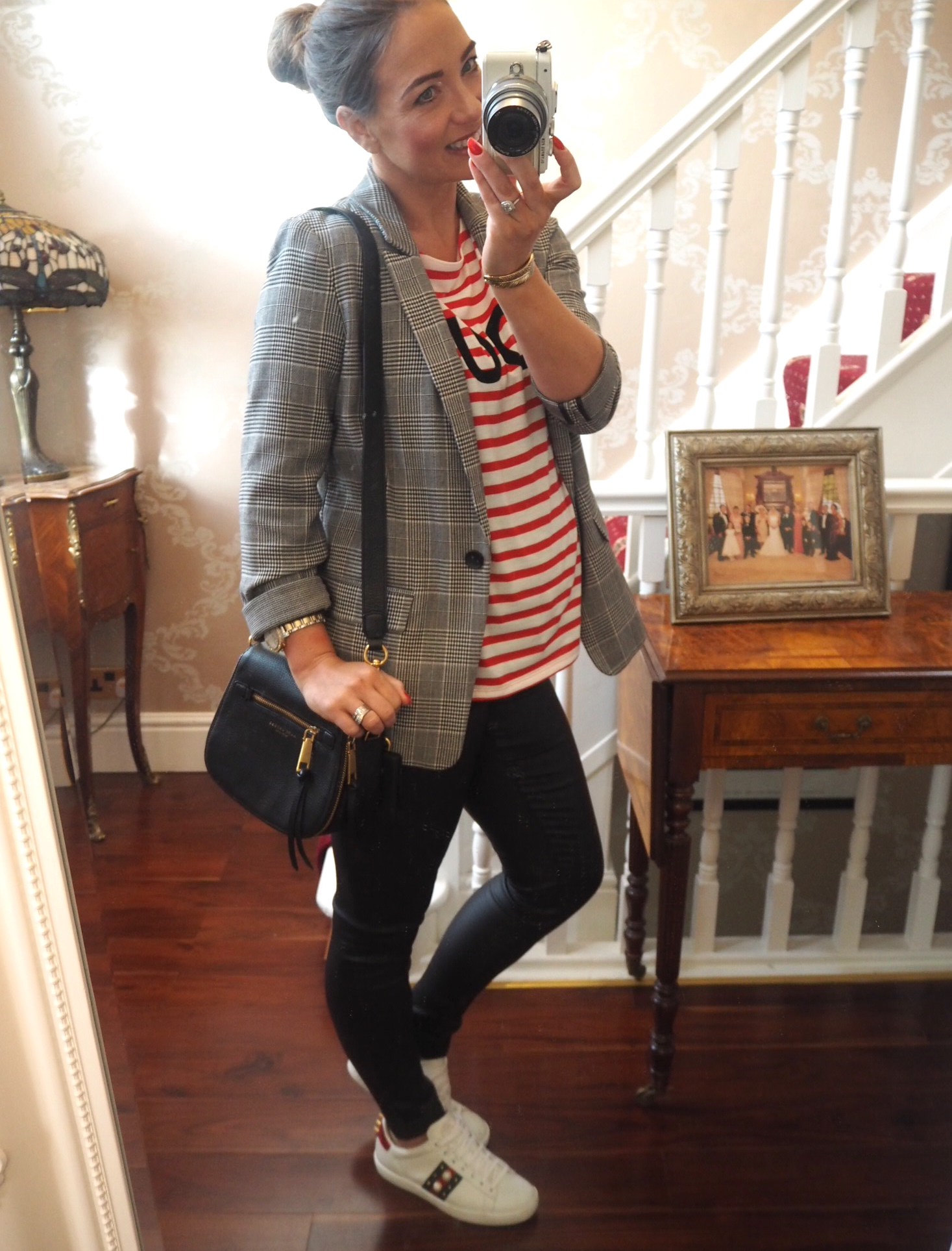 Topshop
Topshop 'Jamie' jeans are as much a cult to so many women as 'Molly' River Island jeans are to me! Personally I never got the hype (I am too loyal to my Molly's) but the great news is Jamies from Topshop are available in a vast array of maternity styles. See the full range here. In my last pregnancy I invested in the white Jamie jeans from Topshop (I was pregnant in the summer last time) and they were FAB! Really high quality, none or very little slip,  lovely fabric. I have enough styles to keep me going for now, but these are 100% on my to be list… see here. They come in two leg lengths to which is great. Topshop in general have a fab maternity selection, your best choice is online, it tends to be a little pricier but in return you get very good quality. I am particularly loving their pyjama range – Would be lovely as your hospital set.
Sizing: Stick to your own pre pregnancy size. Topshop can on occasion be a little on the small size.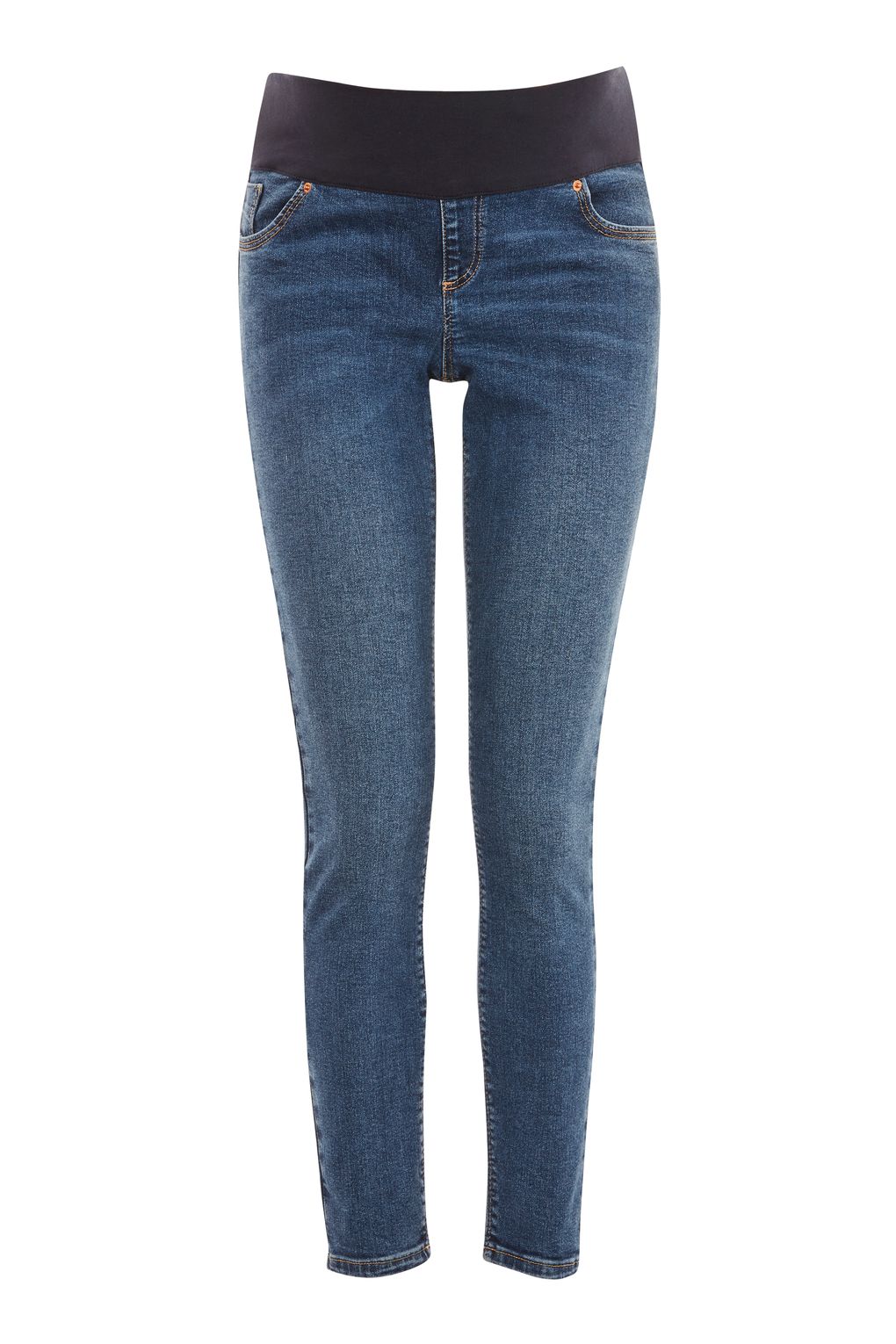 Keep Checking In…
That's my round up for now, but what I plan to do is edit and update this as the months / weeks go on, and as I try other brands and as bump changes and grows.  I know for lots of women maternity jeans are the no 1 buy in pregnancy (and rightly so!)
Hope you enjoyed the blog post 🙂
'Til next time
Naomi xxx