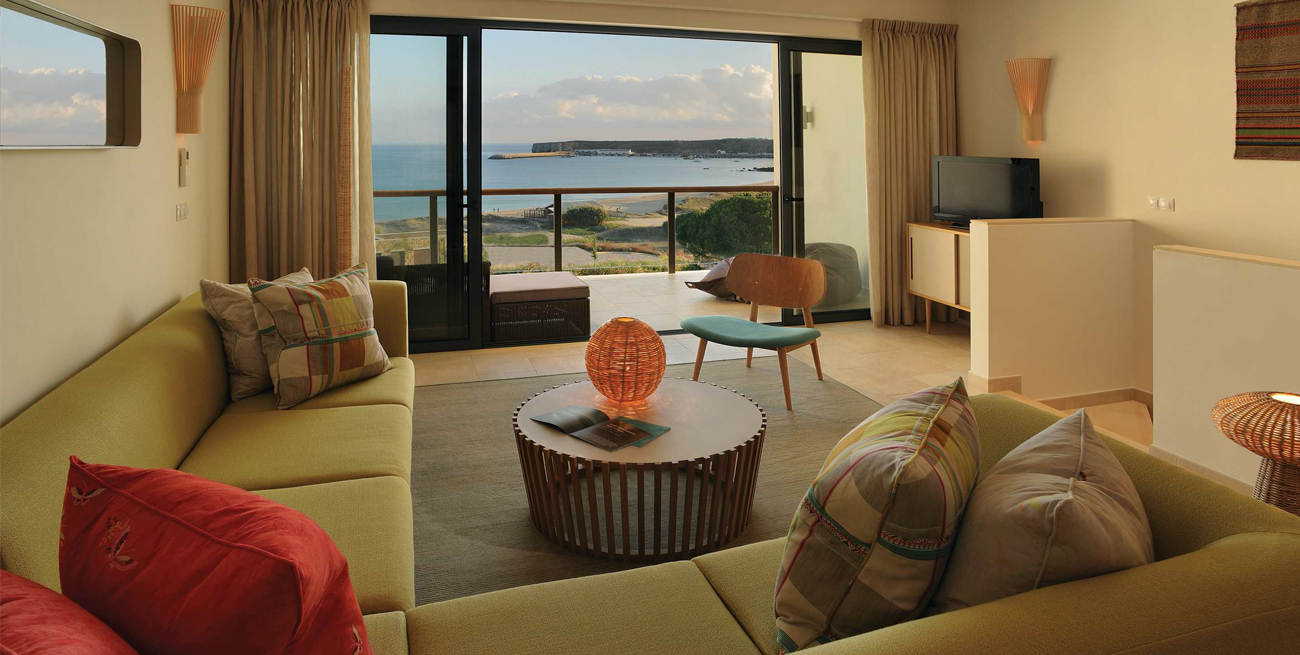 Martinhal Sagres Family Holiday
Hey ladies
So we are home and settled after an amazing trip to Martinhal Sagres.
Friends of ours have visited Martinhal Sagres many times and I have heard great things from them, so it's somewhere I have always wanted to go, it is THE Mecca for families, and particularly families with young children.
When Martinhal got in touch with me at the start of summer and asked if we wanted to visit and do a review in return, I jumped at the opportunity!!
So, just to be crystal clear, in the interests of complete transparency; Martinhal gave us a three night complementary stay. All flights, transfers, food, etc we paid for ourselves, the remaining 5 nights of our stay were also paid for by ourselves.
There is so much I want to say and mention about our stay, I don't even know where to begin! From the baby concierge to the baby food MENU (yes a baby menu!!), to the accommodation, the food, the views, to the epic weather we got, it was an incredible holiday ! I'll start at the very beginning…
Flights & Transfers
We booked our flights with Aer Lingus. We always opt for flight times that are easiest on the kids, so on the way out it was around 1pm which is Luna's nap time which worked, well worked out ish! More on that later. Transfers we booked through the hotel concierge, I emailed them only a few days before to arrange and it was no problem, I also requested that the suitable car seats for our girls were included, which they were! I am sure there are local operators you could book transfers with either, or you could rent a car either, this just worked handy for us, the costs was added to our main hotel bill.
The flight time is around 2 hours 40 mins (from Dublin) to Faro airport, which is fine and then the journey from airport to hotel is 1 hour 20 mins, I was worried about this part to be honest, but in fact, it flew and didn't phase the girls at all, Luna slept and AB watched her tablet! (and I had plenty of snacks at hand too!)
Flying and travelling with kids is not easy!!! I maintain the younger they are the better, we flew with Luna when she was 5 months old, she slept nearly the entire flight, it was relatively easy!!! Where as now, at 16 months, it is a very different story, she was tricky, at times, she likes to move around, so being restricted was "testing"to put it mildly …. but over all she did great! I've written several blog posts in the past on travelling with kids, my top tips, for the flights, what to pack etc, you can check them out HERE
On this trip we bought Anabelle a Flyte Scooter for the airport, it is a suitcase but also a scooter, she is 4 and it was perfect for her! It was brill!! It doesn't hold a huge amount, but enough for some bits for the girls; their special teddies, blankets for the flight, colouring books and things like that.
Accommodation
There is a myriad of accommodation types at Martinhal Sagres; it really depends on your family and what suits you, your family unit, your sleeping arrangements and your budget. The options start from hotel rooms, interconnecting hotel rooms, garden houses, villas, and ocean houses and go right up to 5 bed luxury villas. Within the house options you have two and three bed options. If you visit this section of the website, I found it really good to explain all the options and their location within the resort. Check out accommodation options HERE
We stayed in a three bedroom ocean view house (ours was number 240 and had an extended double balcony with amazing views), it was stunning, simple stunning, genuinely.
This is the first time we have stayed in self catering accommodation, but Martinhal is Self Catering with a difference; the houses are cleaned every day, just like a hotel room, and you can choose to eat out for every meal, or eat in, the option is yours. We did a mix of both; we mainly ate breakfast and dinner out, (although had maybe 3 or so breakfasts at home). We had lunch at home daily, Luna naps around 1pm – 3pm so this worked well for us.
There is a supermarket on site so it was handy to buy a few staples like eggs, bread, pasta; just a few bits to keep us going to do lunches. They also sell Nespresso capsules… Yaaaay… as I am a coffee addict, I was thrilled when I saw the Nespresso machine in then house (It's the little things eh?!) The supermarket sells everything, absolutely everything; from fresh croissants to coffee, to baby food, nappies, formula, baby snacks, a full toy section. But be warned, it is expensive, really expensive. If you get caught out and need something it is so handy to have on site (especially when it comes to babies) and for the few small essentials it was fine, but expensive if you planned to eat in for every meal!
Back to our house, I did a full house tour on my Instagram stories, which is saved on my Instagram page if you go to the 'Martinhal' highlights bubble, that will give you the best insight into not only the house but the entire Martinhal experience.
As I mentioned, we had a three bed, the ocean houses are 'upside down', so bedrooms are downstairs. Our bedroom was huge with a beautiful en-suite, and there was another large bathroom downstairs too, with a bath. As well as a washing machine/ dryer (and clothes horse) always handy when you have a baby! Upstairs, a fully equipped kitchen, large dining table, a huge sitting room with a giant L shape couch and then our on to the balcony with stunning views of the ocean, a small outdoor couch and table as well as deck chairs.
The interiors of the houses are stunning, but as a mum, what struck me as soon as we arrived, was how well equipped it was and how child and baby friendly it was. There are BUILT IN stair gates top and bottom of the stairs, cots were provided, as well as a bed rail for smaller children or toddlers, a steriliser, (microwave as standard), a highchair, a potty and a toddler step in the bathroom. You can also pre book other items from the Baby Concierge if you wish, such as; baby baths, thermometers, door protectors. I have never seen anything so child and baby focused, I was blown away.
Food
If you choose to eat out, there are lots of options. In every restaurant there is a dedicated kids area/ supervised children's play section where kids can potter up and down to as they please. Anabelle was shy at first but after a day or two, she loved going over to play while we finished our food. There is always a Martinhal member of staff at these areas, they do building blocks, colouring etc.
There is also a children's menu in all restaurants as well as a baby food menu where you can select fresh baby purées if you wish.
O Terraço; This is where we ate breakfast in the mornings we didn't eat at home. The view, oh the view, I suggest waiting for a table outside, it's worth it!
Beautiful breakfast buffet; everything and anything you could want; smoothies, eggs done every possible way, breads, pastries, cereals, juice, meats, cheeses, juices, everything! It's low key, relaxed and noisy! And you know what I loved, the noise… everyone seemed to be in the same boat, everyone seemed to have young kids and babies making messes and no one bats an eyelid, I have never felt more comfortable being out in a restaurant with the girls! It does get quite busy and a little chaotic at peak times, just be warned!
Os Gambozinos: This is the Italian and by far, our favourite, we ate nearly every single night here! It is overlooking a huge "Village Square", full of trampolines, a small bouncey castle, slides, lots of little houses and fun for the kids. Anabelle LOVED it here, hence why we just kept coming back.
It is so relaxed, and so informal. Children can run in and out of the restaurant as they please. There is a childrens menu in this restaurant but there is also a children's buffet, which is great, if your little ones are like mine and don't went to what, this is genius! You can just go straight up and help yourselves from pasta and pizzas and other dishes to jelly and fruit for dessert. The main menu is lovely too, I recommend the carbonara, I can still taste it… so so good! The vegetarian lasagne is yum too! You can also get a takeaway from here to eat in your own house if you wanted! Handy!
As Dunas: This is the seafood restaurant and in my words, the "Fancy" restaurant, you need to pre book to get a table here. We ate here just one night, the night of my birthday.
The food was out of this world, the best prawns I have ever had, and I am addicted to prawns, for mains I had the Catch of the Day which was John Dory and it was so delicious.
The atmosphere in this restaurant is more refined, more elegant, it feels more high end, calmer, quieter, "posher", all in all just a little bit more "fancy", having said that, it over looks a kids play area, and there is a kids corner in it too, everyone had their children and babies with them, and whilst it was a quieter environment than the Italian, our children were made to feel very, very welcome.
The Wolf Grill: This may not to be to everyones liking, but wow, was this grill food tasty! It is essentially a pop up grill, it's a van, you can sit outside and eat the food on the picnic benches (which is what we did) or you can bring the food back to your own house.
It is next to the Italian retsuant, so it's right at that Village Square where all the kids play and the trampolines are, so AB again just was running over and back as we ate! You have full view of where the kids are at all times, and everywhere feels so safe. I recommend trying the corn on the cob, with a jacket potato, coleslaw and the grilled chicken.. wow! This food option is REALLY casual, relaxed and informal! This is only open during High Season.
Kids Clubs & Childcare
There are 5 different kids club, all catered to different ages at Martinhal. See more information on them HERE.
There is a creche at Martinhal, we didn't use it, but I met and spoke to lots of mammies over there who did, and found it great. If you are considering it, my understanding is, you need to book in, it's not just drop in, so on arrival make sure to check in with them and suss out availability. As part of my tour of the resort with the hotel management, I visited the creche, it's spacious and bright, plenty of toys and looks good. Child to staff ratio is 3 is to 1 (and often can be less). Luna May isn't in creche here at home so I was happy to just have her with us at all times. The creche is for 6 to 23 months.
There is also a kids club for 2 years to 5 years, again you need to book in your children for this. Anabelle didn't go, purely as she was just happy to be in the pool all day with me or her daddy, or down on the beach building sand castles. But the option is there, which is great! There is also a club for 6 years – 9 years , and then clubs for 10 – 13 year olds and a teens club for 14 – 17 year olds! A great way to keep them entertained! (Please note: there are extra charges for using the childcare facilities)
Pools & Resort Facilities
There are 5 swimming pools in total in the resort. We visited two, we found the one we loved, that suited our girls and stuck with it. That's this pool, the one looking over the ocean; the view is gorgeous. There is a pool snack bar, doing coffees, cocktails, snacks, ice lollies, baby food, and full lunch if you want. It worked for us because it had a small baby pool adjacent to the large pool.
Hubby and I were basically tag team with the girls, Anabelle who is 4 was keen to swim, swim, swim, ALL DAY LONG, so the larger pool suited her.
Whilst Luna loved playing in and next to the baby pool where all the other babies, and 'wobblers' and toddlers were.
There are buckets of toys by the baby pool, for use by everyone, with buckets and spades etc. I mainly stayed with Luna-May, whilst Cormac swam with Anabelle, that's holidays with young kids, there isn't exactly much relaxing or sunbathing 😉 But I wouldn't have it any other way!
The other pool we liked was the 'Village Pool" it has an outdoor and indoor area as well as two slides, the excitement when Anabelle saw the slides!!! You can see more about the pools here
The Spa
Not that I personally got the opportunity to visit but there is a gorgeous spa on site (Which stocks and uses all VOYA products; an Irish brand!!) Other facilities include gym, tennis courts and a bike station for renting bikes. We didn't rent bikes, BUT we did rent two scooters for the week… one for Cormac and a mini one for Anabelle.. which she loved!
The resort is very large, depending on where you are staying, there is some walking, some houses can be located further away than others, once you find your feet and figure out which pool is going to be 'your pool' it gets easier. But I found Anabelle got tired walking to and from the pool, so do bear that in mind, if you are on the fence whether your child need the stroller or not, bring it! Just bring it! There was maybe a 4 or 5 minute walk to where we would usually eat in the evenings (The Italian) from our house, I brought Luna in the stroller and Cormac and AB would scoot down on their scooters, they cost €20 for the week to hire!
The resort in its totality is cashless, meaning everything goes on to your main bill, handy, especially for drinks, snacks, ice lollies, the supermarket etc, you never need cash or a card, but it can then come as a bit of shock at the end!!! 😉
The Beach & Scenery
Martinhal Sagres is on one of the most stunning beaches I have ever been to, we spent a few mornings down at the water, the other days were a little too windy for the beach, but the last three days the weather was spectacular so the beach was a must visit!
The clearest water and the softest sand. It wasn't crazy busy while we were there either which was ideal for us. My biggest issue with visiting the seaside at the moment though is my little monkey Luna May is constantly eating the sand!! Lol, we might have visited more if it wasn't for that.
The access to the beach is a little tricky with the buggy, this was was my biggest downside, there is a road which is the easiest way to access it with a buggy (about 5 – 6 minute walk), for older children there is a walkway which is much quicker.
Would I recommend?
Yes, it's a very easy yes from me. I recommend Martinhal Sagres for families, ESPECIALLY if you have younger kids and babies. I feel, it is best suited to children around 8 and under, whilst they do accommodate families with older children and teens, I felt it was so well equipped for younger children (As I write this, I wonder, perhaps that is because that is the stage we are at with our children so thats what I notice most?)
If you don't have kids, this is not the place for you, in my opinion. It is built with families in mind and families and children are at the very heart of the ethos of Martinhal.
Martinhal Resorts was set up by parents, they saw a gap in the market for a family friendly resort, that didn't downplay on the luxury element for parents.
The owner and founder, Chitra Stern, once said, when developing the concept of Martinhal resorts; she wanted mothers to be able to 'enjoy their cappuccinos with the foam still on' ; doesn't that ring true to so many of us mammies, half drank cups of cold coffee?!! Martinhal want the children to have fun, be happy, feel relaxed and be entertained, but also for the parents to be relaxed and comfortable, in luxurious surrounds, with 5 star service and high quality food.
I do think that sums up Martinhal; they have thought of everything. I have been to family friendly destinations before but there is something in the air in Martinhal Sagres; it's a vibe, a tone, everyone is SO relaxed and so friendly. I never been on a holiday before where other guests spoke to each other as much, it was like a big mammy (and daddy!) tribe, it was so lovely, so refreshing! On my first morning a gorgeous English lady came over started chatting to me, and asked to borrow a swim nappy for her baby. Days later I got caught out with no wipes and a lovely family lent me some, everyone was so friendly and chilled. By the end of the week, we had actually made friends with so many other parents, it was so lovely! We promised to meet another family there next September, (You could see how Martinhal becomes a tradition with families and their friends).
I think, this lovely sense of ease and relaxed camaraderie stems from everyone being in the same boat, we all had young kids, we were all trying to still enjoy our holidays, whilst stilling run around after the children, but managing to a sneaky glass of Rosé together while we watched our little ones burn off steam in the Village square.
Prices
Martinhal Sagres is a luxury resort, it's five star and the prices reflect that luxury. It is expensive, however, off peak times you can get a much better deal, for example, when we traveled in September when kids were back at school, the prices were so much lower than peak seasons like July and August. If you have children of pre school age I definitely suggest you try to holiday during term time when children are in school.
Weather
I was really worried about what the weather would be like, we didn't travel until 17th September, so I expected it to be be chiller, but wow I was in for a pleasant surprise!
The weather was great, and so warm, well, warm enough for us, most days were in or around 28 degrees, it does get cooler in the evenings and some evenings get a little breezy so be sure to pack cardigans for the little ones! But while talking with the hotel management, I mentioned how surprised I was by the heat, for September ( I had been expecting low 20's)… She smiled at me, that's one of the areas we need the biggest PR, she laughed, no one realises how beautiful Sagres is ALL year round, she said the best months temperature wise are often September, October and even November! And mentioned how Christmas in Martinhal Sagres is always gorgeous too!
You can learn more about Martinhal on their website here
One thing I know for sure is, we will be back!
'Til next time
Naomi & family xxx
*** Please note: My family and I were gifted a three night complementary stay in Martinhal Sagres; flights, transfers and all food expenses were covered by ourselves. We decided to stay an additional 5 nights, which was also fully paid for by us. The blog post was written completely by me, and reflects my own true and honest experience.