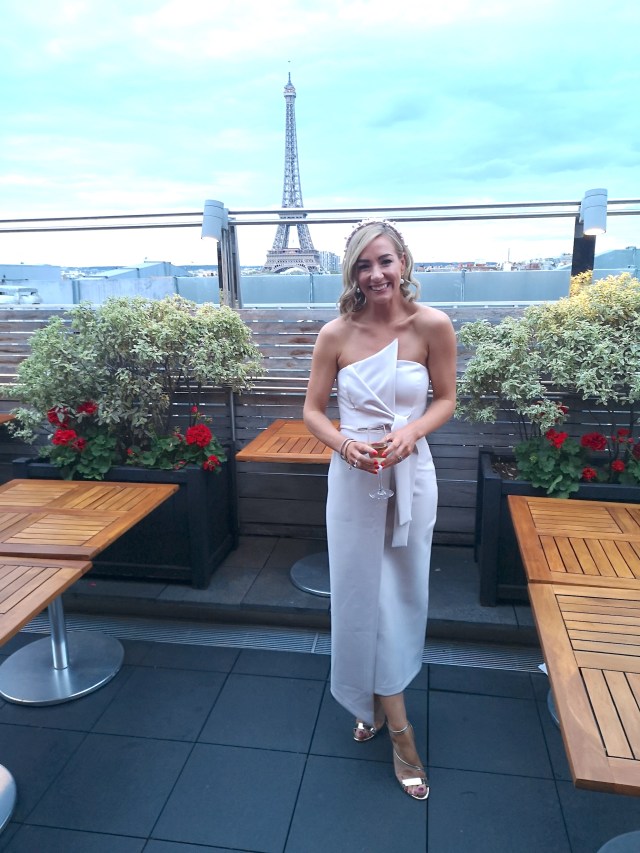 Paris in the Spring
I am just home from a weekend in Paris with my better half. I can safely say, that was one of the best trips in my entire life! I had been to Paris before, years ago, but this time Paris has truly stolen my heart.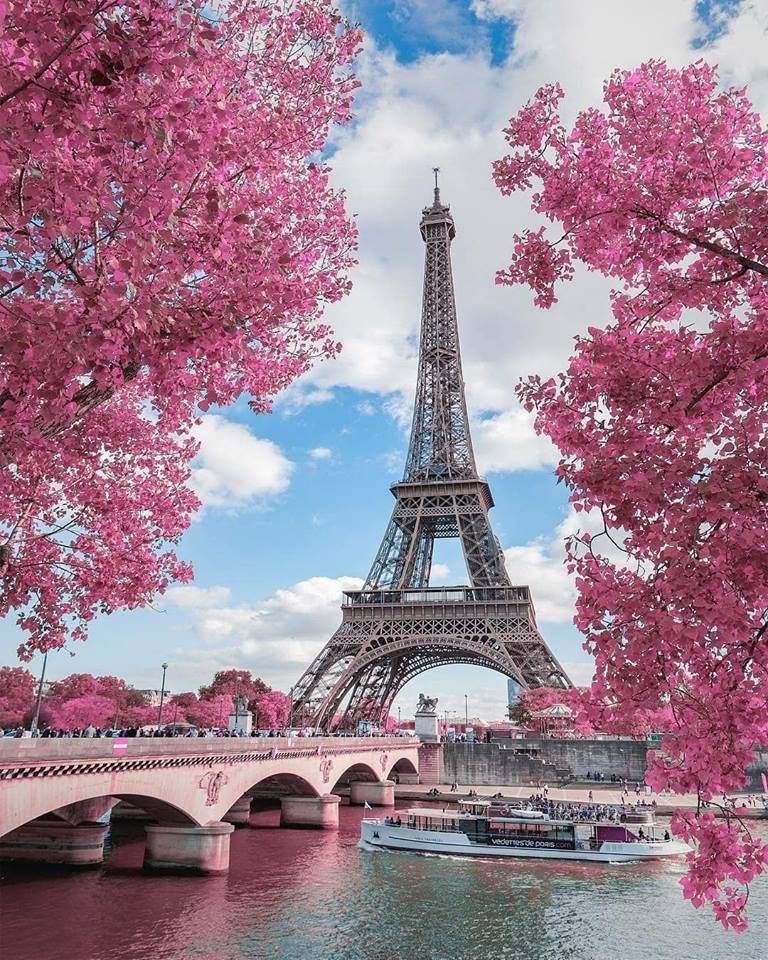 I fell in love with everything Parisian; the insanely ornate and mind-blowing architecture, the streets, the secret, winding back streets, the cafes, the bistros, the brasseries, the food, the cheese, the wine, the champagne, the shopping… EVERYTHING was amazing. And I will be back, I have promised myself that much.
It is without a doubt one of the chicest cities I have visited and the home of some of the biggest fashion houses in the world. So I was in my element packing for the trip, a kid free weekend…. in Paris….. Bring it on! I got the chance to wear some of my favourite wardrobes staples.
I'll start with fashion and a little break down of what we did each day and then tell you all my favourite recommendations of where to go and what to do! I suppose I should start by saying, both my hubby and I had been to Paris before so had no major desires to do any of the major 'tourist' attractions again. Our time was very limited so we just wanted to have time together, just being us (not mammy and daddy), just roaming the streets together, people watching, and soaking up the atmosphere that is Paris. If you are looking for a jam packed schedule of tourist activity, then I am not your woman, lol!
Paris Outfit Diaries
FRIDAY
We arrived on Friday around lunch time, whilst waiting to check in to our hotel (Hotel Montalembert – which I go into more detail about below) . We roamed around Boulevard Saint Germain and the Left Bank (This is where our hotel is situated). A beautiful part of Paris for back street wandering, littered with stunning interiors shops, art galleries, high end fashion retail and dozens of beautiful cafes. The Left Bank (which was home to Joyce, Dickens, Hemingway and F Scott Fitzgerald) has a real charm to it. You are right beside Musee D'Orsay (see more on that below)
DRESS: Whistles: http://bit.ly/2ULlVLD
For me, this is the ultimate summer dress, I bought it weeks ago, it is lightweight and has beautiful cap sleeves, it is a shirt style, so comfortable and flattering to wear. I plan to wear this LOADS over the coming months. Whistles is a beautiful brand and I really notice a more youthful, on trend approach with their more recent collections.
BLAZER: River Island: http://bit.ly/2GR32mS
SANDALS: River Island: http://bit.ly/2V3Dxax
BAG: Old from River island. But similar here: http://bit.ly/2ZSku1Y
BELT: Old from H&M , They also do skinny belts like this. A metallic one is ideal for your wardrobe for dress, it works with every colour.
SUNNIES: Tom Ford: http://bit.ly/2vuciH0
Friday afternoon, we checked into our hotel and then headed straight over to the Louvre, a must visit if you have never been, not only the museum itself but the whole surroundings is truly breath taking. The Palais Royale is spectacular near here (grab a coffee outside art Cafe Kitsune). Friday night we headed for dinner over by the Eiffel Tower, it was certainly a night to remember. We booked in advance and ate in Maison Blanche. It is a great place if you want to eat whilst looking out on the Eiffel Tower BUT it was very overpriced, food was not great. A bit of a let down to be honest. Whilst a night to remember , I wouldn't go back. We also had a reservation in Cafe de l'Homme and on hindsight we should have gone there! (Next time!!)
DRESS: River Island: http://bit.ly/2DDDdF4
HEAD BAND: Edel Ramberg, see her work here
HEELS: ASOS: http://bit.ly/2vumBe9
EARRINGS: River Island: http://bit.ly/2L9b6Uc
SATURDAY
Saturday morning we were up and out early, after lots of coffee and croissants we headed to Musee D'Orsay ; a fav of both of ours and home to some of the most beautiful pieces in the world from Monet to Renoir. After a morning there and more roaming along the Seine and around Saint Germain we headed towards the other side of town and on to the famous Champs Elysee for some food, shopping and people watching… Dreamy!!! We also rented those stand on scooters while there and they proved to be SO HANDY , so easy to use and such a brilliant way to get round and see everything.
I, off course, had to spend lots of time wandering along the STUNNING, Avenue Montaigne, one of the most famous streets for fashion designers; the most beautiful street lined on both sides with shops including Chanel, Jimmy Choo, Celine, Gucci, Prada, Dior, every designer basically, and the shops are TO DIE FOR. I actually remember doing a college project on the Chanel store on Avenue Montaigne, such an iconic shop.
This was my favourite outfit of the whole trip and I am 100% obsessed with this skirt, a recent buy, and something I plan to wear LOADS. I felt so like, me, in this, and so comfortable. I actually planned to wear heels with this but trainers proved more comfy and worked just as well with this look. I wore a white knit top under this blazer; a complete wardrobe staple and great for skirts like this and ideal under blazers.
SKIRT: Me & Em: http://bit.ly/2V2w0YO
TOP: & Other Stories: http://bit.ly/2ZJ3ued
BLAZER: River Island: sold out, but similar here: http://bit.ly/2VzwsOD
TRAINERS: Gucci. They were limited edition and no longer available.
SUNNIES: Tom Ford: http://bit.ly/2vuciH0
Saturday night we wanted a more low key meal, we had a long day and after the 'fancy' meal the night before we were eager for something a little more simple, a little more traditional and wow did we find a gem (thanks to a good friend who lives in Paris), we went to Cafe Charlot and had the best meal of the entire trip! Absolutely gorgeous meal, very hip 'trendy' kinda vibes of this little restaurant, great atmosphere, good staff, reasonable prices and fantastic food. Can't recommend enough!!!!
SKIRT: ASOS: http://bit.ly/2PCV6s5
TOP: ASOS: http://bit.ly/2Lqq6NR
HEELS: River Island: http://bit.ly/2ZSGfia
SUNDAY
We had very little time on Sunday morning before our flight but made the most of every minute. After more coffee and pain au chocolate we hopped on scooters and zoomed around everywhere, back streets, and across towards Elysée Palace, so much incredible architecture and beautiful buildings to take in over that side of town.
BLAZER: iClothing: 10% OFF with code TSF10 : https://www.iclothing.com/tess-military-blazer-in-cerise
TOP: Mango: http://bit.ly/2DEXslD
SKIRT: Nasty Gal: http://bit.ly/2KvfLQb (nearly sold out). Similar here: http://bit.ly/2L8jbbBn or here: http://bit.ly/2Lc2SL8
TRAINERS: Gucci – Limited Edition, now sold out
BAG: Gucci
SUNNIES: Tom Ford: http://bit.ly/2vuciH0
Then it was back to the hotel for one last coffee and to soak up the view on our balcony before heading to the airport.
Where to Stay
We stayed in the Left Bank in a hotel recommend to us by a friend, It was called Hotel Montalembert
It is a boutique hotel, in a stunning old building and the location was amazing. The interiors are stunning. It was perfect for this trip, we loved it. We treated ourselves to a suite and the view from our room was truly spectacular. Next time, I think I might look into Air B&B , especially now that I feel we know Paris a little better. When it comes to choosing a hotel it can be so overwhelming, the choice is massive, you want somewhere reasonably central. Trip Advisor is my answer for everything.
Where to Eat
Dinner options
As mentioned the restaurants we ate in were Maison Blanche, a high end restaurant with view of the Eiffel Tower, it was nice, but the food, for the very expensive price was only average. Next time I think I would try Cafe De L'Homme if we wanted to dine looking at the Eiffel Tower again. Another restaurant with views of the Eiffel Tower and recommend by our hotel concierge is Chez Francis, we drove past this and it looked amazing. I would class these there as high end 'fancy' fine dining.
On Saturday night we ate in Cafe Charlot, a gorgeous little restaurant, bursting with atmosphere. Very 'hip' , trendy, cool vibes and great staff. The food was top class. Highly recommend.
Other restaurants recommends to us (and you can't beat a recommendation) include:
Chez Fernard, Cinq Mars, La Fontaine de Mars, Le Basilic, Le Flore en I'île,
Les Antiquaires ( we had the BEST cheese platter here)
Vagenende, Racines , LouLou (ideal for lunch outside the Louvre),
Frenchie Wine Bar, Le Rigmarole, Restaurant H, Le Servant, Septime,
Clamato, Le Bon Georges, Freddys,
Les Deux Magots (We loved it here, great for lunch and people watching!!!)
What To Do
We all differ, what my hubby and I might enjoy, you may not. I personally prefer a lot more roaming around and general people watching as opposed to let's say more structured tours etc. For me, the 'must sees' are all the obvious ones;
Eiffel Tower, Louvre, Musee d'Orsay, Palais Royale, experience the Champs Elsysee, Sacre Coeur (we didn't do this time), Montmartre Cemetery, Jardin De Luxembourg
If you are going, soak up and enjoy, it is truly the most magical, beautiful city. I for one, can't wait to go back!
'Til next time
Naomi xx
Please note: This is NOT a sponsored post, this is just my personal experience of the city. We covered all our own expenses etc
*Some of the above included links are affiliate links, meaning Naomi may earn a percentage commission based on any sales via these links.