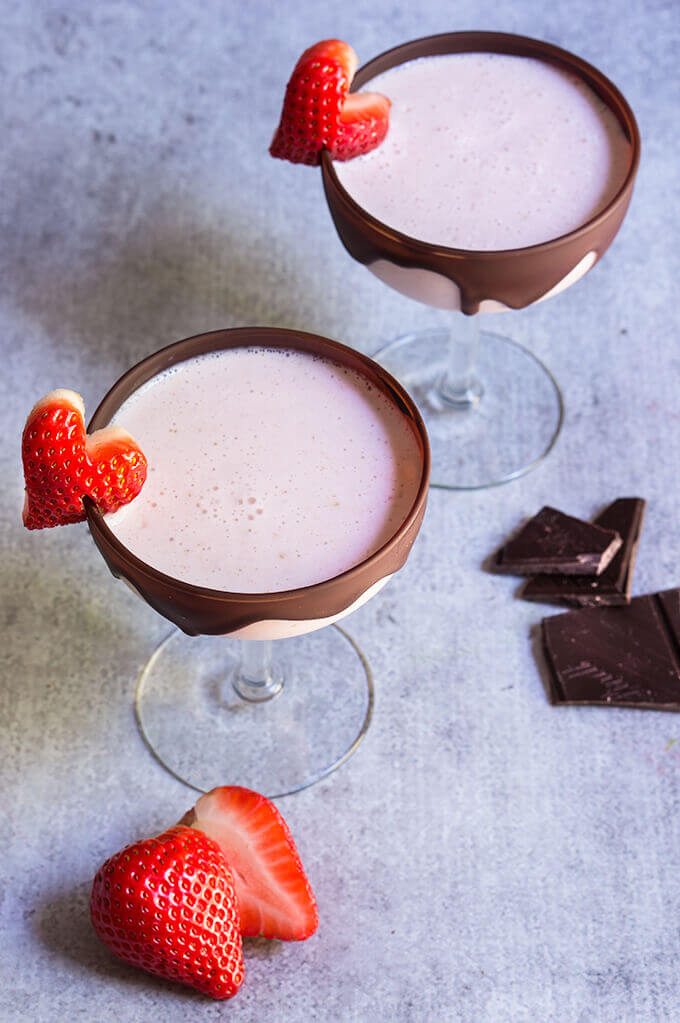 Chocolate Strawberry Martini
How delicious do these Chocolate Strawberry Martinis look? I spotted them on Viktoria's Table and just had to share them with you. The chocolate-dipped glasses are a smooth presentation technique and your guests will love it. If you plan on serving more than one, just make sure your guests resist the template to bite the chocolate off. 🙂
Keep scrolling for the ingredients and instructions.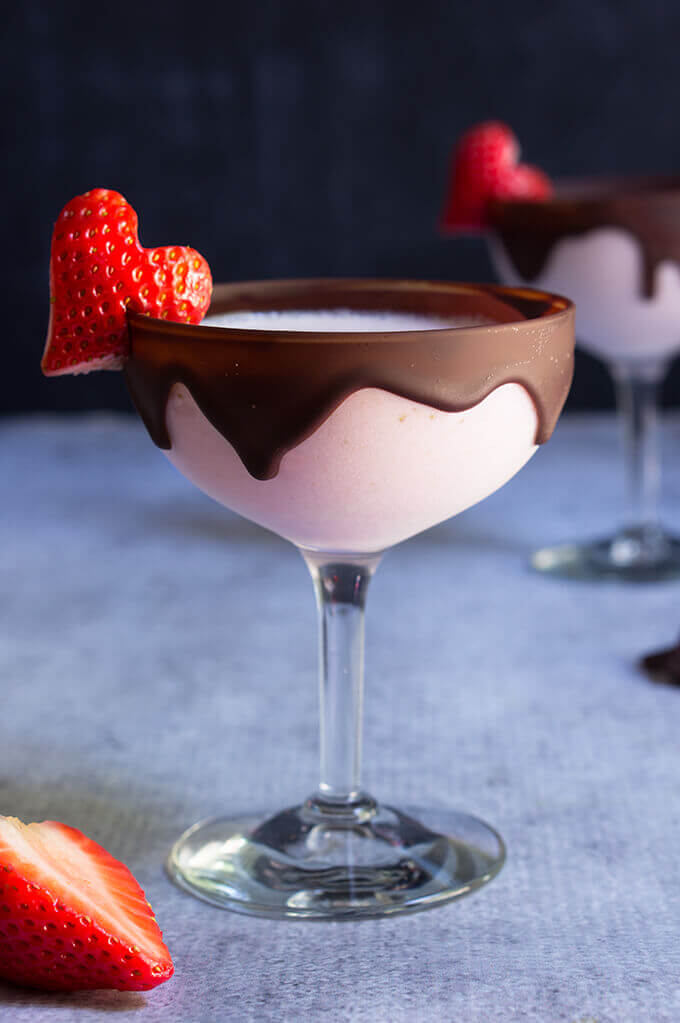 Course: Drinks / Cocktail
Servings: 2
Ingredients
2 oz Wild strawberry SKYY vodka or another strawberry-infused vodka
2 oz White creme de cacao (Hiram Walker, Marie Brizard, or DeKuyper brands)
5 oz strawberries about 1 cup, fresh or frozen
1 cup ice
3 oz of vanilla ice cream 2 full scoops
For decoration:
2 oz chocolate of choice for decoration
fresh strawberries for decoration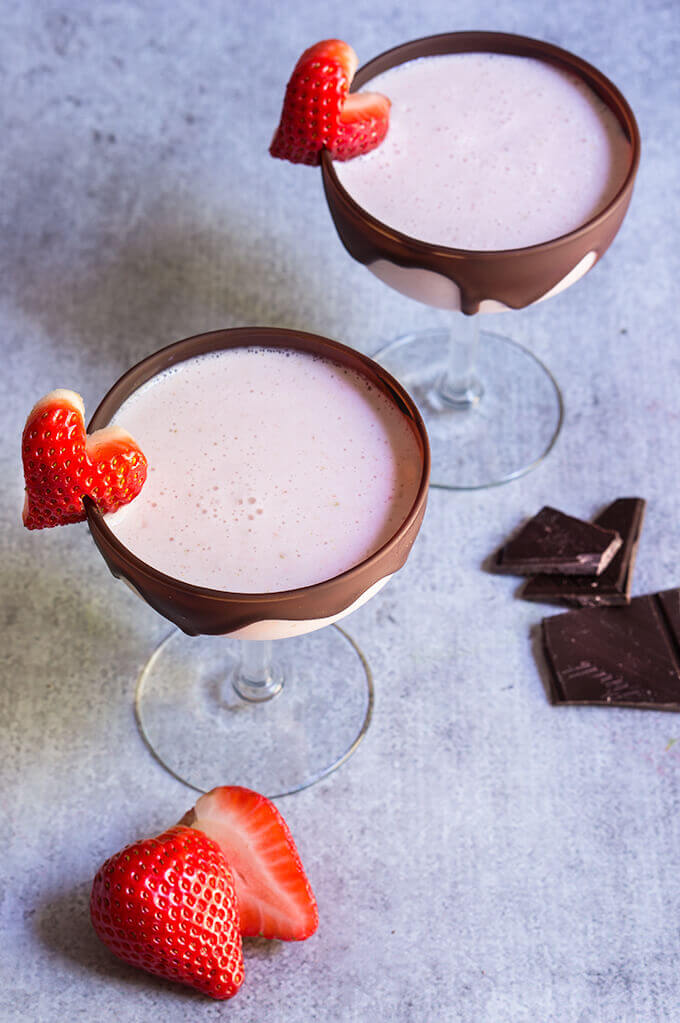 Instructions
Make the chocolate ganache for dipping the glasses:
Pour about an inch of water in a small pot, and bring to a gentle simmer.
Chop the chocolate into equal pieces, and place in a heat-safe bowl (and one, that is flat bottomed and wide enough to enclose the rim of the glasses) over the simmering water, so that the bowl does not come in direct contact with the water.
Stir constantly, until about 80% of the chocolate has melted. Remove from the heat, and stir until all the chocolate is melted.
Dip the glasses in the melted chocolate. You can tilt them slightly to create the wavy effect, then turn upside down, and allow the chocolate to drip on the sides slightly.
Make the cocktail:
Place all ingredients (except the solid chocolate) in a blender, and process until smooth.
Pour the cocktail in the prepared glasses and garnish with a fresh strawberry.
Enjoy everyone!
Laura x
Please drink responsibily. For the facts, visit drinkaware.ie.