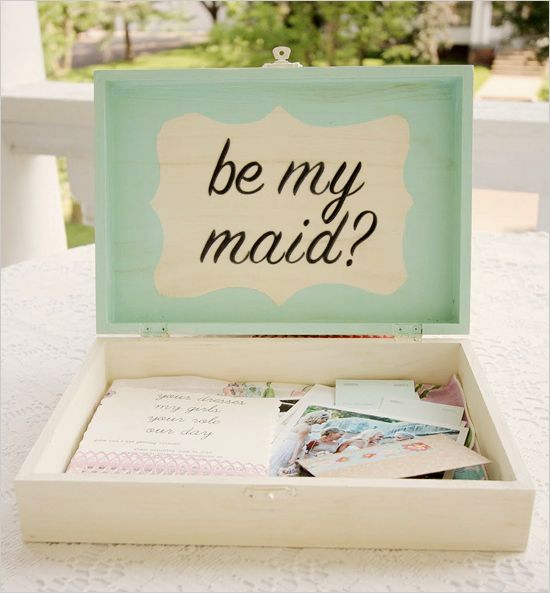 Popping the Question
Fun ways to ask your girls to be your bridesmaids
Once you've got that sparkler on, the mind starts to wander almost immediately to the big day. But before you get that far, there is one VERY important decision to make, who are you going to ask to be your bridesmaid(s)?


It may be an obvious and easy call or it may require some thought. Either way once you decide who the gals' are, the next question is… How will you ask them?
I was living in Sydney when I was planning my wedding, which meant I, unfortunately, couldn't ask my lovely ladies face to face, as much as I had wanted to. I debated over Skype, a phone call, an email? And eventually, after some research, I found these gorgeous personalised cards on Etsy, and I knew it was the right way to do it.
I wanted to make a big deal of it. For me, well, it was a big deal!! You are asking your best friends, your sisters, your sister in law-to-be to take on a really big role and to play a huge part in your wedding day and let's face it quite often it's these poor ladies who help us deal with a lot of the stress and wind up being more councillors than bridesmaids!!!
Here are some fun and unique ways to ask your ladies!


Now you've asked them, it's time for the dresses!!!
We have a specific bridesmaids shopping service to help and your lovely bridesmaids find the perfect dresses for your big day. We will do all the research for you, whether you want to buy them, get them made, order online, buy highstreet or buy designer, we will cover it all. We can also book and attend all appointments with you, and act as your personal bridal stylist. So whether you need help on what shops you should visit, advice on where to look online or how to go about designing your own dresses….we can help! Email us on weddings@thestylefairy.ie to find out more or call us on 087 0606592.
'Til next time
The Style Fairy xxx
www.thestylefairy.ie