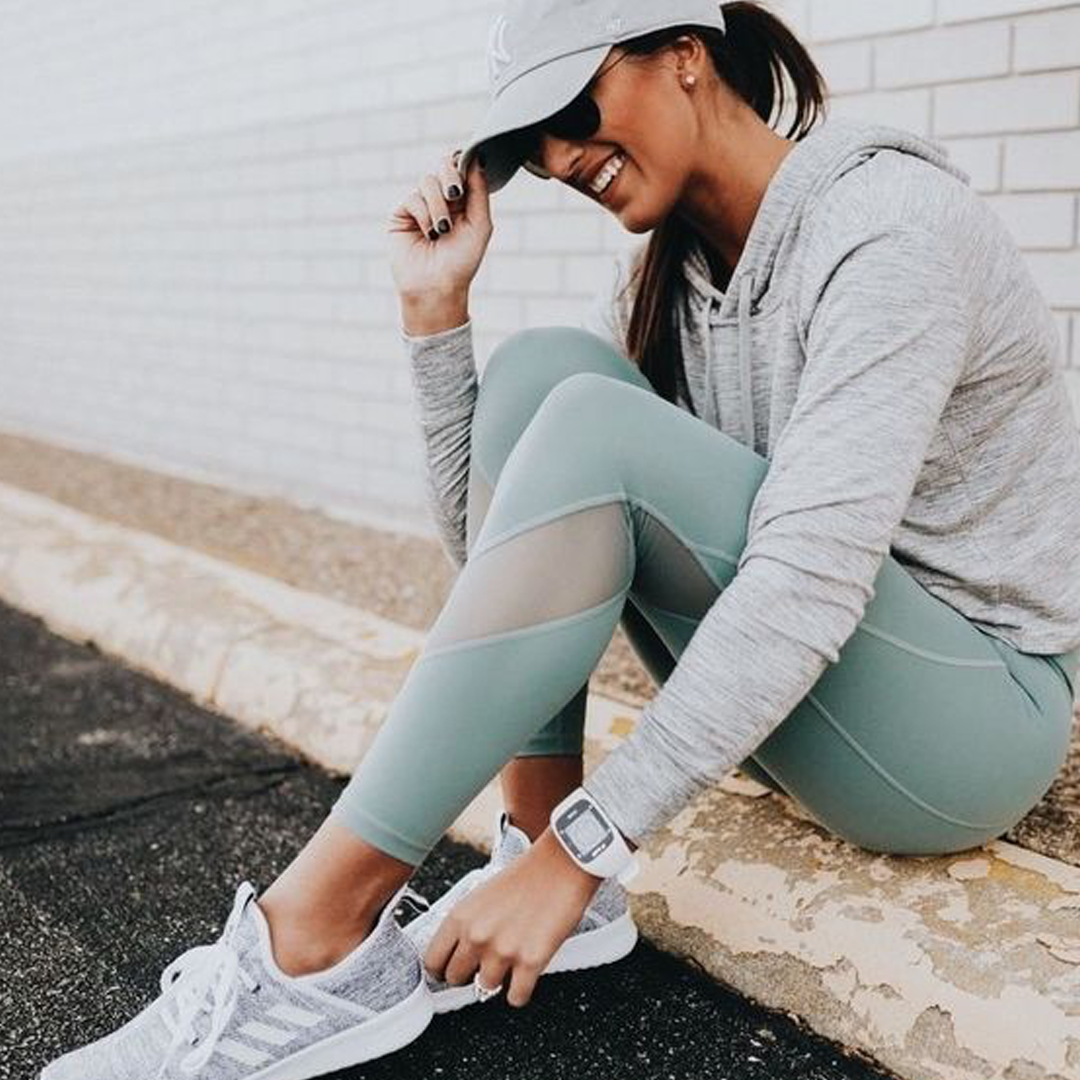 The Ultimate Workout Kit
Happy Monday everyone!
I wanted to do a post on fitness because I've always had a love-hate relationship with exercising. When I don't exercise, I definitely notice a huge difference in my lifestyle. My acne tends to flare up, my diet isn't as balanced as it should be, I don't drink enough water and my energy levels are low.
When I do exercise, I immediately notice a difference. My skin improves, I'm drinking more water, eating healthier, I have more energy, I sleep better and I'm much more productive at work. There's no denying the health benefits of exercise but what I struggled with, for a long time, was finding a workout routine that I actually enjoyed.
I tried lots of classes, spinning, circuit training, boxing, yoga, the list goes on, but I didn't enjoy going to any of these classes and when you don't enjoy something it becomes an effort. In the end, I find myself making excuses not to go. "I'm too busy" or "I'll go to three classes next week to make up for missing this week" are some of the classics. 🙂
The best piece of advice I received was to find a class that I loved going to because it was an enjoyable way to either start or end my day. It seems simple, right? But when you attend class after class that doesn't suit you, you begin to think that exercise is just something that can never truly be enjoyable.
Despite joining several gyms (not knowing how to use any of the equipment) and attending class after class, I finally found a combination that I love. About three months ago, I joined a local running club. We train twice a week and the group are so welcoming and supportive. I also joined a weights class which is something I never considered before. When I signed up to the class, I got a personalised training plan, a Body Composition Analysis and all sessions are supervised by a coach who is there to help you achieve your goals. Because gyms are not my natural environment, I find that extra level of support so encouraging.
After months of feeling down in myself, both physically and mentally, I finally feel like my old self again. Remember, there are 168 hours in every week so don't fool yourself, like I did, into thinking that you can't dedicate 2-4 of those hours to finding an exercise routine that makes you feel fitter, healthier and happier in yourself.
When you do finally find a fitness routine that you love, make sure to invest in gear that you feel confident and comfortable in. Keep scrolling for some basic pieces that are worth investing in.
Gym Bag
Trust me, trying to stuff your gym gear into a tiny rucksack or beach bag doesn't work. It makes packing for the gym seem like an effort when it should be effortless. A good gym bag doesn't need to be expensive. It just needs to be spacious and practical and one that works for you and your routine.
Sports Bra
No matter what type of exercise you do, buying a good quality sports bra is the same as buying good quality sneakers, it will support your body and and enhance your workout routine!
Trainers
I'd highly recommend popping into your nearest Elverys store to avail of their free Gait Analysis service. It's the best way to ensure that you're wearing the right running shoes. The test is done to see if you are a neutral runner, overpronator or underpronator and they will advise you on the best trainers to support your needs. If you're buying trainers online after you do the test, use the Live Chat function that is available on most websites to ask for recommendations. On Nike's website, you'll see a description like "Women's Cross-Training/Weightlifting Shoe" or "Women's Training Shoe", which provides an excellent guide on what trainers to buy for your fitness routine.
Tops & Leggings
Accessories
It's always good to invest in a few key accessories like a reusable water bottle, headband, socks and an arm band for your phone, if you want to listen to music or use apps like Map My Run while running.
All that's left to say ladies is…"Just Do It".
Stylishly yours,
Laura x
*Please note, Laura may receive a commission on sales via the links used in this post.