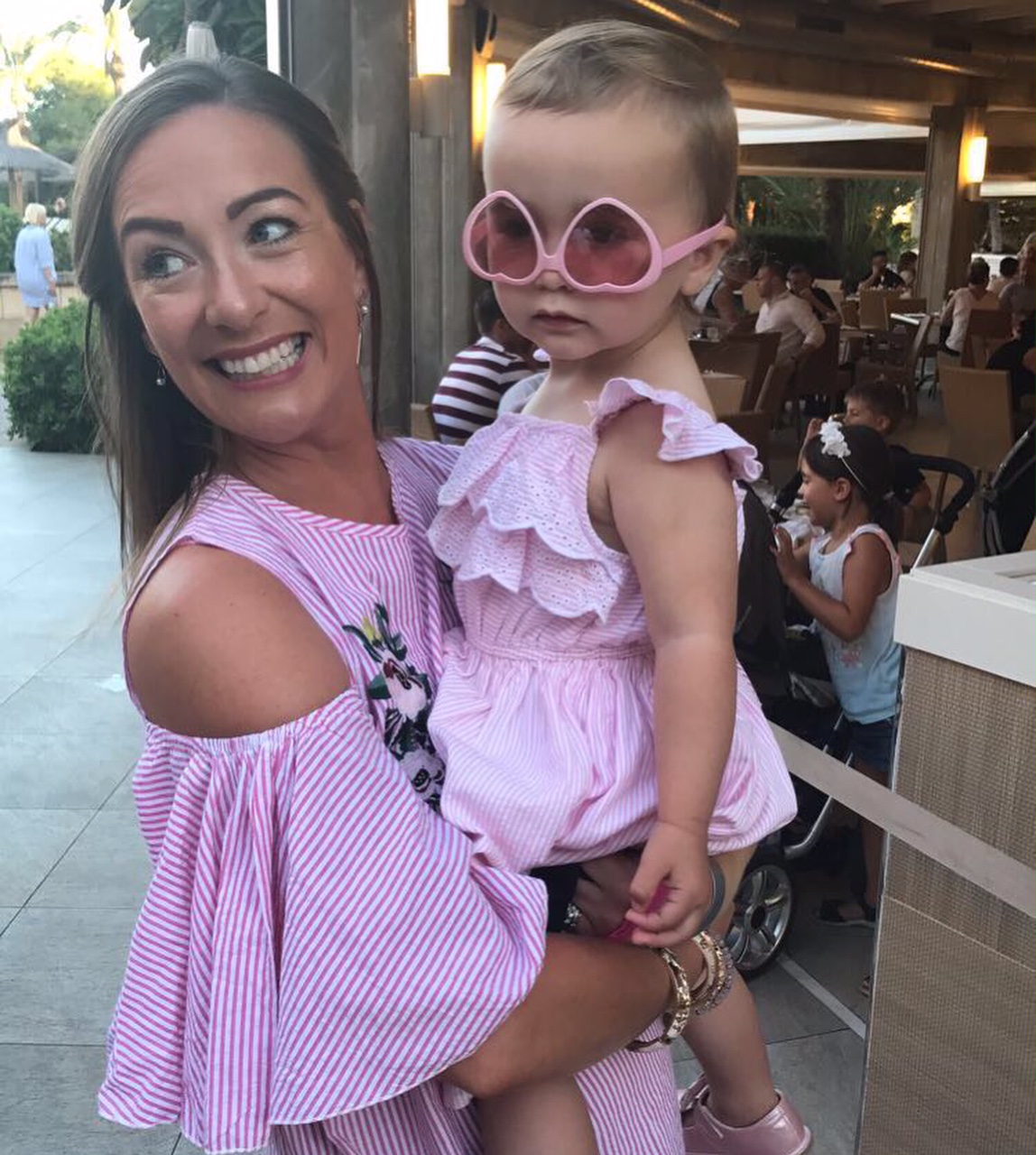 Holidays in Mallorca
Hey ladies
Last week, we were in Mallorca on holidays as you might have seen on my social media 🙂 We had a blast, it was just so much fun, a total last minute holiday (we booked a week before!!!) but it was just brilliant.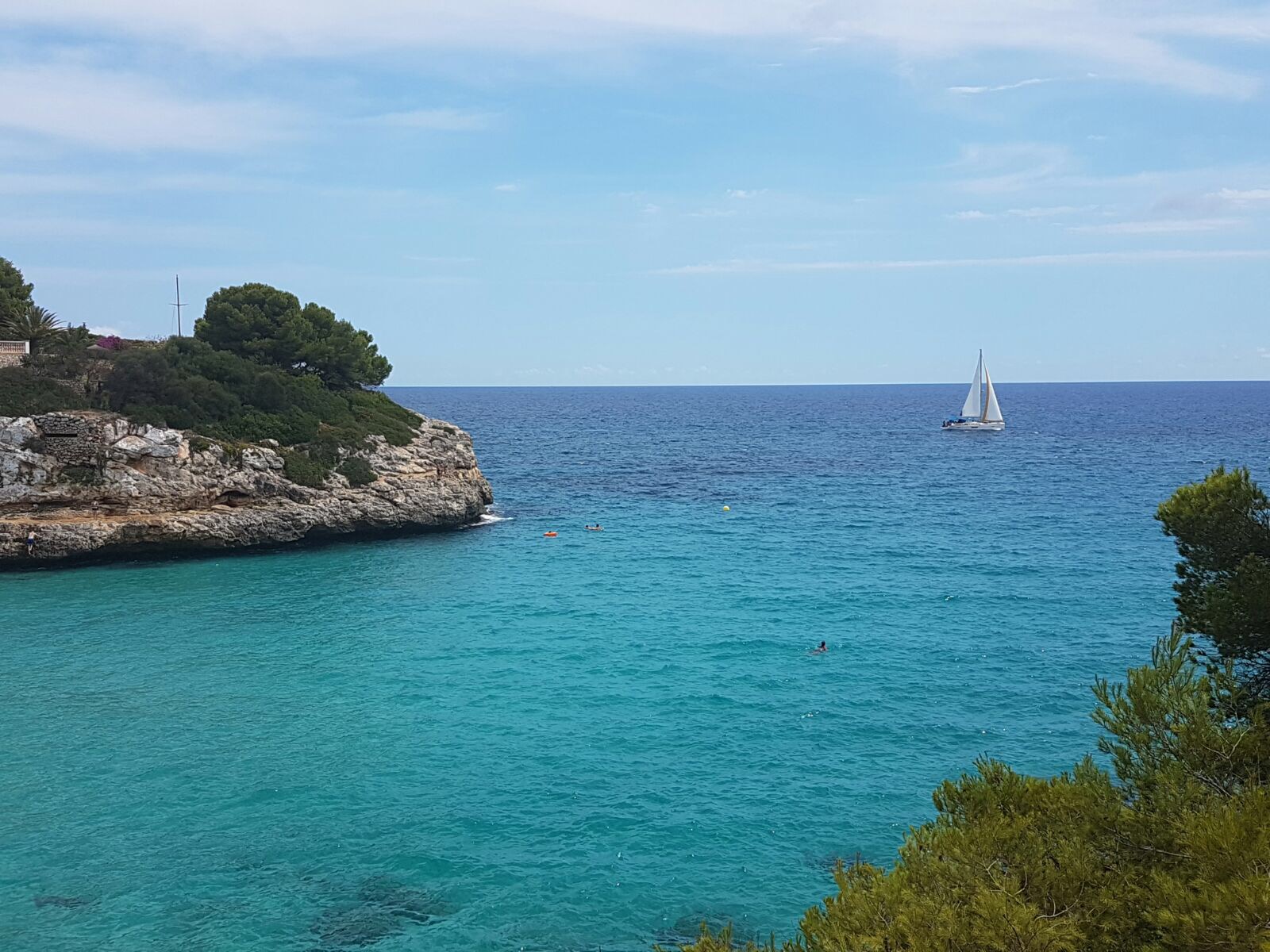 I have had so many questions on Snapchat and Facebook about where we were and where we stayed and would I recommend it so I thought a blog post was the best way to answer everyones questions.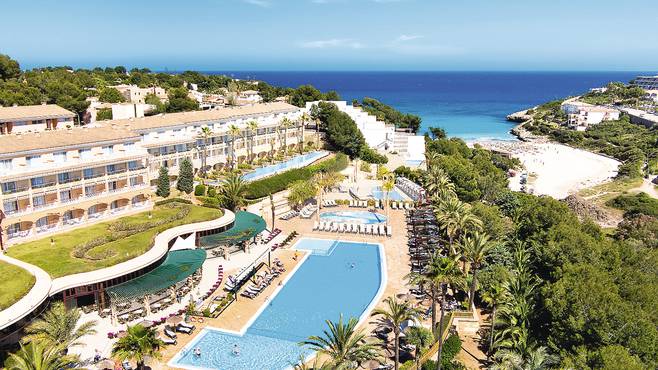 We stayed in a resort called Insotel Cala Mandía Resort and Spa (visit their website here). I heard about this resort from my brother and his wife, they have 3 kids (11, 9 and 4) and have been going there for years and always love it.
We booked flights and hotel separately. We flew from Belfast airport; the main reason being the flight times from Dublin to Mallorca were really awful in terms of the times; crazy early morning flights or silly late night time flights and with a toddler that is just not ideal, it would mess her up totally so we always try find day time flights.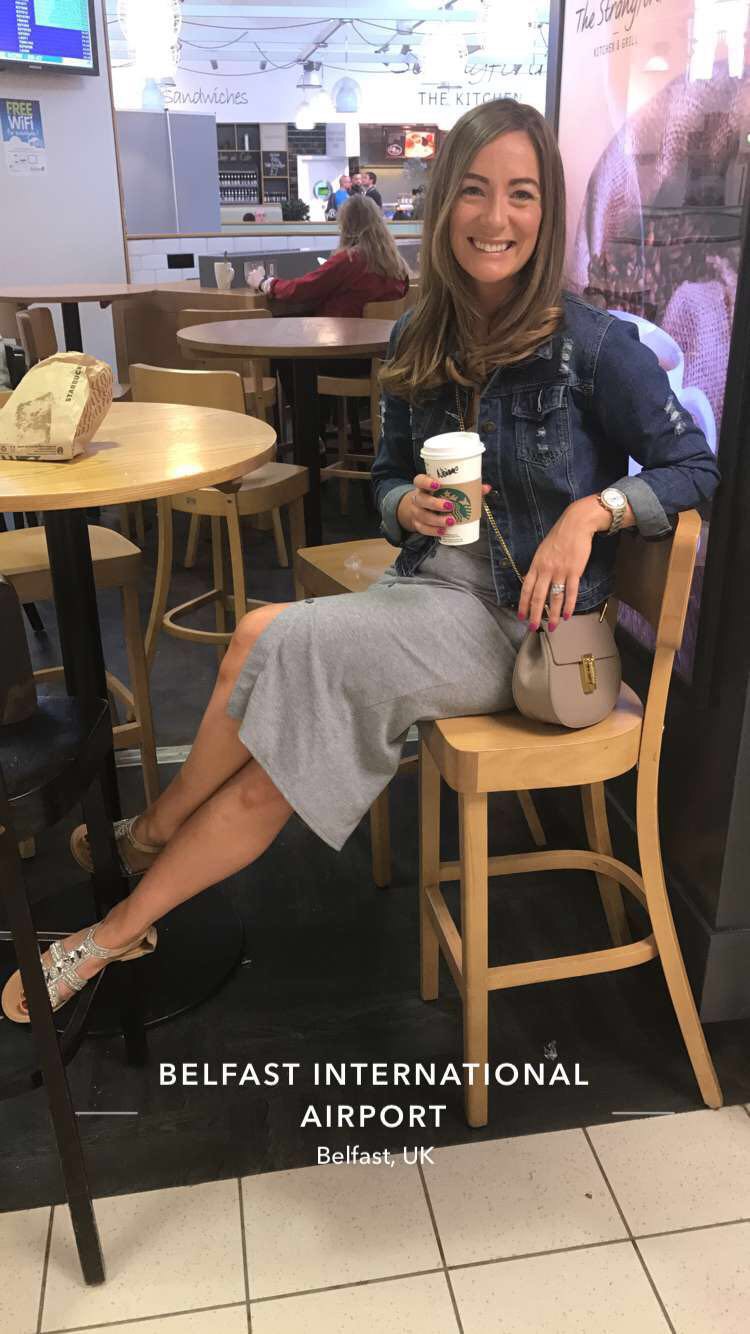 We flew with Easy Jet and they were just fantastic! We had a car booked to collect us from Palma airport in Mallorca to bring us straight to the hotel. It is such a good idea to have this pre arranged. Another reason we picked to go to Mallorca is that is flight time is only 2 hours 40 mins so it is nice and short, ideal for Anabelle!
The Hotel 
The hotel is fab, it is a complete family focused  resort, to the point that if you don't have kids I really wouldn't advise going to be honest. There is an over 16's area, restaurant and pool etc (which is quiet and calm) BUT to be really honest it is aimed at families and kids. There are (I think) 6 pools, and a selection of restaurants (I think 5)…
We went all inclusive for the week which worked out great, although we ate and drank WAY too much all week, but sure isn't that what holidays are all about!! I find all inclusive brilliant for Anabelle too, she can be quite fussy at times so it is great to have the variety and if she doesn't finish or like something we can just get something else for her. Plus it's great not to have to carry cash around and just be able to go up and get a drink, a coffee, an ice cream at any time.
There is a massive indoor and outdoor buffet for breakfast lunch and dinner, we went there mostly, massive variety and really good food, with a special kiddies corner too. There is also a 50's style dinner you can go for dinner which is very fun and the food is lovely too.l
Overall, I found the food to be good, you do get a little bored of buffet after a few nights but at the same tine with kids it is just so easy and handy!
When the main buffet restaurants are closed there are a few places that have food available all day long (if the kids or you get hungry) so you can just walk in and grab what you like there was always; fruit, pastries, yoghurts, bread, chips, pizza, chicken nuggets etc etc.
There is a sectioned off baby pool in each one of the pools and we mainly spent the entire day there, Anabelle just LOVED  playing in the water and it was so safe and secure. There is also a dedicated baby/ toddler pool with lots of mini slides which she loved too.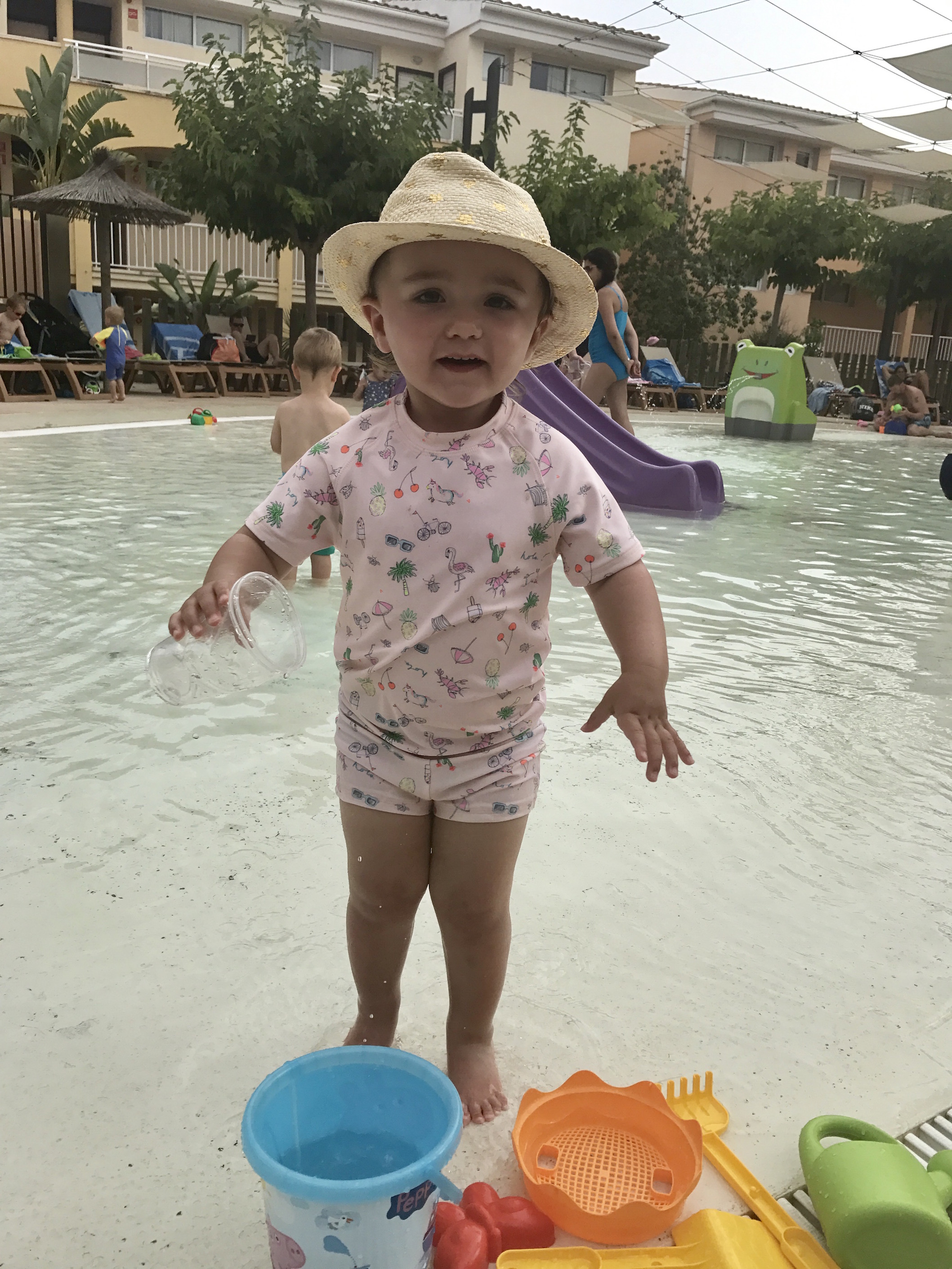 On top of that there is a water park within the resort, ideal for say 4 years and upwards (Cormac and I both did the slides so there is no age limit!!! lol)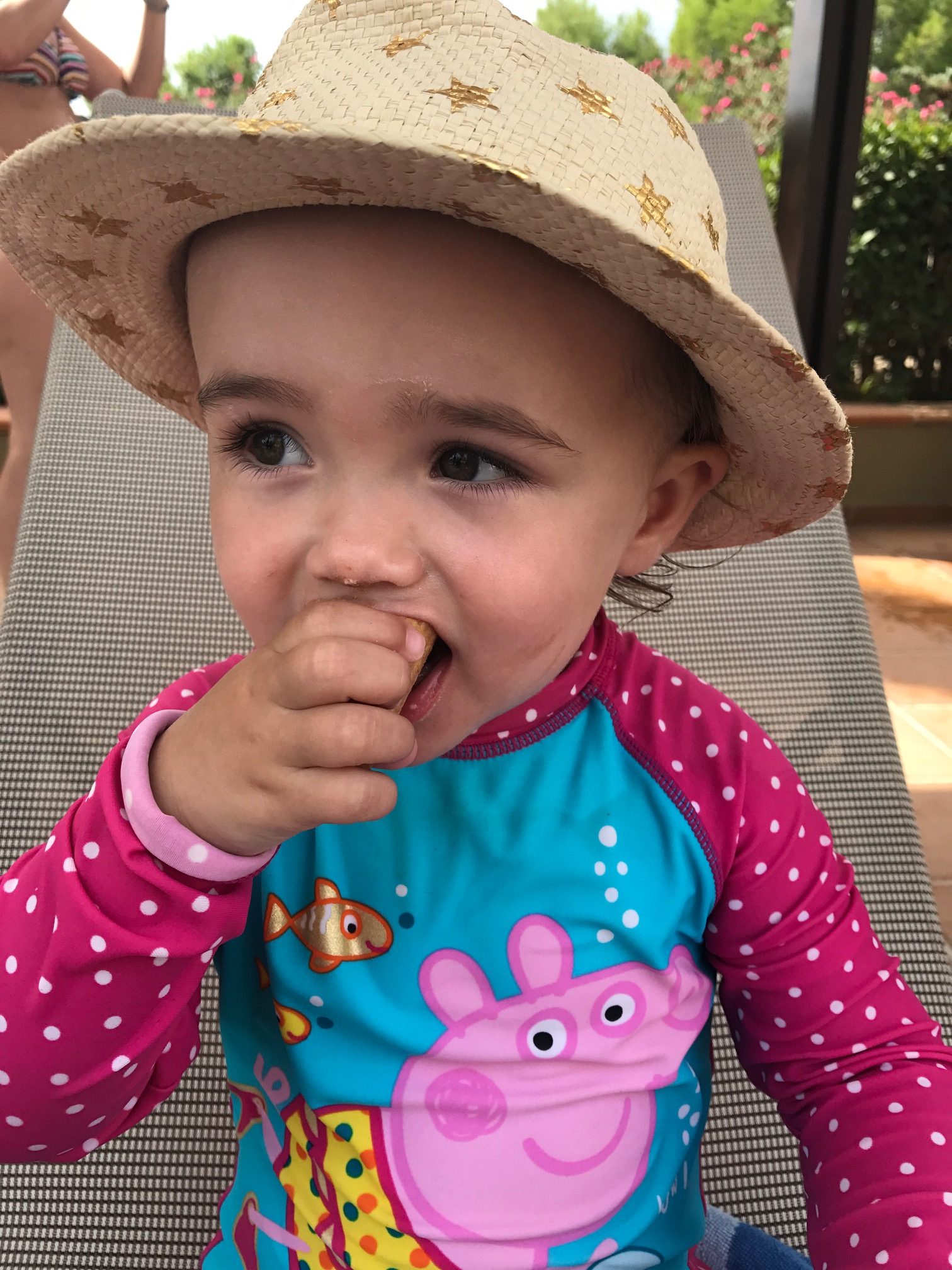 There are also a few playgrounds around the resort, as well as tennis courts. In terms of entertainment, there is a mini club (think for 2 – 3year olds) a junior club and a teen club which do activity all day with the kids (painting, dancing and all sorts of fun activities to keep them amused)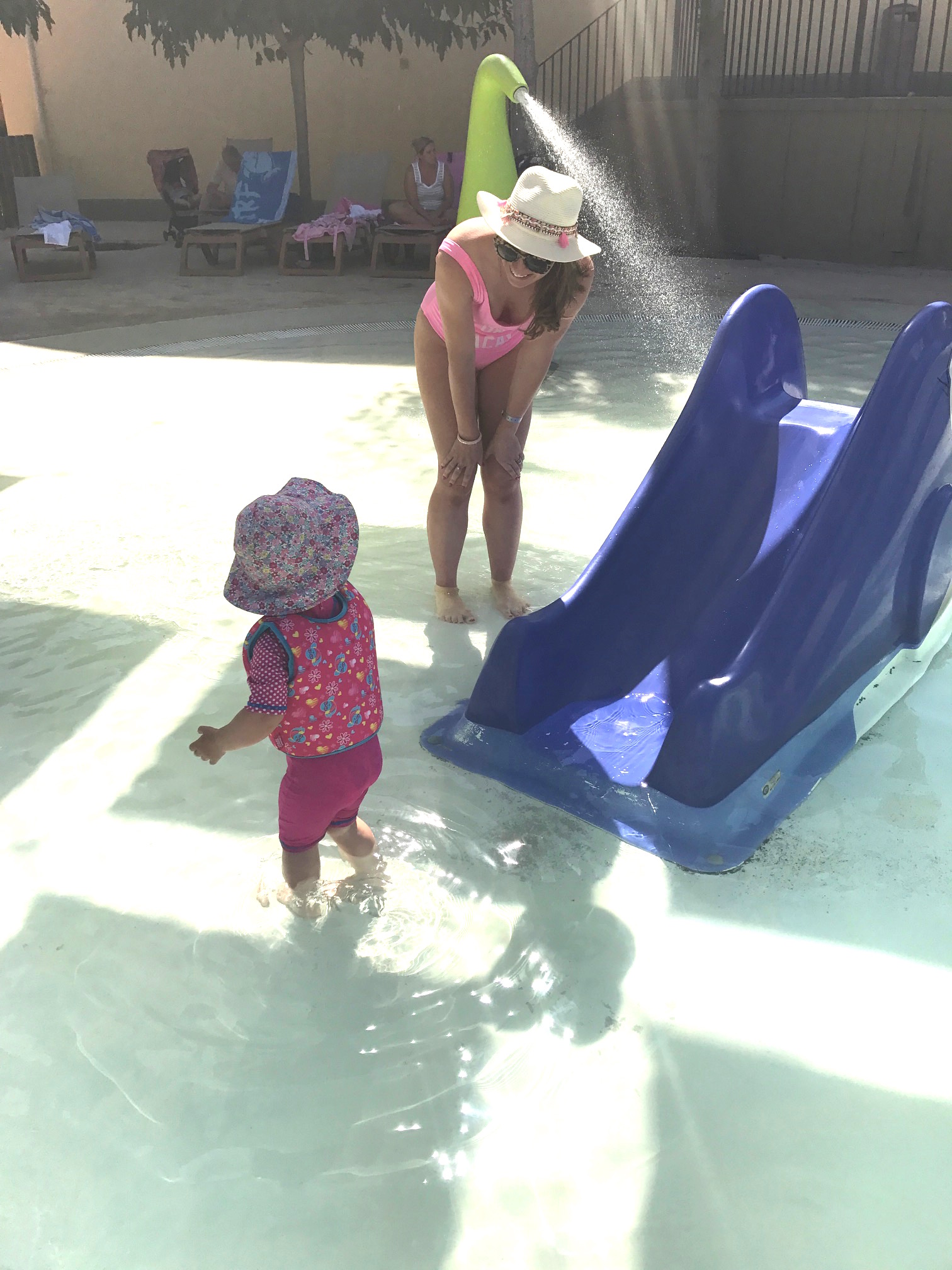 Aside from the pool the highlight for Anabelle was the nightly kids disco at 8pm – she loved it!
There is adult entertainment every night too but it doesn't start til 9.30pm and we found that too late, after the kids disco, Anabelle was always exhausted so we all had early nights.
We stayed in a family suite and it was lovely; Be sure to ask to stay in BLOCK A. There resort is huge and split into 3 blocks, A, B and C. We flew A was definitely the nicest place to be.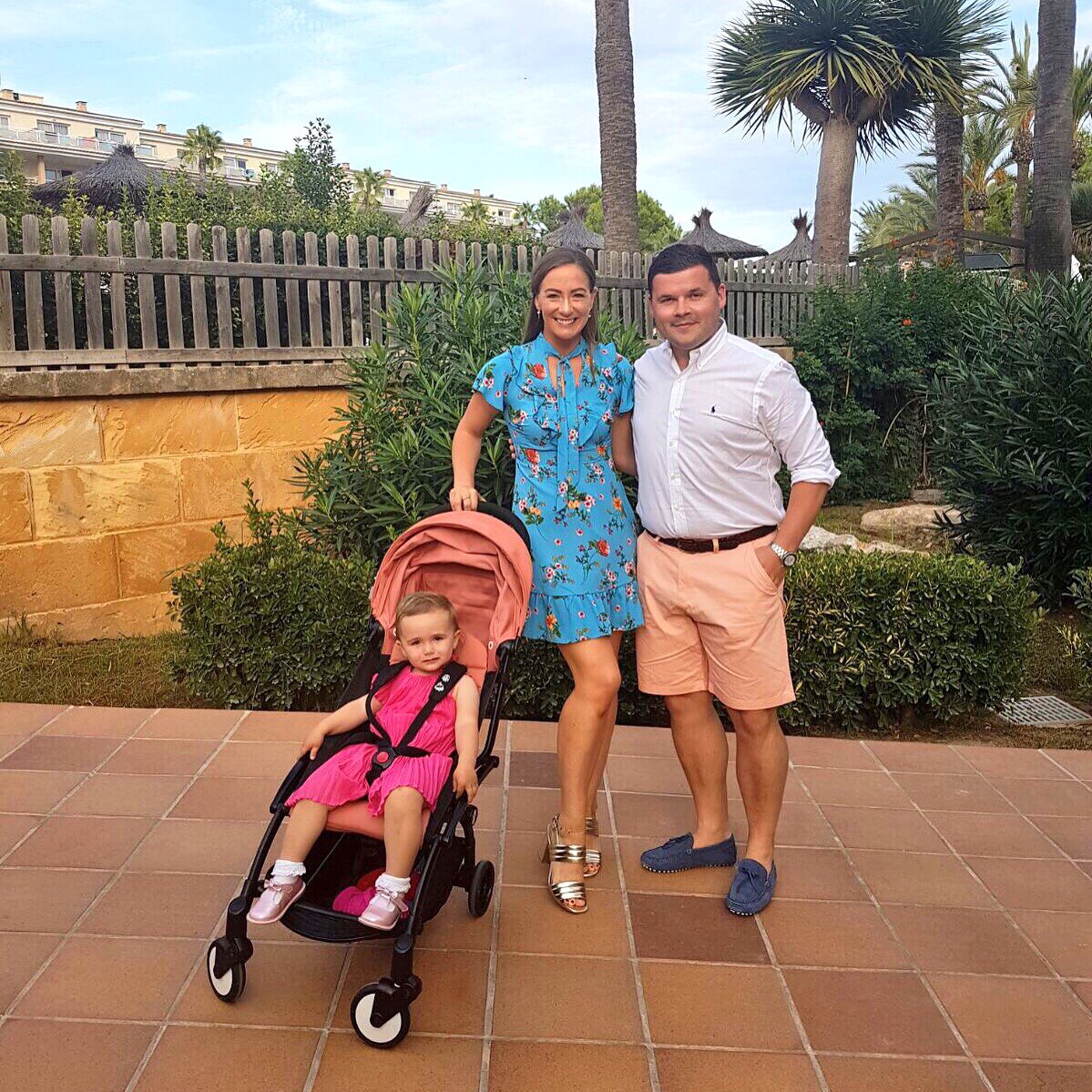 Overall, yes I would highly recommend it if you have kids and looking for something really fun and entertaining for them. It is a lovely hotel, good food and fab pools. It is very noisy all day, as you can imagine and outside the restaurants at night there was like a buggy car park – Let's just say the kids RULE at Insotel Cala Mandia.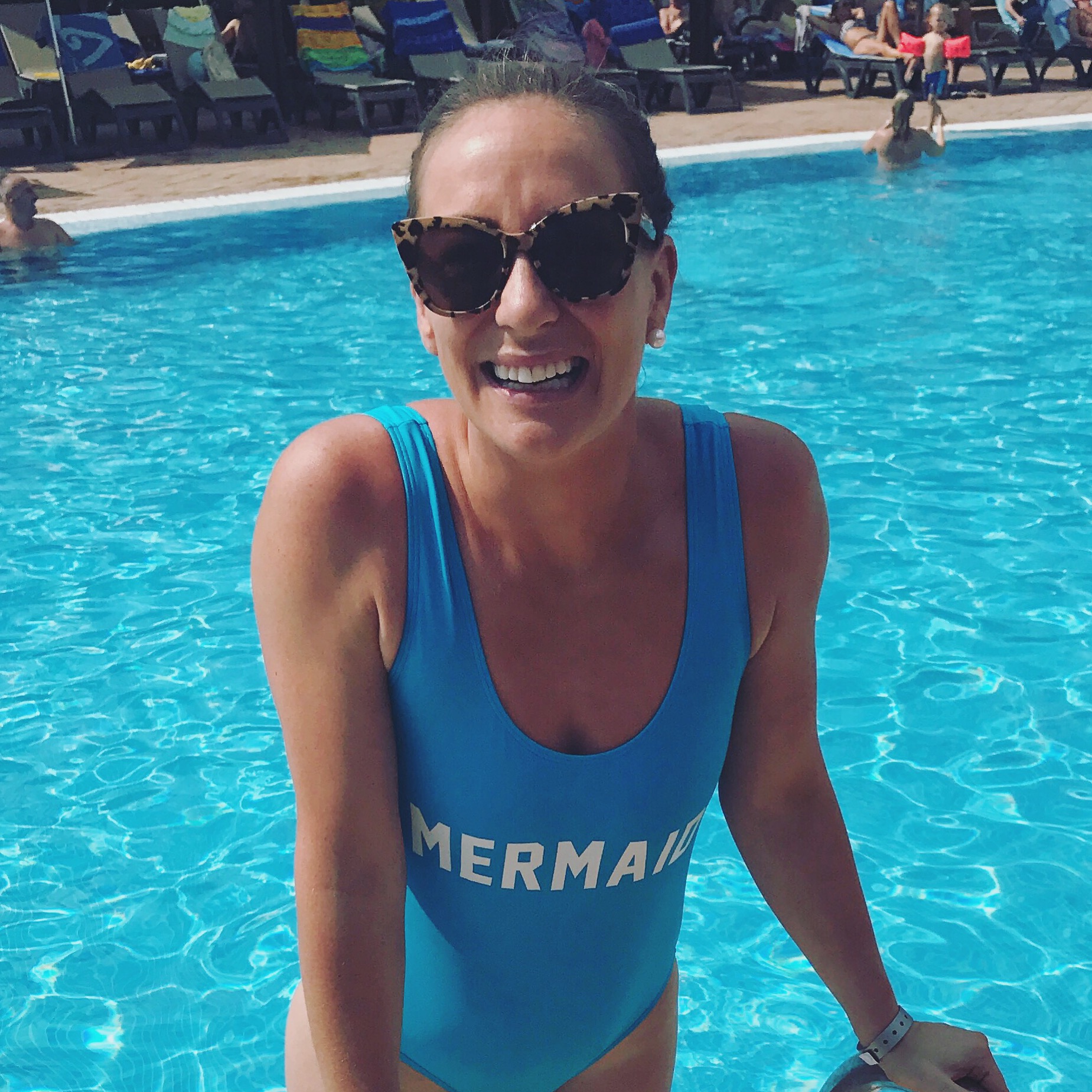 Travelling with a Toddler
I get asked lots for tips for travelling with a toddler and I have some blog posts on this you might find useful. See HERE and HERE
If you've any questions or anything I didn't cover, just leave a comment below and I'll get back to you 🙂
Outfit Diaries 
A post wouldn't be complete without at least some fashion 😉 So here's a round up of some of the looks I wore on holidays.
Flying: It's so important to be comfy when flying. The key is not to dress too heavy, instead wear layers so you can peel off as needs be!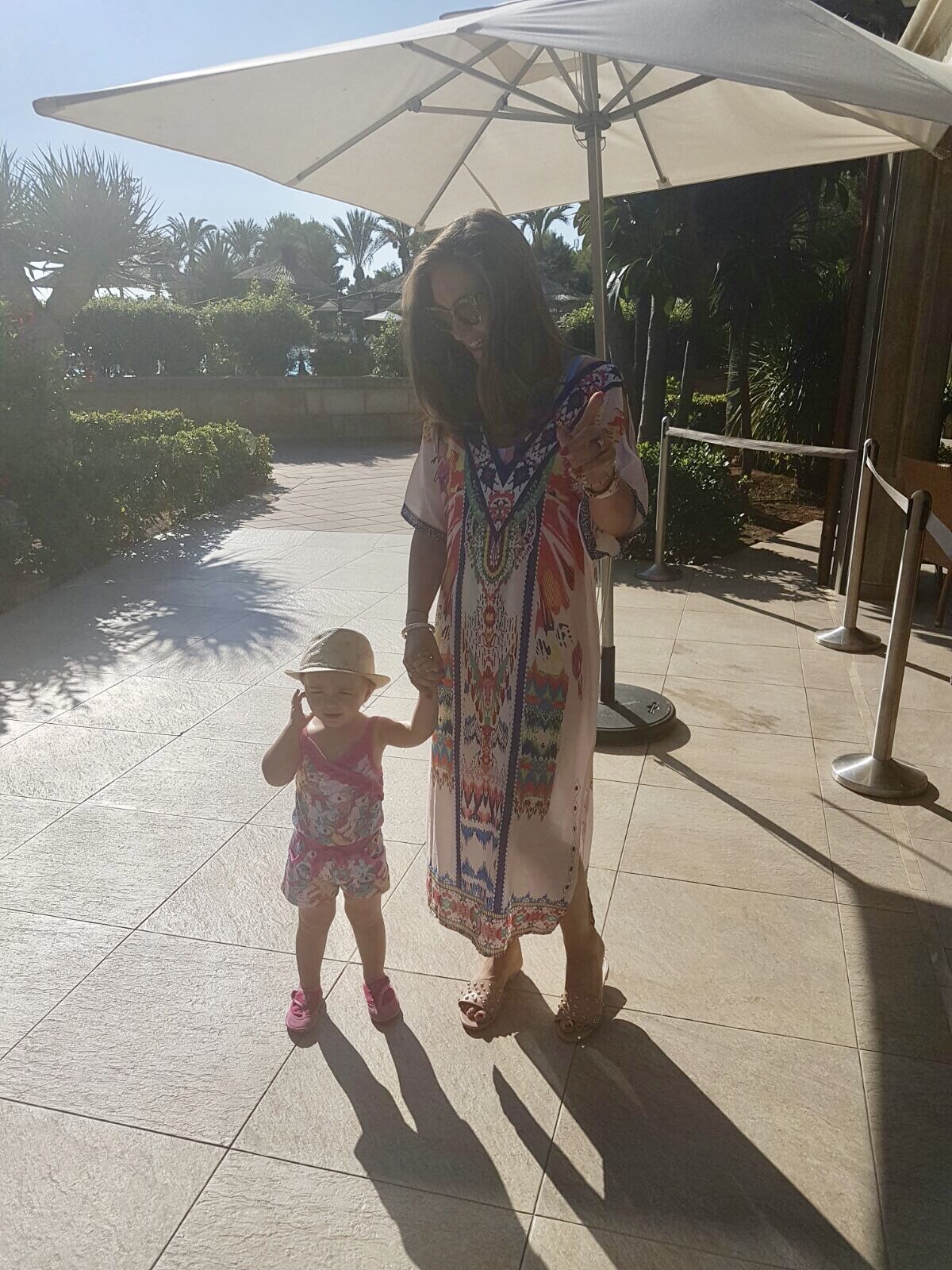 Hope you enjoyed the post
'Til next time
Naomi xxx