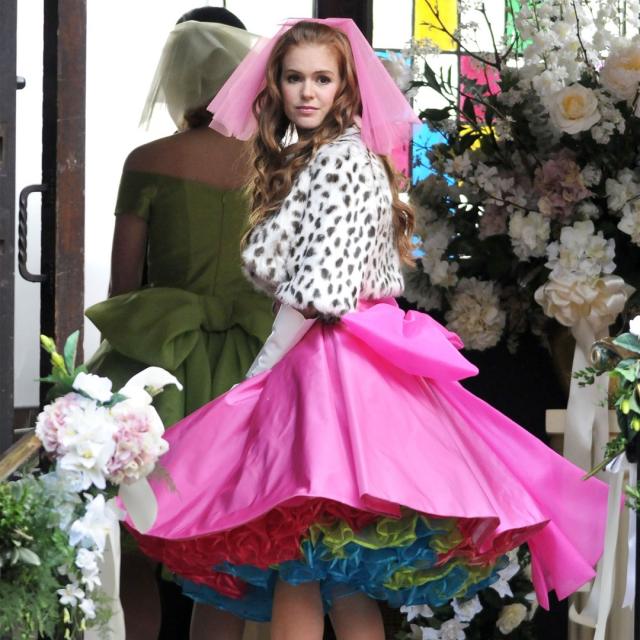 30 Dresses and Jumpsuits Your Bridal Squad Will Love
Choosing the perfect dresses for your bridesmaids can be tricky as everyone has their own unique style and preference when it comes to colours and design. Thankfully, there are so many beautiful dresses to choose from so striking the balance between what you love and what your BFFs will feel beautiful and comfortable in has never been easier.

Things to consider…
The style of your dress: all eyes will be on you on your special day but you definitely want to make sure your look coordinates with your bridesmaids. If your dress has a lot of intricate detailing it might be an idea to pare things back and opt for a more simple design for your girls. 
Choose your colour wisely: picking the perfect colour is definitely one of the biggest challenges. The colour you choose should complement the theme of your wedding, the venue and of course the season but most of all it should suit your BFFs. You know your friends well, so stay true to the colour that suits them. Most bridesmaid dresses are available in several shades so you're sure to find the style you love in a colour that suits everyone. 
Be considerate of body types: the rule of one size fits all definitely does not apply to bridesmaid shopping. An A-line bridesmaid dress is universally flattering, so if your bridesmaids are different shapes, this may be your safest bet. Another great and very trendy option is the mismatched look. The most important thing is that your girls feel confident and comfortable.
Don't be afraid to order different styles: ASOS has seriously upped its bridesmaid game. If you spot a dress or several dresses you absolutely love, don't be afraid to order them. If you don't like the style when it arrives don't panic, you can return it and start your search again.  
Keep scrolling for 30 dresses and jumpsuits you (and your bridal squad will love). 🙂

Stylishly yours,

Laura x
*Please note, Laura may receive a commission on sales via the links used in this post.