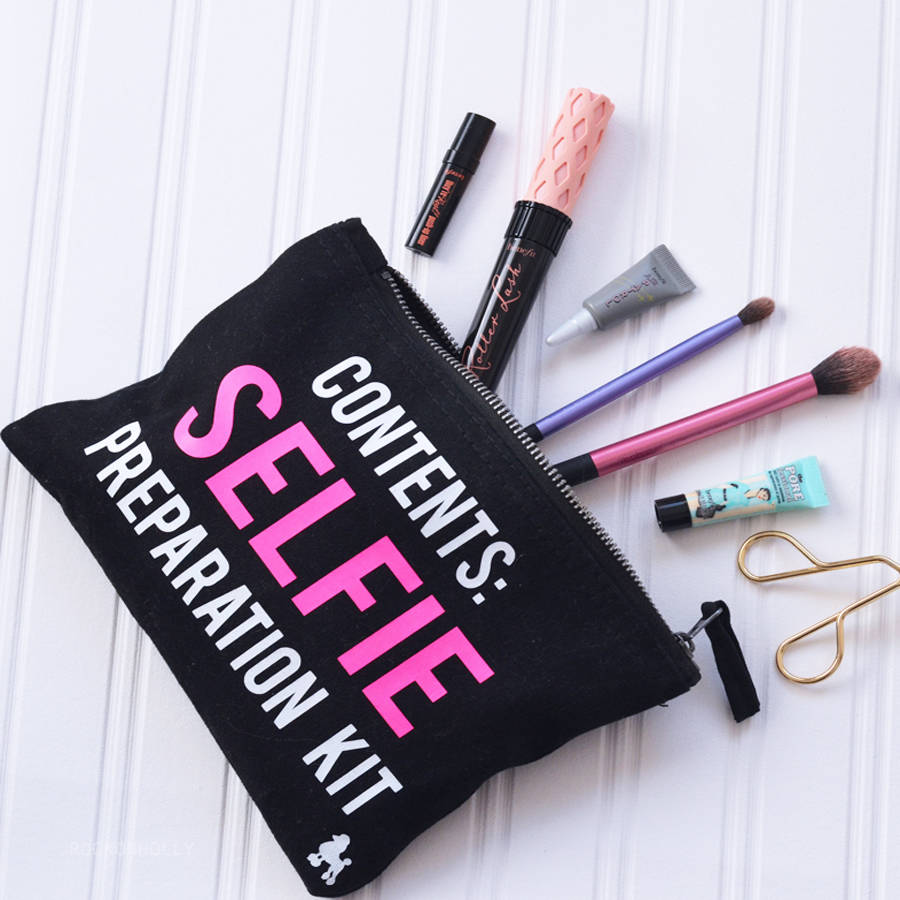 What's in my Make Up Bag
Hey ladies
A slightly more different post than usual, we get lots of requests for more beauty posts so I'm kicking off with  "What's in my Make Up Bag" which is mainly just a round up of my personal 'must haves'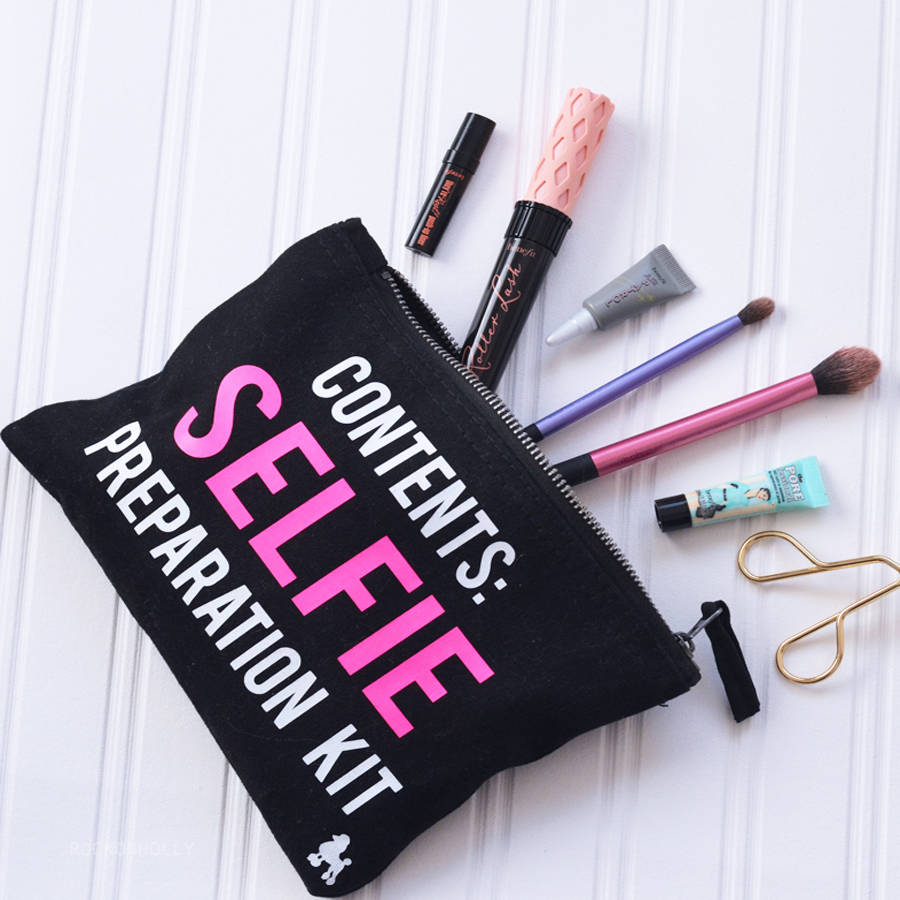 *Make Up Bag pictures above is from Not on The Hughstreet (see here)
1. Charlotte Tilbury "Eye Cheat" – Shop
HERE 
This stuff is INCREDIBLE. I wouldn't be without it now. If you have never tried a nude liner, I highly recommend you do. I tried a few brands before getting this one and it's a winner by miles and lasts really well. Nude liner really opens the eyes and gives the look of wider, brighter, more awake eyes. I love it.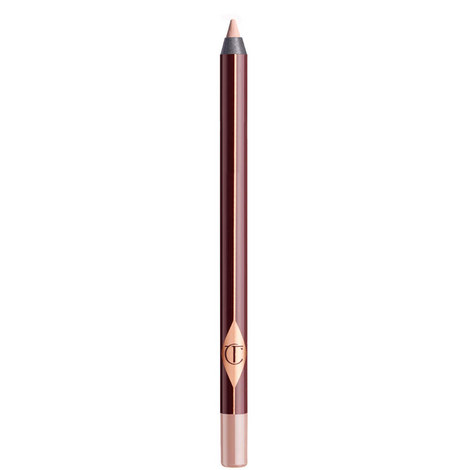 2. Stila Stay all Day Foundation – Shop HERE 
I bought this foundation about 3 months ago and love it. I tend to only wear this for nights out or for occasions as it gives quite a full coverage, It is really gorgeous though (a little goes a long way!!), and yes it does 'stay all day' 🙂 I wear shade 4- Beige.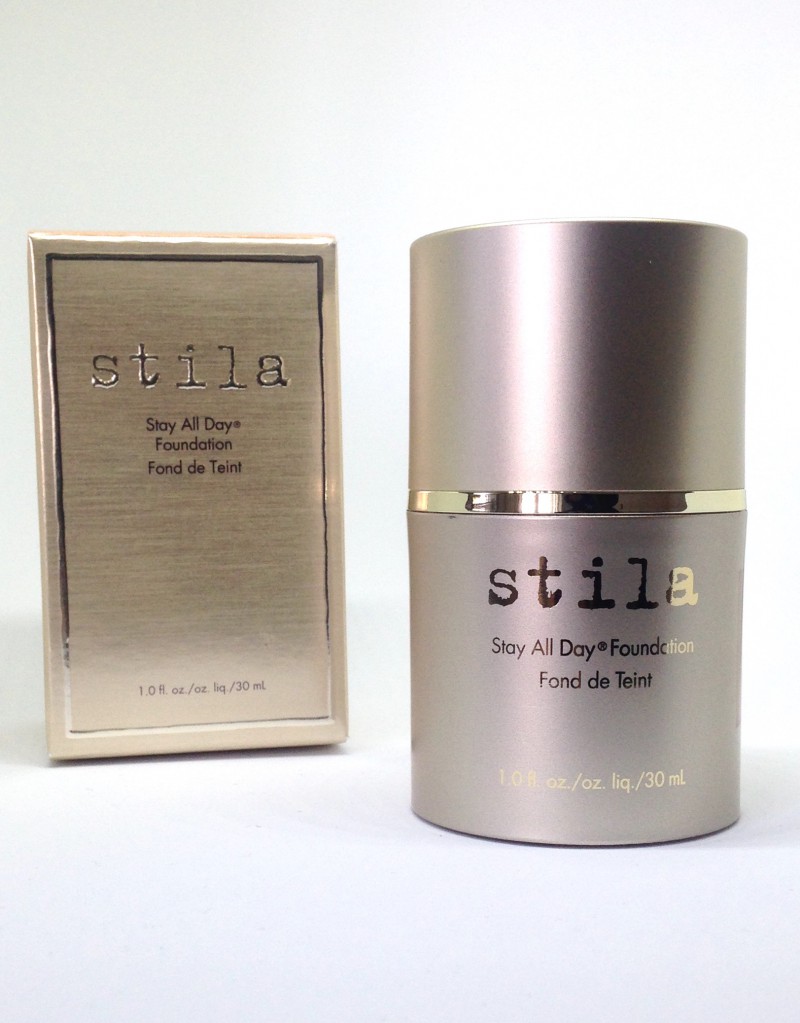 3. Stila "One Step Correct" Primer & Brightener – Shop HERE
When I was buying the Stila Foundation the girl on the counter suggested a try this too, one application and I was sold. I wear it under all my foundations or sometimes just on it's own – it is a real all rounder; it acts as a primer, brightener and evens the skin tone.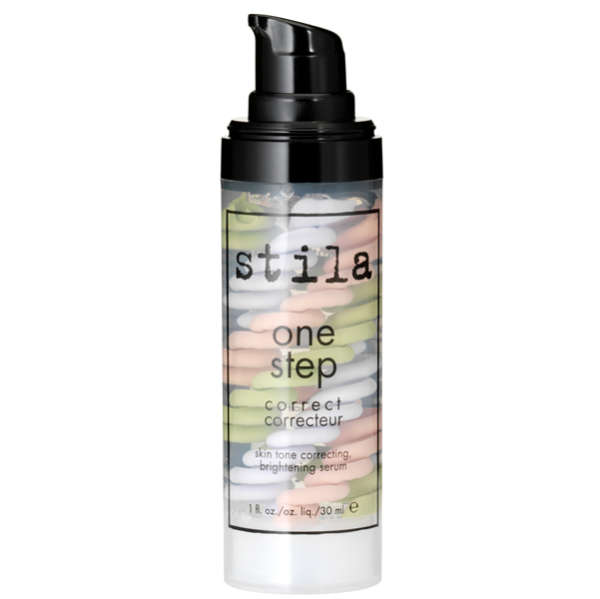 4. Armani Luminous Silk Foundation – Shop HERE 
This is a foundation that really lives up to the hype. I alternate between this and the Stila one I mentioned above. This is a much more lightweight, dewy foundation that gives a lighter coverage. I wear this more on a daily basis and it gives really natural, light and "glowy"  coverage. Occasionally I tend to mix a bit of this with my Stila foundation, if, for example, I want fuller coverage but not as much as the Stila on its own.. if that makes sense?!  I wear shade 6.0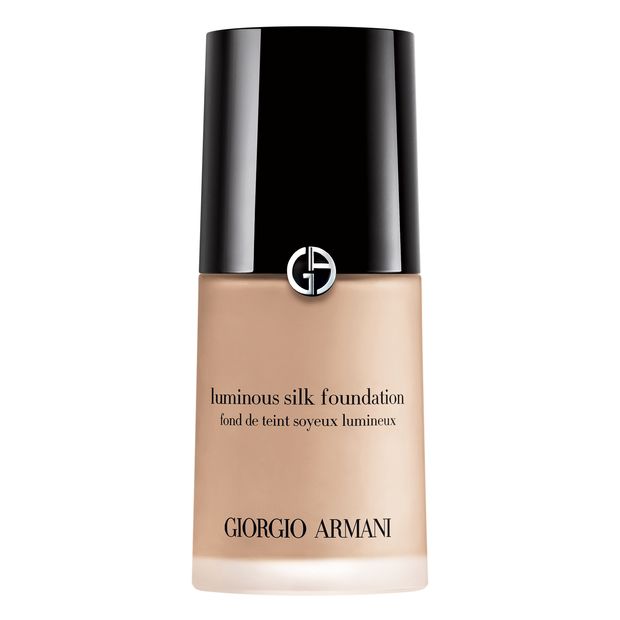 5. Brow Zings from Benefit – Shop HERE
My 'go to' product for my brows, easy to use, lasts so well plus ills in gaps so really well. I use shade Medium. I use a Benfit eyebrow brush for application.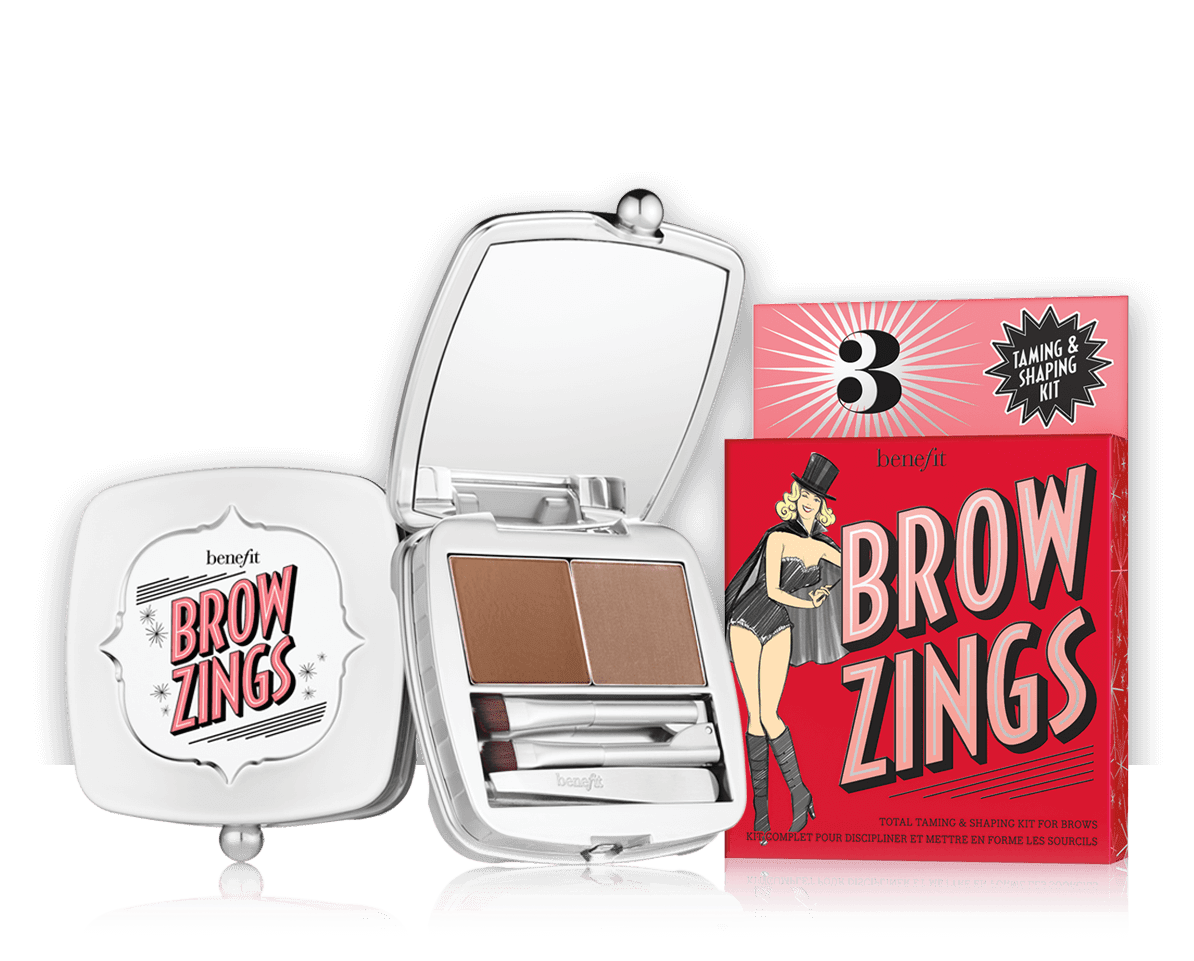 6. Iconic London Highlighter Drops – Shop HERE 
Let me start by saying, I am highlighter OBSESSED, I love a really nice glow look and love lots of highlighter on my cheekbones, brow bones, and tip of my nose. I am always trying out new highlighters, and this Iconic London one is the newest to my makeup bag family 🙂 A wee bit on the pricey side, BUT a little goes a long way so the bottle will last you ages. It gives a stunning glow – really pigmented, goes on so easy and lasts so well. i'm hooked! I often add a couple of drops to my foundation for an overall glow look – it works very well mixed with the Armani Luminous Silk (remember though a little goes a looong way). Other, less expensive highlighters that I love and often use are Topshop 'GLOW' highlighter in shade 'Gleam' (see here) and the 'SEVENTEEN' Instant Glow Shimmer Brick (available from Boots)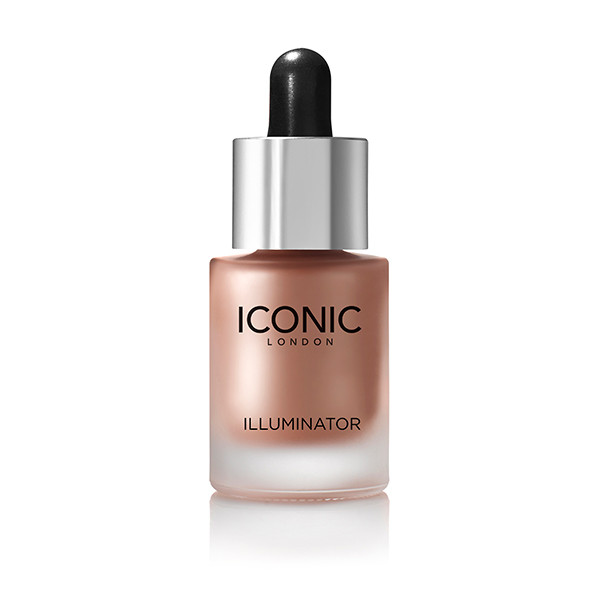 7. Laura Mercier Translucent Setting Powder – Shop HERE
A setting powder is so important for lasting coverage and for touch ups, especially around more oily parts. This Laura Mercier is fantastic. This was first recommend to me by a make up artist. It really sets your foundation and ensures long lasting flawless look. Another setting powder (and A MUCH cheaper one) I have tried lately is 'Banana Powder' from Penneys, it has become an overnight cult product for them and retails at only €4, so if you don't fancy investing in a more expensive setting powder right now, then I highly recombined trying the Banana Powder!
8. MAC Mineralize Skin Finish (Bronzer) – Shop HERE

My 'go to' bronzer, I wear in shade 'Give me Sun'. Comes in a fab compact and lasts ages.
9. Bourjois Volume Reveal Mascara – Shop HERE
I'm a mascara fanatic!!! I've tried countless mascaras over the years and have several favourites. My current favourite is this Volume Reveal from Bourjois, I love it. Creates goursgous full lashes with no clumping and no messiness or smudging under the eye. The wand is simple and easy to apply. Other favourites are 'They're Real' from Benefit (Shop HERE) and YSL'S Faux Cils Mascara. I love all these 3, but definitely using the Bourjois the most lately.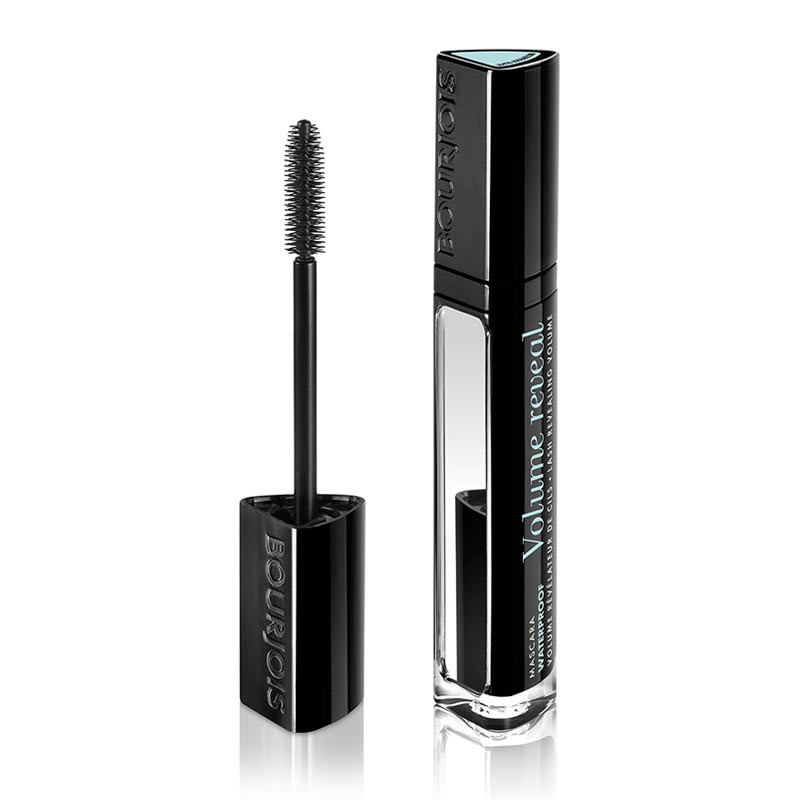 10. NARS Blush – Shop HERE 
Nothing like a bit of blush to make you look healthy and fresh looking. I love a nice pinky/ coral blush and my favourite is NARS blush in shade 'Orgasm' – I think its the perfect shade. It last wells and I love the compact – handy little mirror. If you are looking for a good dupe try the Bourjois Blush in  shade 33 – Lilas d'Or , it's really fab too and v similar to the NARS one, a lot cheaper though and as a results probably doesn't last as well but still very nice (see it here)
So there you have it ladies, I limited it to my top ten favourites right now 🙂 Let me know if there are any other beauty posts you would like me to do?? Perhaps one on a tan? Anyway, as always, I am open to all your suggestions.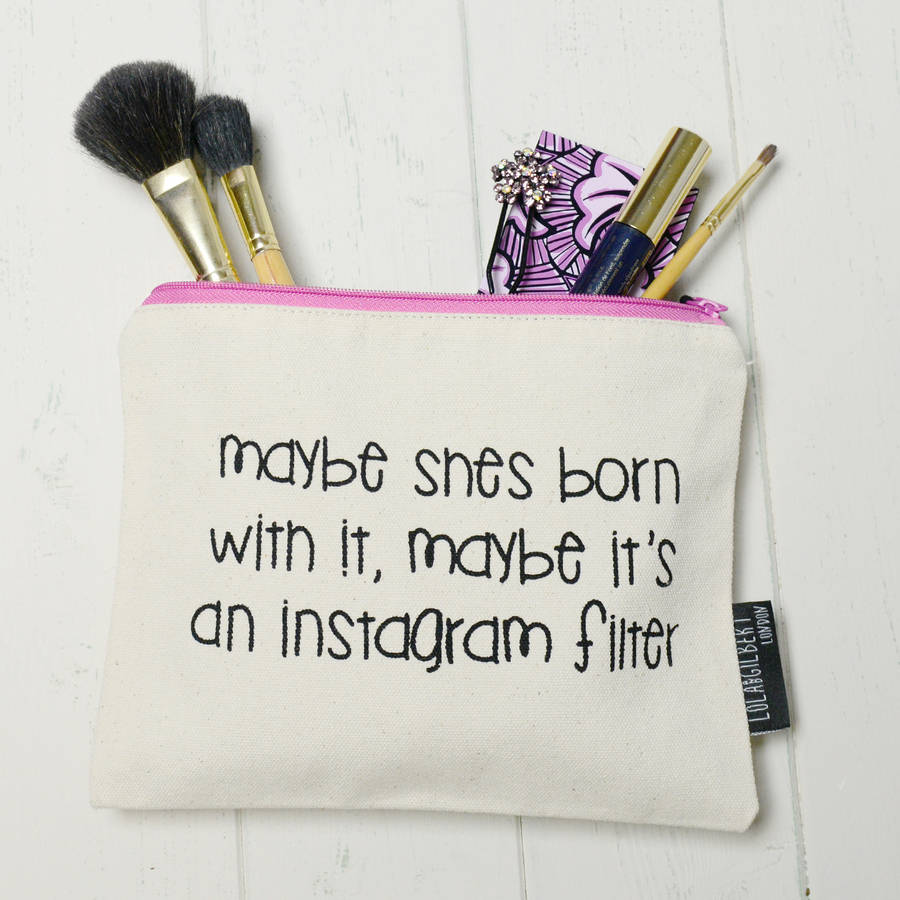 *Make up bag from Not on The Hightstreet*
Hope you enjoyed the post
Naomi xx