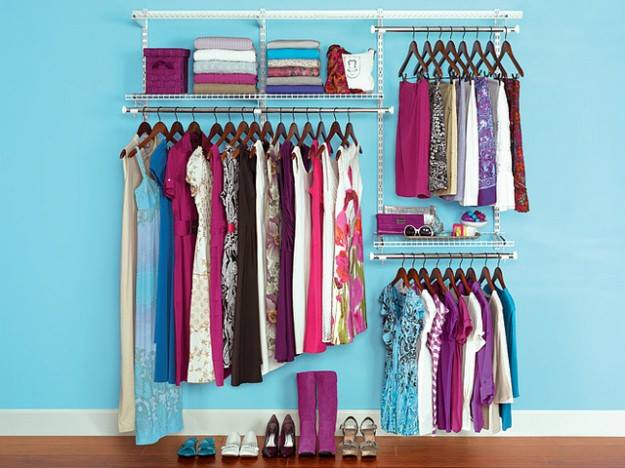 The Style Fairy Services – WARDROBE DETOX
Helping you to Create the Perfect Wardrobe 
On average we use 80% of our wardrobe 20% of the time. If you actually think about that fact it's quite frightening… what a waste of wardrobe space, and money!
Do you wish you had a sleek, de cluttered wardrobe full of pieces you can easily pull together into perfect stylish outfits? Then keep reading…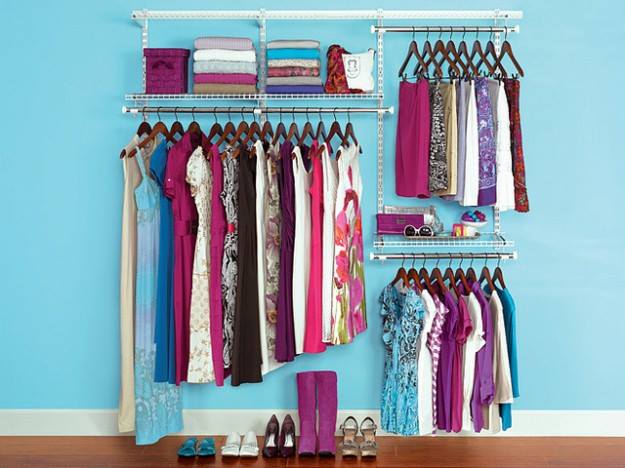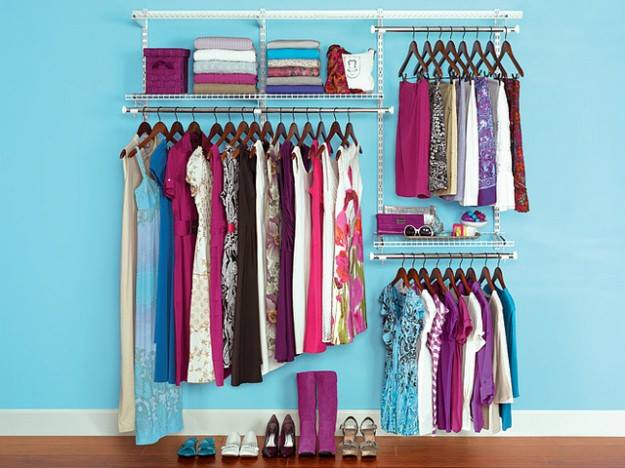 Do you ever think:
I have NOTHING to wear yet your closet is crammed to capacity?
Do you impulse buy and have lots of mismatched items in your wardrobe?
Do you ever feel you hate all your clothes?
Do you always seem to have loads of trousers or skirts and no tops to match them with?
Do you panic at the thoughts of a night out and run to shops to grab something new?
Do you struggle to put the right looks together?
Do you have summer clothes and winter clothes all jumbled together?
GOOD NEWS!!
We can help!!! With our Wardrobe Detox Service, we will come to your home, and together with you, go through every single item in your wardrobe. We will help you to create an organised, stylish, detoxed, efficient wardrobe.

What We Do
We will pull outfits together that you may not have previously thought of.
We will coordinate your wardrobe into efficient, accessible categories e.g work, day time casual, going out etc etc
We will style looks together for nights out.
We will go through items you are not wearing and a) show you ways to incorporate them into outfits or b) encourage you to send unworn items to your local charity shop, to make way for some new pieces.
We will show you how the addition of accessories can transform your looks.
We will re organise your accessories and shoes.
We will follow up with a list of key items you need to buy in order to complete your now perfect wardrobe.
The Results
This service teaches you how to look at your wardrobe in a new light. It shows you how to be smarter and more efficient when it comes to shopping.  And by the end of our session you will have a fresh, sleek, organised, stylish wardrobe, bursting with pre styled outfits ready to go!
The reality is we all have so much stuff in our wardrobe that we simply to do not wear. With a new set of stylish eyes we can rejuvenate and streamline your entire wardrobe.
In most cases there is no need to buy new pieces, quite often everything is there already and are just being overlooked by you. Other times, it just takes the simple addition of two or three key wardrobe staples (which we can help you with) to totally update and transform your wardrobe.
The Wardrobe Detox Service is the greatest investment you can ever make in you and your style. Forget going out and buying a whole new wardrobe, start with what you have and work from there.

Price
This service only costs €190 and takes three hours. It's a lot of fun too and we can guarantee you'll be thrilled with the results!
Get In Touch
For more information or to book this service email us on info@thestylefairy.ie, call us on 087 0606592 or visit http://thestylefairy.ie/wardrobe-detox/
Hopefully see you soon!
'Til next time
The Style Fairy xxx
www.thestylefairy.ie