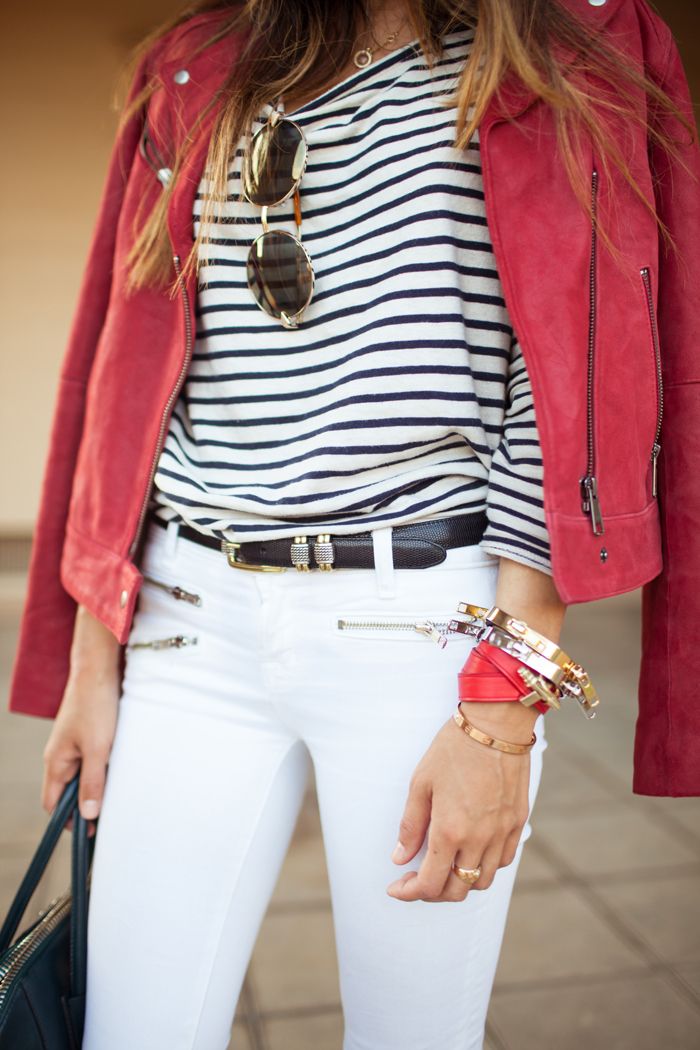 The Best White Jeans
White jeans are the ultimate wardrobe investment for the Spring/ Summer. They never date and are the perfect wardrobe staple for adding colours to your outfits over the warmer months!
Investing in the right pair and finding the right fit is vital when it comes to white jeans! White jeans can be very unflattering if the fit is wrong! But when you find that perfect pair, all the heartache will be worth it!
The 'Perfect" Jeans is a very subjective topic – each one of us will have the brand that suits us best, it's about trying on lots of brands, shapes and styles to find the perfect fit for you! Whether thats an expensive designer pair, or a high street pair is irrelevant – it's finding the right style for YOU that matters.


As a personal shopper I regularly get asked what brand of jeans I would recommend, so hence the inspiration for this blog post! I have included an overview of some of the most well known denim brands plus some personal highstreet favouites!
THE HEAVY HITTERS
When it comes to jeans there are a few key brands synonymous with quality and great fit, namely; J Brand, Dr Denim, Salsa Jeans and 7 For All Mankind. Of all the higher end brands available, these 4, in opinion, are the best!
1) 7 For All Man Kind
Renowned for quality and great fit, 7 For All Man Kind jeans are available on ASOS, BT2, Online (at 7's own website) and Harvey Nichols. There are so many cuts and styles available from skinny or straight leg to boot cut! View this pair here

2) J Brand Jeans
Loved by celebs, J Brand is one of most well known denim brands in the fashion industry. I love these mid rise skinnies from there, view them here. J Brand Jeans are available from BT2, ASOS, Harvey Nichols and House of Fraser.

Some J Brand styles are also available on ASOS:
3) Salsa Jeans
Salsa Jeans have been hailed as one of the best brands of jeans available.They offer such a wide variety of shapes and styes too that there is one to suit every shape. From the 'Push Up/ Wonder Bum" style (my fav) to the "Push In", the "Sculpture", the "Shaper", the "Curvey"… The list is endless! Once you find your style, you won't look back! These bum lifting pair are my personal fav, see them in more detail here. Salsa Jeans are available at their online store, or in BT2 and House of Fraser.

4) Dr Denim
Another very popular brand when it comes to jeans, Dr Denim jeans are available from ASOS,  Arnotts, Brown Thomas and House of Fraser, plus a few other boutiques around the country. This is my fav style from Dr Denim, see them in more detail here

HIGH STREET DARLINGS
You don't need to go designer to find the perfect fitting jeans, some of the high street stores offer fantastic jeans, with the best, from my experience being; River Island, Zara, ASOS and Topshop. Here are my top picks:

Want to come shopping with us?
Want us to help you find the perfect jeans for your shape? Then check out our personal shopping services, with prices starting at just €60 per hour! Read more here!
Or simply mail us at info@thestylefairy.ie for more information!
'Til next time
The Style Fairy xxx
http://www.thestylefairy.ie