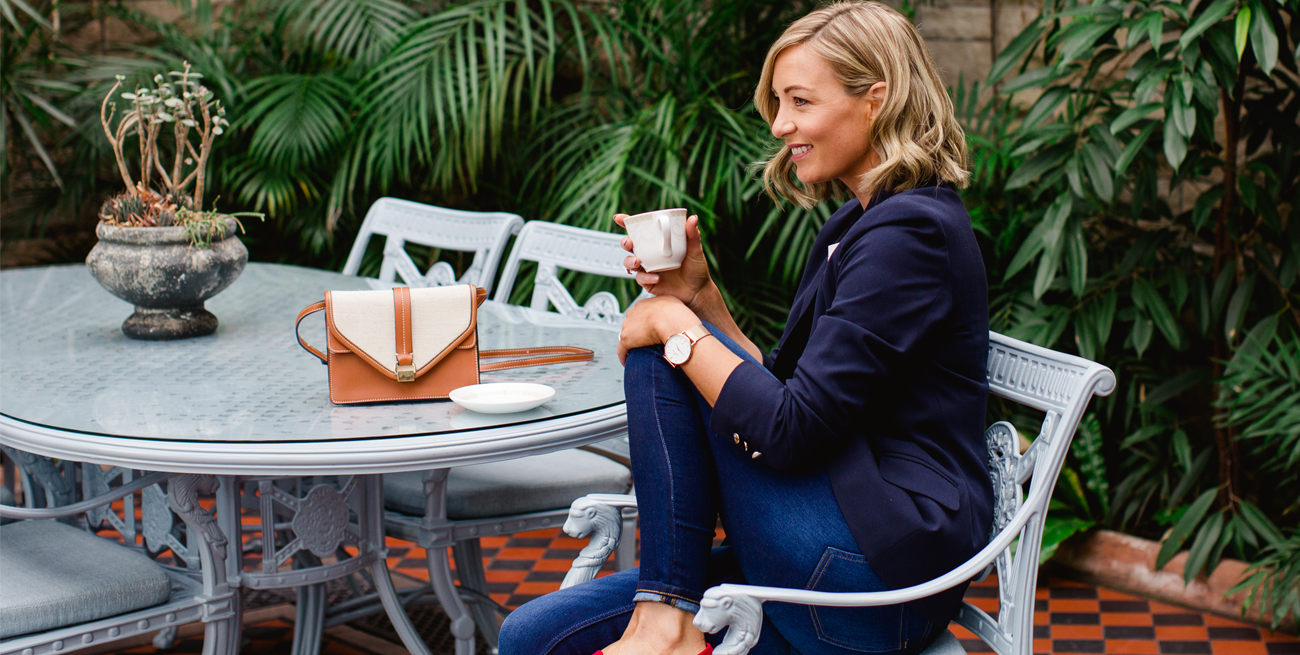 Tips For Taking Care Of YOU!
In a chaotic world, where our lives are non stop, what do you do to take care of yourself?
If I'm being honest, I come a long way down the line in my list of priorities (I imagine like most mums?!) but I have been making small and simple changes lately, or at least trying to, not always succeeding. One of my fav quotes and I have many!) is "Be kind to yourself, you are doing the best you can", we should all tell ourlsevs this.
With Mental Health Awareness week recently, it got me thinking, I thought it was a good time to open up the conversation about Self-Care and checking in with ourselves. We are no use to anyone else, if we don't care for ourselves, but quite often it is easier said than done.. It's like that saying.. "Sleep when the baby sleeps" … I could never quite manage that one! Could you?
Here are some small and easy steps we can all try to do, more often, to free up head space, to treat ourselves, to slow down our over active minds, and take stock, or just vent be aware of how we are feeling.
Unplug
We live in a social media driven world, it can be often easy to compare ourselves to others we see online, "how do they have such energy?" "why do they look so put together all the time?", "Am I failing?" The answer is NO, no ones real life happens on social media, only the tiny, shiny, filtered bits they want us to see. Do yourself a favour, switch off from social media more often. It can have massive benefits. Unfollow or 'mute' accounts that make you feel negative or in any way inferiors, whats the point? We should focus on following accounts that inspire us, whether that be fashion, beauty, interiors, food.
Read a book (or listen to an audio book)
It sounds like it should be so easy, but yet, when was the last time you read a book cover to cover? I for one couldn't tell you. I have started listening to audio books recently and find them great, it gets me off my phone (and work and social media) and makes me relax and focus. Here are our Autumn Book Club recommendations
Read a Magazine
I love nothing more than reading a magazine, cup of tea, and just indulge and yet, I had stopped buying magazines.. why? Probably because everything is just so accessible now on our phones and on Instagram. But for me, its a ritual, it's seeing the pages, touching them (sounds so weird doesn't it) but it has always been "my thing" since I started dating hubby, which is why I have got in the habit of trying to buy more magazines, give myself even 10 mins and sit down to read.
Take a walk
I could do with taking my own advice on this more often. I am not talking a big power walk (but if you feel up for that then go you!), I am talking about just a simple stroll, put your earphones in, listen to some tunes or a podcast and just stroll. If I have had a particularly stressful day, or my mind is racing, be it with the kids, work, or both. A walk always helps, even if I don't feel up for it, I ALWAYS feel better afterwards.
Put on a face mask
Seems so simple, but if we try to focus on enjoying our skincare a little more, making it into more of a ritual (I know, I hear you saying, but who has the time?), simple things like treating your skin to a good old fashioned face mask can be such a small, but simple indulgence.
Call your friend
We all text now, or WhatsApp. Make a decision that this week, you are going to put aside 15 minutes one evening to call your friend, or your sister, or your mum. Lift up the phone and call, just once in a while instead of texting, the real connection to someone is always better. Sometimes even just ranting to a friends can be enough to make you feel a little better
DeClutter
Your life, your wardrobe, your mind. It helps. A messy untidy wardrobe sends me do rally, it stresses me out, maybe it doesn't bother you, but I find if I declutter my wardrobe it makes 1) getting dressed easier as I can see everything and 2) makes me feel a bit organised (even if everything else besides my wardrobes feels a bit out of control at times!)
Be kind to yourself
I feel a bit hypocritical writing that, as often I am not kind to myself, Sunday night at 8pm I was telling me husband I was feeling "Guilty", I can't watch TV, I said, I need to be working, I should create more content, I should do a blog, I should do some research, he stopped me, and said Naomi, you have to SWITCH OFF, even sometimes. And I did, I got into my jammies and watched tv for the first time in ages (I tend to work at night when girls are gone to bed) Sometimes we need to stop, in order to start again, to feel fresh. Take a step back, take a minute, rest, and dare I say it, put your feet up when you get the chance!
Let's talk
So, what do you do to take care of yourself? Share your tips with me
And if you're not feeling ok, and if the clouds aren't lifting, that's ok too. I urge you, please talk to someone.
'Til next time
Naomi xx