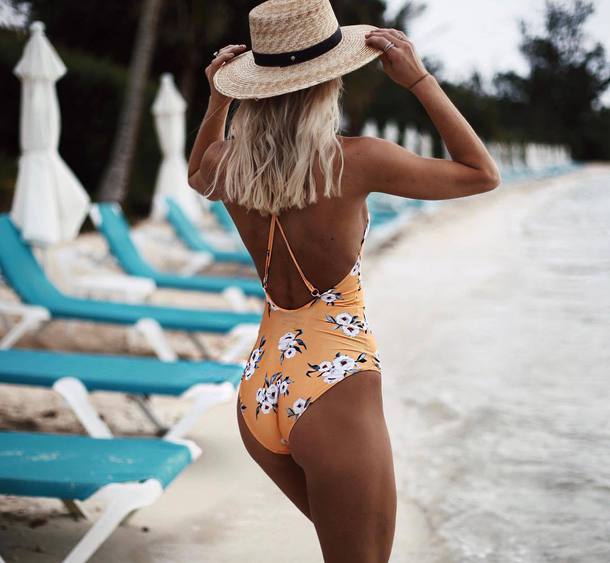 Swimwear Edit – Why it's all about the one piece!
Hey ladies
It's that time of year when everyone is in full holiday mode, maybe you were quick off the mark and sorted all your holiday clothes early in the seaosn, but if you're like me, you'll have left it last minute! I am heading off to Barcelona next week, just for 3 nights and I've been hunting down swimwear the past few days! (I know, last minute or what!!)
I have found some STUNNING one pieces, I'm definitely more a full swimsuit gal instead of a bikini gal, I just find them far more flattering!
What Did I Buy?
I picked myself up this polka dot beauty – The fit is gorgeous and I love the belt detail, really cinches in the waist!
I also picked up this tropical beauty , love the colours in this, it has a gorgeous criss cross back and even better… It's on sale!!!
Style this leaf print number with an oversized white linen beach shirt and a panama hat. Monki is a sustainable fashion brand to which we are loving at Style Fairy HQ.
For a beach holiday, this stunning gingham one piece is a no brainer, and at €19 what's not to love?
Check out all my other favourites below. Just click on the image to go to that link, or if you hover over the image it'll show you the price!
Hope you enjoy, happy shopping….. oh and Happy Holidays!
Naomi xx
The Style Fairy's Top Buys