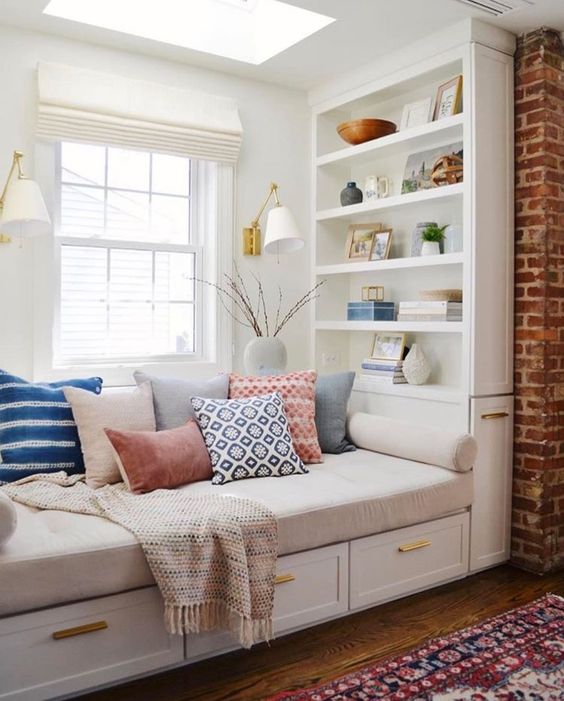 Style Fairy Interiors: Window Seats
I absolutely love window seats – I think they can add such beauty and character to a room. We are lucky enough to have a window seat in our kitchen – through a lot of persuasion my end, and even though I was told we didn't really have the space for it, I am so so glad we went for it. It is my favourite feature of our kitchen.
I am now looking at ideas for it, in terms of upholstery. I think it is a good idea to go for a solid colour base in a durable fabric and then you can bring in colour with scattered cushions, I like that you can update it easily and inexpensively too through cushions.
I think a window seat can work anywhere; in a large window on the stairs, a bay window, a bedroom, a nursery, a kitchen. I think, where possible, it is always a good ida to incorporate storage into the bottom. Here is some inspiration;