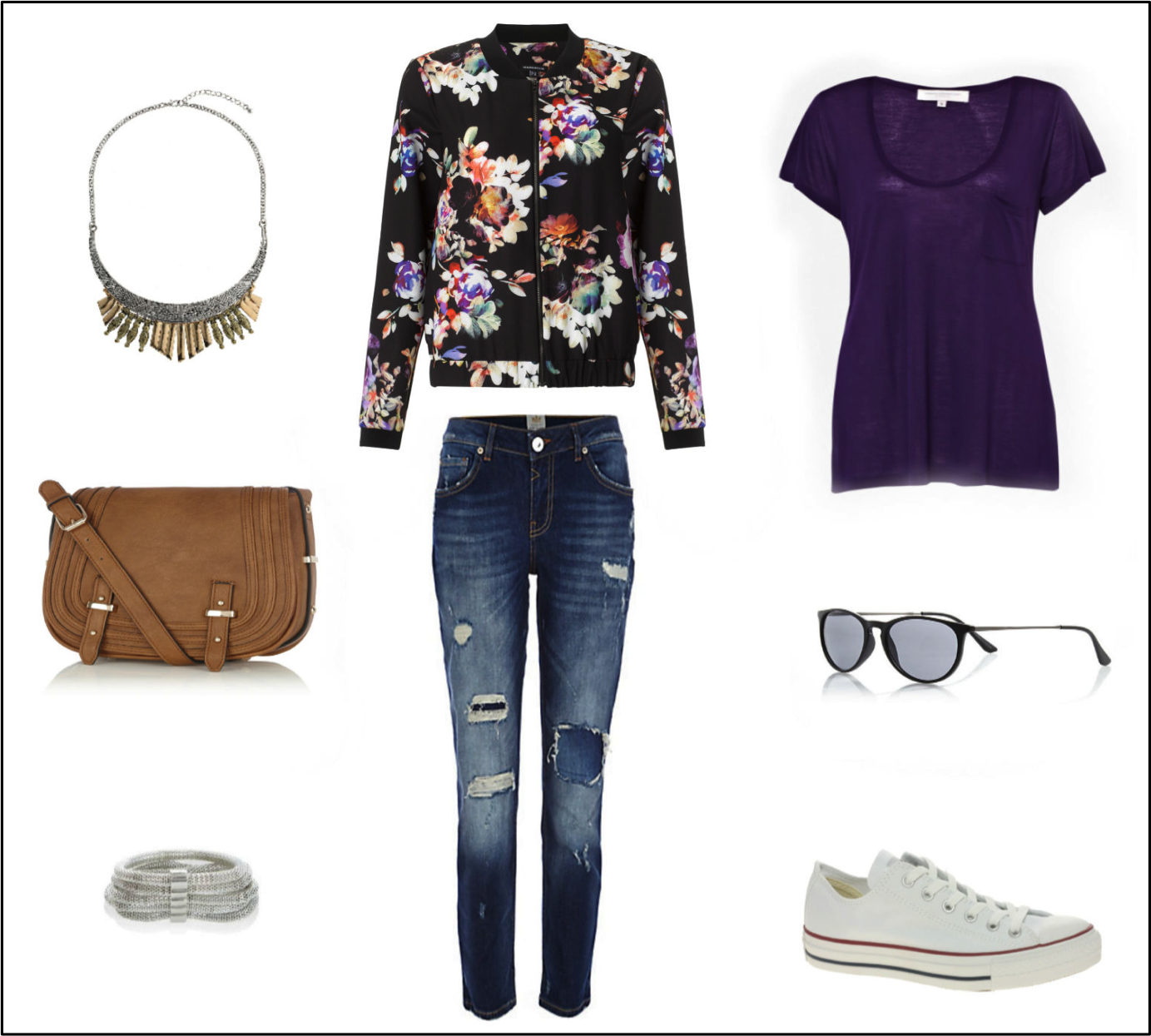 Star Buy: Floral Bomber Jacket
We are totally lusting after this floral printed bomber jacket from Warehouse (Check it out here).

It's the perfect jacket for this time of year! End of summer/ start of autumn is always a tricky time because we need to dress 'trans-seasonally' i.e. It's too warm to bring out the proper winter gear and yet too cold to be in our high summer gear. So, as I keep harping on about both on the blog and with all my clients, the key is smart layering. And lightweight jackets (blazers, denim jackets, macs & trench coats) are a necessity!
This bomber jacket from Warehouse is €63 and it's such a smart buy as it could be worn so many ways, plus the print and colour are just fab! The black base colour makes it perfect for Autumn yet you still get the vibrancy and colour from the floral print! (Can you tell we're in love?)
How to Wear
This jacket could be worn with so many looks and in so many different ways, plus it could be easily dressed up or down. For a casual look it looks great worn with skinny jeans or ripped boyfriend jeans, a bright tee underneath and finished off with converse or loafers.  For a dressier look, pair it with black high waisted trousers, heels and a simple top. It would also work great worn over dresses or teamed with skirts.
1 Jacket….. 3 Looks
Check out our 3 outfit ideas based on this fab star buy!!
LOOK 1 – Casual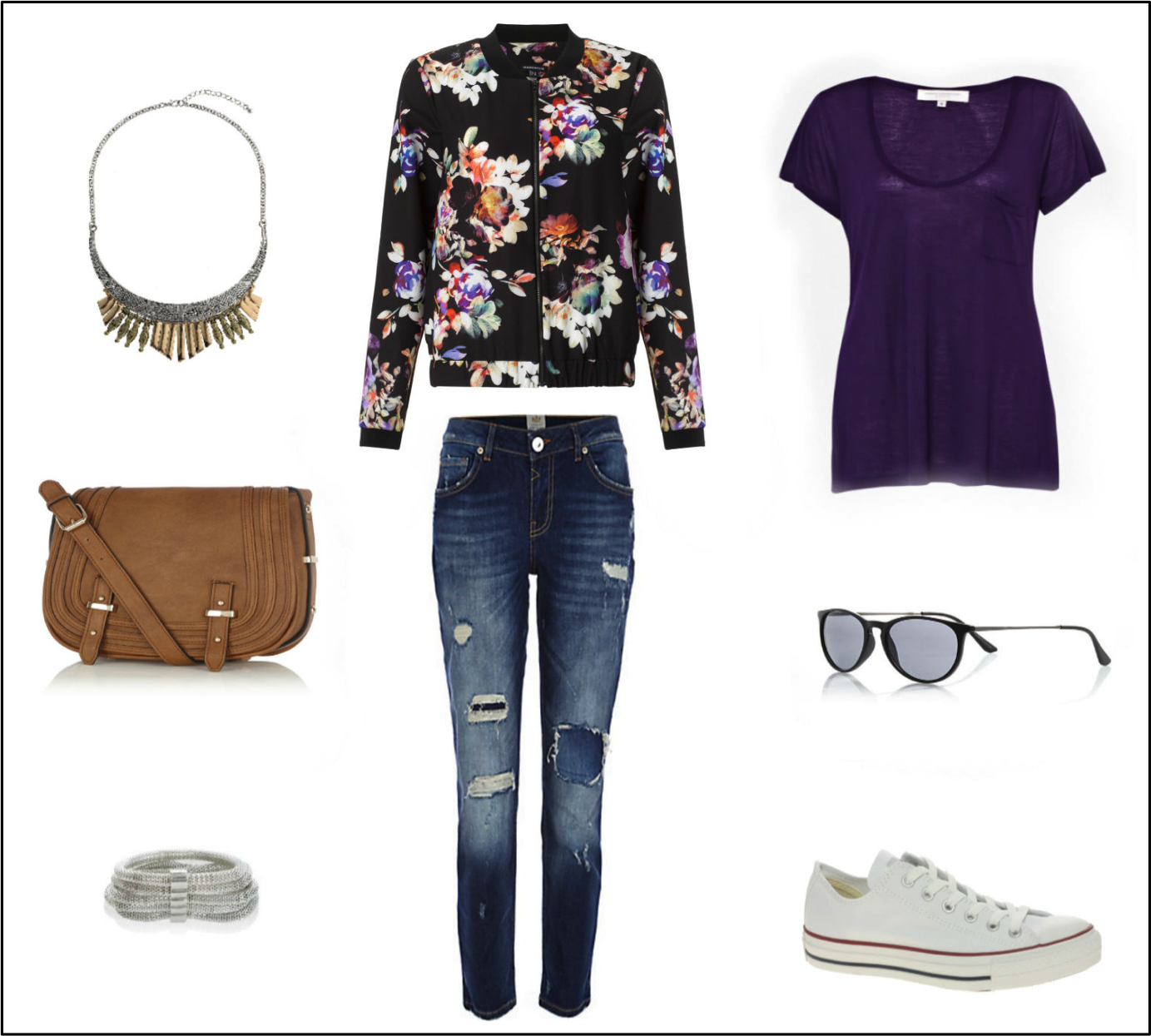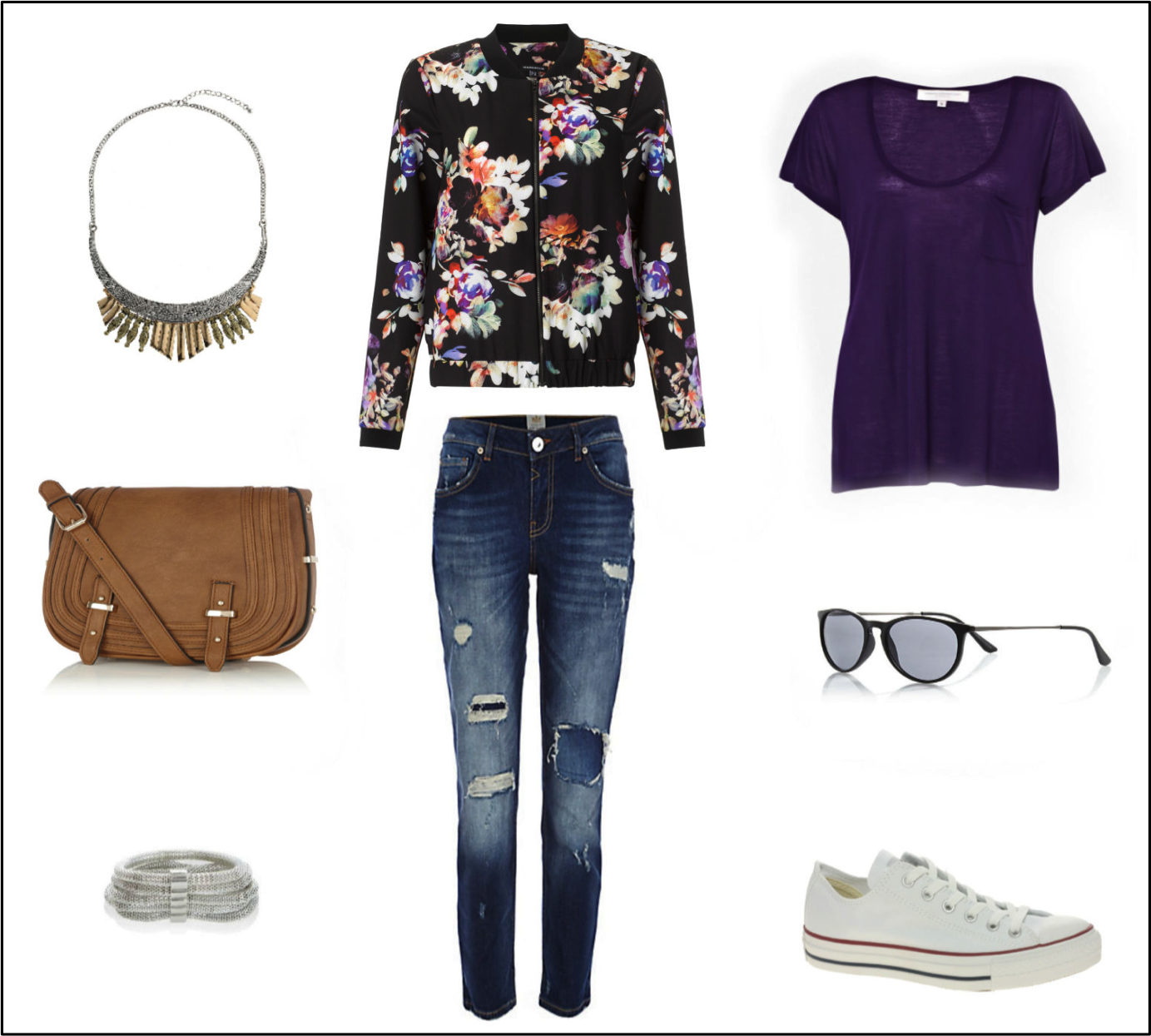 LOOK 2 – Weekend
LOOK 3 – Going Out
Outfit Details
LOOK 1
Jacket: Warehouse, €63
Jeans: River Island, €50
Top: French Connection, €26
Converse: ASOS, €64.29
Sunnies: River Island, €13
Satchel: Warehouse, €42
Necklace: Topshop, €20 (approx.)
Bracelets: New Look, €7.99
LOOK 2
Jacket: Warehouse, €63
Leather skirt: River Island, €80
Top: Topshop, €35 (approx.)
Boots:ASOS (Dune), €164
Bag: River Island, €60
Necklace: New Look, €11.99
Bangles: New Look, €7.99
LOOK 3
Jacket: Warehouse, €63
Trousers:River Island, €33
Top: French Connection, €35
Heels: Zara, €59.95
Clutch Bag: New Look, €14.99
Necklace:Oasis, €22
Bangles: New Look, €7.99
Want to come shopping with us?
Stuck in a style rut? Need a wardrobe update for Autumn? let us help!! 


We offer a wide range of personal shopping and styling services, with prices starting at only €50!! Whether you want to try our Face-to- Face Personal Shopping (read more about it here) or if you are stuck for time then try our unique Virtual Personal Shopping Service, starting at only €50 (Read more here)
For more information or to make an appointment email us on info@thestylefairy.ie
'Til next time
The Style Fairy xx
http://www.thestylefairy.ie