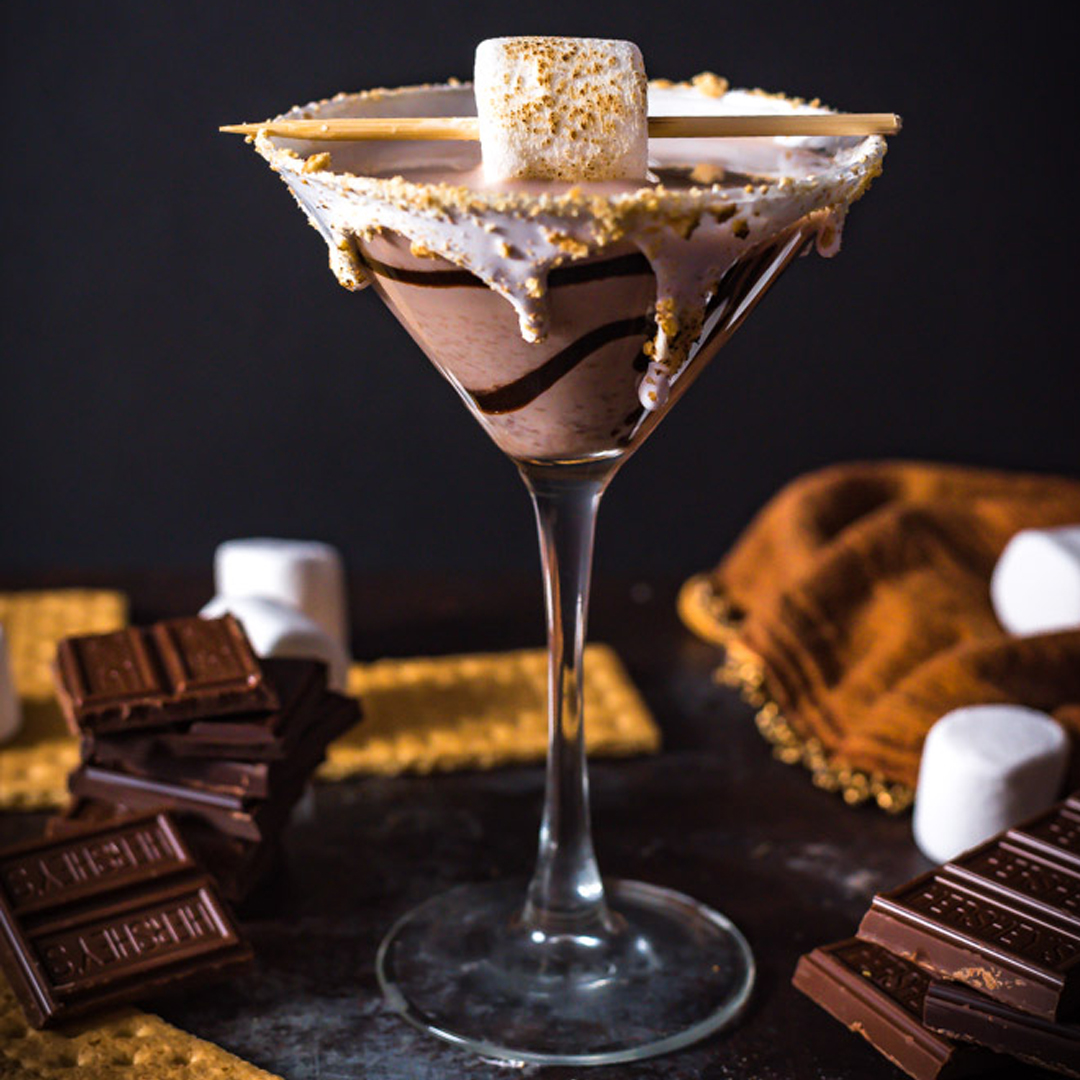 Recipe: Toasted Marshmallow Martinis
Ingredients
1/4 cup marshmallow fluff
2 crushed graham crackers (an American cracker but you could swap these out for cinnamon or Digestive biscuits)
1 ½ ounces marshmallow vodka
1 ounce Irish cream
1 ounce heavy cream (or half-and-half)
1 ounce chocolate syrup, plus more to drizzle in the glass
½ ounce Drambuie
Toasted jumbo marshmallows
Prepare Your Glass
Spoon the marshmallow fluff onto a small plate, just wider than the rim of the martini glass. If necessary, add a teaspoon of water and mix in to thin slightly. Allow the fluff to settle and smooth before continuing.
Crush up graham crackers and place them on another plate next to the marshmallow fluff.
Dip the rim of your martini glass in the fluff and turn to coat. Then do the same with the graham cracker crumbs.
Prepare Your Garnish
Stick a skewer through a marshmallow and toast the marshmallow using a grill or kitchen torch. Set aside.
Make The Drink
Add the marshmallow vodka, Irish cream,  heavy cream, chocolate syrup, and Drambuie to a cocktail shaker with ice and shake well.
Drizzle chocolate syrup lightly into the martini glass to create swirls on the glass.
Strain the cocktail into your prepared martini glass and add your marshmallow garnish.
Serve immediately. 
Enjoy everyone!
Laura x
Please drink responsibily. For the facts, visit drinkaware.ie.