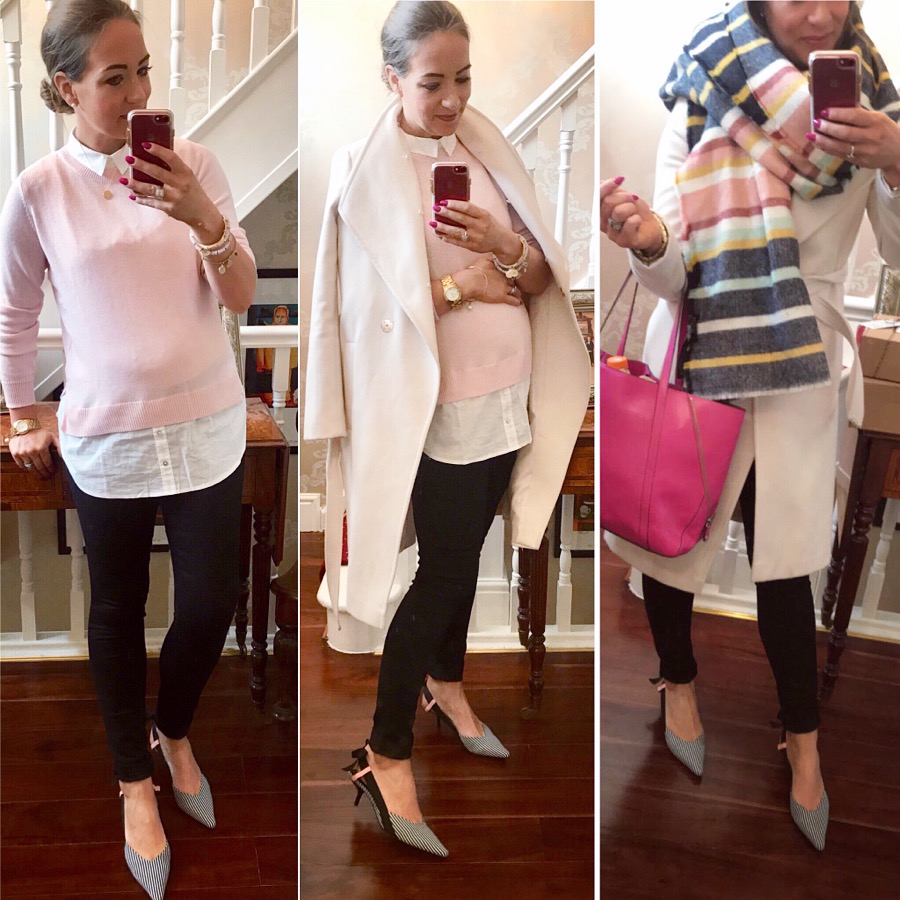 Pregnancy Diaries: The Half Way Mark
Hey ladies
So I have officially hit the half way mark, well this week sees me reaching 21 weeks. I feel should be zooming about the place with lots of energy  this trimester but I have to admit the past week or so I have been struggling; I feel really really exhausted, all the time. I have a lot of aches and pains too, my back in particular is always aching. I wake up fine but by lunch time my back is very sore.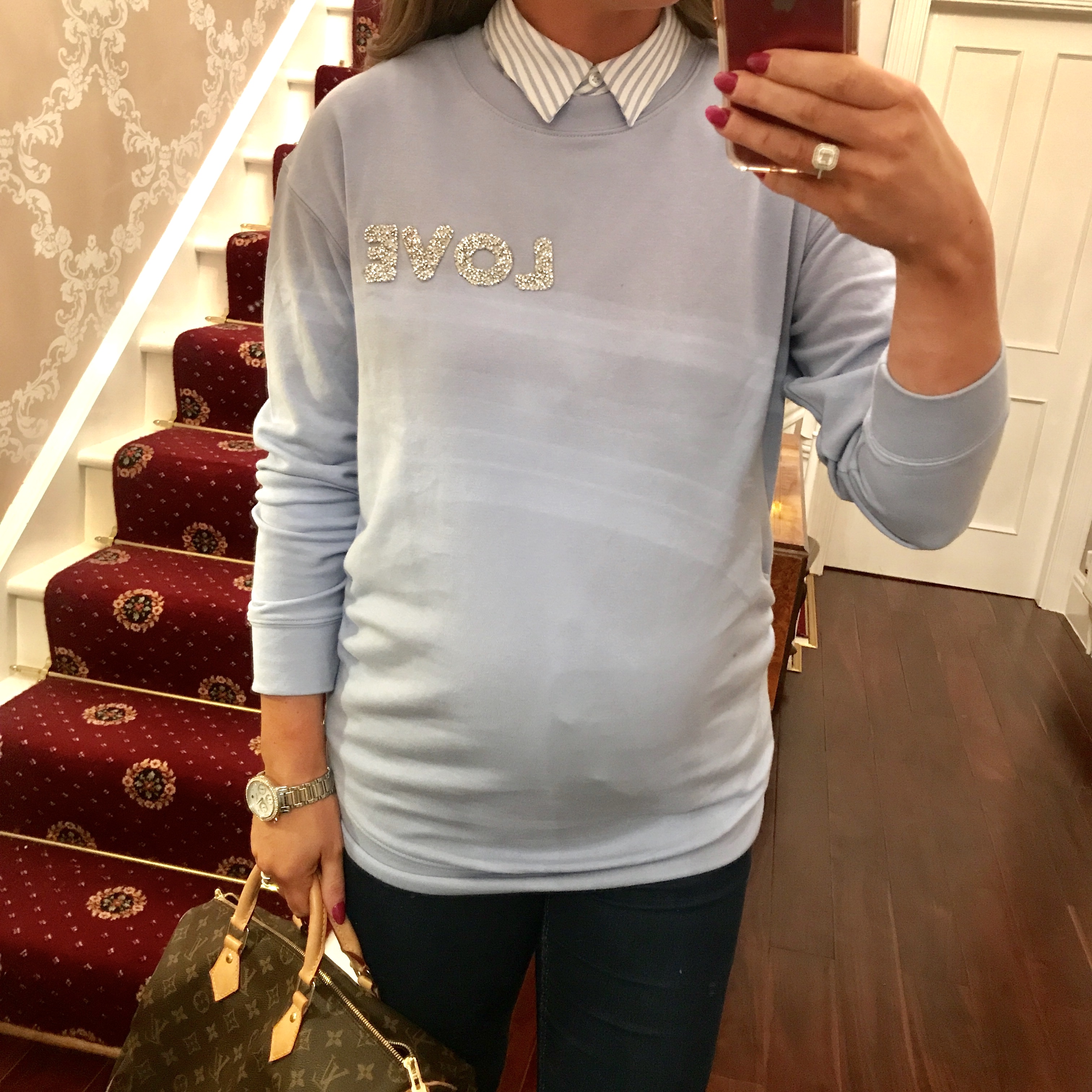 Let's talk health
Last week I had less movement than normal and as I said I just didn't feel 'right', after a few days of worry I rang Holles Street and they told me to come in immediately, I spent about 4 or 5 hours in the triage area but they listened to baby's heart beat and scanned me and all was well, it was great peace of mind. My advise to anyone is trust your instinct, if you feel off or movement seems different GO IN. I felt 'silly' and like a was wasting their valuable time but you know what, in hindsight, I should have called them sooner.
This week feels totally different, so much movement, all the time. I LOVE the feeling of my little baba moving. We had our big 20 week scan this week and it went so well, it's such a great milestone and we are so so happy and relieved all seems to be well with baby. As for my type one diabetes, I am not having a good week, or maybe two weeks, my blood sugars levels are constantly changing, and so my dosage has to be changed all the time. The nurses in Holles Street are such a great help but it hasn't been a great couple of weeks from that perspective. That's just type one diabetes and pregnancy unfortunately, different growth levels with baba, different hormones levels and so on, all will interact with my insulin absorption and blood sugar levels.
This is the face of our joy when we got out from the scan being told everything looks healthy and well….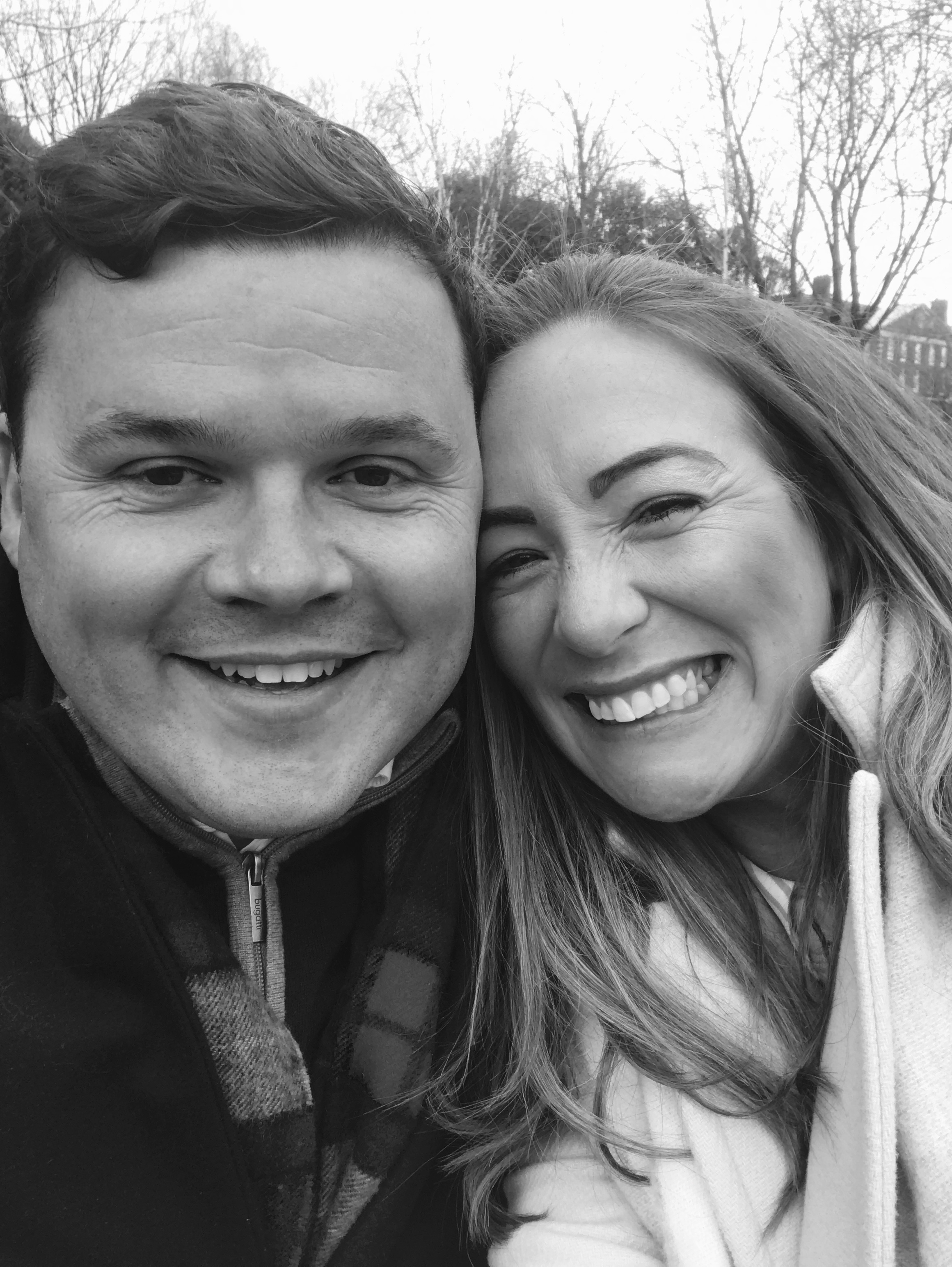 Let's talk work 
Everyone tells me I should be resting more, but as you mammies know, that is close to impossible with a toddler! I am a stay at home mum half of my time and the other half I run The Style Fairy, and I suppose a hell of a lot more goes on behind the scenes with The Style Fairy than you might imagine; even small things such as getting back to peoples messages, emails and comments can take so so SO long each day – Often hours! In the background I am also working on brand collaborations, pitches and proposals for potential brands,  agent meetings, brand meetings, general admin and then off course the actual content creation for the blog and all the social media pages, it's never ending!  And truthfully?….Most of the time I feel I am not succeeding at either…..The Style Fairy or being a mammy!! But I think that's the age old battle all working mammies feel, and I am lucky I get to spend as much time as I do with Annabelle Ivy.
As most of you will know we are also moving house and in the process of COMPLETELY doing up the house we are moving in to, we hope to be in by April… seems impossible but we have some really great people helping us. We didn't at the beginning and it slowed things down and brought major stress on the whole project but anyway, I'll come back to that.
Anabelle Ivy was born at 36 weeks and it is likely I will have a similar situation with this baba so hence the rush to get in and get somewhat settled, especially for Anabelle, I would love for her to have some time in her new home before the new arrival turns her whole world upside down!!
Building a house or totally renovating a house takes so much time – It totally sucks you in. To give you an idea, the house we are moving into was gutted – I mean totally totally gutted, we were essentially left with the shell, so we have all the external building work done, the windows in, re wired, re plumbed etc and now we are starting on interiors! Oh the kitchen is in, so thats a big step. I will be doing  blog on this journey in the brand spanking new INTERIORS section of The Style Fairy so keep your eyes peeled for that if interiors is your thing!
Let's talk Faaaasssssshion 
Enough moaning Naomi, get to the good stuff I hear you say 😉  Maternity fashion, so what have I bought, what am I looking at and where is the best place for maternity style?
First things first, I know, everyone wants to talk about jeans, jeans, jeans…. In fact, it's such a hot topic I am doing a separate blog post all about maternity jeans, at the moment I am wearing a few brands so I can give my take on them all; POCOS, Penneys, ASOS, New Look, and a pair from iClothing just arrived in while I am working on this blog post. I will deffo try get around to that blog post this week.
The best place to see all latest fashion buys or bits and pieces I may get sent from brands is my Snapchat, my username is: thestylefairy. I am not on it constantly, I am not one of those people who feels the need to document EVERY element of my day (yawn), but I share bits and pieces of everything from my outfits, shopping, hauls, home, interiors, Anabelle Ivy, pregnancy, beauty products, that kind of thing!
I have bought a mix of maternity clothes and non maternity, when it comes to non maternity, I just keep an eye out for styles I know will work with a growing bump and go up a size (or two or three).
Here are a few pieces I have bought recently or that I am loving….
H&M
H&M have a really great maternity range, at good prices. I'll reserve comment on the jeans for now, but they are great for jumpers, basics (t-shirts, tops and vests) and also some lovey dresses, jackets and knitwear. See the full range here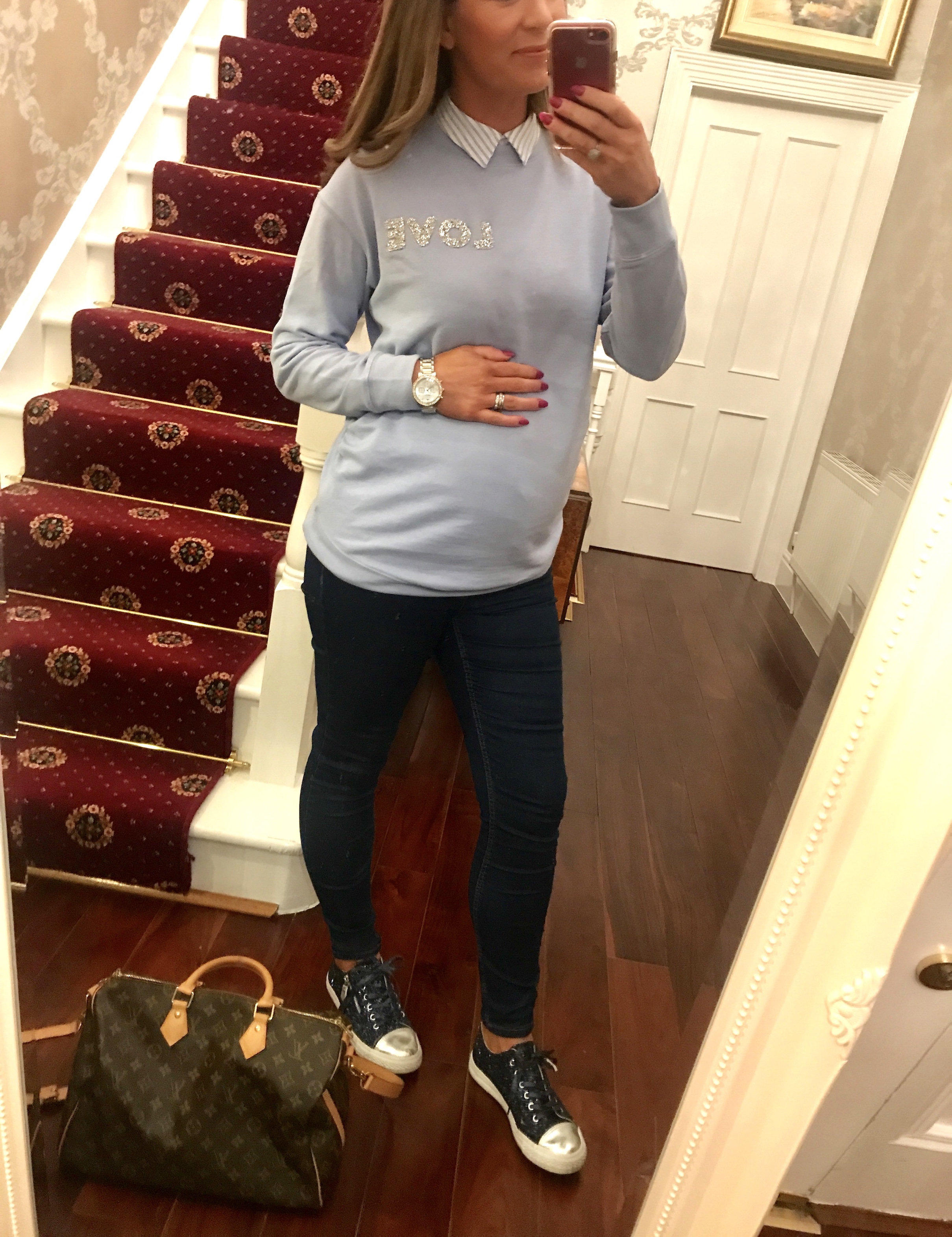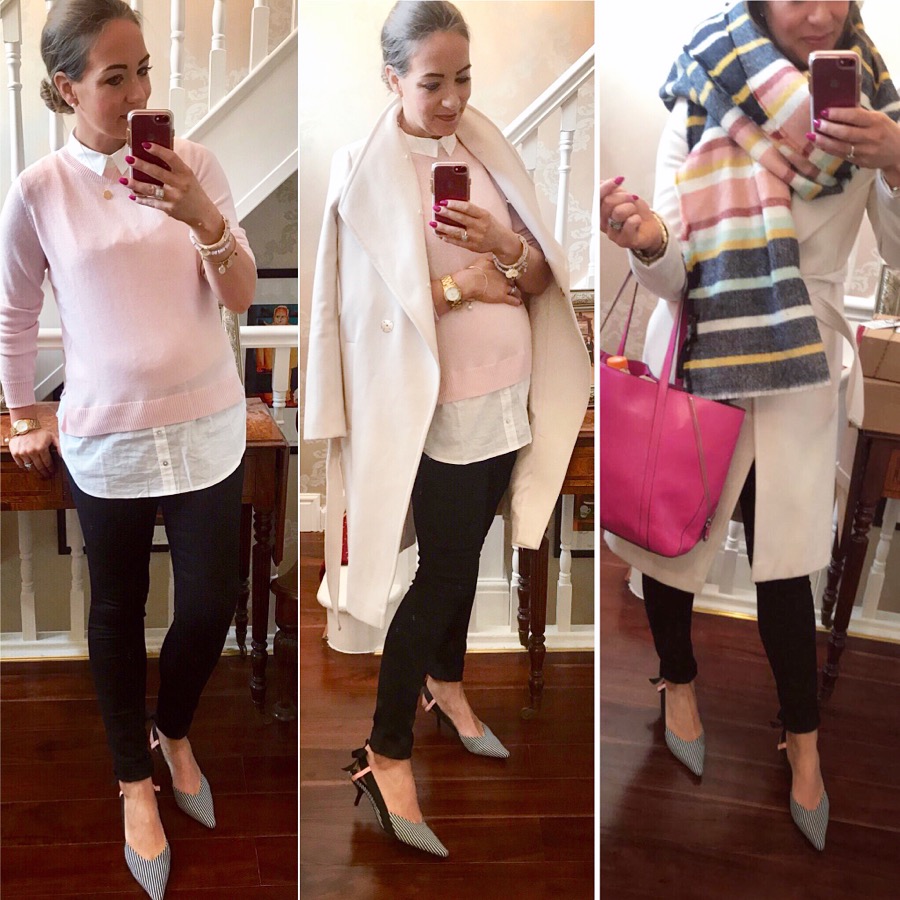 PENNEYS
Penneys have also now launched a maternity collection, I have the jeans (again I'll chat about those again in the jeans blog). From their maternity range I also picked up a long sleeved striped top, perfect for under blazers. I also bought a long line mustard blazer (from their normal range) to go with this. I'll share a picture when I wear that outfit.
In general Penneys is great for picking up bits and pieces throughout pregnancy without spending a fortune. In particular keep an eye out for oversized knit wear and cardigans, jackets and blazers, shirts and blouses (just buy a few sizes up); shirts are great, I especially loved them in the later stages of pregnancy the last time, worn with a vest or t shirt and leggings.  You know yourself, but it's handy to pick up basics there too like vests etc, although as bump starts to get bigger I prefer maternity vests as they are longer and cover bump properly.
RIVER ISLAND 
RI don't do maternity, but I have picked up some bits recently that I wanted to share. Blazers are a great way to dress up a simple jeans and t-shirt look and you know blazers are a big wardrobe staple for me, they are ideal in pregnancy too, just buy a size up, and wear with your maternity jeans. I got this first one, (I got the size 12) but River Island have a really great selection of blazers in at the moment: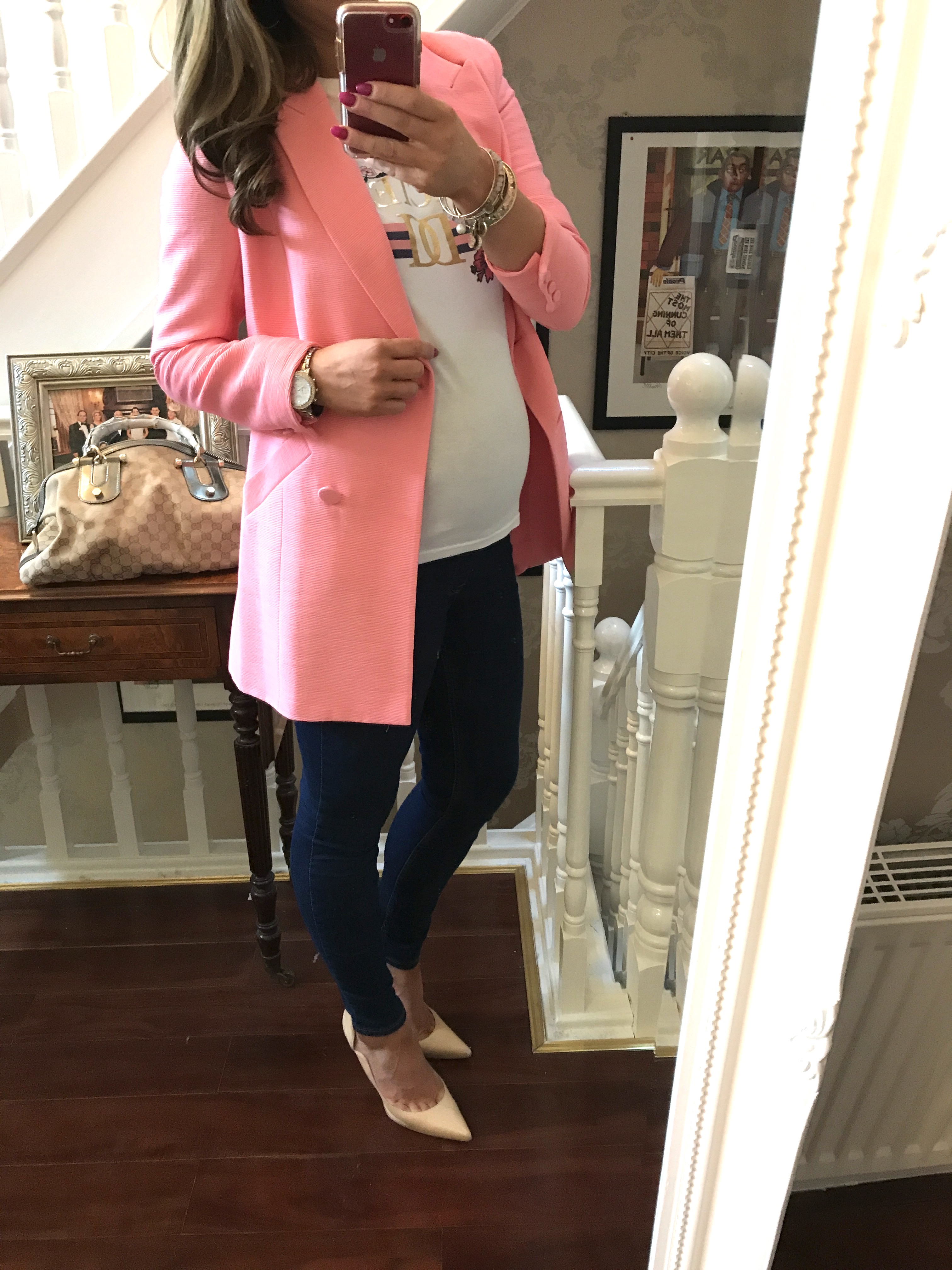 ASOS
I LOVE love love ASOS, pregnant or not pregnant. But as it happens they have one of the absolute best maternity wear collections. I often recommend ASOS for maternity occasion wear, some really fab, on trend pieces. They also stock a range of maternity brands so it makes life easier when it is all on the one website.
Here are some top picks from their maternity occasion wear range:
Don't get me wrong, I am also a big fan of wearing 'normal' clothes where possible, I don't believe you always have to choose from the maternity ranges. Keep an eye for dresses that are stretchy or have the right cut and shape that will accommodate the bump – Wrap dresses for example are great!
For example just bought this dress, it's not maternity so I went up a size and it sits lovely on bump
I also bought this, again, not maternity but plenty of room for bump. Love this dress. Also blazer style dresses are great as by their nature they are smock style so work great for maternity wear.
Lastly, I also bought this oversized tunic top, it's so comfy and perfect over bump, add a belt above bump if yo want t define your curves a little! And it's on sale!!!! I can't wait to style this up!
Another tunic style top, also on sale
Topshop
Topshop also do a great maternity range, on the pricier she but some fab pieces. Great for knitwear, pyjamas, and day dresses. Spotted this dress this week and it's really nice.
iClothing
iClothing have a maternity range, although it is a little small at the moment, hopefully they expand….pardon the pun 😉  See their full maternity range here.
I have these leather look trousers, lovely stretchy fabric, I haven't worn them yet but can't wait, I would style with them a chunky polo neck jumper or wear with one of those tunics from ASOS I showed above.
iClothing also have some fab wrap dresses, non maternity but would still work very well over bump.
Elora Maternity
Elora Maternity is an Irish owned online maternity boutique. I wore lots from them in my last pregnancy and plan to again this time. Visit their site here.  They stock beautiful maternity jammies , as well as some gorgeous occasion wear dresses, plus some nice day to day tops. Here are some pieces that caught my eye, although the owner of Elora Maternity has been in touch with me and said they are expecting a lot of new stock over the coming weeks.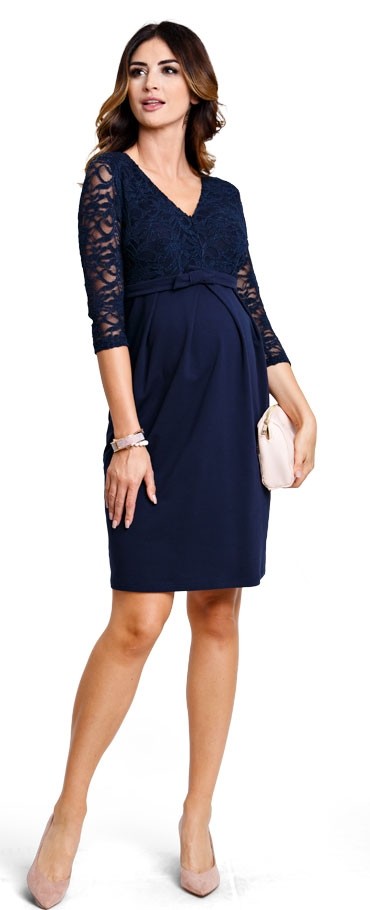 Zara
Zara obviously doesn't do maternity wear but I love them for  blouses, tunics, blazers and basic vests.
Isabella Oliver 
This is one of my favourite maternity brands but be warned it doesn't come cheap. But the quality is second to known. I invested in a white shirt from them in my last pregnancy and it is still perfect:
It also comes in a red stripe and a blue stripe – so fab! If you do invest it will be worthwhile
If you have an office job there are some really stunning work wear pieces,all very high quality. Plus they do some stunning dresses too.
Ok I think that's more than enough fashion for this time.
'Til next time
Naomi xx (and bump)