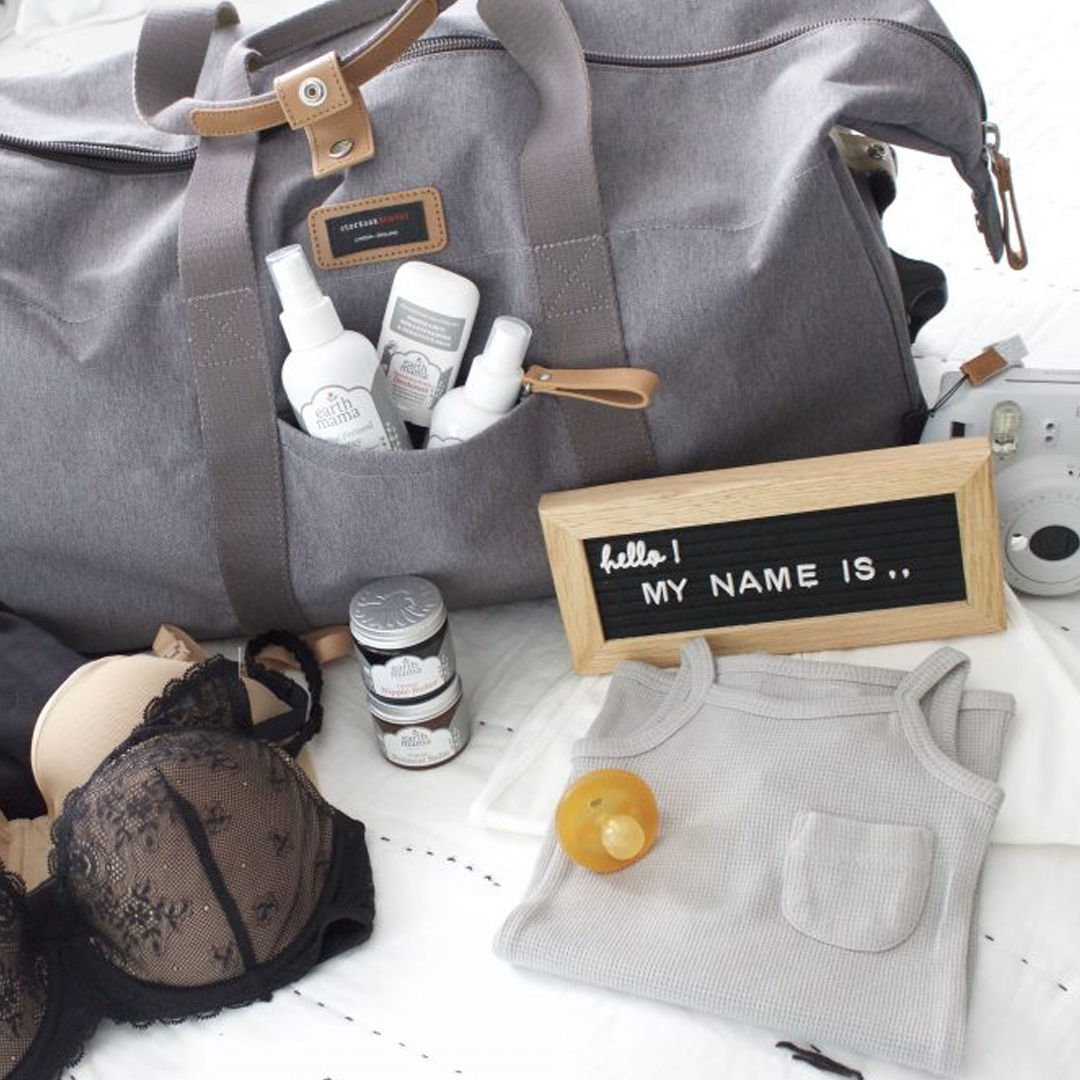 Pregnancy Diaries: Packing Your Hospital Bag
Ok straight down to business, this is one we all need, even if you've packed your bag already, even if you've done it all before, it is nice to have a checklist to work off. With Anabelle Ivy would you believe I wrote and published a blog post on packing your bag THE DAY BEFORE she was born but in reality I had never actually finished my own bag!!! I was 36 weeks, let that be a lesson. I am more prepared this time, as I have mentioned a gazillion times before, due to health issues baby could come any time from now (I am 35 weeks now) but the hope and dream goal for me is to get to 37.5 weeks if possible.
I will be having a c-section birth because of health complications and as a result it is likely I will be in hospital 4/5 nights so keep that in mind with my hospital bag, you may think I have a lot of stuff (which I do) but from the last time, and being kept in so long, I did need a fair bit. Actually I still could do with more baby gros –  can never have enough baby gros!! Some of you may only be in 2/3 nights, all depends. I like to be prepared though.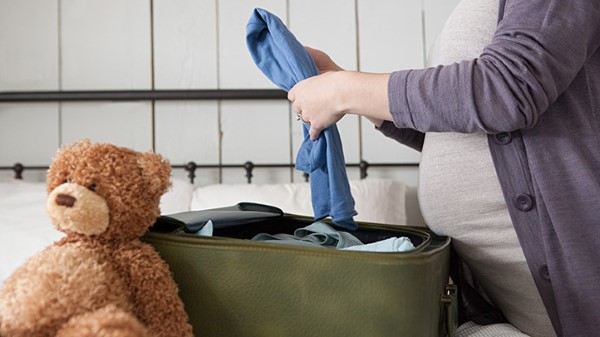 I have two separate bags – This is important I think, it's easier to segregate your bits and baby's bits. They don't have to be big bags, but spread across two makes life easier. For my bag, I am using a large weekend/ holdall type bag, it is a cloth bag (I can fit more in that way) I bought mine in Mothercare when I was pregnant with Anabelle Ivy and it's ideal.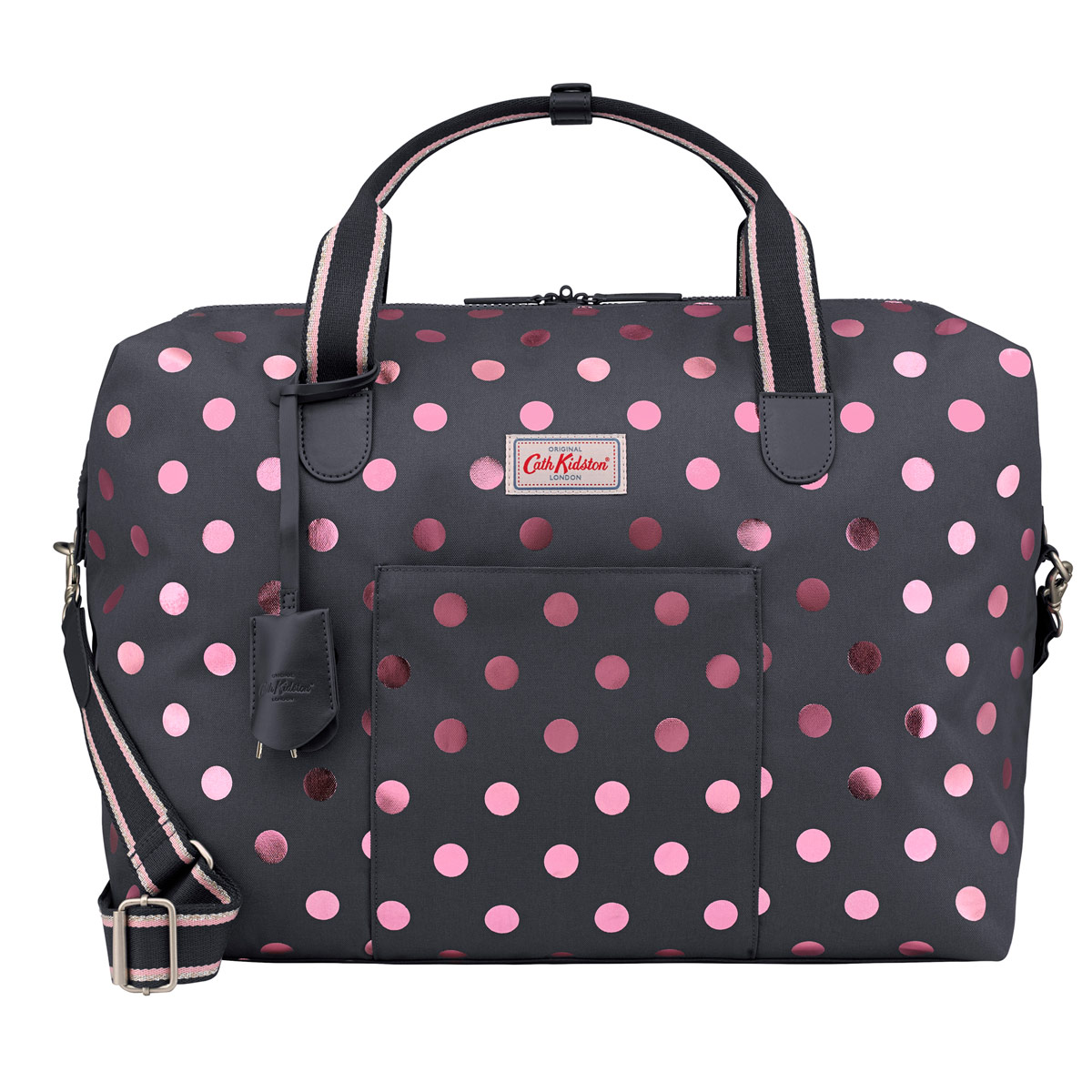 You will pick up a good size weekend bag in Dunnes, Penneys, Heatons, ASOS or lots of the high street shops like River Island have gorgeous luggage collections now. Cath Kidson also have some cute options like this one above.
What I've Packed in My Bag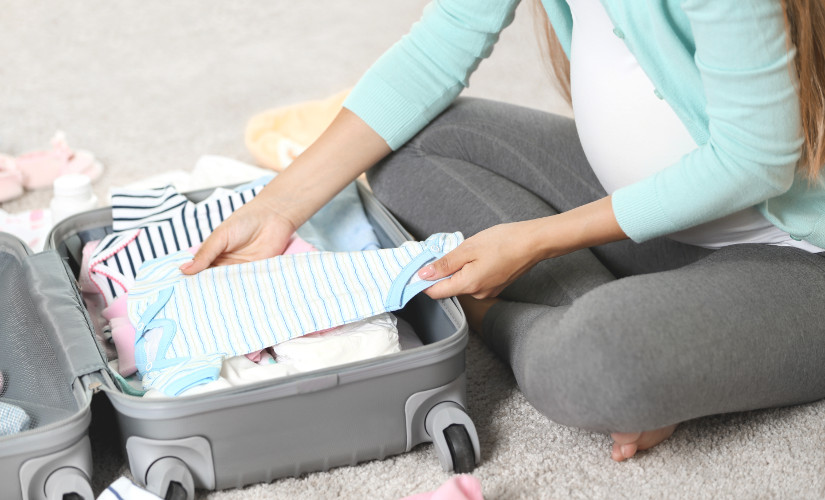 Nightdresses/ Pyjamas – I have quite a few in, most likely will only wear night dress and not jammies (i.e. pj bottoms) with c-section it is hard, to bend so I think over the head nightie, from memory, was best, I nice to to feel fresh and have nice new jammies plus I won't be dressing so it's my nod to trying to feel like 'me'. I have two sets from Me Mamma Be (nightdress with matching robe – see those here) . Then I have a lovely night dress from Elora Maternity – which I can wear with one of the robes from the above sets. See the selection Elora Maternity have here. Other good places for maternity nightwear is ASOS, New Look, Penneys and Topshop. 

Dressing gown/ robe (see above point, have two packed to match nighties I got from Me Mamma Be) 

Slippers. I picked up those fluffy slipper socks from Penneys. Any slippers will do – Penneys/ Dunnes have great options 

Warm/ fluffy socks (Got in Dunnes – but prob won't use as I have those slipper socks now) 

 Underwear/ briefs x 5 (think giant granny pants – I mean huge…trust me. I got some from H&M and New Look, post-section you need ones that go really high up over the wound. Look out for really soft cotton, proper full size briefs) 

Nursing bras (I got from H&M – New Look, ASOS also do them) 

Toothbrush & toothpaste

Mini bottles of shampoo/ conditioner/ body wash

Body Moisturiser 

 Face wipes & mini cleanser, toner & moisturiser ( I have a spritz toner packed which is really refreshing) 

Deodorant (opt for non fragranced roll on preferably) 

Maternity pads – Don't question them, yes they are huge, just TRUST ME you need them and loads of them. I bought the Boots brand ones.

Hand cream

Lip Balm

Breast pads and nipple shields (breast feeding mothers) 

Some make up (tinted moisturiser, bronzer, blusher and mascara and clear lip gloss- if I feel up to it) 

 Dry shampoo (I use Batiste Brunette)

Hairbrush, hair clasp to tie it up totally & hair bobbles

Bath/ shower towel (dark colours) 

Flip flops (I wished I had these last time. Bought a pair this time in Penneys) 

 Snacks – for labour. (For me, for my type one diabetes)

Lucozade and sugary sweets – this is for my type one diabetes treatment mainly, in case of hypoglycaemia BUT no harm having a sugar kick on stand by even for non diabetics!!) 

Phone charger

Ear phones

My medical chart – I am with Holles street and they have recently moved to an online patient record system but as this is my second baby and I have a history/ chart with them (And a long term medical condition) I have been asked to bring along to the birth (asK your midwife if you are a patient in Holles street) 

Birth plan if you have one 

Any medication – For example I have to bring all my own diabetes supplies etc 

Separately in a very small bag, which will be left in hubby's car I have an outfit to wear home – ( I packed a huge hoody, leggings, a maternity t-shirt ad converse. COMFORT IS KEY) 

Present for Anabelle from new baby (can live in the car until you know the day your elder child (children) are coming in to see you) 

Car seat and car seat base fitted in the car you ill be going home in 
What I've Packed for Baby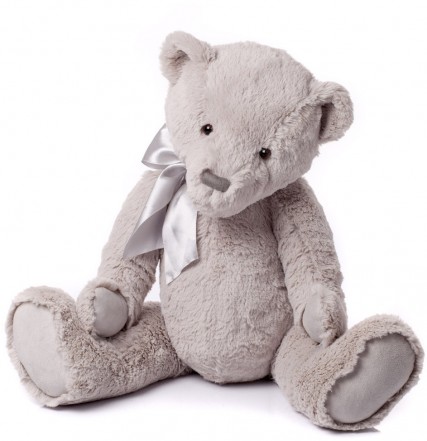 Baby's bag can be much smaller. Their wee bits take up such little space. I found it hard to know this time what size to buy in terms of baby gros – Our baby may be early so he/she may be very small, I ended up getting a mix of 'up to one month size' and some '0-3 months' size. Truth is, your hubby/ partner/ mother/ friend can easily nip to the shops and buy you more once baba has arrived so don't worry too much. You may know the gender and want to buy specific to the gender or you may just want neutral ones.
Babygros x 5 (I bought some from Marks & Spencer and some from Jojo Maman Bebe and a pack from Penneys)
Vests x 5 (short sleeved) I got from Next and Penneys
Cardigan/ Jacket (I got from Next)
Mittens (I got a 3 pack in Marks and Spencer, but actually most babygros have little fold down mittens on them now)
Hats x 2
Socks (I just packed two pairs, not necessarily needed if babygros have feet in)
Cellular blankets x 2 (Can never have enough of these, small size are good for newborn)
Fluffy/ soft blanket x 1
Swaddling sheets
Organic cotton balls (and water wipes, but usually they advise you to use water and a cotton ball in those early few days)
First size nappies (I got pampers)
Baby towel
Muslin clothes x 2 (again, can never have enough of these)
Bibs
Teddy (I have bought a tiny one for baba)
'Going home' outfit. Some people are big into this. Me, not so much, babygro and a cardigan is perfect. But if you want to get a 'special outfit' for leaving day then thats a nice idea too.
It is a great idea to pack baby'S 1st outfit into little freezer bag or a zip lock bag – and mark it "Day 1′ (or delivery outfit) – I was rushed in with Anabelle and was in recovery for hours and hours alone afterwards without Anabelle, so poor Cormac was left to fend for himself with her and off course, he just put on the first babygro he could find on her, I have one earmarked for new baba so I have put that aside in a bag and marked for Cormac's attention 🙂
I think that's it, I know I have most likely left something of this list so I will keep updating it as I think of things. Feel free to leave comments below on what you have packed and found invaluable –  let's help each other out 🙂
I hope you have found this useful. If you are due soon, like me, all my love and best wishes. YOU WILL BE GREAT.
Love,
Naomi xxx