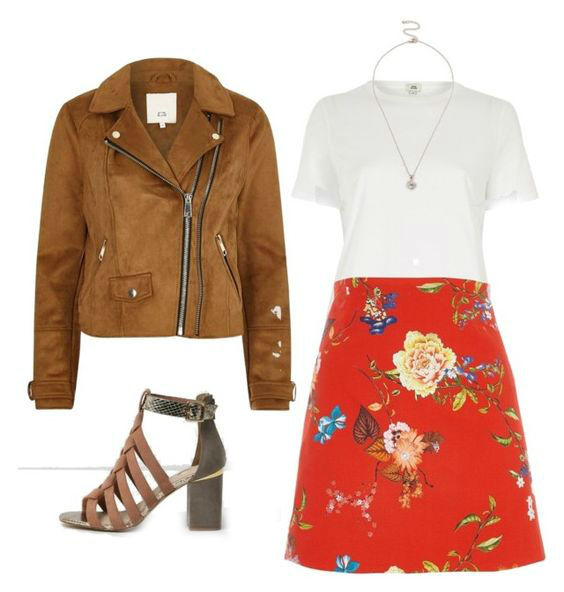 Outfit Inspiration: 1 Jacket x 3 Outfits
Hey Ladies
I am a firm believer in buying in buying pieces that can be mixed and matched throughout your entire wardrobe. Never buy something in isolation without really thinking through what it will go with in your wardrobe. As we approach Autumn/ Winter and we all start thinking about our AW wardrobes, I thought this type of blog post could prove really helpful.
I am starting with a piece I just got myself; this stunning tan suede biker jacket. I see so much potential in this jacket; there are SO many ways you could wear it. Here are just 3 looks I styled to give you some ideas.
It looks great styled with jeans, a simple t-shirt and trainers but equally cool worn over a dress. If you invest in something; be sure it is going to get worn in lots of ways 😉 Which look is your favourite from the 3 below?
Naomi xx
LOOK 1
Jacket: River Island, €80
T-Shirt: River Island, €18
Skirt: River Island, €45
Necklace: River Island, €8
Shoes: River Island, €50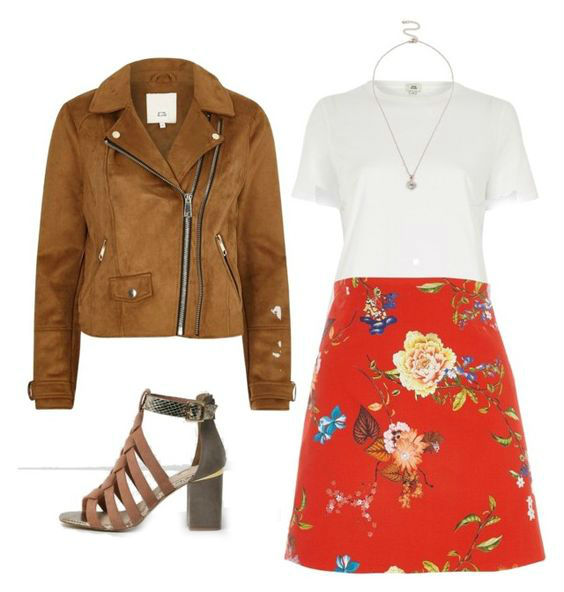 LOOK 2 
Jacket: River Island, €80
Dress: River Island, €55
Sunnies: River Island, €18
Shoes: River Island, €40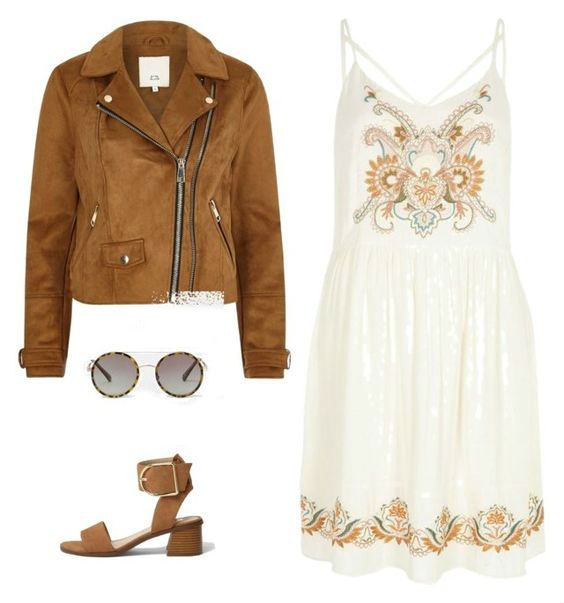 LOOK 3
Jacket: River Island, €80
T-shirt: River Island, €20
Jeans: River Island, €50
Sunnies: River Island, €15
Boots: River Island, €55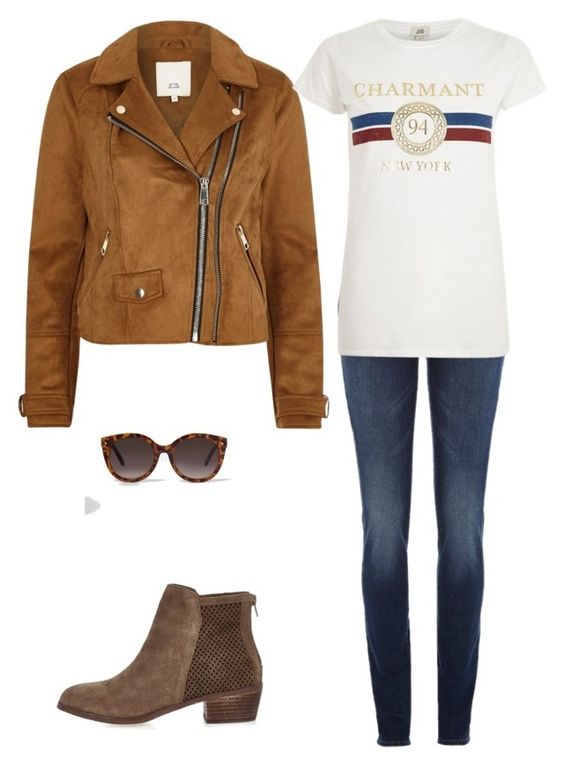 Hope you enjoyed the post
And if there is something you would like us to cover on the blog, be sure to leave a comment below 🙂
Naomi xx
** Please note: The above included links are affiliate links and Naomi may receive commission based on sales via these links