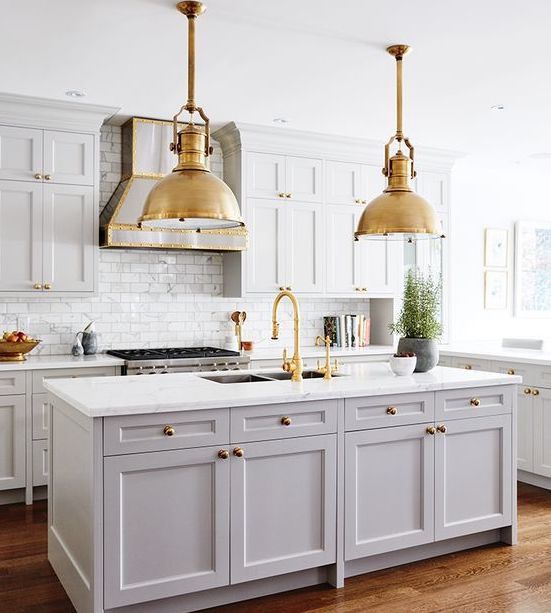 Kitchen Inspiration
Hi all
Welcome to my brand new Interiors section.
As most of you may know from listening to my Snapchat, we are moving!!!! We bought a house that had to be gutted & renovated from top to toe, we are basically working with a shell! I plan to bring you on this interiors journey with me as things start to move forward.
But to kick start things I thought I would begin by bringing you some kitchen design ideas and inspiration. Our kitchen went in just over a week ago – the counter top hasn't been put on yet and a few bits so I will hold off on showing you pictures 'til it is further on. We went for a white kitchen (the exact colour is Farrow & Ball 'Strong White') and we picked grey for our island (the grey is Farrow & Ball 'Manour House Grey'), our work top when it does go on is Carrara Quartz.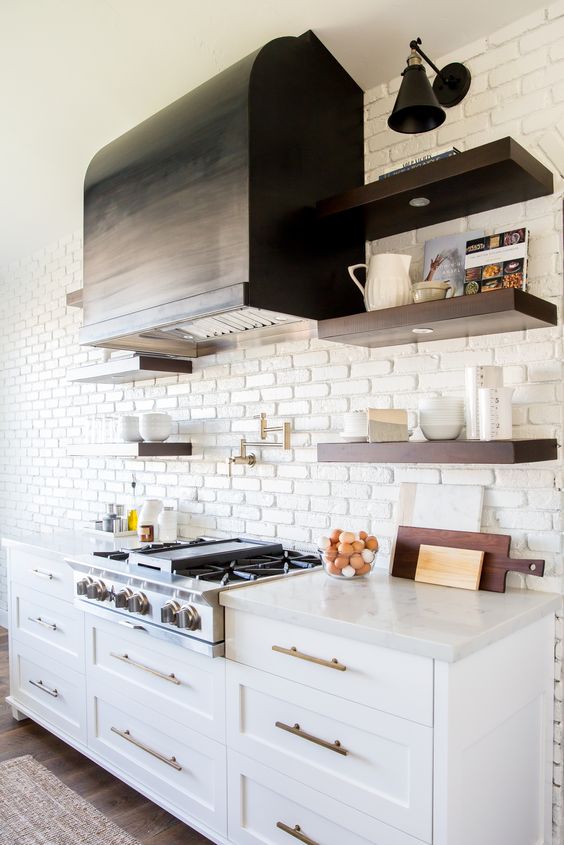 For me, the kitchen is the heart of the house, it is where we will spend the most time, so in that regard it is the most important space for me and most likely where you will spend the most money too!! like everything when it comes to interiors and design there is SO. MUCH. CHOICE. I think it is really important to do some research and try to get a feel for what it is you really want and what you love, it can be overwhelming when you first walk into a kitchen showroom. Thankfully we knew exactly what we wanted to that made life a small bit easier.
Here is some inso on various kitchen styles to give you some inspiration and you are start saving to that house file you have on your phone (I think its a great idea to save down all images you see that you love, even if you are not sure why you love it, it's that bank of imagery that will help form the basis of the vision for your home)
Kitchen Inspiration
When it comes to your kitchen there are so many decisions to make not only about style (modern, farmhouse, traditional etc etc) but also colours, splash backs, floors, islands,  chairs and stools, worktops, knobs and handles, sinks and lighting….. Hopefully this will give you some ideas!