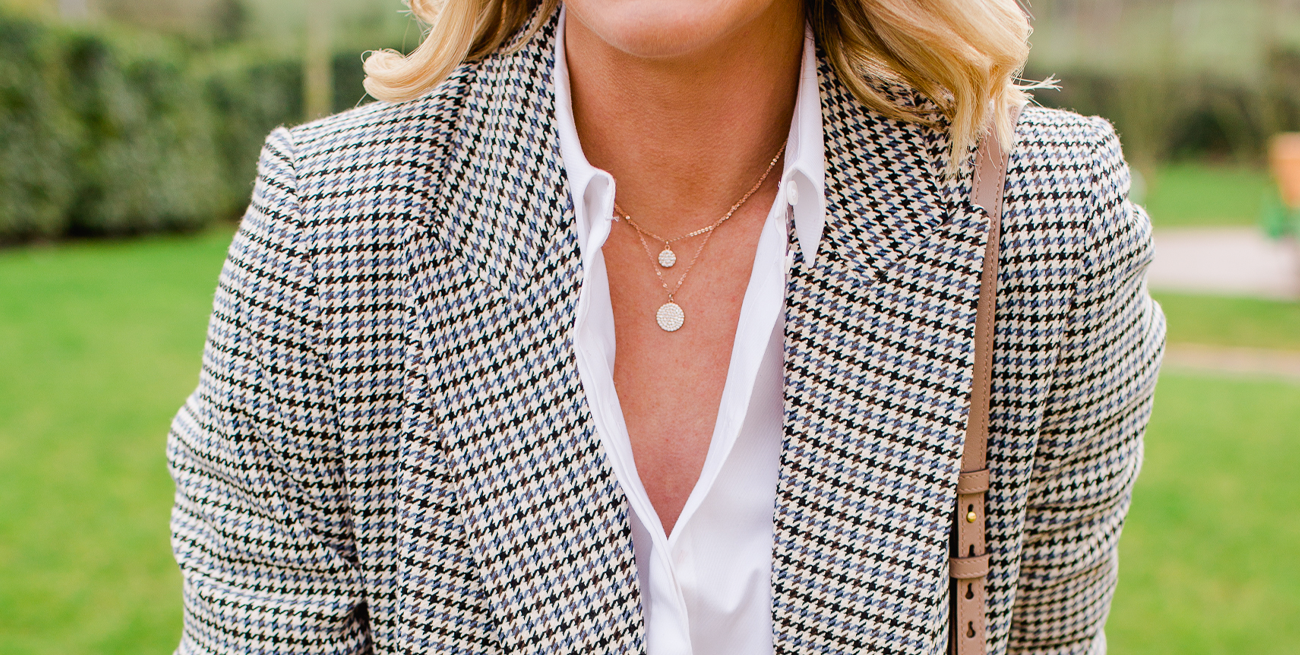 How To Style A Simple White Shirt
Hey ladies
I'm back with another style video – Head on over to my Instagram (IGTV section) and have a look at my latest style video "One White Shirt x 10 Outfit ideas".
The white shirt I have is from Marks & Spencer, it's the same shirt is used in every look. I love this shirt, M&S are great for good quality basics like this. It's a great shape, nice length, classic fit, not oversized. You can see it here.
I have tried lots of white shirts and in my experience this has one of the best quality I have worn, both in fabric, style, price and durability!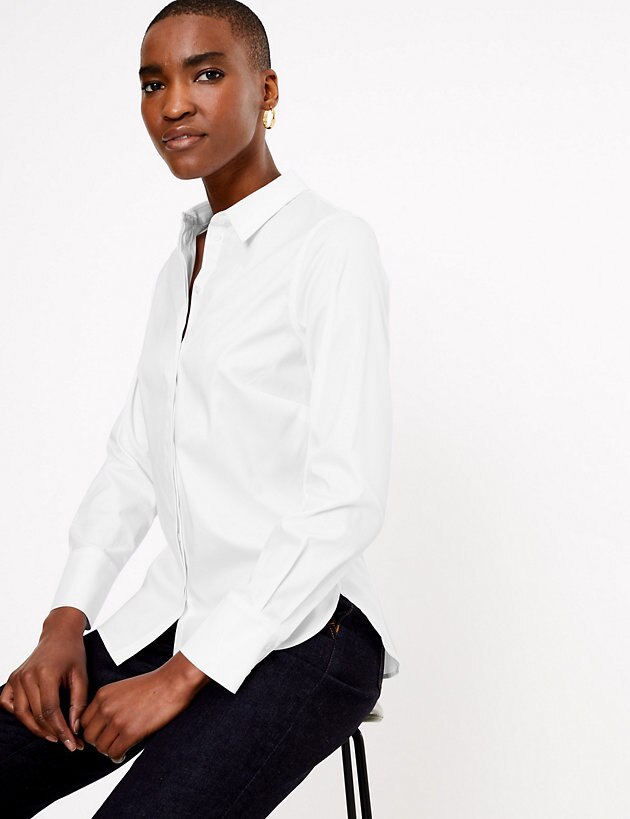 The goal of these videos is not to make you want to buy every item I show, but rather I am trying to show how with one key wardrobe staple, we can create so many outfits from pieces we already have in our wardrobe, we will all most likely have a few of these looks in the wardrobe already, if not very similar! I have always been in a firm believer in staples, the white shirt as an example (and as I hope my video shows) forms the basis of SO MANY LOOKS, it's a piece that can pull everything together, From super dressy, to really casual, there is so much you can do with this simple basic. I styled it with skinny jeans, straight leg jeans, leather trousers, leggings, classic black trousers and several skirts! In the summer months a white shirt is gorgeous worn with denim shorts too!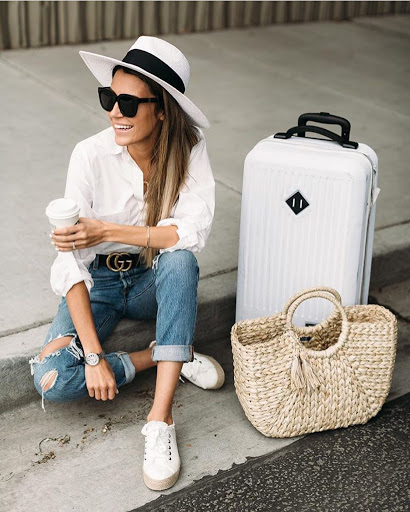 In the video, some of the items I show are old or may be out of stock so (as requested), I am listing each item from every single outfit – some of the exact pieces and some are as similar as I could find.
I hope you enjoy and find it useful. And as always, if there is something else you want us to cover either in a blog post or a styling video please leave a comment below.
'Til next time
Naomi x
ONE WHITE SHIRT X 10 OUTFITS
The item description is a link so simply tap of the item you may be interested in.
LOOK 1 ( Jeans, Blazer & Heels)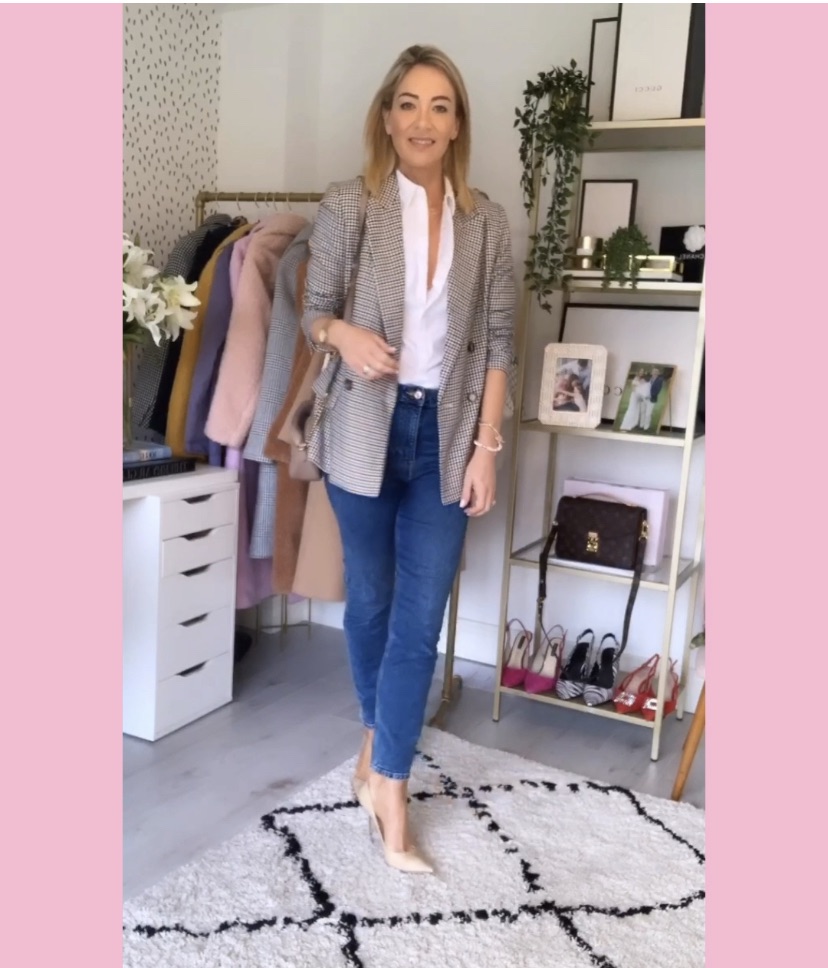 LOOK 2 (Lilac trousers)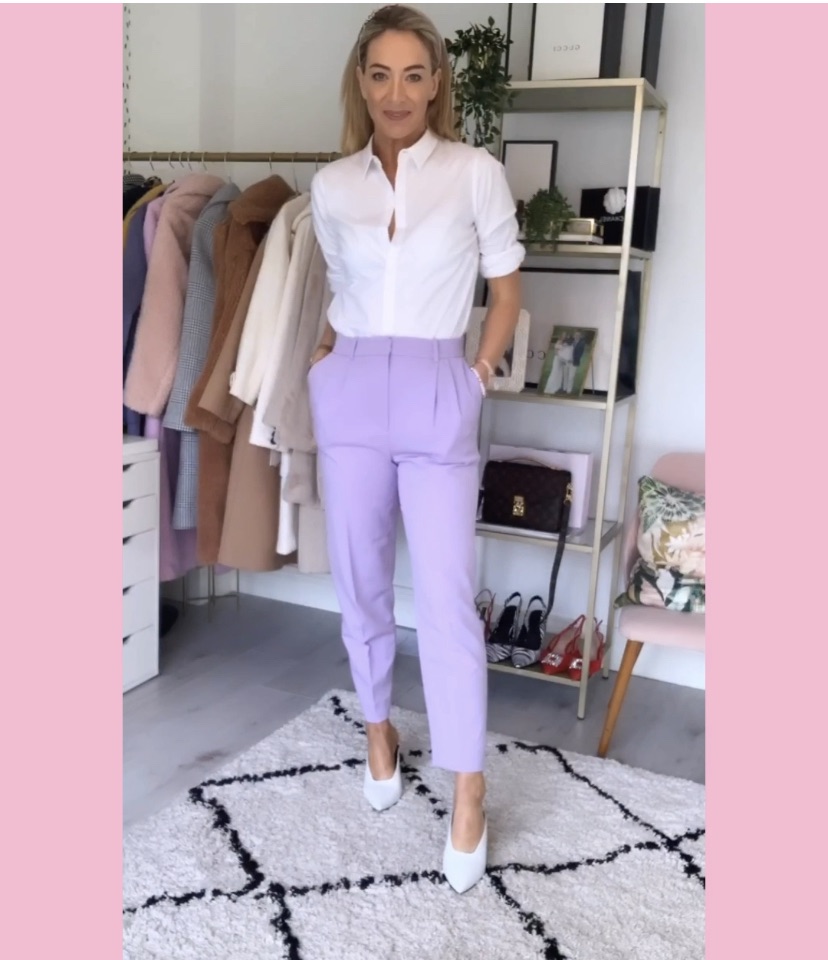 LOOK 3 (Casual – jeans, trainers and green jumper)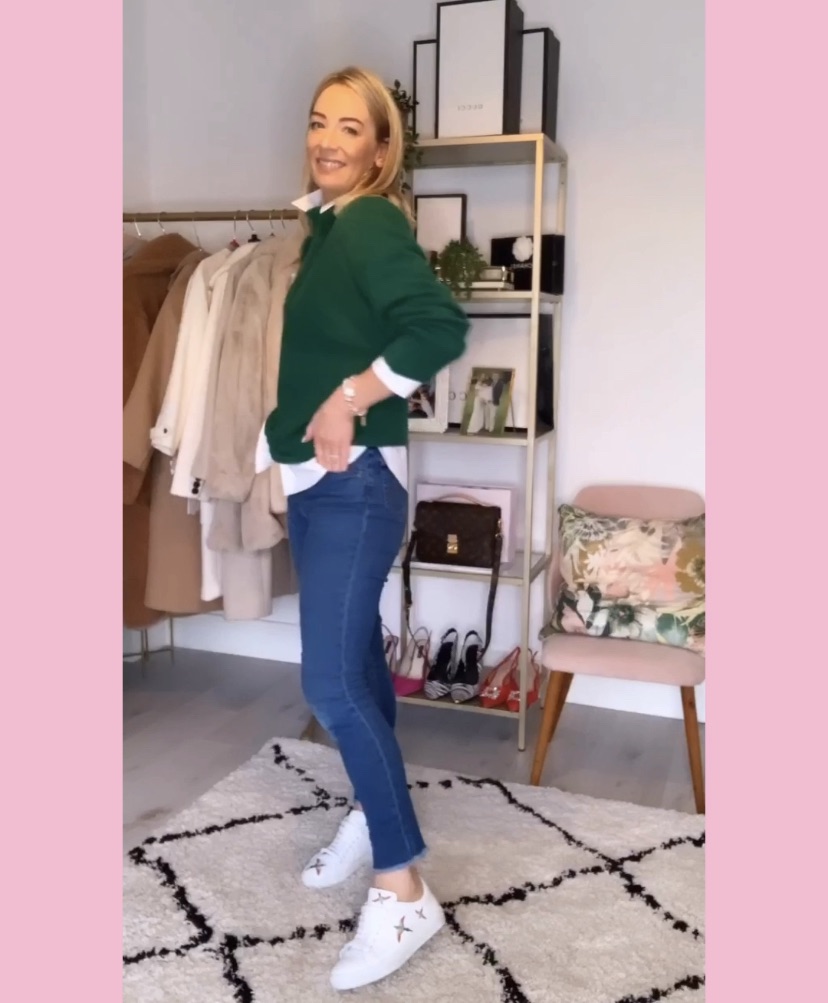 LOOK 4 (Work wear look with black trousers)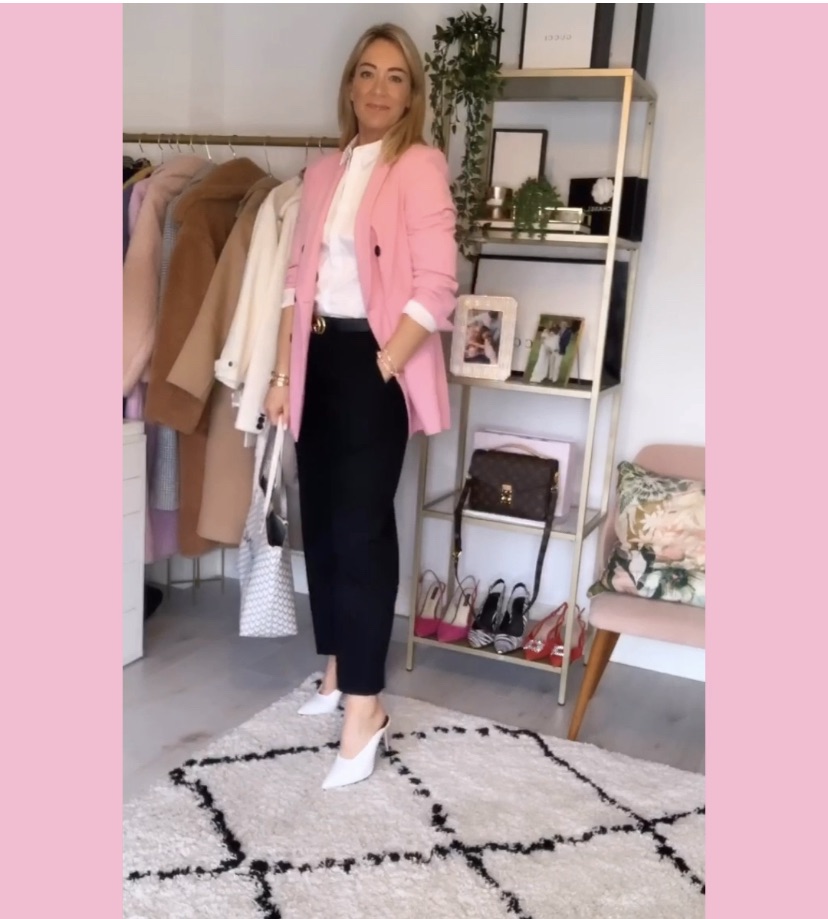 LOOK 5 (All neutrals – beige leather trousers & faux fur coat)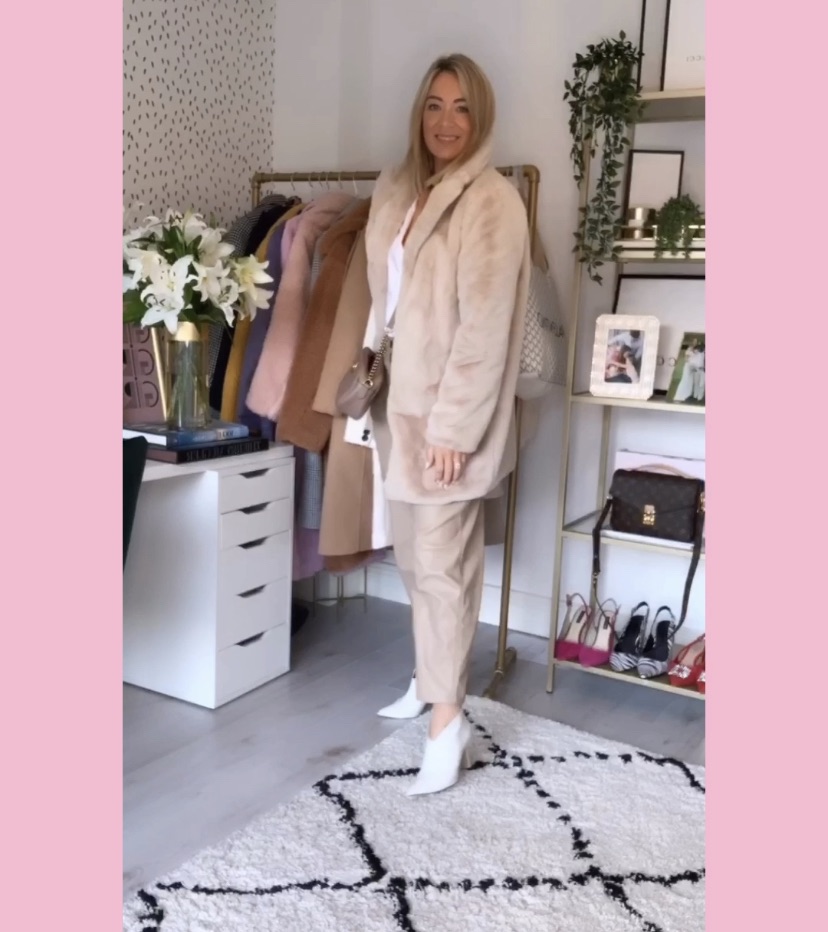 LOOK 6 (Spanx leggings & Chunky grey knit)
LOOK 7 (Rainbow skirt & heels)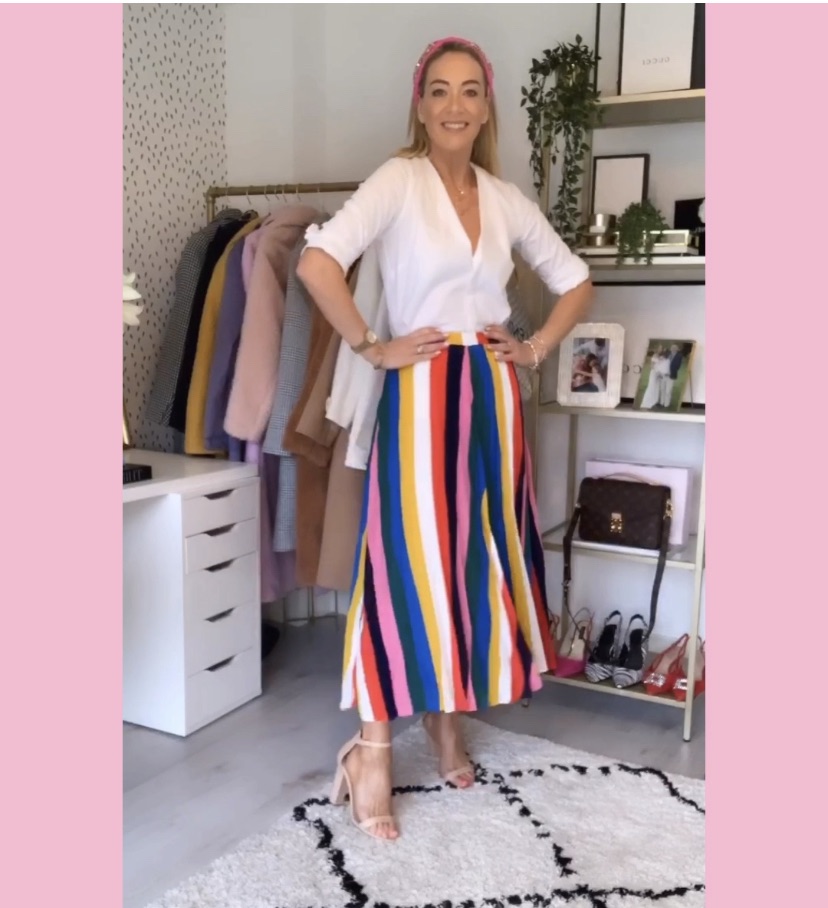 LOOK 8 (Black skinny jeans & Camel blazer)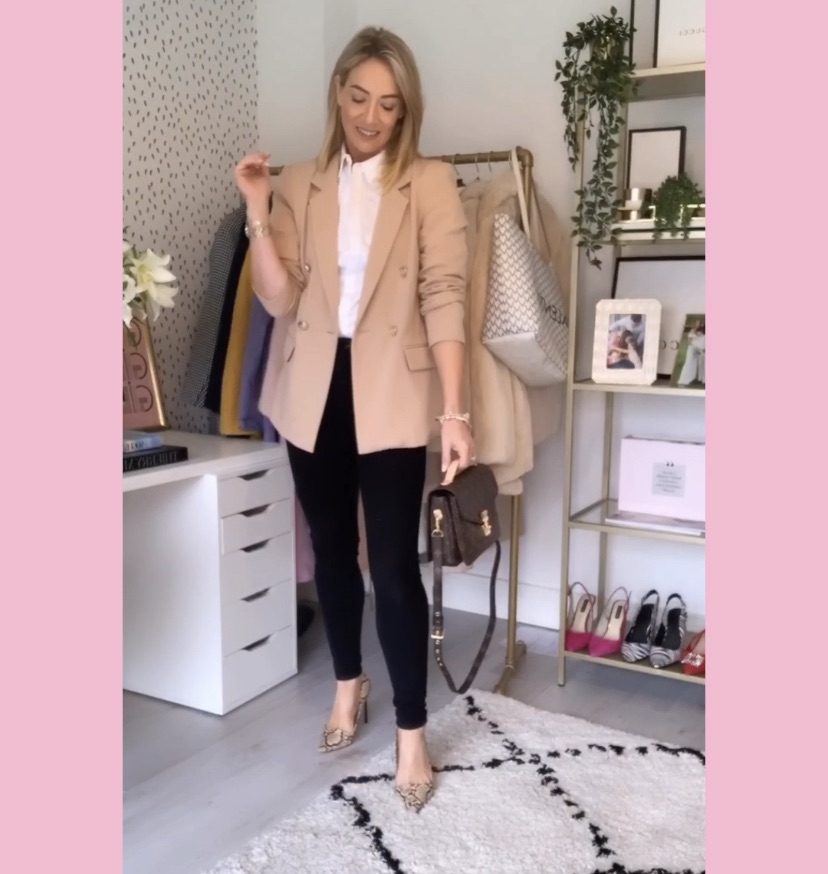 LOOK 9 (Leather trousers & pink jumper)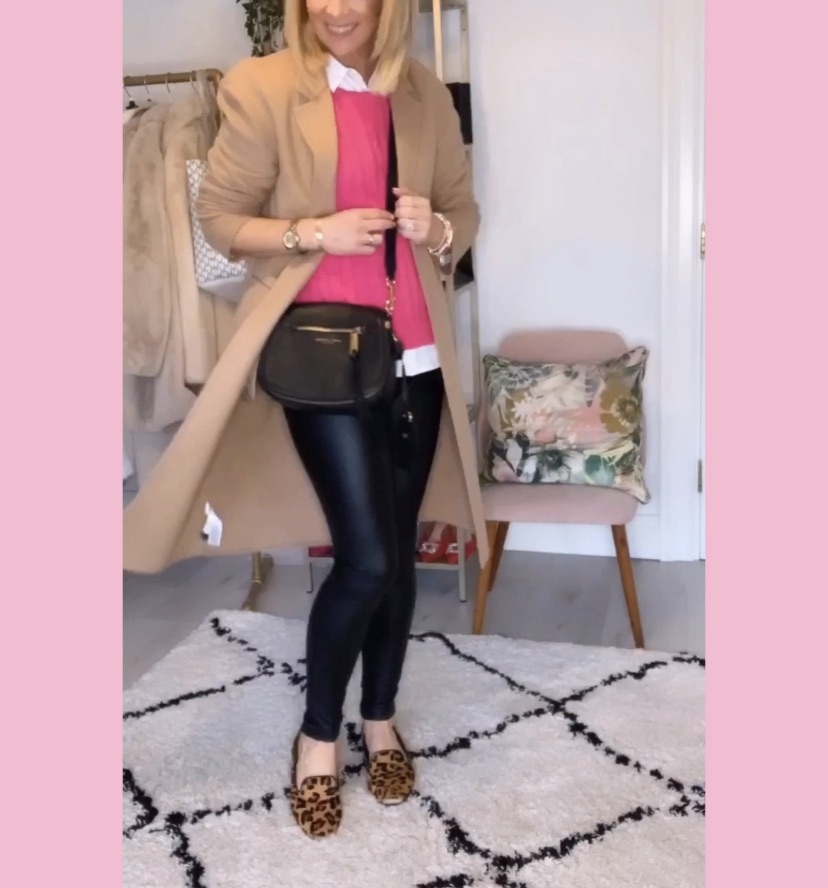 LOOK 10 (Pleated midi skirt & leather jacket)