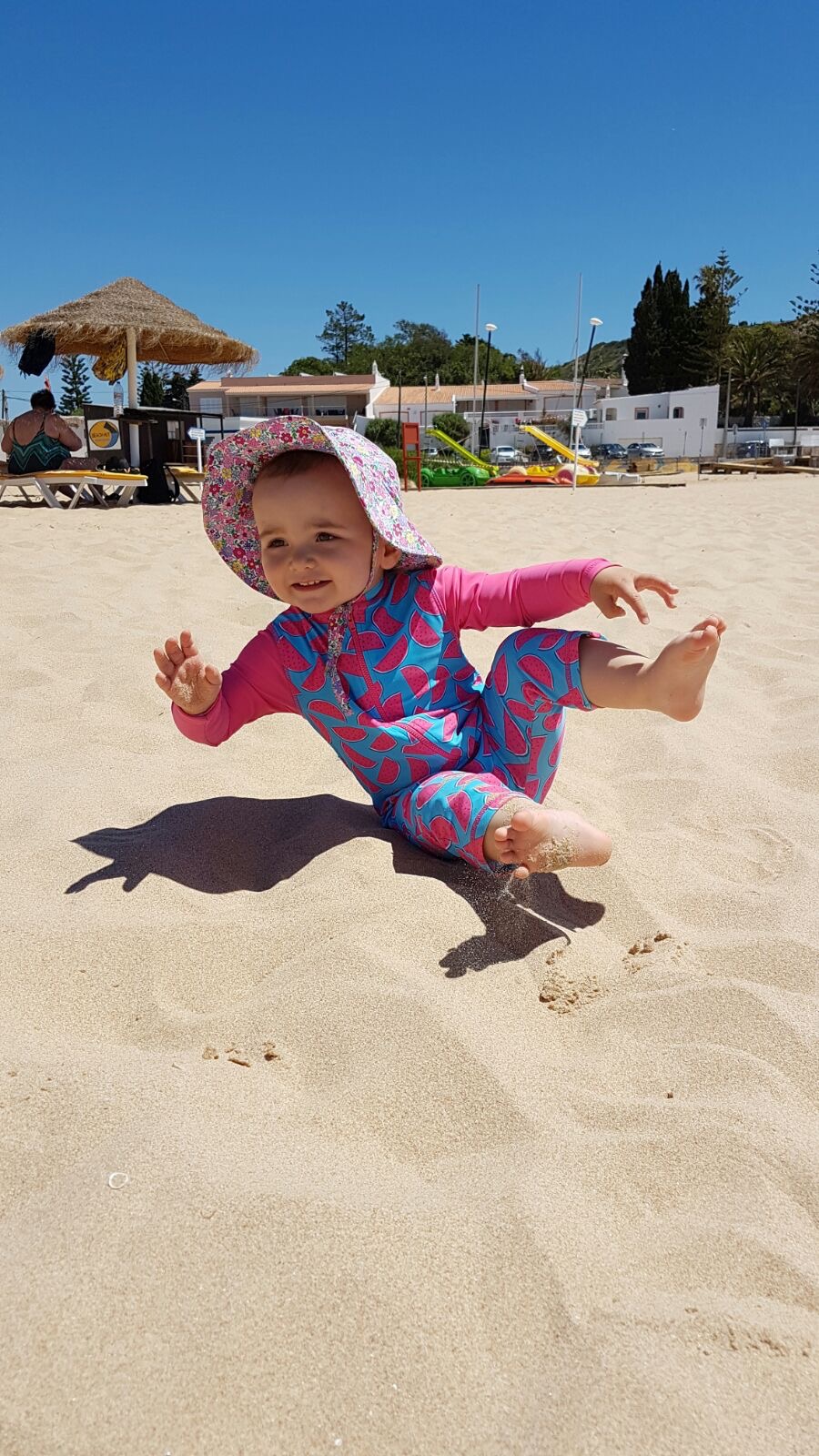 Holidays with a toddler
Hey ladies
By far the most requested blog post lately is tips for flying and holidaying abroad with a toddler. I wrote a blog post after our very first holiday abroad with Anabelle (you can read that HERE). She wasn't walking back then and in ways I think that was probably easier! I was absolutely terrified before our first holiday with her and she really surprised us!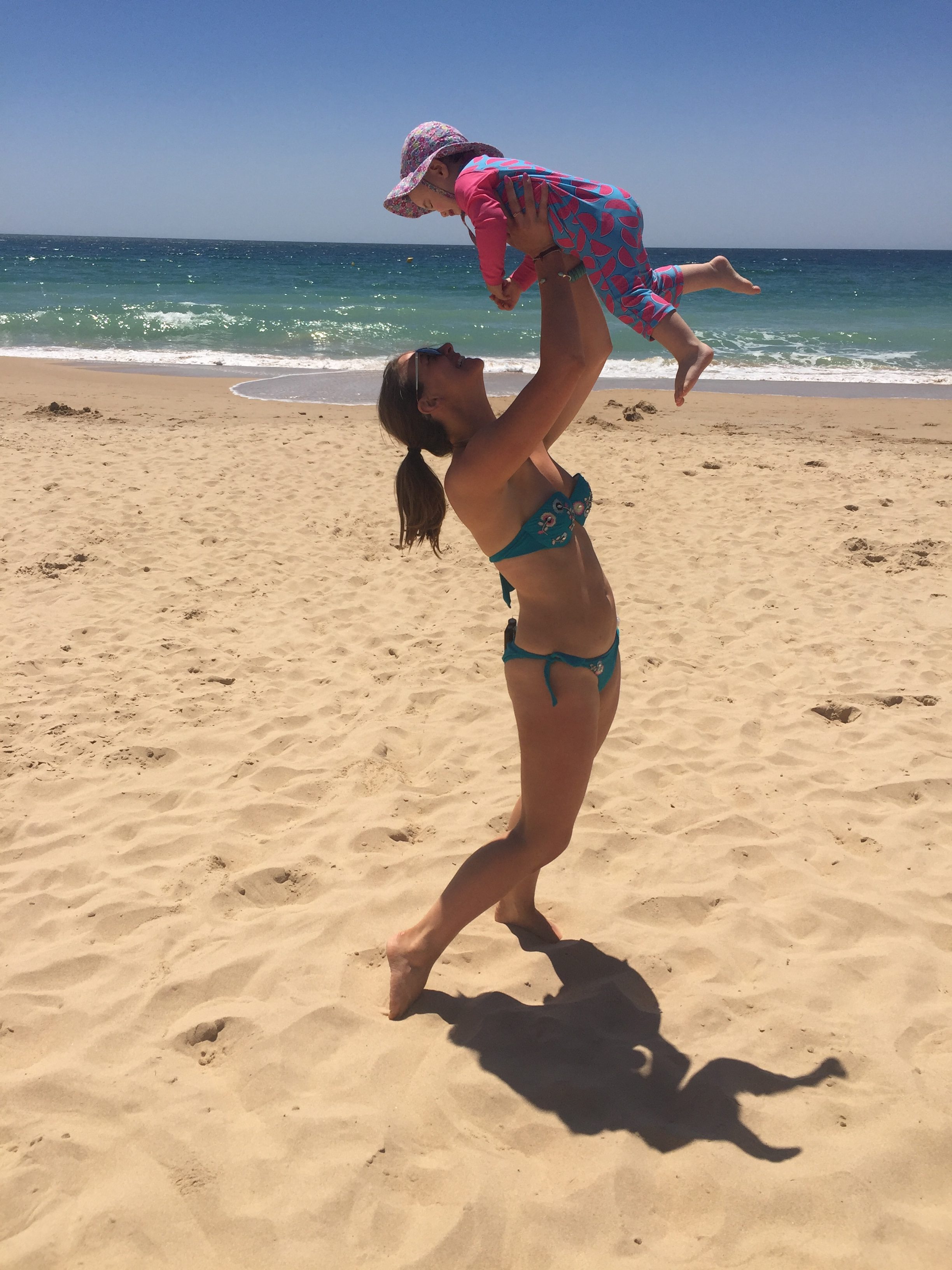 I wasn't quite as nervous this time around and overall she was great (still lots of hairy moments and a few toddler melt downs!!!!)
The most common message/ email/ snap I get is "I'm flying with my xxx month old and I am terrified, please share your tips". I think we all are nervous to fly with our wee ones (maybe not so much you well seasoned mammies but us newbies are) My main worries are/were things like; the flight – What if her ears pop? (I have heard nightmare stories of burst ear drums and the likes 🙁 )  What if she screams the whole time on the flight? What if the person next us is horrible and not patient? Then on holidays you worry about things like; Will she eat the food? Will she sleep? Should we keep her routine? How much supplies should I bring? We all have the same worries and concerns and I know I have spoken with countless mammies on Snapchat about this.
I've written this blog post just to share our experience and tricks I learnt along the way 🙂 I am by no means a pro, and my god there was plenty of stress at times too, but just a few things that worked for us.
The Holiday 
So we were in Portugal for this holiday. We were staying in a family owned place so hence I didn't share too much of it on Snapchat or social media. But the area we were in was very near Praia de Luz and about ten minutes drive to Lagos. We have been to this area a couple of times before (never with a baby) and it's really a stunning part of Portugal.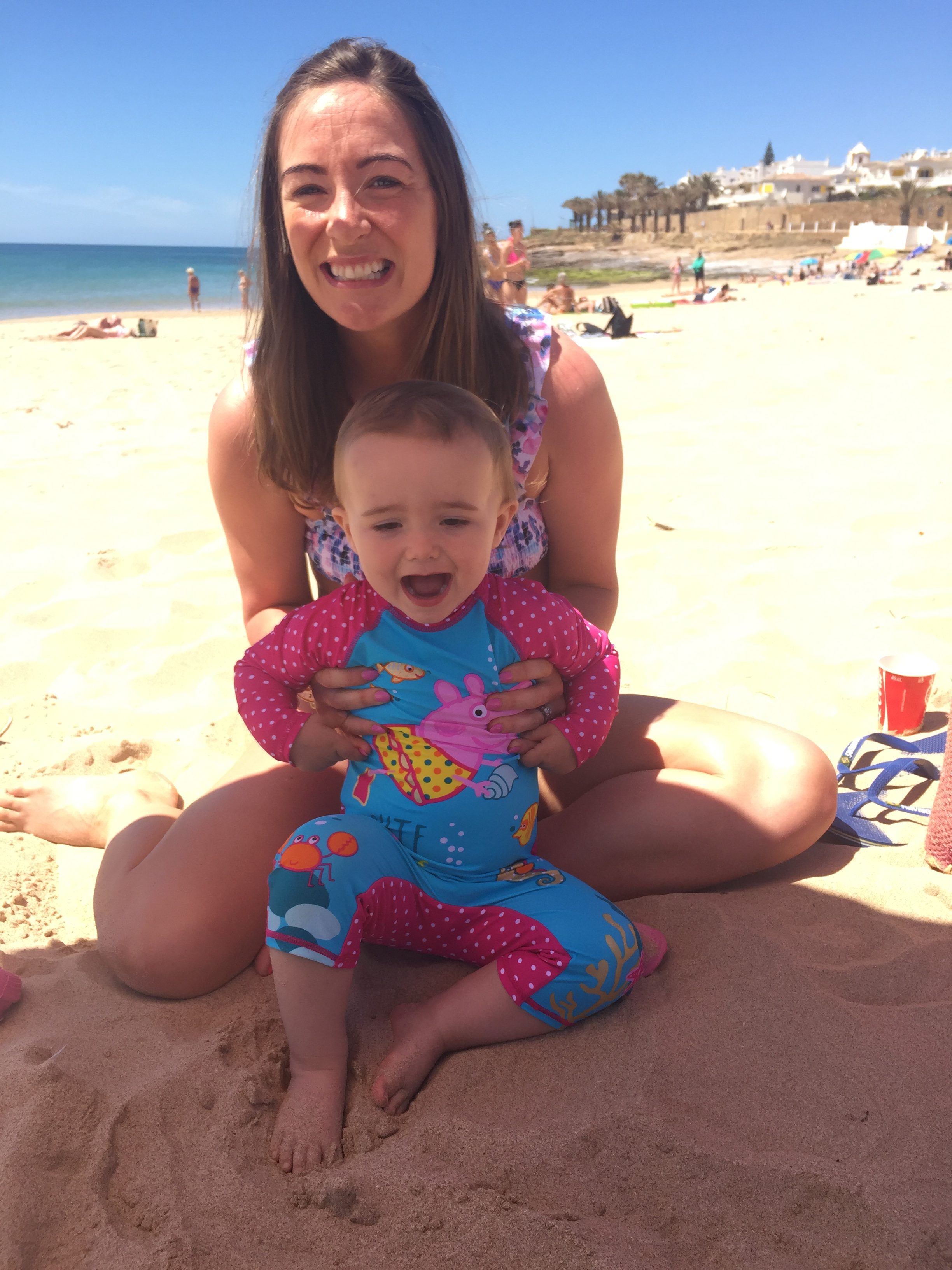 Luz is a sleepy, rustic, traditional Portuguese village, totally different to the likes of Villamoura for example. More old style Portugal. The beach in Luz is STUNNING – really gorgeous.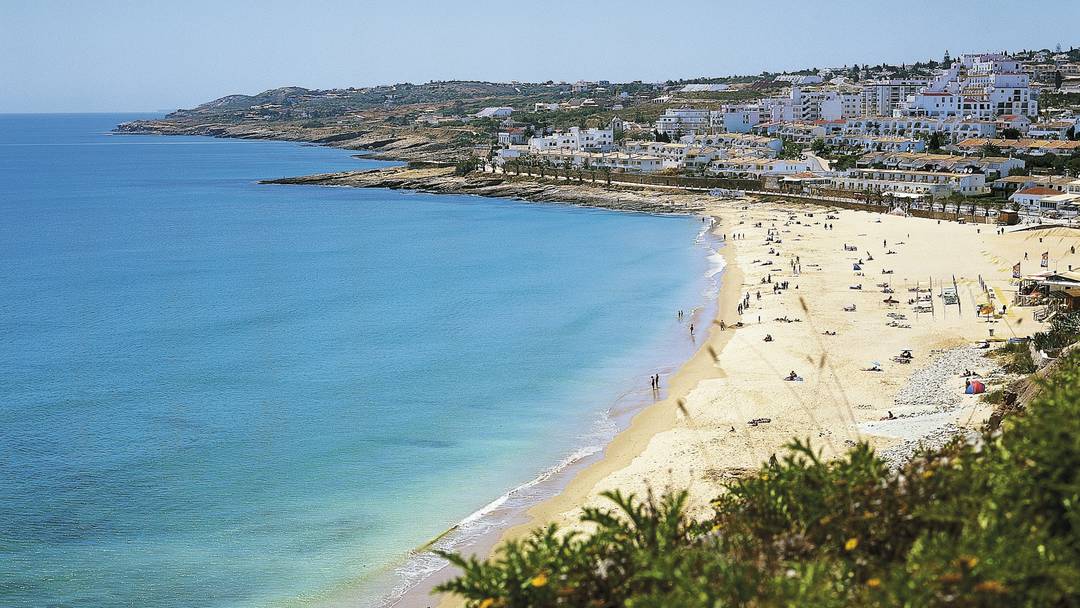 We flew (with Aer Lingus) to Faro Airport and where we were staying was about a 50 minute drive. We had a car booked (with a car seat) so it was great to have no stress when we arrived in Faro airport. It is so handy to pre book a car and request a car seat, almost all car rental companies will facilitate this. For the remainder of our trip we rented a car, again we had use of the car seat all week. It was really handy. We used a rental company called Lago Rent.
Most days we ate breakfast in our own apartment. Then headed to the beach in Luz, then it was lunch, and time for Annabelle's nap and then in the afternoons we usually went to the playground or the pool. And headed our for dinner at around 6pm/ 6.30pm each evening. Mostly we were home by 8.30pm/9pm (but more on restaurants later)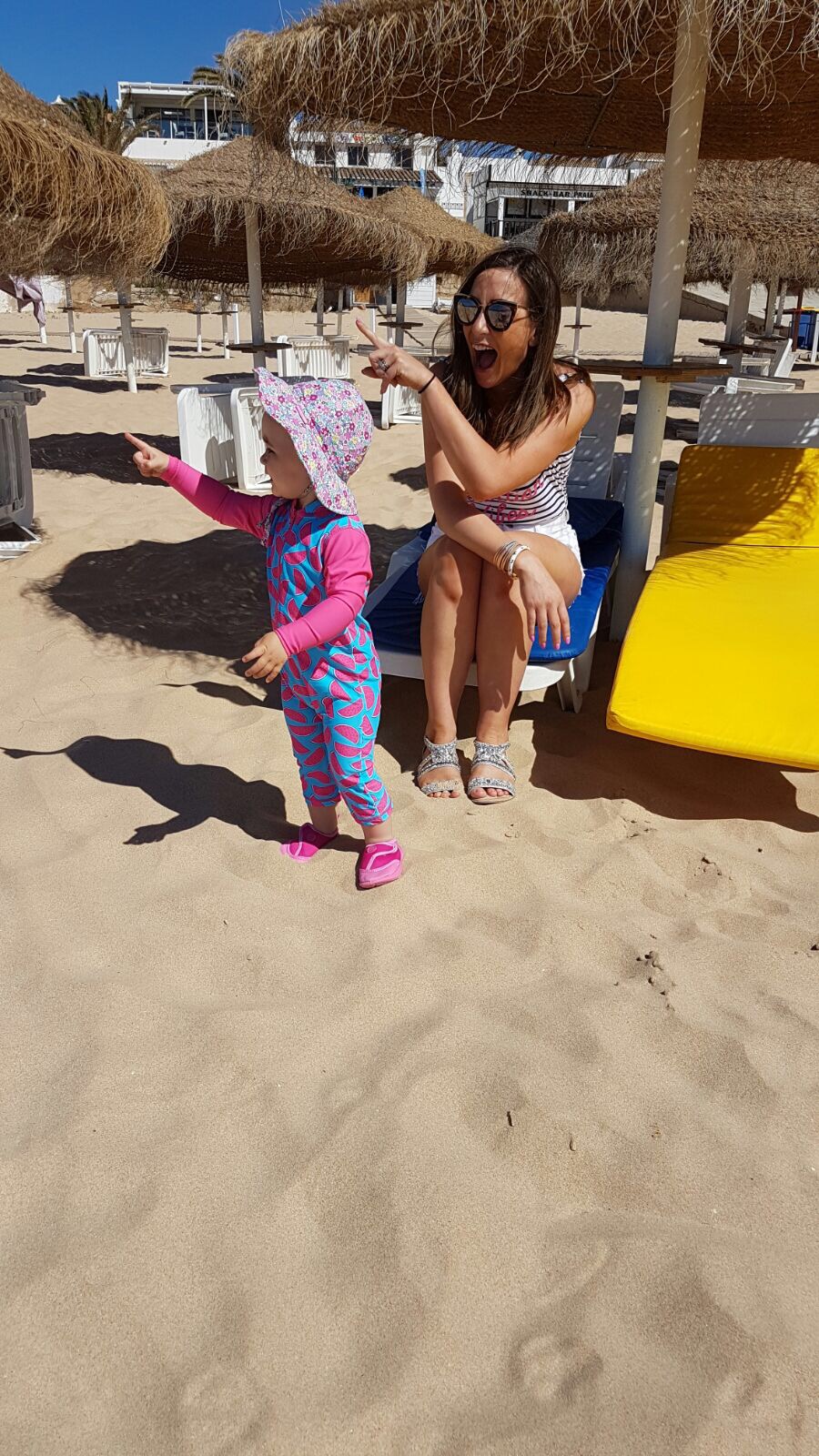 The Flight – My Top Tips 
When booking your flights I do advise to try and pick flights times that coincide with nap times (where and if possible). We flew around 11.30am/12pm so it meant getting Anabelle up a little earlier that morning and by the time of the flight she was well ready for a nap.
We booked seats in advance but they messed them up, anyway long story short the staff were great and got us seated together (I had a mini panic attack that Cormac and I were gonna be separated!!).
My top tips for surviving the flight are:
Try fly as close to nap time as possible
Offer a bottle or two. Anabelle doesn't take a bottle during the day anymore but she took one on the flight and it really helped calm her and get her off to sleep. So if your baby still takes a bottle in the day time I advise bringing at least two.
I brought the powder formula in little containers (already counted out) and just bought bottled water for the bottles once we were though security
Bring as many snacks as you possible can. Snacks and food are the best possible distraction. I packed raisins, rice cakes, bread roll, cream crackers and anything from Organix is really handy like the sweet corn rings, carrot puffs, the flat jack style bars, fruit bars, oh and mini custards – they are SO handy and Anabelle loves them.
Security can vary – some let you bring small yogurts and custards and formula, while other don't. We were allowed the custards. And then I bought bottled water after security.
I packed lots of snacks and I was so glad I did. There was not great snack variety available in the local supermarkets.
Bring a change of clothes on the flight (and a spare vest!!!)  You know yourself, poop explosions are always a possibility
Changing bag – I brought a few nappies, wipes, hand santizer and a mini bum cream (Bepanthen)
Extra/ spare doddies
iPad – an absolute MUST. She loves Frozen so we have that downloaded plus Tangled, The Lion King and some of her favourites
New (and small) toys. You don't need to go to expense, but a couple of small toys that they haven't seen before are a great distraction. I bought a small book, stickers (she LOVES stickers), some mini play dough and other small bits and pieces. Whatever your child is into.
Sleepytot comforter. Ye must be sick of me talking about the Sleepytot! But Anabelle has a special 'Bunny' and she only gets him at nap time and bed time – When she sees him she gets so excited and for her it means it's sleep time. I brought this on flight with us and took him out just as we were about to take off. I wanted to make sure she was sucking on the way up (to avoid her ears popping). it worked a treat.
I also brought Camomile syrup on board, I am always so worried about her ears, so the camomile is great to dip the soother into to make sure she sucks – it tastes great, she loves it, it is supposed to have a calming effect and most importantly it means she kept sucking her dody!
Other than that, just try yourself to be as calm as you can, they can sense it of us if we are stressed for sure.
Dress yourself comfortably and same for your wee one, something that is easy to get on and off (those toilets are tiny so it's hard to manoeuvre)
On the flight out Anabelle was great, she slept about one hour. The flight to Faro is 2 hours 20 so it was brill. (Love the shorter flight!). On the way home we were an hour delayed and she was soon over tired by the time we boarded, she was a total grump, the poor pet and very irritable, lucky for us there was no one in the third seat next to us so it was great to have the extra space. She didn't sleep on the way home (even though she was exhausted) and she did cry a bit on and off but we survived to tell the tale 🙂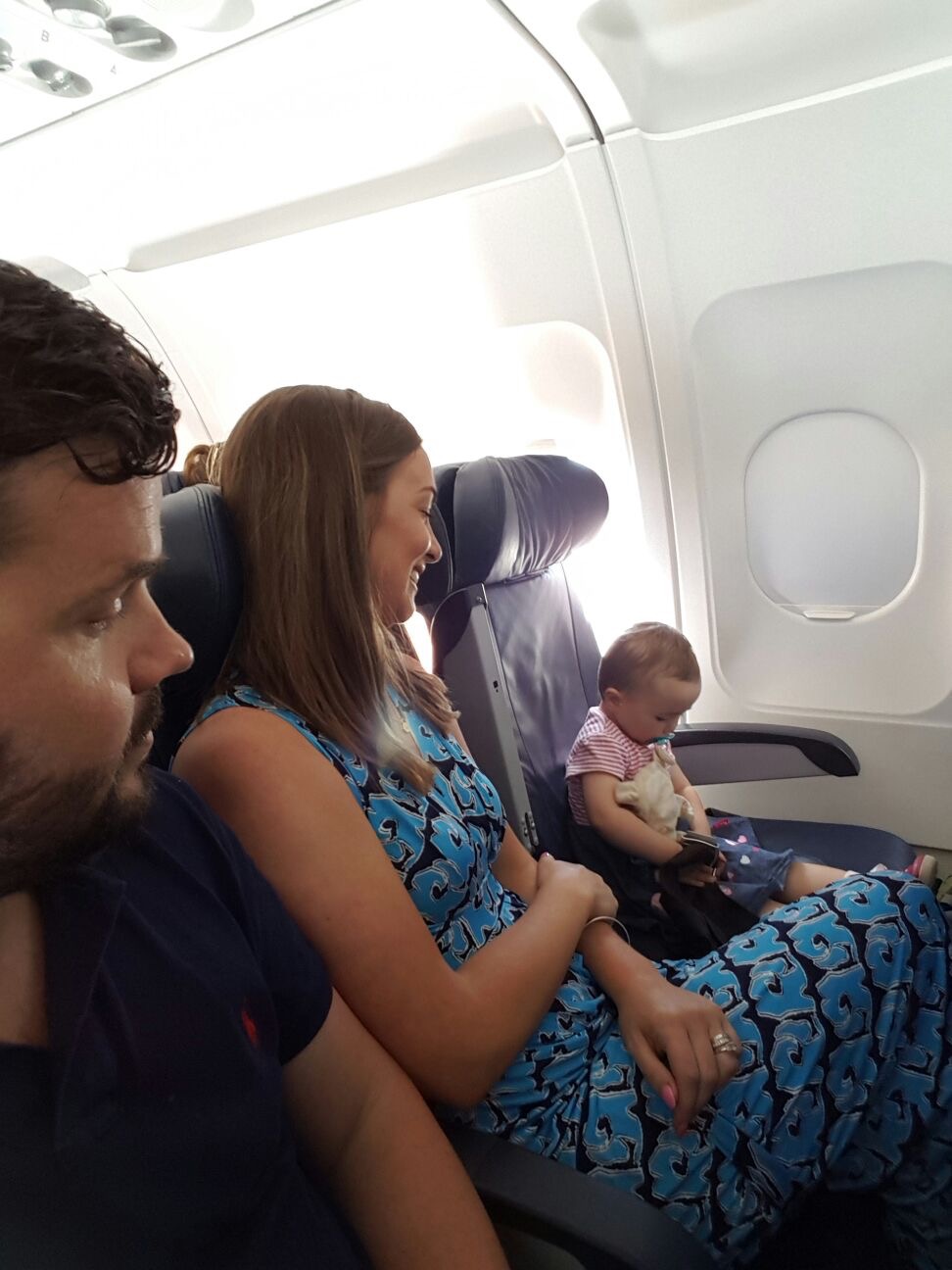 Most people are very kind and understanding when you are travelling with babies and toddlers and if you are unlucky enough to get sitting beside someone who isn't very nice? Well, feck them, you will never see them again, kids are kids, and if they don't understand that, well more fool them!
Routine
We live by routine in this house. And I think it is so so important, it gives Anabelle comfort knowing her routine and by bedtime (most of the time) she runs to the stairs to go to bed once she has her teeth brushed as she just knows her routine so well by now. (It's not always that perfect but it's getting there)
But, with that being said, holidays are different, and I think you have to be more flexible. Within reason though I think it is only fair to keep as close as you can to your home routine. So Anabelle still takes one nap, usually two hours from 1pm – 3pm, because we wanted to keep her up later at night on holidays we tried to stretch the naps as late as we could and it worked quite well (most days) So mostly she was going for a nap around 2pm and waking up around 4pm.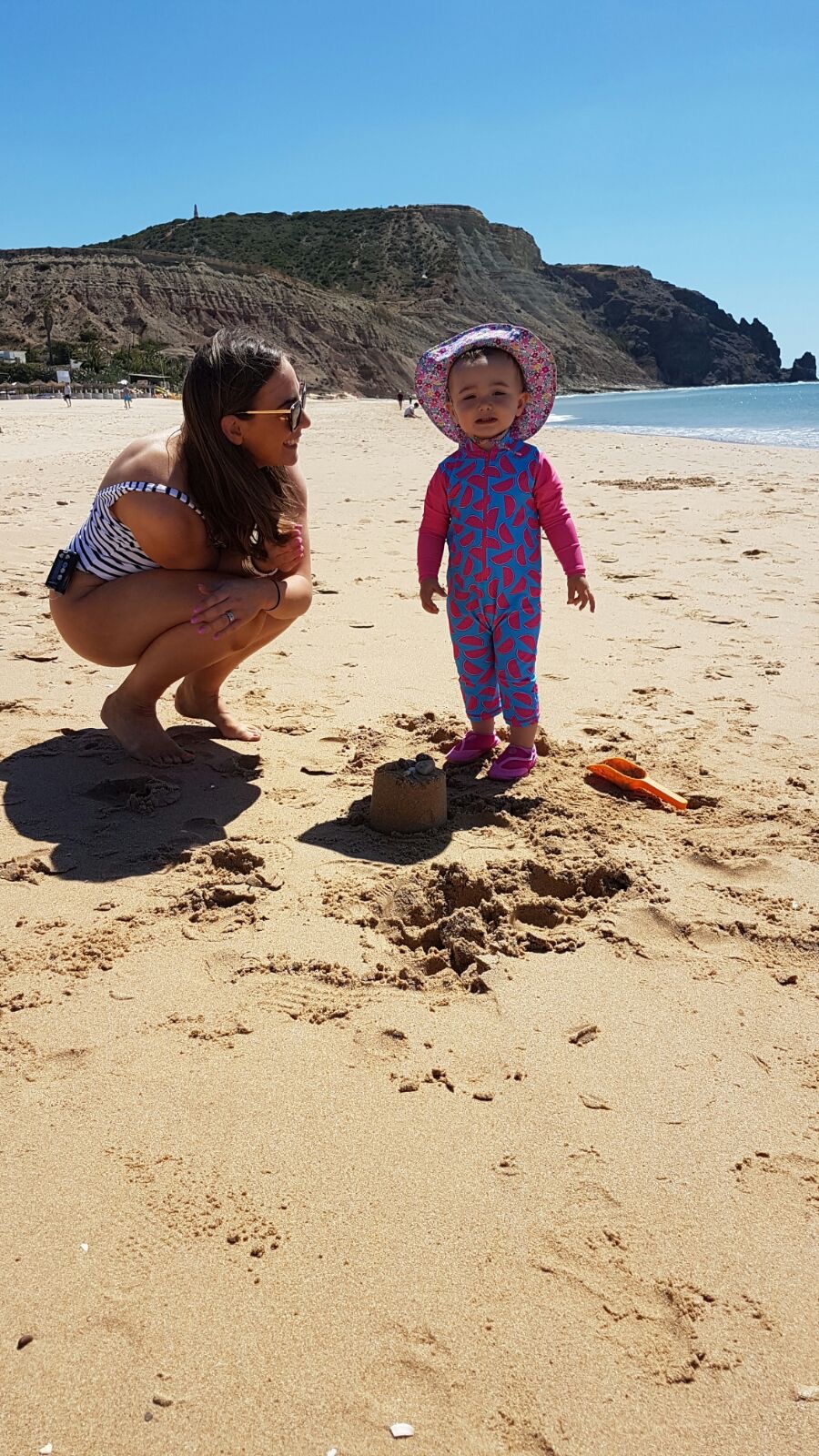 Side note 
Before I continue I probably should mention – we had the most amazing 4/5 days on holidays at the start but then we all got very, very sick and ended up delaying our flights as we are unable to fly home so the latter half of our holiday was not so pleasant. PLUS our dog Oscar was missing on the early part of our holiday, so all in all, although there were brilliant moments to this holiday there were some pretty awful ones too! But we are all home, well and happy now (including Oscar) so it's all good.
Eating Out 
I got asked a lot while we were away and since I got home on how did we entertain Anabelle during meals out.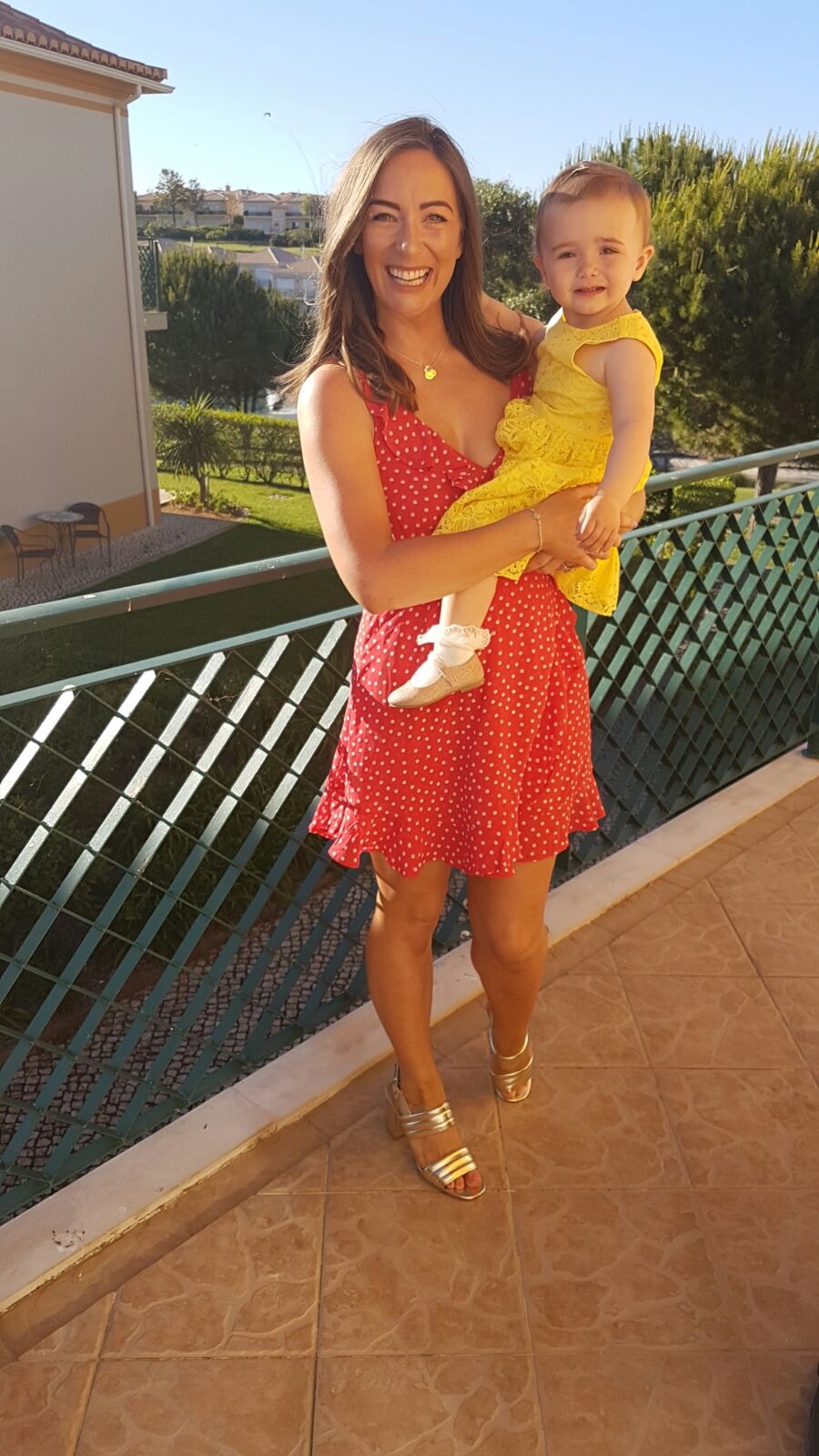 And the truth is…. it was VERY difficult. Unlike our last holiday when we were staying in a resort and there was buffet to head to in the evenings and she could run riot, this was more going out for meals in local restaurants and it was hard for her. She has a span of approx 45 mins and if we are lucky, one hour.
We brought the iPad and we also have a portable DVD player so we brought one or other of those out with us at night. I would normally give her a small dinner in the apartment at around 5.30pm and then she would usually snack/eat again while we were in the restaurant, I always just asked for a tiny portion of either rice, pasta with butter or chips – This really helps to keep her occupied.
But it depends on her mood, some days she was happy to sit and watch Peppa on the DVD and we could eat in peace, other evenings she had no patience and we had to speed eat our way out of the place, But hey, that's toddlers for you!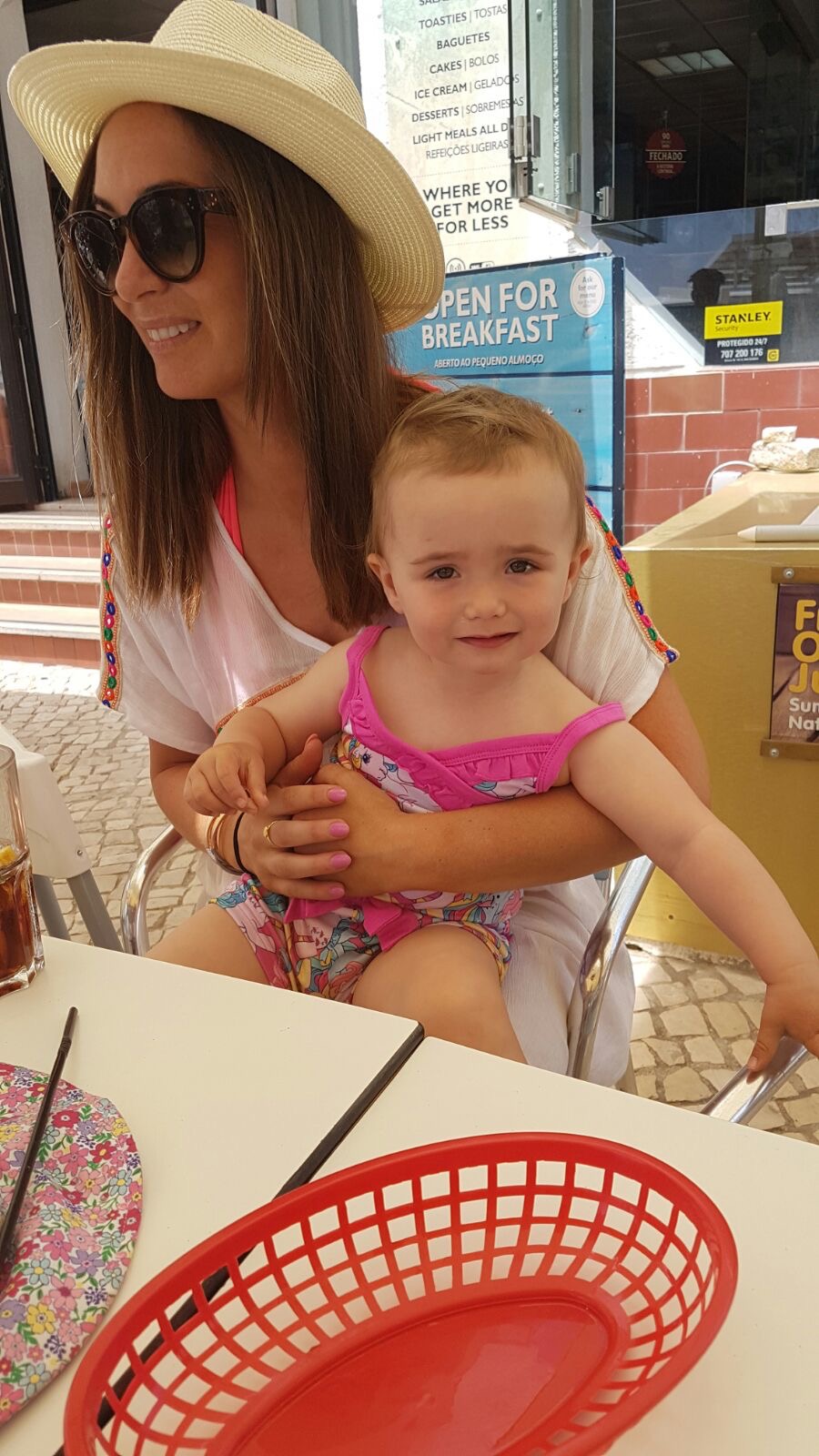 Restaurants 
As I said we had brekkie in the apartment each day. Lunch we usually had out, just at a casual beach side place, I then made Anabelle proper dinners in the apartment and then we all went out for dinner at night. In Praia De Luz, I would recommend;
Fortaleze Da Luz – this place is AMAZING. a complete must visit. It is an old Castle with the most stunning views. Ask to eat outside!!! It's so worth it.
2. Paraiso. This beach side restaurant is our other favouite. The views are AMAZING too and the food is divine. It has major Miami beach vibes going on – Fab interiors! V child friendly too.
3. Fabrica. Fab menu, lovely staff, close to the beach.
4. Italia. This is in Lagos town but is such a yummy Italian, well worth a visit.
There are lots more great restaurants but these would be my top 4.
Stroller/ Baby Equipment
I have the Babyzen YOYO stroller and love it, it is so neat, folds so easily ad can be brought on board if you wish. We choose to bring it as far as the air craft and then let them take it.
There was a cot in our family's place where we were staying and in any hotel or resort you are heading they will provide a cot, just make sure to request in advance. Same with highchair, any hotels or resorts will have these.
We did pack our monitors, just for peace of mind as Anabelle was staying in a room on her own.
Supplies 
Bring enough nappies, wipes, swimming nappies etc to get you through say 3 days or so and then you can head to the local supermarket. I like to have enough to get us through the initial days (just in case) but everywhere now has shops that will sell the Pampers equivalent (Think in Portugal they were called Dodot). Same goes with swimmimg nappies.
The only thing now, having been on two foreign holidays with Anabelle, they don't tend to have the baby snacks I like to give her (Like the organic ones etc) So I do advice bringing some snacks.
I also packed a one tog gro bag – I got it from Mothercare online and it's perfect for warmer weather. As well as that I brought a little hooded towel for her.
I also brought Ewan the Sheep, and some of the teddies from her bed – To remind her of home! I know i know, I am probably mad, but I do think it helps her! I also brought her bedtime book (Goodnight, Moon) which we read every single night before sleep. So I tried to keep things as normal as I could.
Clothes & Swimwear
Most of Anabelle's holiday clothes I got in Dunnes Stores, Penneys and Next, with a few pieces from Jojo Maman Bébé.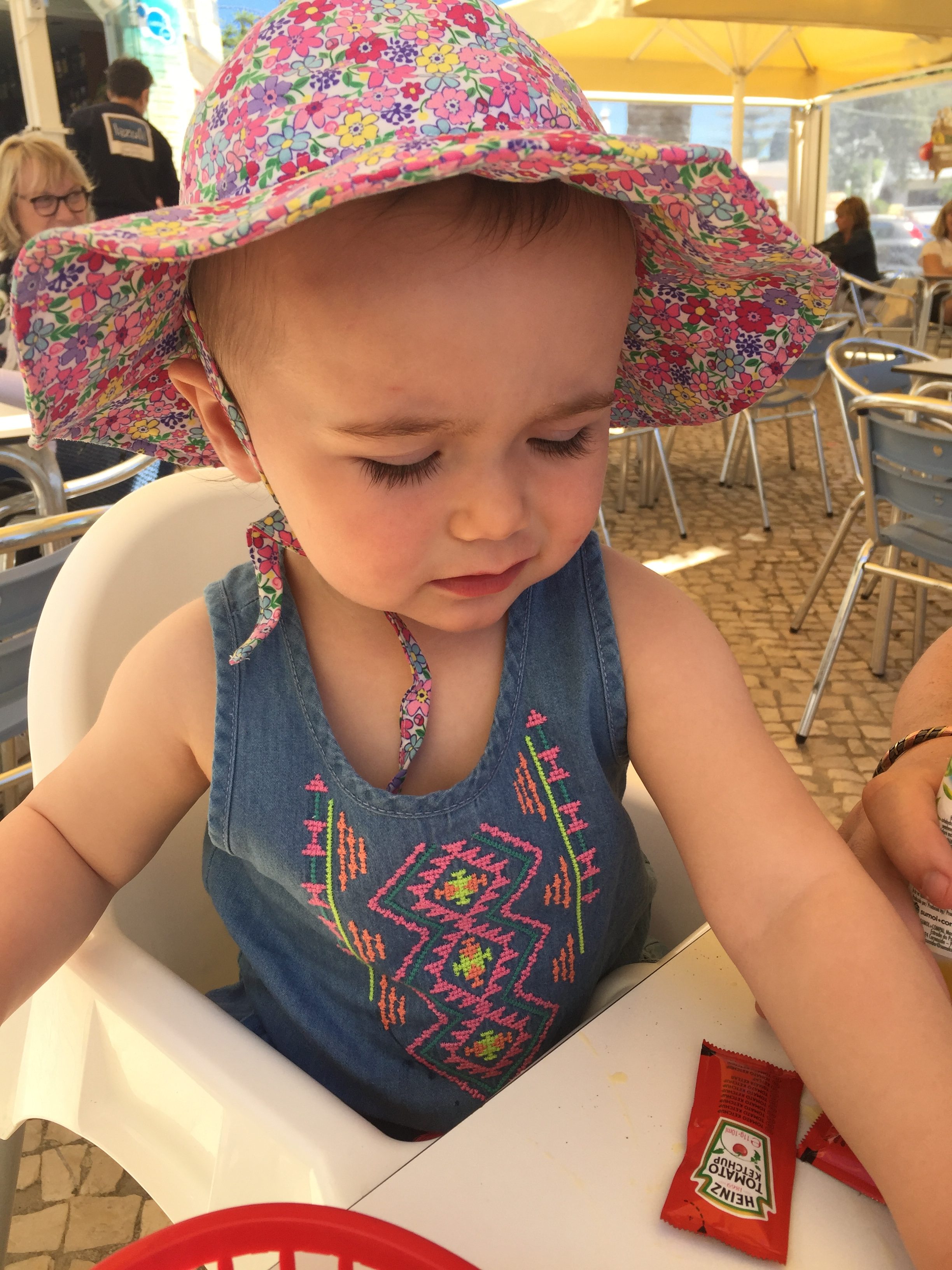 Jojo Maman is fab for swimwear, swimming hats and swim shoes and I just ADORE the dresses they do for little girls – Really cute.
I picked up two swimsuits ( coverall all swim suits) from Dunnes for Annabelle, she wore those to the beach and pool at all times. There is great comfort in having her more or less totally covered up. They are very handy and I highly recommend.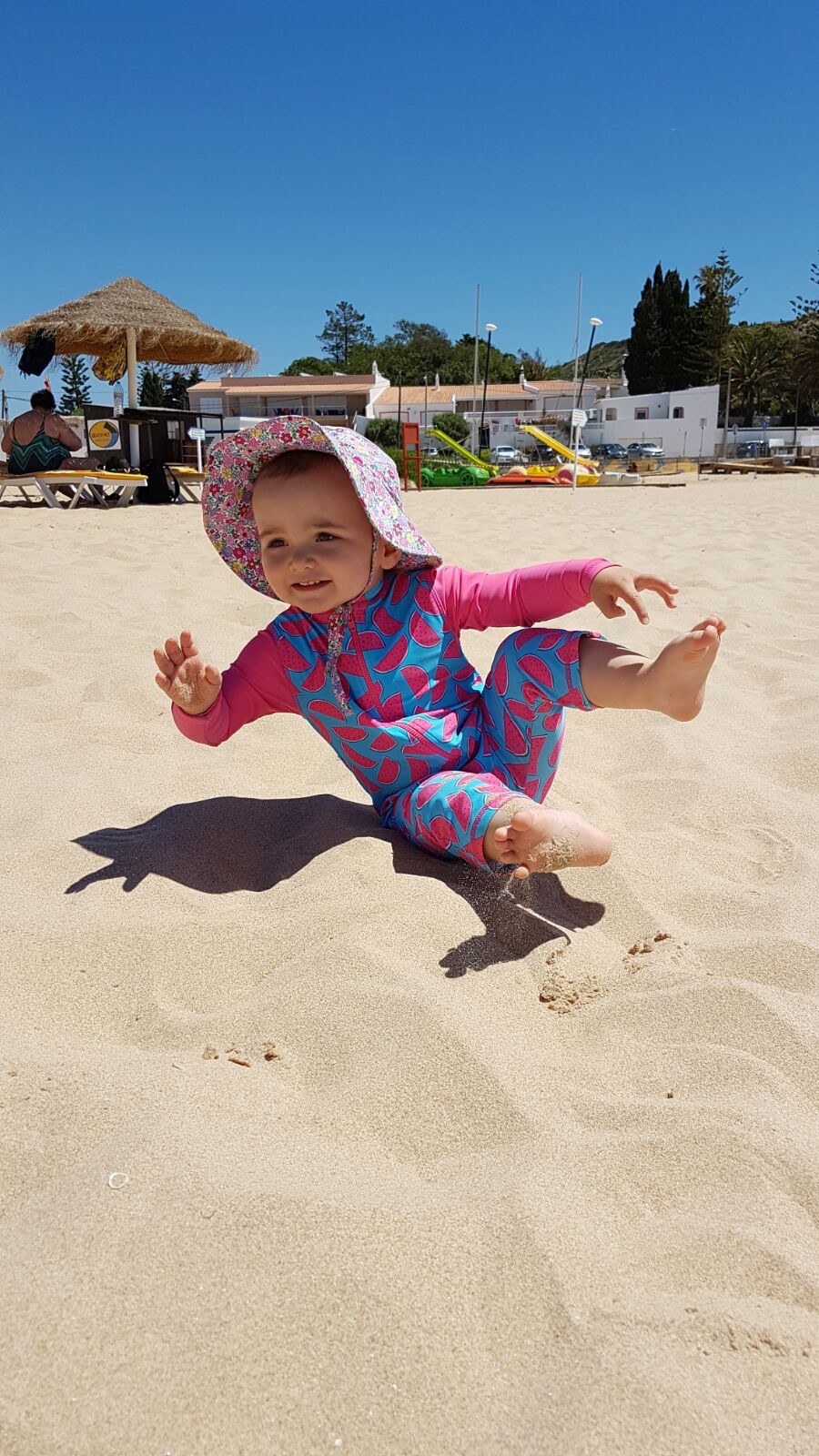 She has swim shoes/ beach shoes (which can be worn pool side or in the water) from Jojo Maman and a tie on swim hat from Jojo also. Everywhere has great swimwear in at the mo – Penneys, Heatons, Dunnes, H&M, Zara, Next etc etc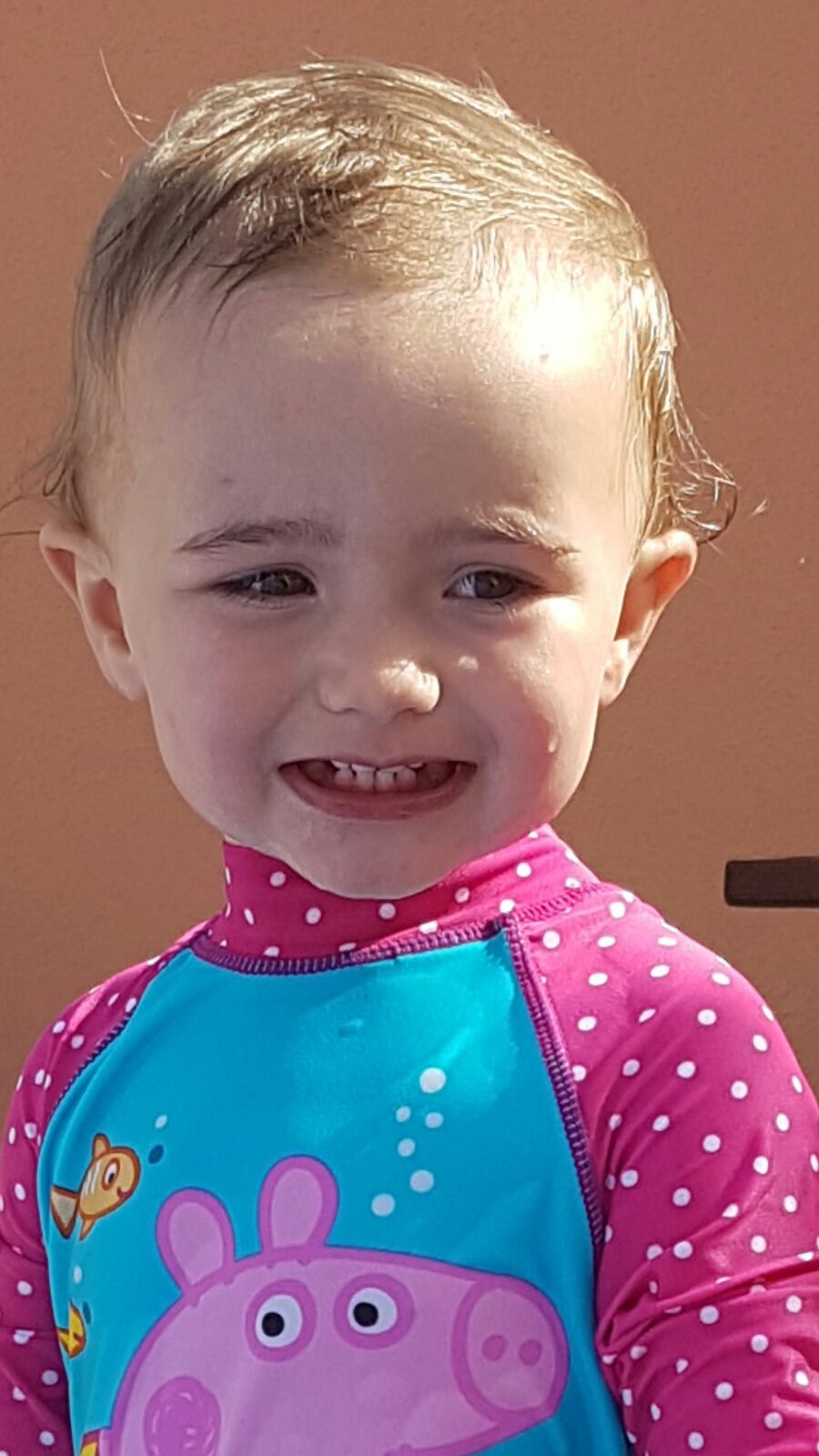 I picked up fabulous denim shorts and cover ups for her in Penenys. In the evenings she mostly wore dresses with a little cardigans. They need very little so try not to  over pack (easer said than done as kids stuff so soooooooo cute and hard to resist not bringing it all!)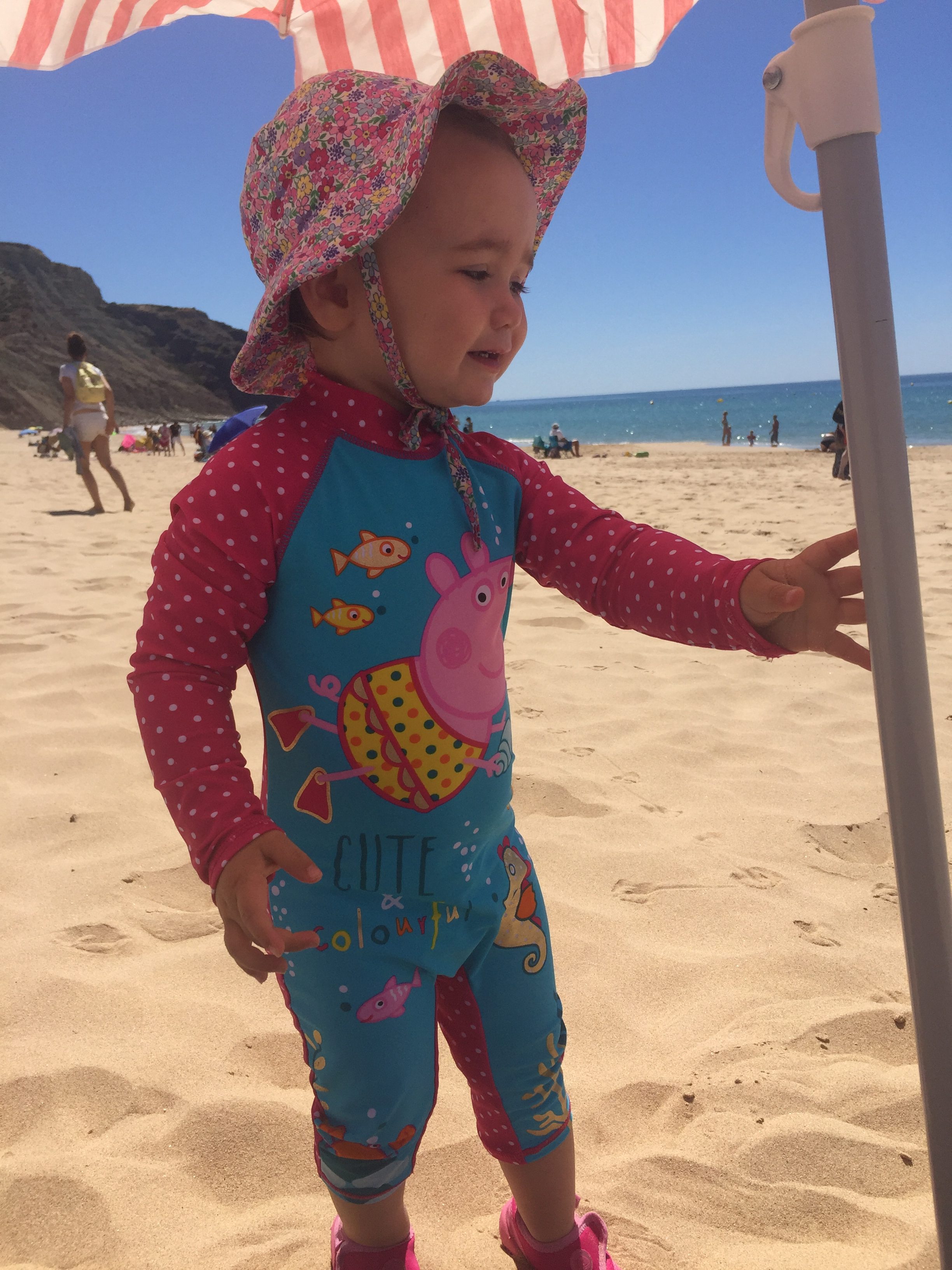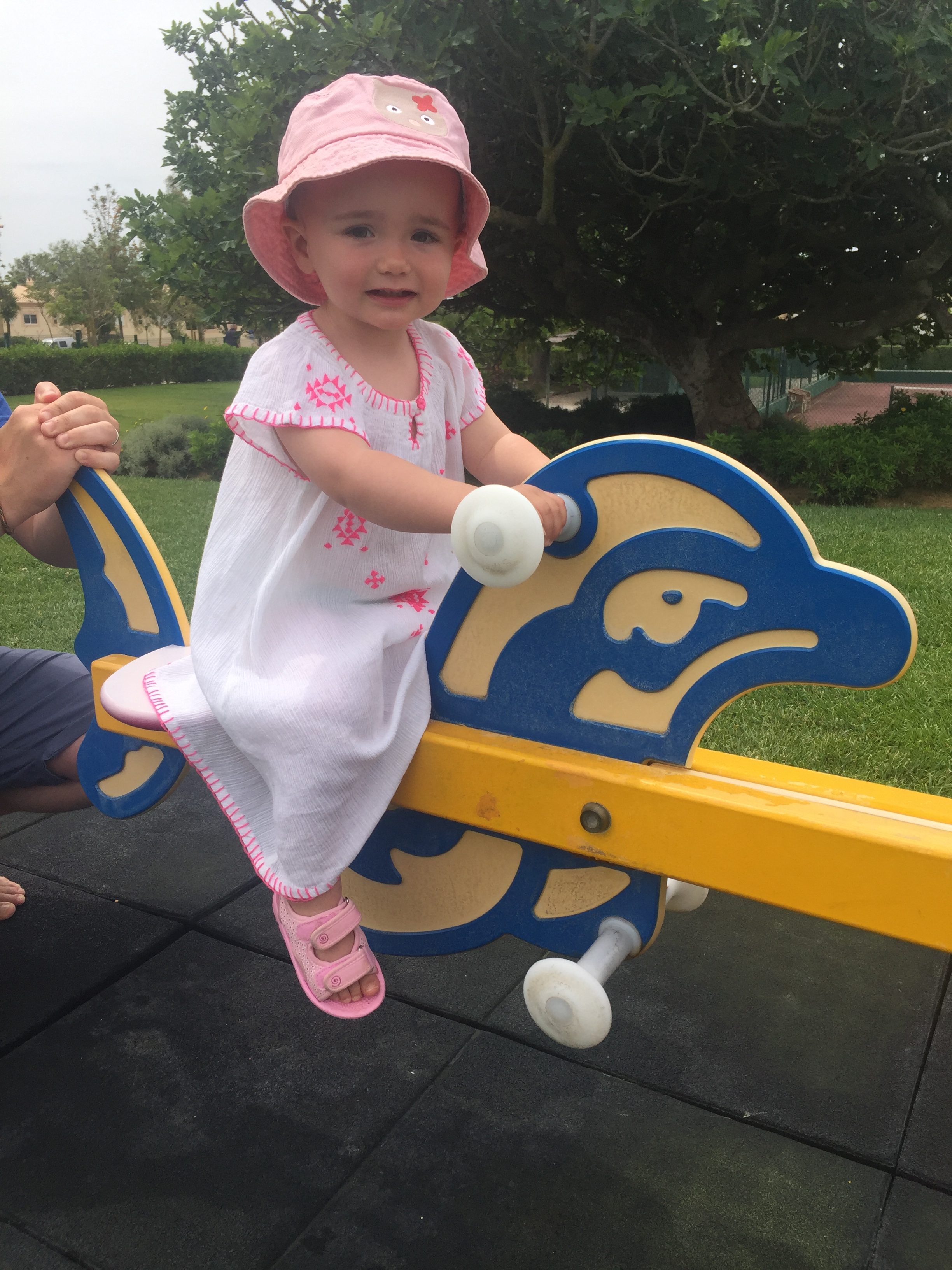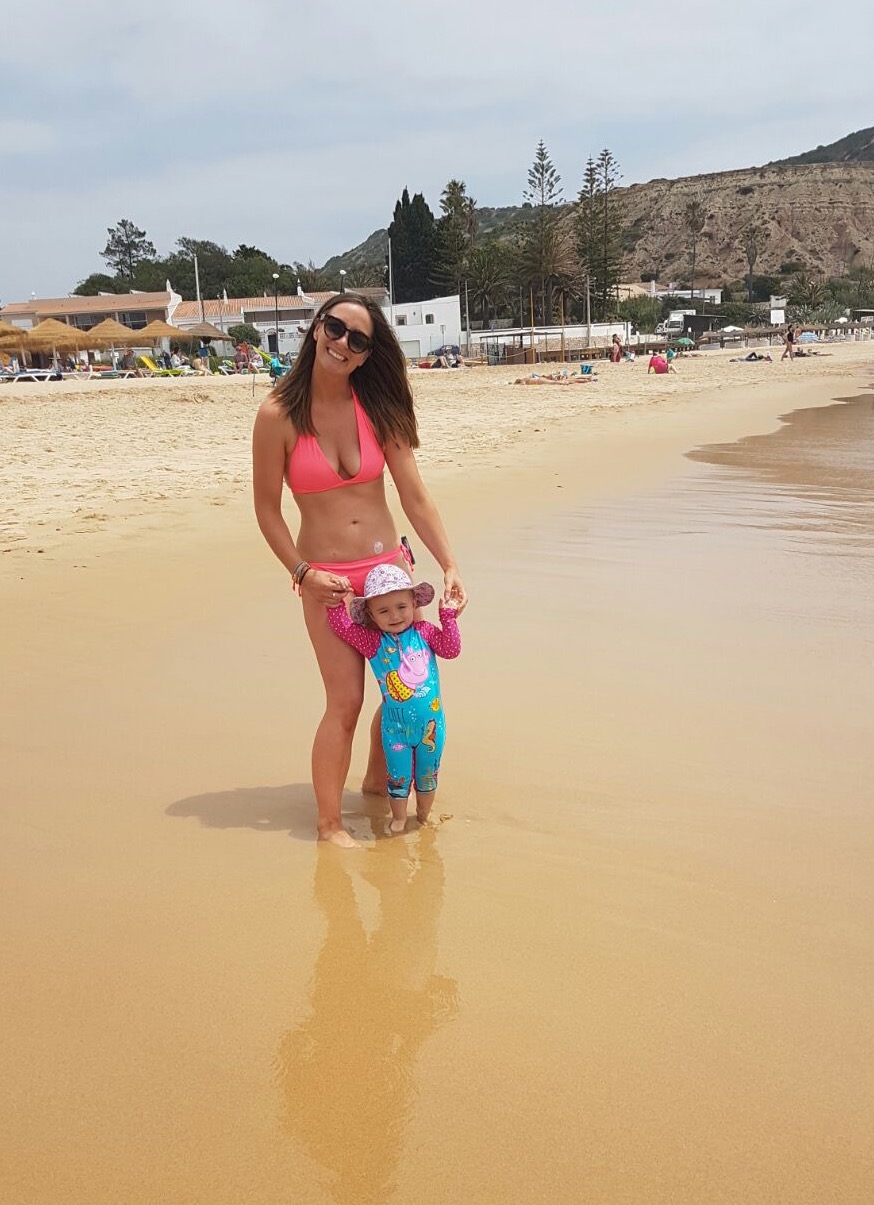 I think that's about it, if I have missed anything or if you have any questions, please just leave a comment below and I'll get straight back to you.
'Til next time
Naomi xx