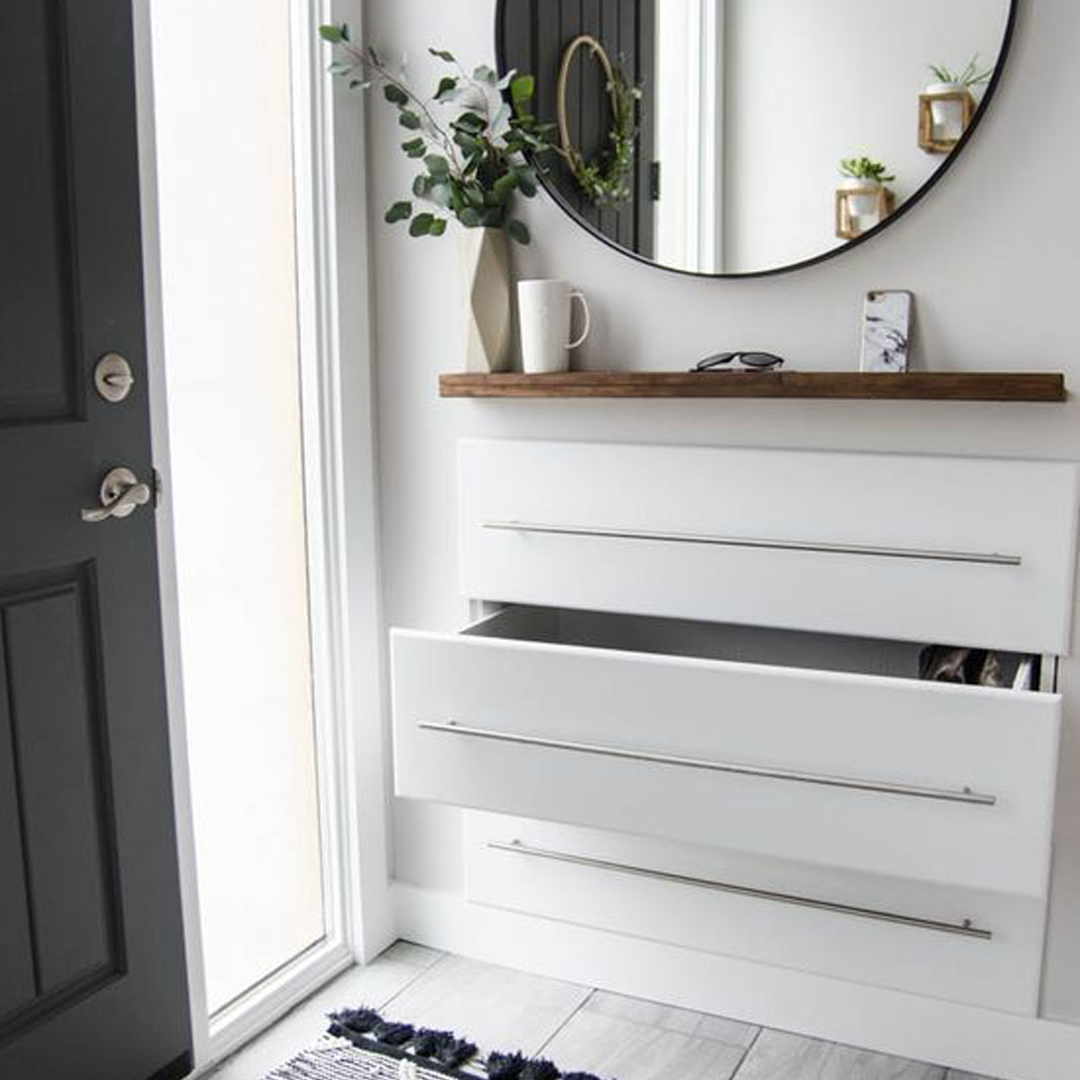 Entryway Ideas That Make a Beautiful First Impression
There's no denying that a beautiful entryway makes your home feel warmer and more inviting. However, sometimes space (or lack thereof it) makes it difficult to design an entryway that you and your guests will truly love. To help you pack a lot of style and function into your space, we've pulled together some inspiring pictures of small entryways that pack a serious punch when it comes to interior styling. Keep scrolling for some ideas that you can easily implement in your own home. 🙂
#1: Hidden Storage
Pinterest never ceases to amaze me. This is such a good idea for a small entryway and also a great way to keep your shoes organised in a neat way!
#2: Wall Shelves
If you want to create a stylish entranceway, sometimes it's as simple as adding a shelf and styling it with beautiful accessories. I love the simplicity of this hallway. So classic and clean!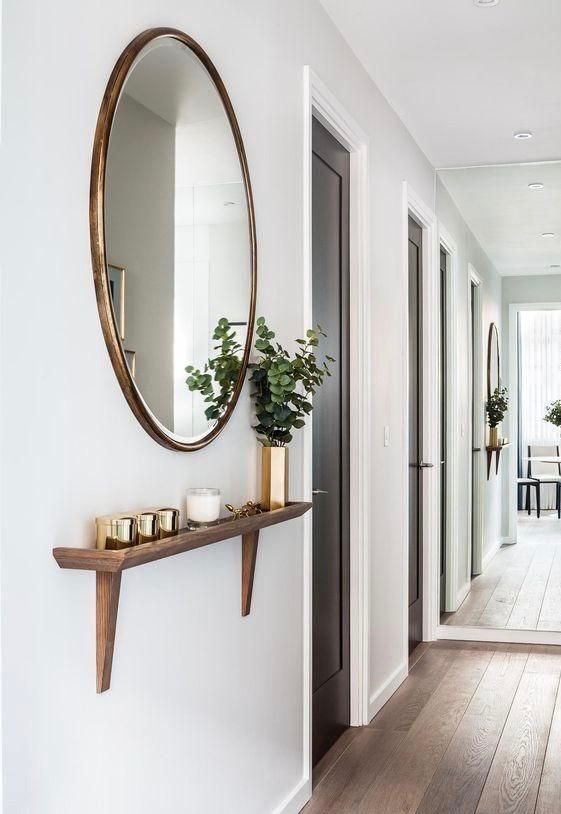 #3: Quotes & Cushions
There are so many beautiful prints like these available on Etsy. Most of them are digital downloads that you can buy for €5 or €6 and print yourself either at home or with a professional printer. Frames are easy to find so this is a beautiful and very low cost solution to add some style to your hallway.
#4: Plants, Plants and More Plants
I have to admit, I'm slightly obsessed with plants. Not only do they take your interior styling to the next level, but there are also so many health benefits of having plants around your home. Take ferns, for example, they are known for being easy to care for, and they're also a powerhouse for purifying the air in your home. Check out this article for a list of 10 Indoor Plants That Improve Overall Health and Welness.
#5: Make It Personal
I absolutely LOVE looking at pictures when I visit people's homes. A wall full of happy memories is guaranteed to make you and your guests smile the minute they come into your home.
Here are some of my favourite homeware finds…
IKEA are usually great for frames and shelves.
Woodies are great for plants. If you pop into your local Woodies a horticulturalist will be able to recommend the best plants for indoor use.
I hope you enjoyed these ideas.
Stylishly yours,
Laura x