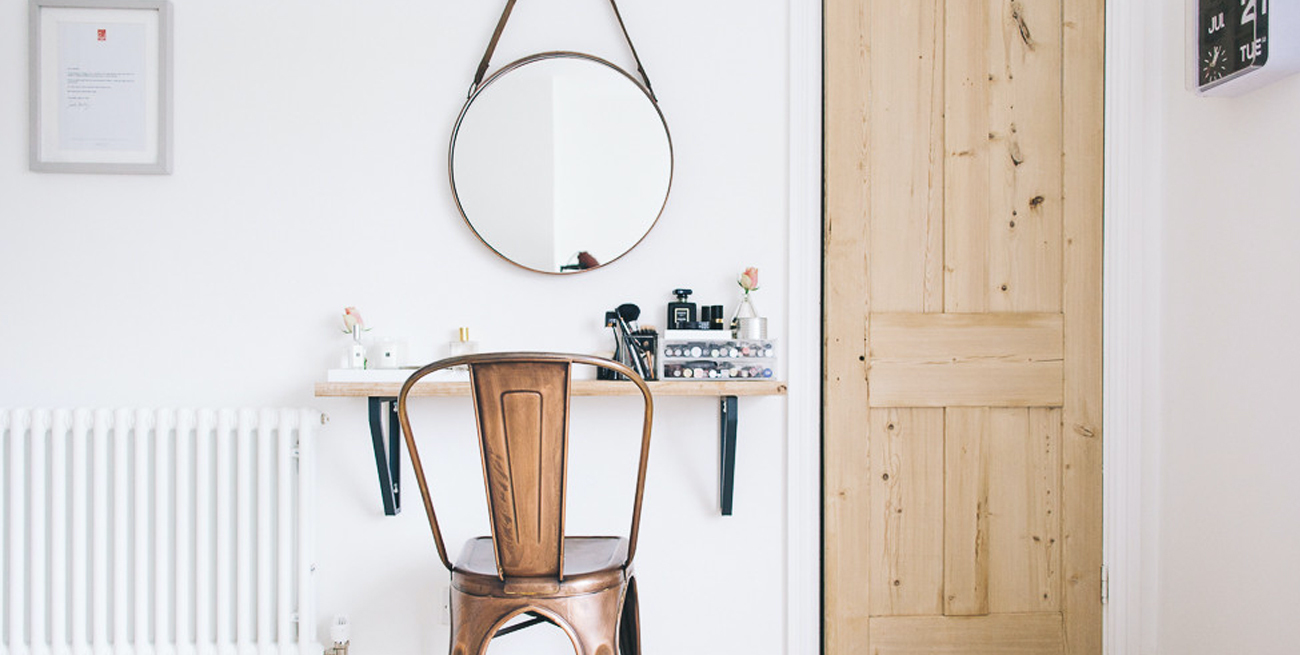 Dreamy DIY Dressing Tables
Dressing tables are truly a girl's best friend but more often than not, space (or rather lack thereof) often becomes a barrier when trying to bring your ideas to life. When we came across these clever and compact dressing tables on Pinterest, it reminded us that with a little creativity, anything is possible. 🙂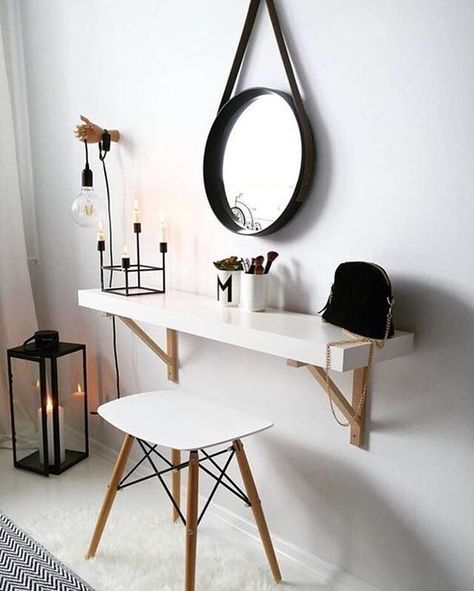 We love the subtle creative touches like the wooden mannequin hand and pendant light. It really adds some personality to the dressing table whilst keeping things minimalistic and oh-so-chic. Creating a space like this in your bedroom is so easy and affordable. 
You can buy a similar wall unit here for €11 and the stool here for €99.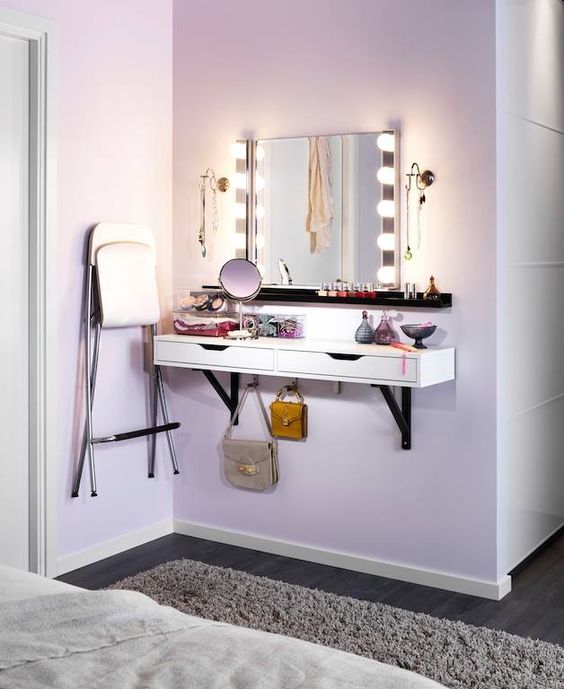 You can buy this exact wall unit here for €49 and a similar white folding chair here for €20.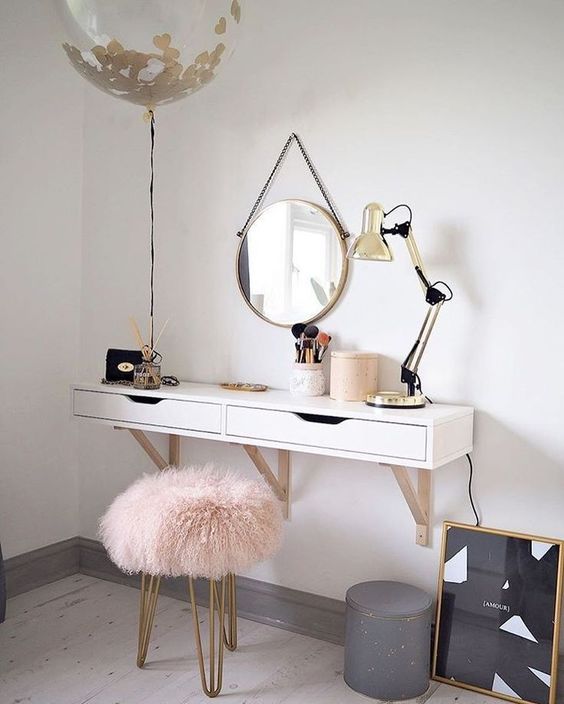 The wall unit is €46 and you can buy it here. We have some love stool options linked below so keep scrolling.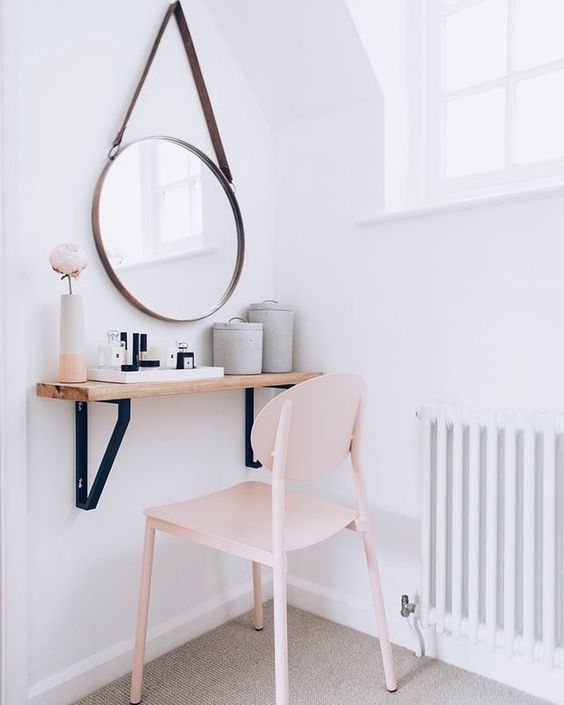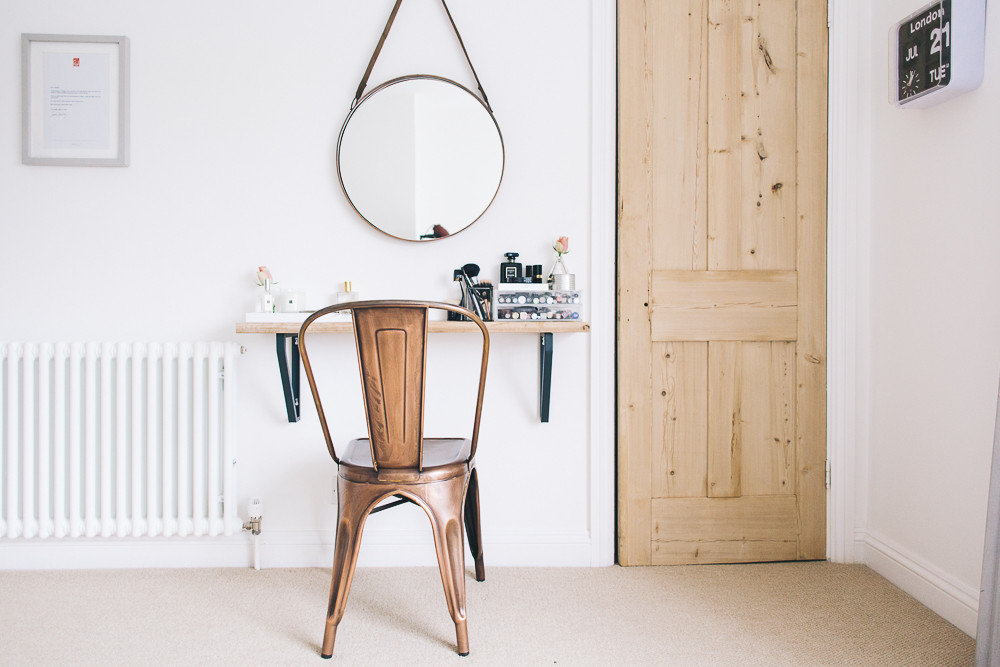 Keep scrolling for all the little finishing touches that will make a big difference…
Black, White and Gold

Pastel Perfection

Tempting Turquoise and Gold

We hope you enjoyed reading this post as much as we enjoyed writing it. It's really inspired us to find creative ways to work with small spaces. 🙂
Stylishly yours,

Laura x
*Please note, Laura may receive a commission on sales via the links used in this post.