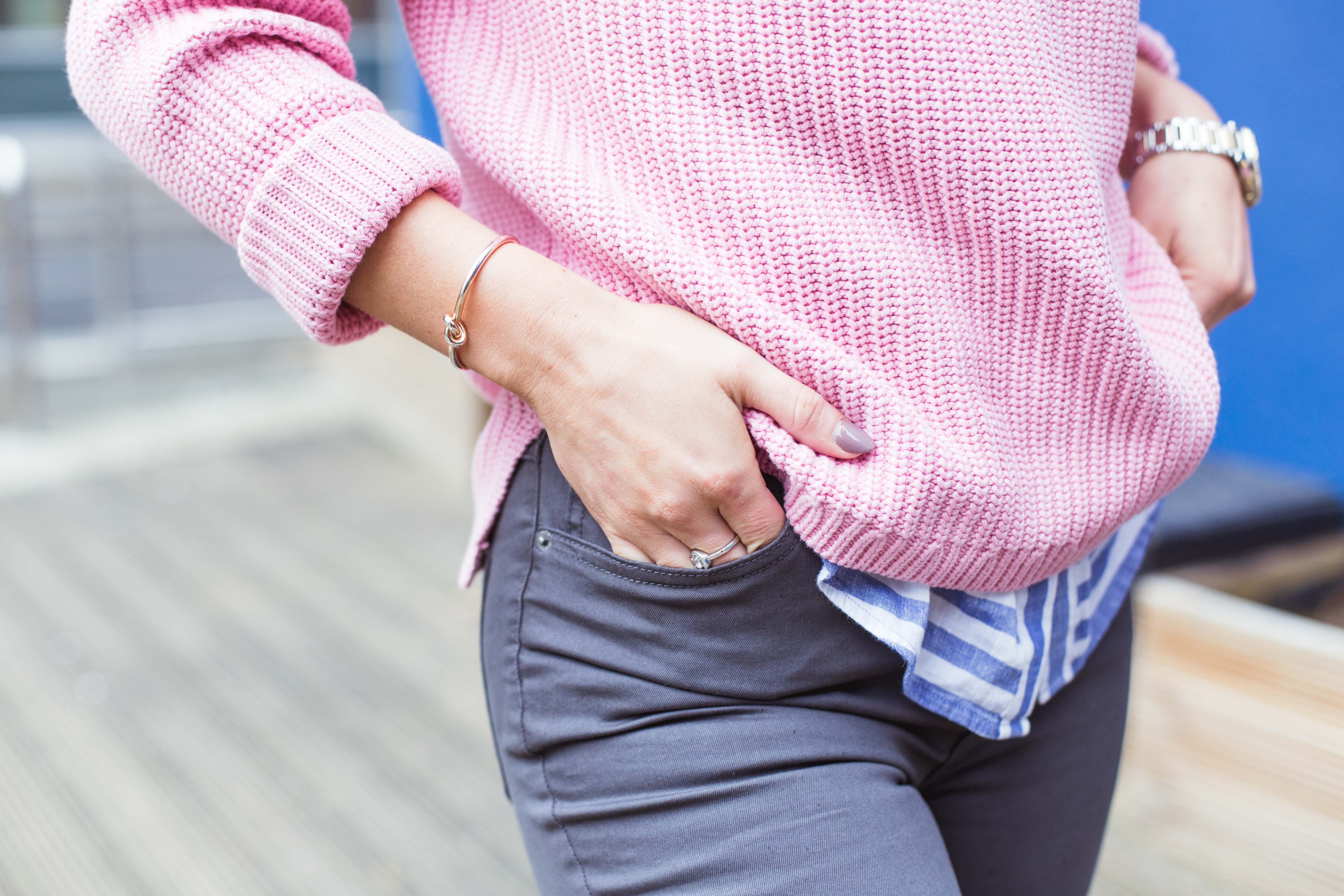 Denim Prep Style with Marks & Spencers
Hey ladies
I teamed up with Marks & Spencer recently for a really fun collaboration showcasing their fabulous denim collection. You can read my previous blog post and the other look I shared from them here. When I was approached by Marks & Spencer about this collaboration, I instantly accepted, they are a fantastic brand and often overlooked. This collaboration is a great opportunity to get people to have a look at what M&S really has to offer, for all ages.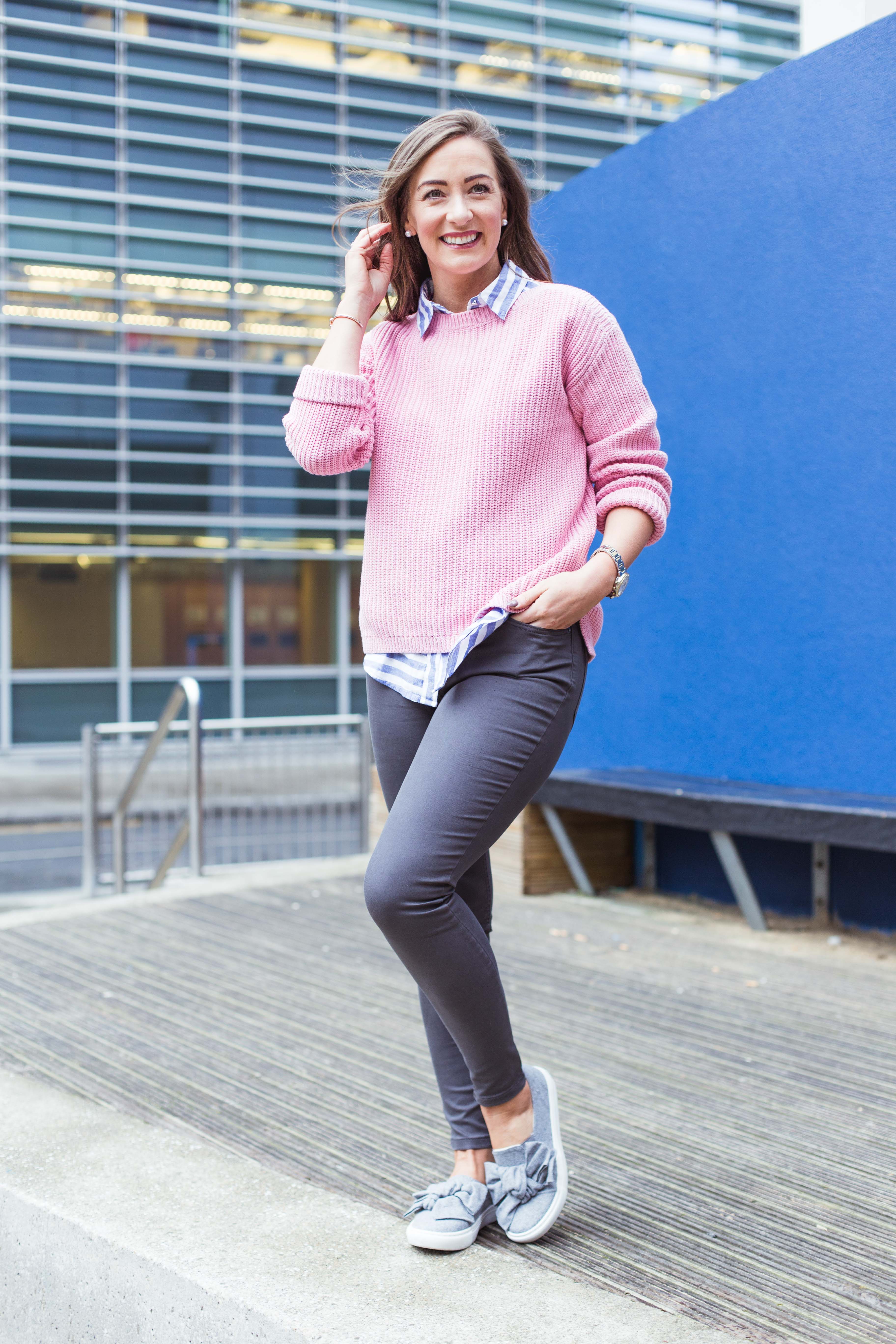 As a mum too my 16 month little monkey Anabelle Ivy, I am always, always on the go so my 'mammy uniform' is a staple of jeans, knits and usually loafers or trainers. I sometimes feel we can get stuck in a rut with our day time clothes, we always tend to put so much effort and time into our occasion wear and then when it comes to every day we don't try as hard. Speaking for me anyway, I always feel better and more confident if I like my outfit and if I feel comfortable, it definitely has an impact on my mood. So when this opportunity came my way, I instantly knew I wanted to style every day, easy, simple, wearable looks. Pieces that could be intertwined through your whole wardrobe and worn over and over again in lots of different ways.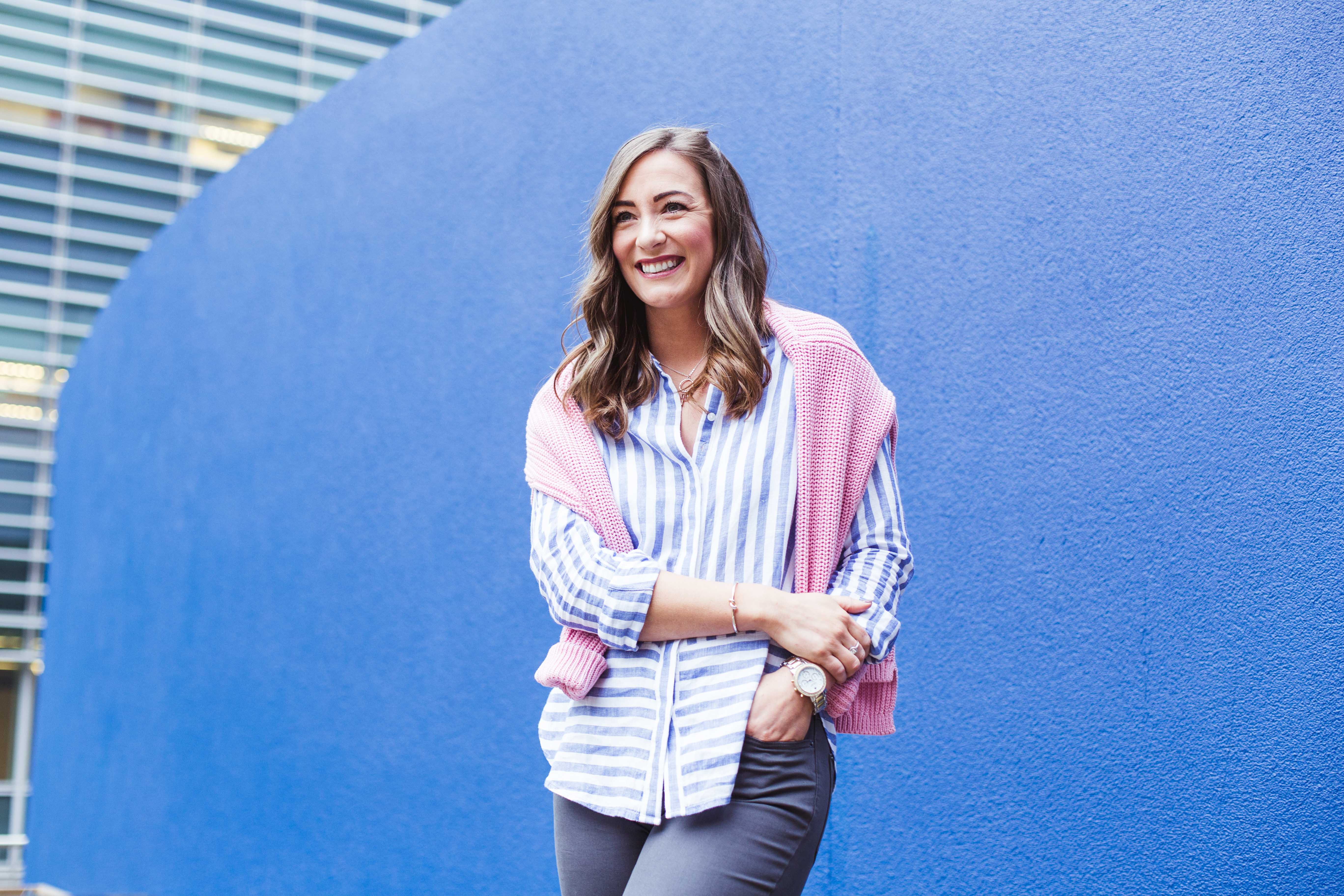 Given we are approaching Spring, I wanted to add a splash of colour, plus I wanted to showcase the stunning range of coloured skinny jeans on offer at Marks & Spencer.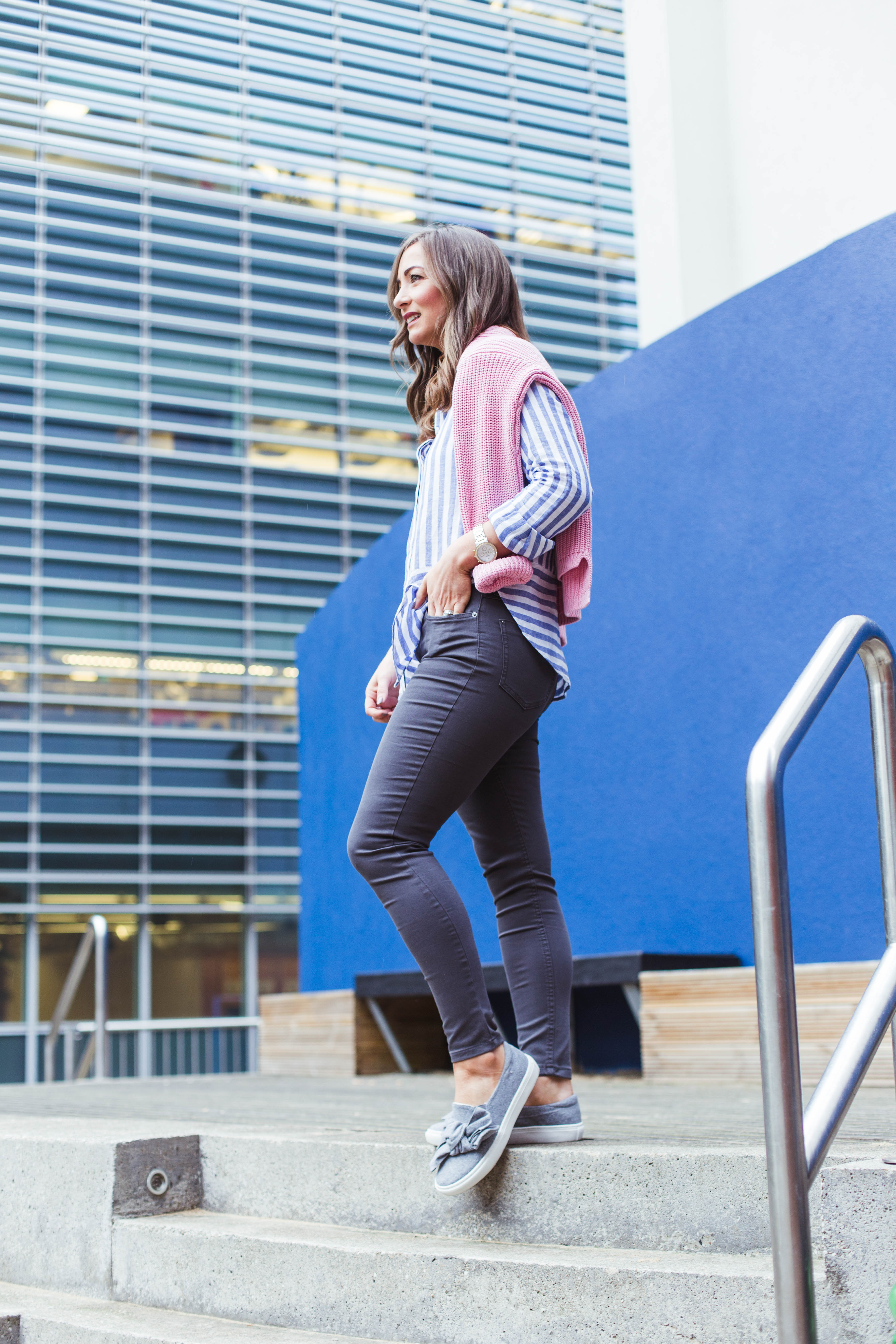 Grey is huge for SS17, so I was instantly drawn to these gunmetal grey skinny jeans. They are skinny style jeans but not super super skinny, there is nice flexibility and movement in them, but in saying that they are nice and skinny right down to the ankle (which I love). They are a mid rise waist, always a plus, I just can't wear low rise jeans at all, and especially not when I am constantly bending down to pick up Anabelle Ivy. Again, like the previous jeans I showed from Marks & Spencer they are a standard fit. If you tend to fall between sizes I would definitely suggest you go down a size. These jeans are €30 I got the shade 'Gunmetal', see them here but they also come in NINE other colours, including; this fab plum colour (see here) and green (see here) as well as off white, pink, brown and red.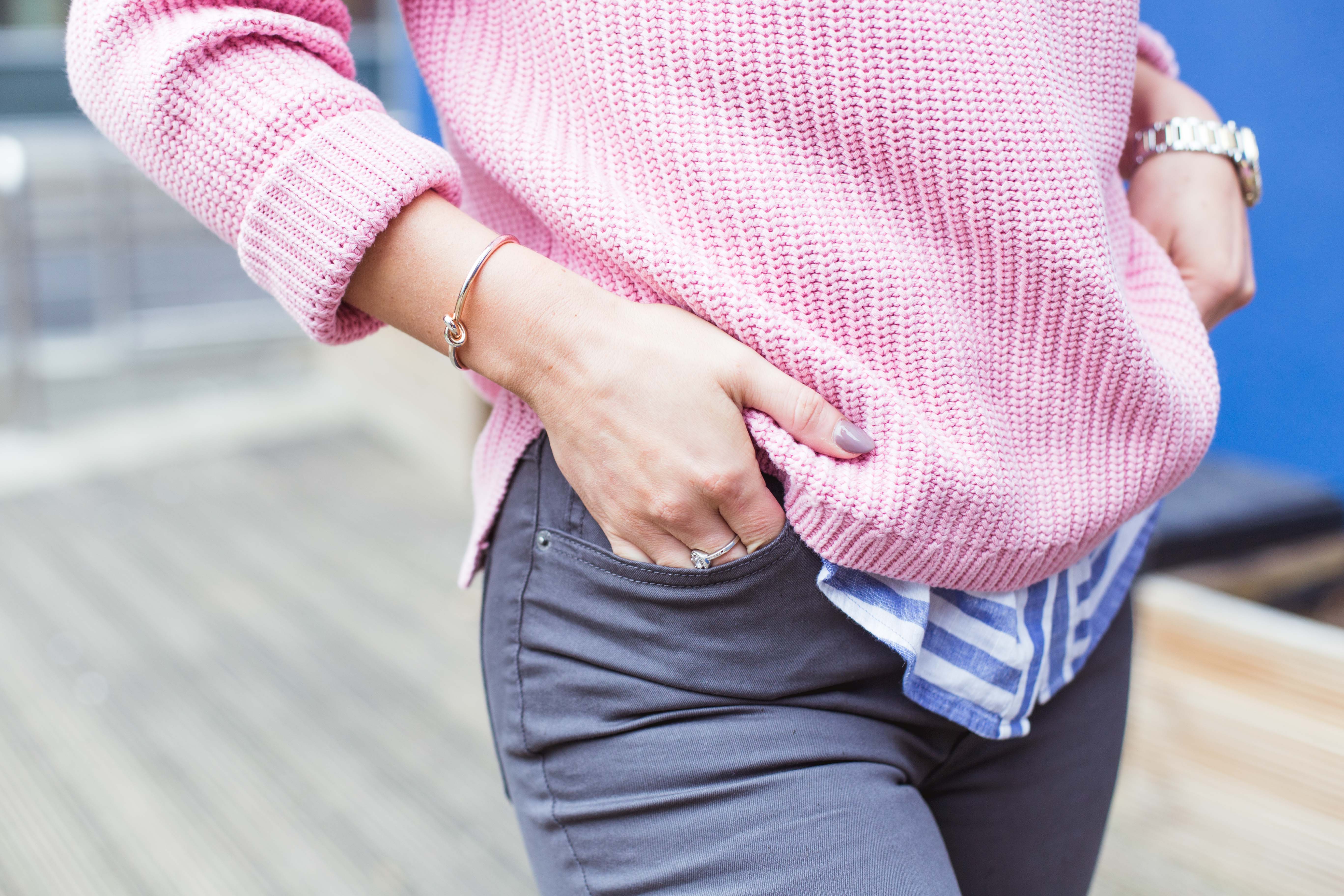 To view the full denim collection available at Marks & Spencers see here 
Grey and pink are always a great combination so this beautiful pink oversized jumper was an easy choice. I love the shape and style of this jumper, perfect for layering. I also love how this jumper is a loose fit – perfect for over skinny jeans, plus I like how it is slightly longer at the back. This jumper is €27 and you can see it here. It also comes in cream, navy or khaki.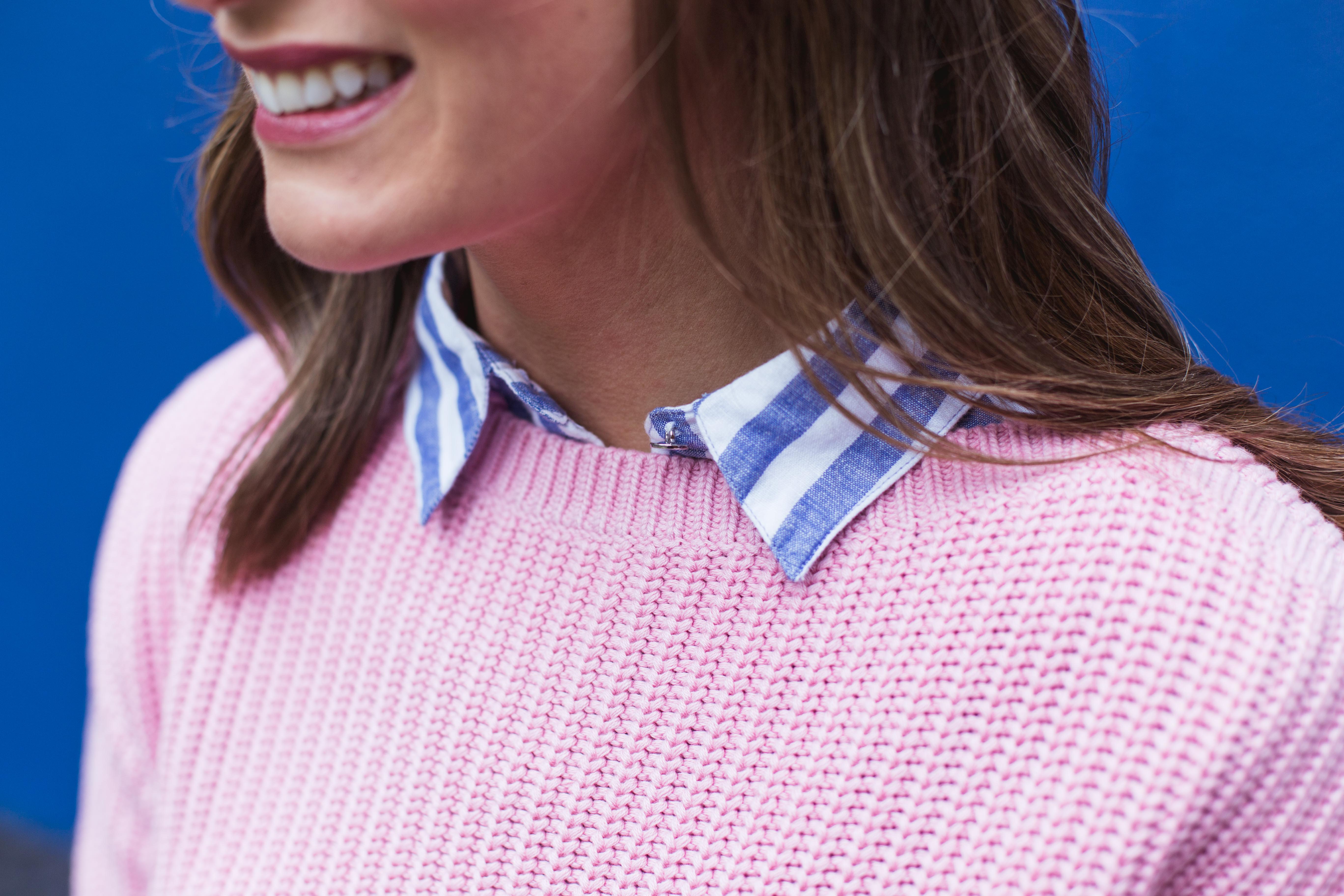 We are seeing lots of this style of striped shirt on the high street right now and I am loving it, I love a striped shirt styled under a jumper like this, plus the blue & white stripe really make the pink pop! This striped shirt is €40 and you can see it here.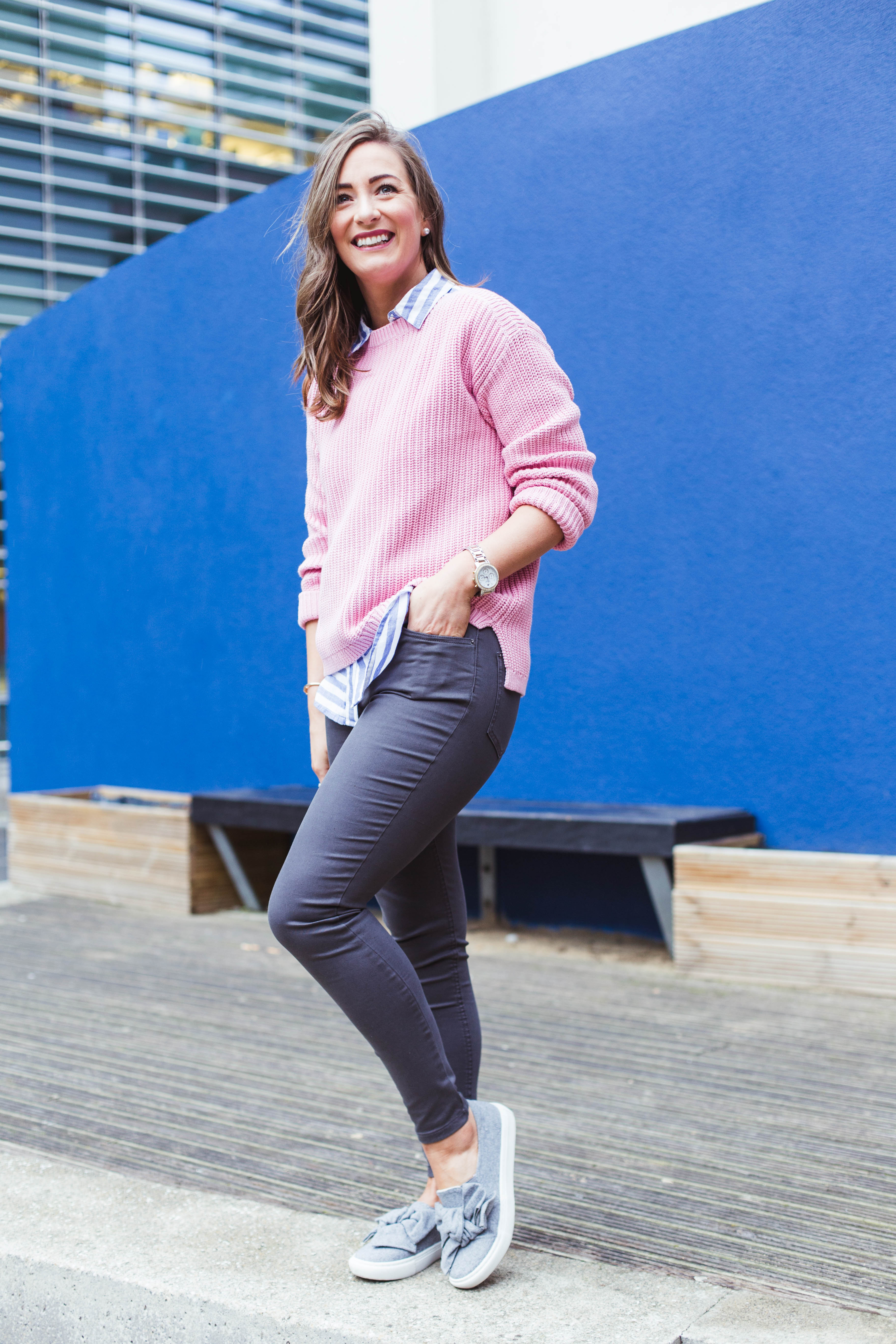 And last but wow certainly not least…. The shoes… Oh my word these shoes are to die for!!!! I am in love. They are €35 and as well as the grey colour I wore they also come in denim! Divine!! You can see them here. They are like wearing slippers, so comfortable. Such a nice change to feel so comfortable in a photoshoot.
Shop My Look
Jeans, €30 See here
Jumper, €27 See here
Shirt, €40 See here
Bow Shoes, €35 See here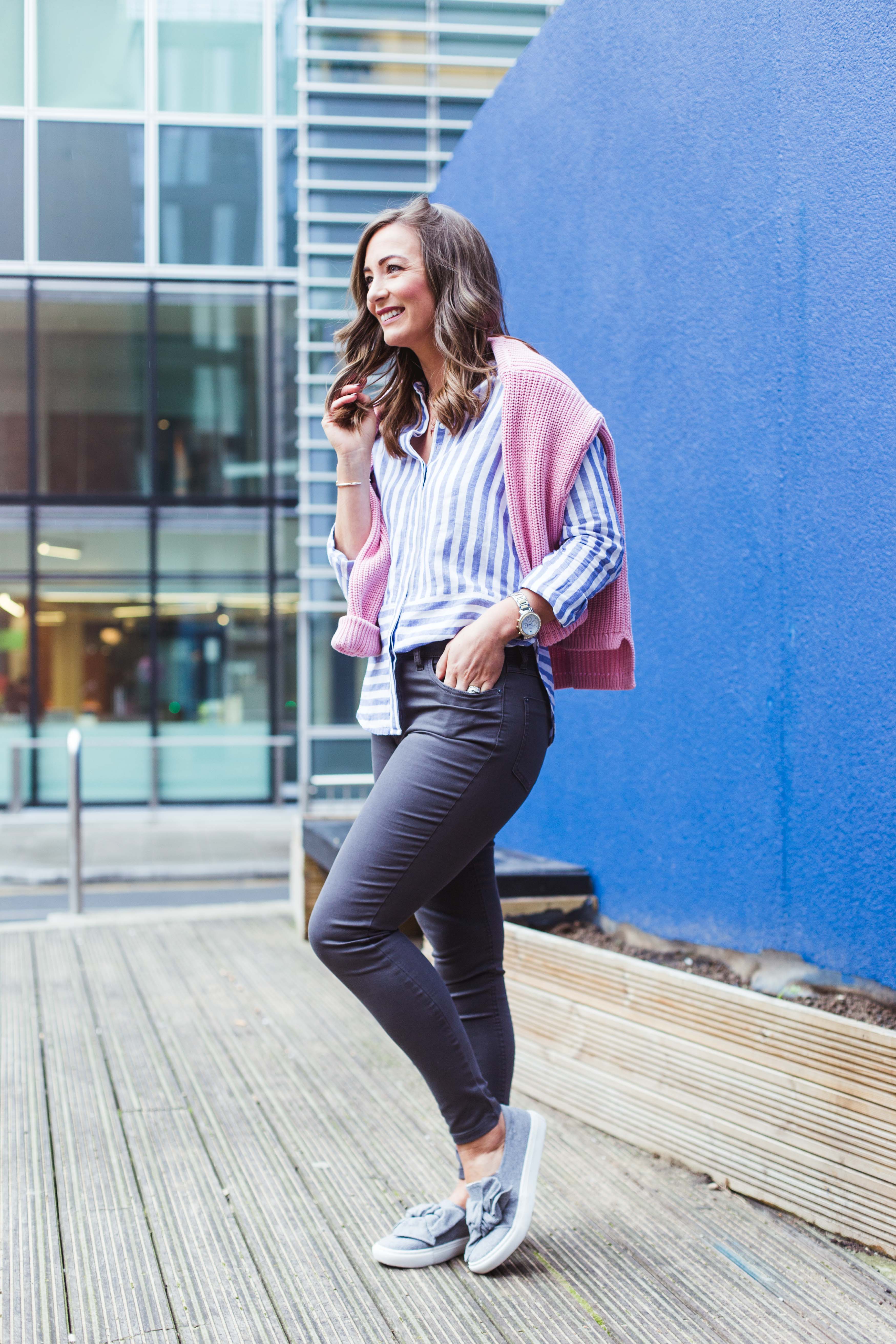 Hope you enjoyed this post. If you missed my other style post in association with Marks & Spencers you can see it here.
All photos by Bríd O'Donovan 
'Til next time
Naomi xx
** This is a sponsored blog post ** 
It was supported by Marks and Spencer and Shopping Links. Although a sponsored blog post, the looks were chosen and styled by Naomi herself and all opinions expressed are those of Naomi's and not the brand.