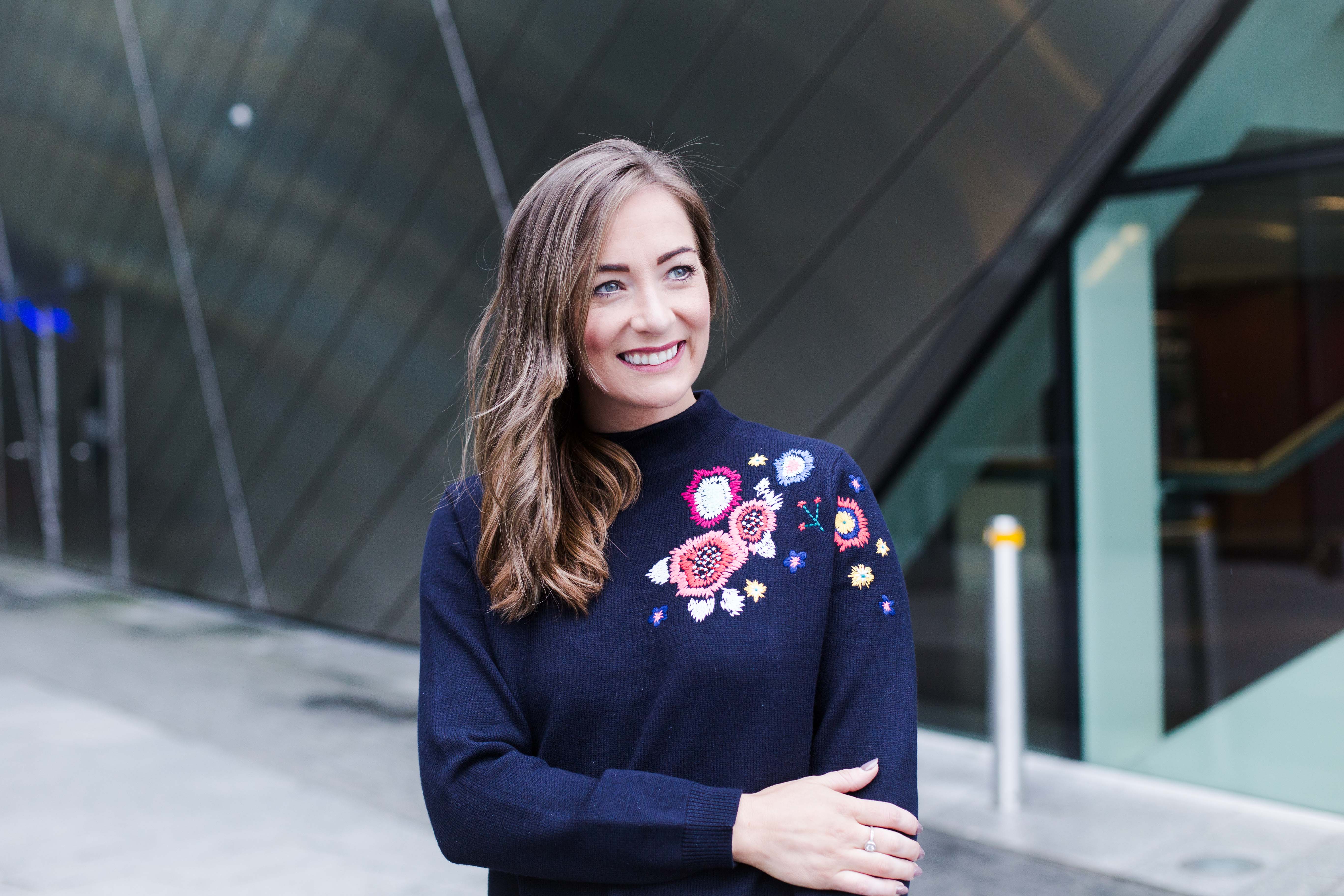 Denim Days with Marks & Spencer
Hey ladies
I'm delighted to share this post with you.  Over the past 16 months I have taken a small step back from The Style Fairy to focus on Anabelle Ivy, but now she is getting a little bigger it is time for me to get back at it more. So when I was approached by Marks & Spencer to collaborate with them on a blog post showcasing their denim collection I was thrilled.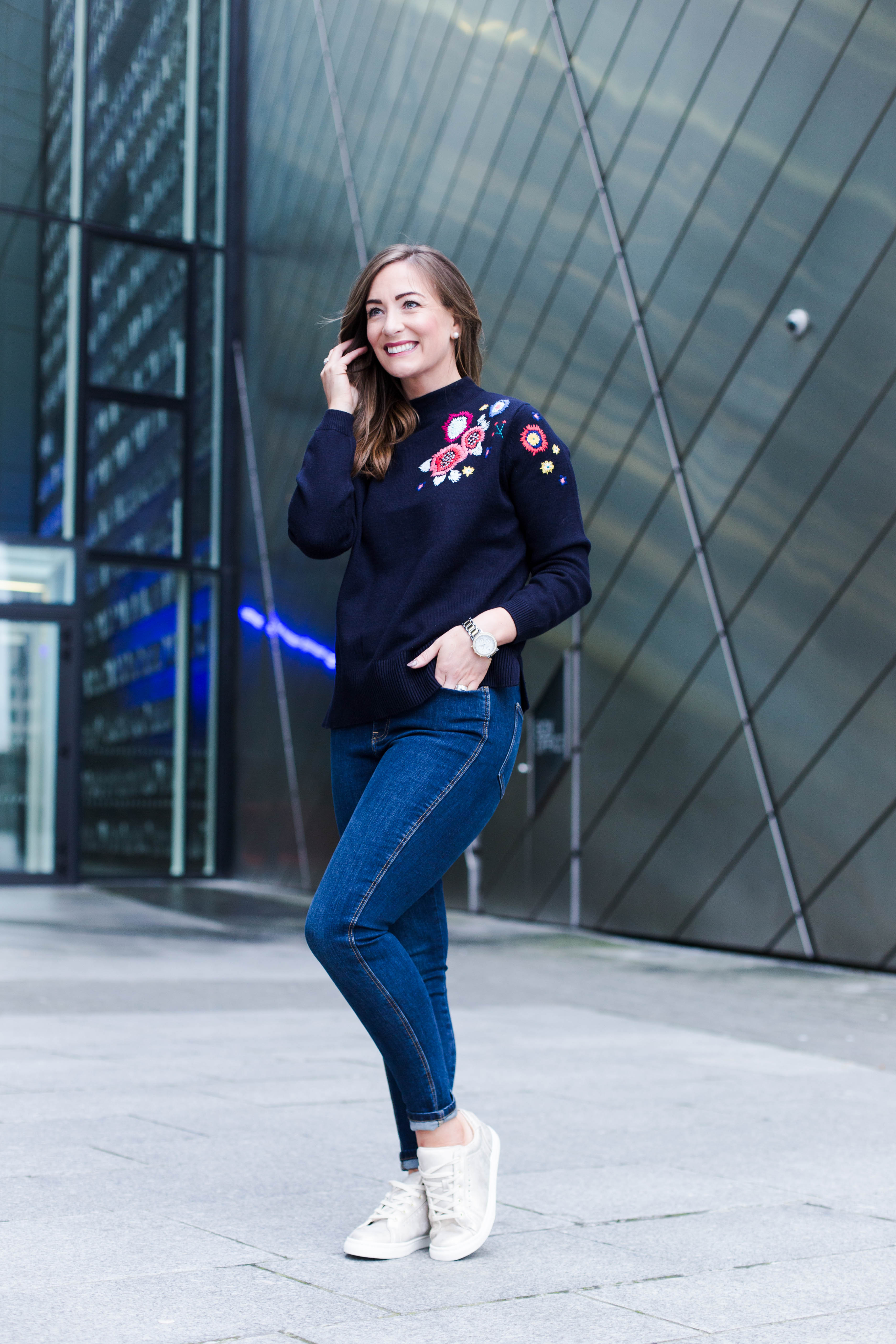 As a mammy, I am all about comfort, gone be with the days of high heels on a mid week day, now it's all about trainers (if you follow on Snapchat you'll know I've become trainer obsessed – My username is: thestylefairy), great fitting skinny jeans and soft, cosy knits. It's a look I love, feel good in and feel comfortable in. So often on the blog we feature occasion wear, well with this post I wanted the focus to be on stylish, simple every day looks.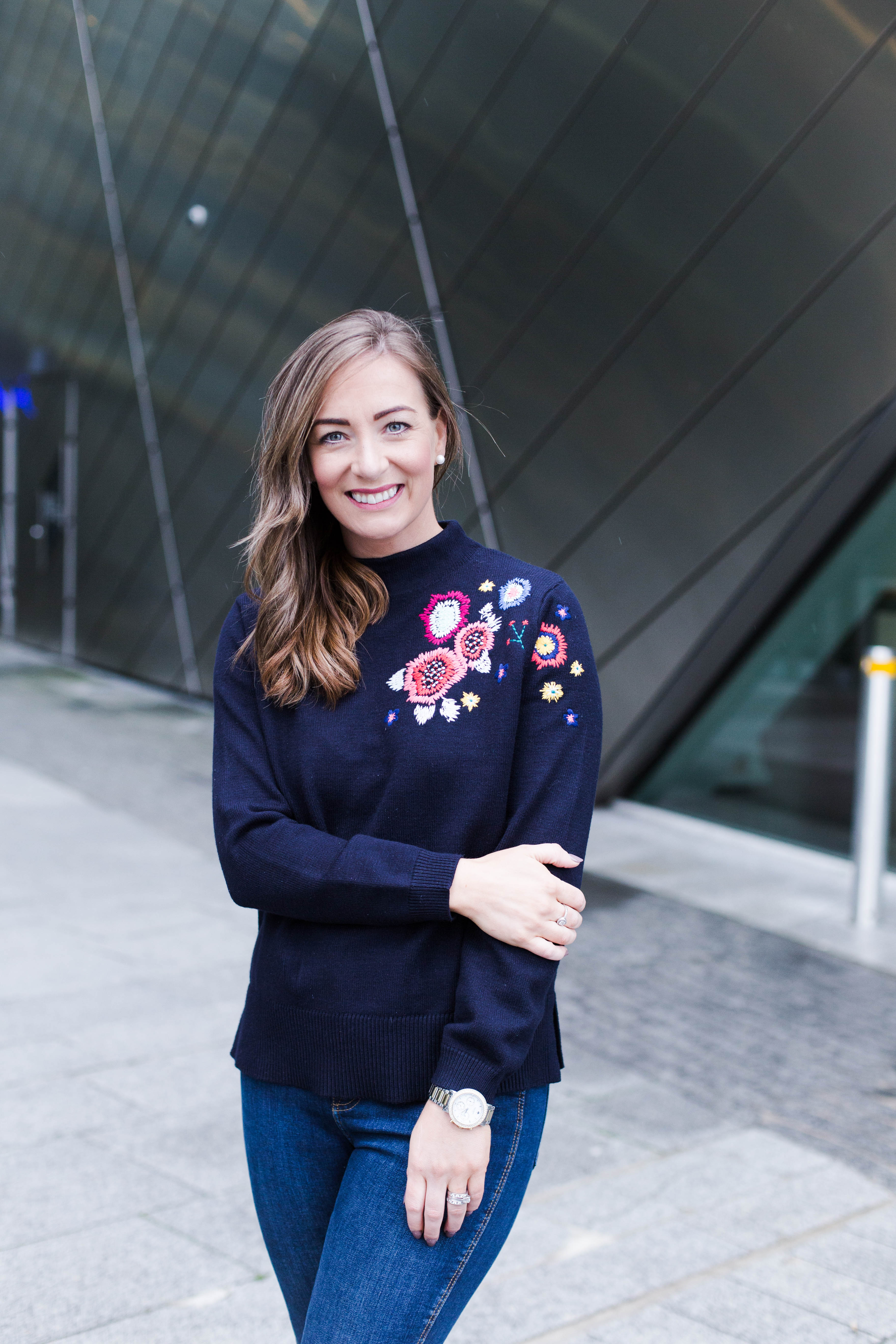 This first look from Marks & Spencer ticks all those boxes; the fit of these skinny jeans is amazing, and I especially love that they are high waisted, what woman doesn't love mid or high waisted jeans? Well I certainly do. Two main reasons, one they conceal that jiggly part of your tummy which most of us are a bit conscious of and two if, like me, you are bending down to lift a baby or a toddler up all the time, you are not flashing off skin at the back!! They really hold you in, plus there is a great stretch in them too, so they are comfortable to wear. I decided to roll up the bottoms, not because they were too long, but I just like how that looks with trainers and it adds some detail to the look. These skinny jeans are €34 and you can view them in more detail here. You can see a similar style pair of jeans here.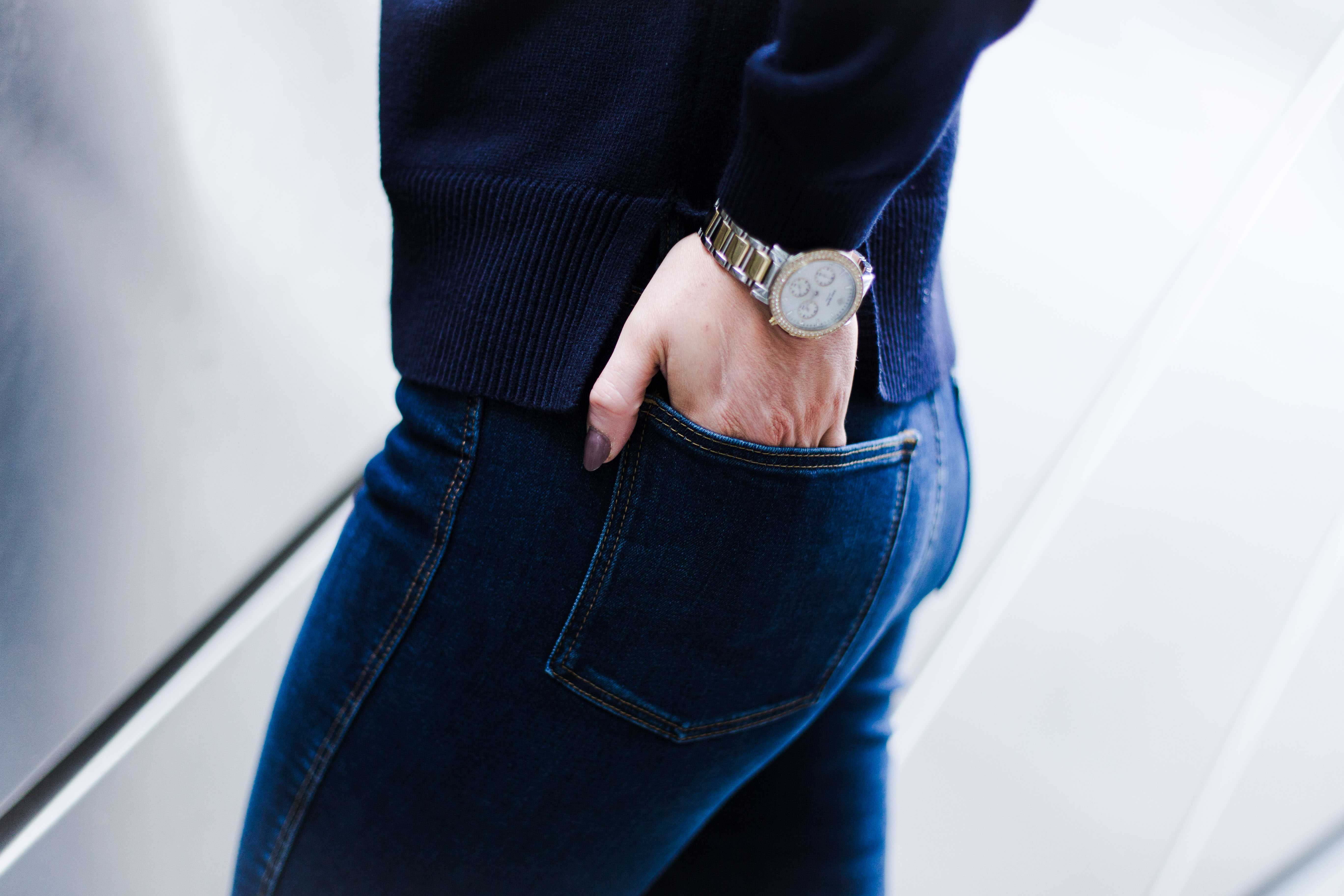 I styled the jeans with these chunky metallic plimsoll trainers and quite honestly I know I'll be living in these; so so comfy and yet the metallic colour makes them so stylish and chic looking, plus this colour goes with everything. The trainers are €27 and also come in white, pink and navy. You can check them out here.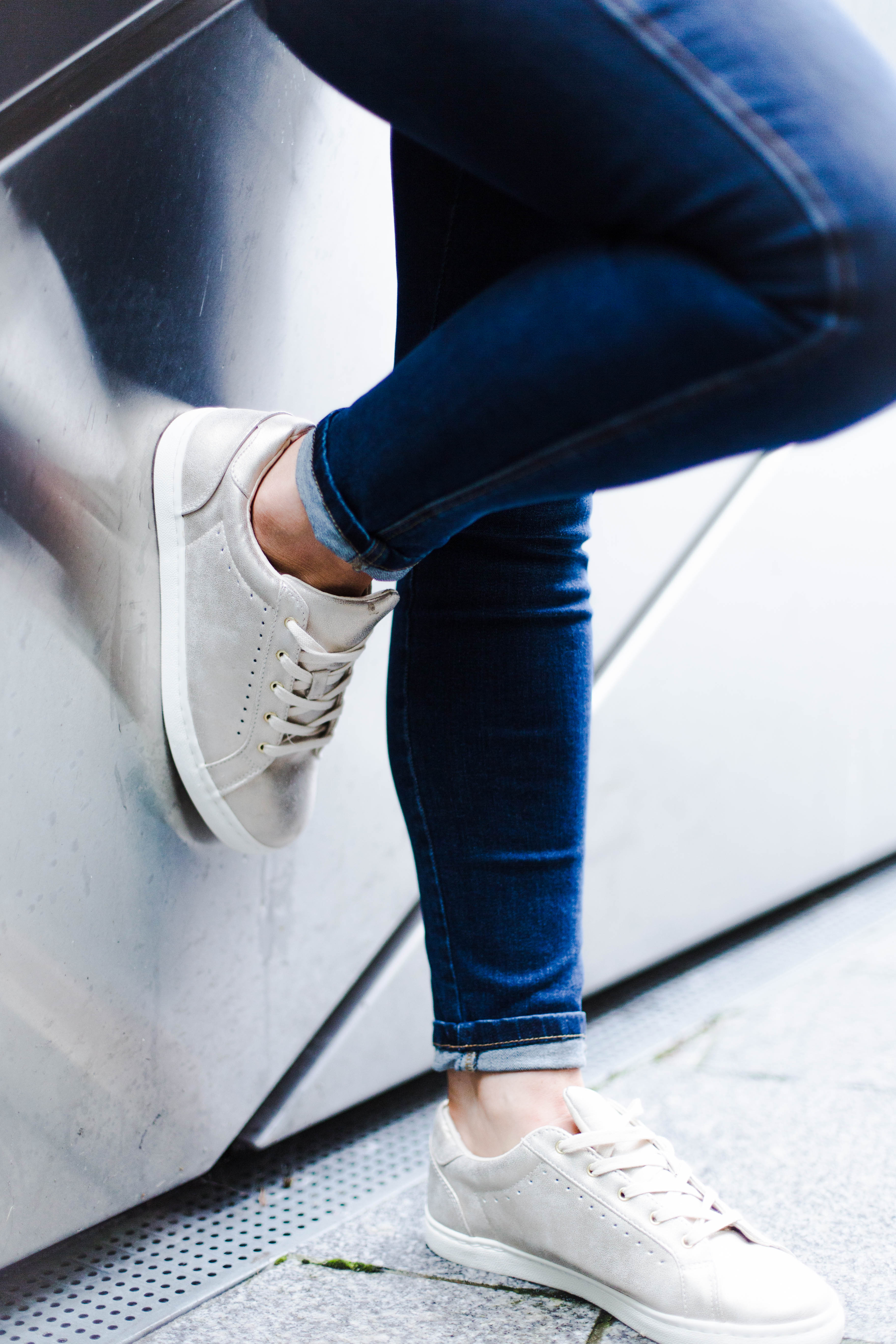 Last but certainly not least, I instantly fell in love with this embroidered jumper, this embroidered look is a huge trend for SS17. This is a really high quality knit jumper, plus I love the funnel neck detail. Moving more towards spring you could style this jumper with coloured jeans too, picking up on the colours in the embroidery. This jumper is €54 and you can see it in more detail here. It would also look great styled with these coloured  jeans; see here and here.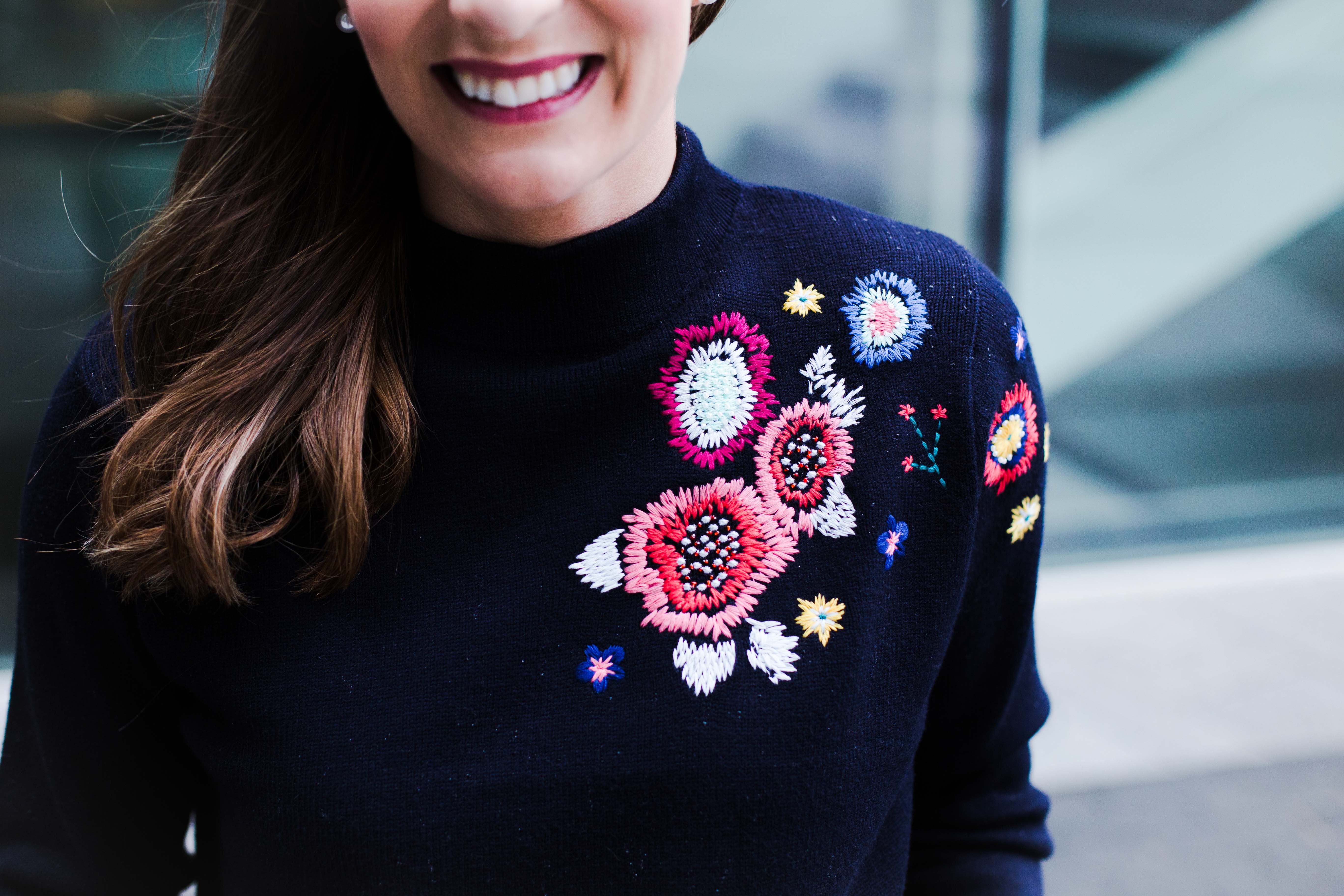 I shot this look in Grand Canal Dock with the hugely talented photographer Bríd O'Donovan, I hadn't worked on a shoot in ages but Bríd instantly made me relax, plus this whole outfit was very true to me and a look I would wear myself anyway so that made me feel relaxed and comfortable. It rained pretty much throughout the shoot, but we powered on and the pictures turned out great.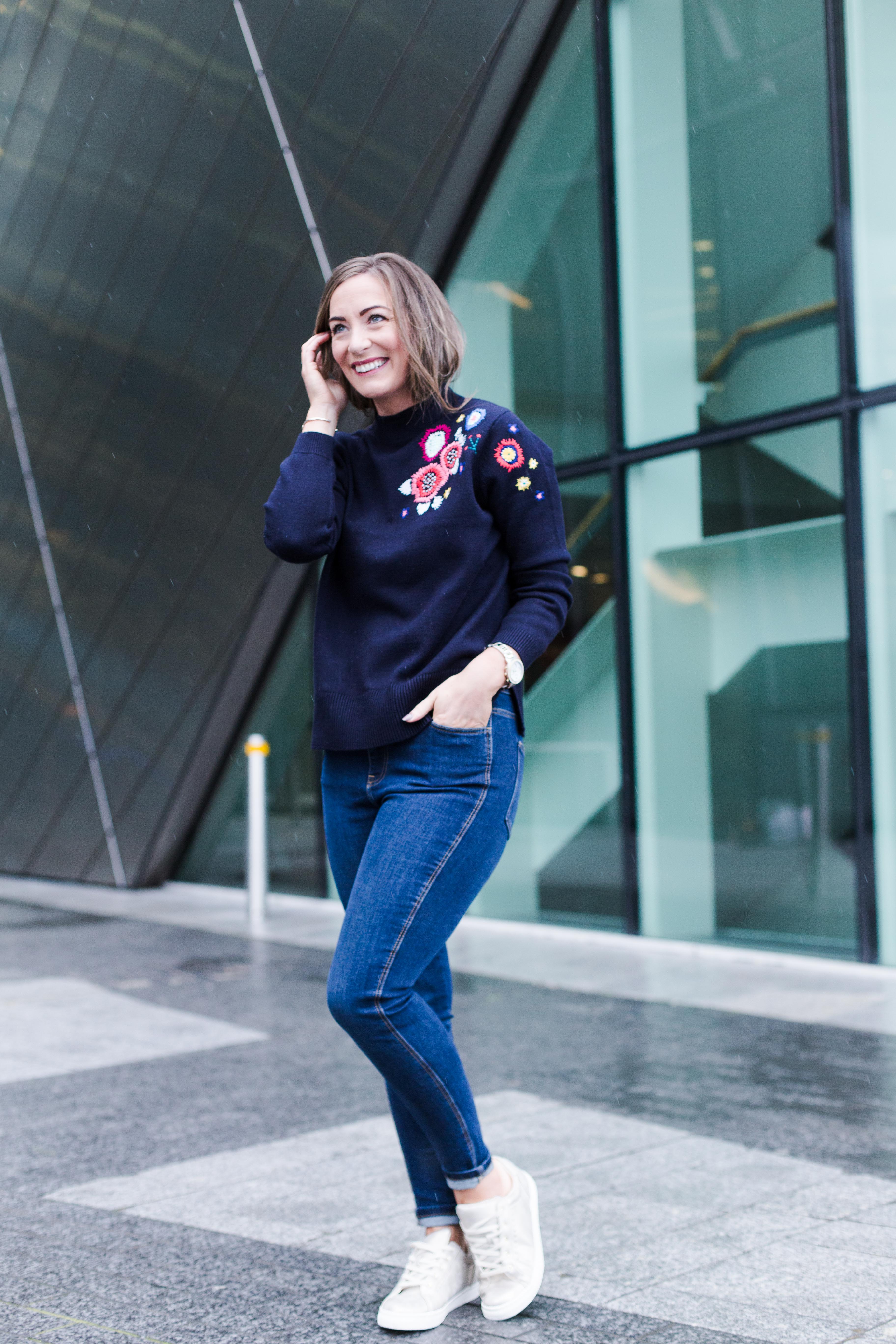 Size wise with the jeans I would call them standard high street fit, I am a fairly standard size 10 and these were a lovely fit, if you tend to be between sizes then I would go down a size as there is a great stretch to them. These jeans are just a really good staple denim to have in your wardrobe. You can see them here or view the full denim collection at Marks & Spencer here.
Shop My Look 
Jeans, €34 See here
Jumper, €54 See here
Trainers, €27 See here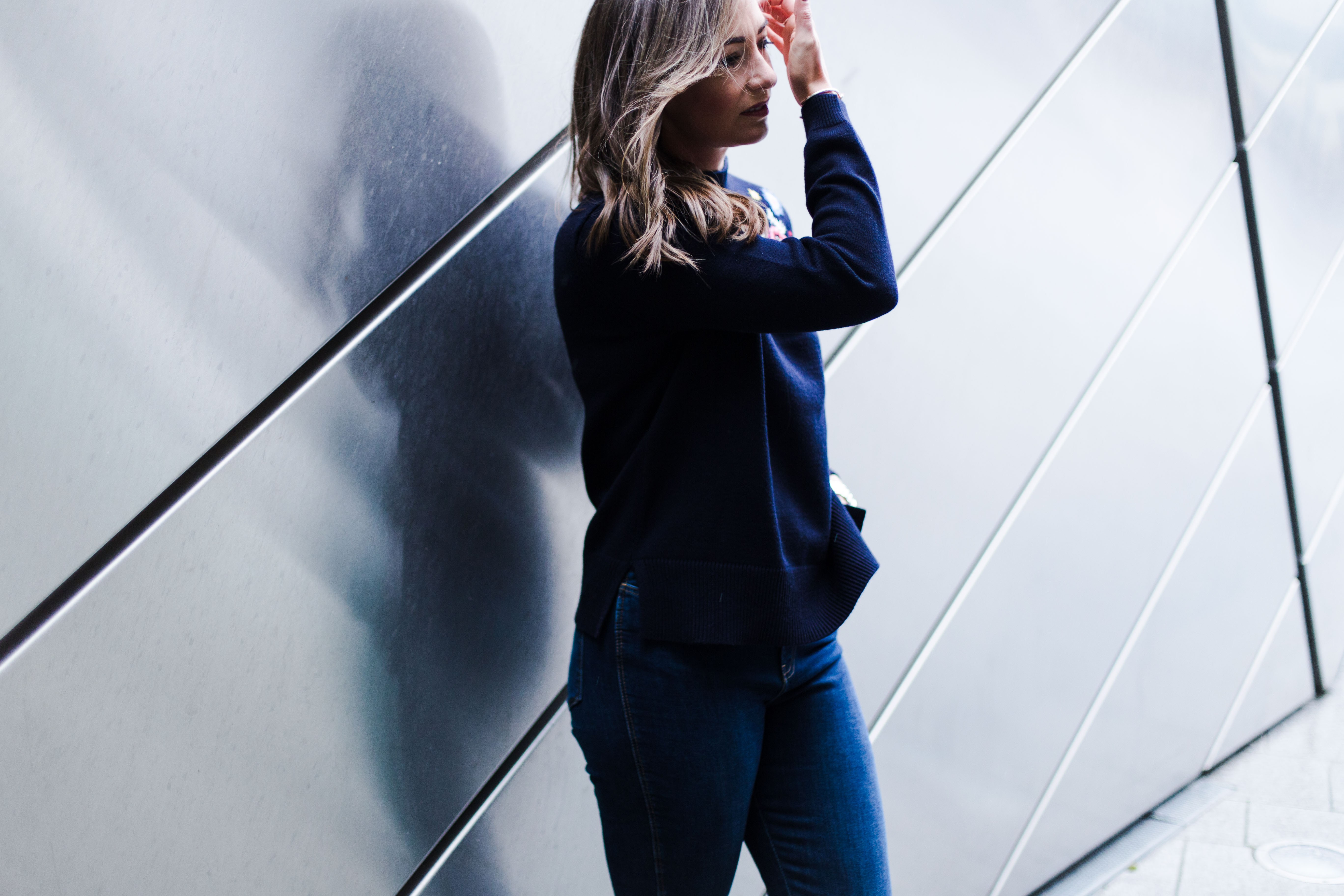 Hope you enjoyed the post
'Til next time
Naomi xxx
** Sponsored Blog Post**
This blog post is in collaboration with Marks & Spencer and Shopping Links. This is a sponsored blog post.
All the text and opinions expressed are the honest and real opinion of Naomi, The Style Fairy. The look featured was chosen and styled by Naomi herself.