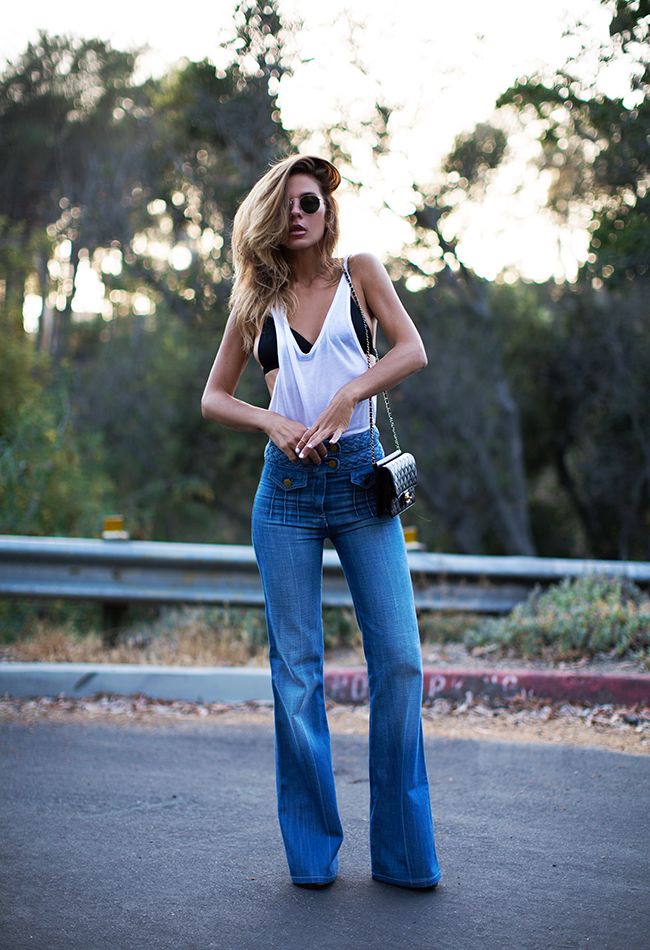 Denim 101: Flared Jeans
The 70's style staple has made a comeback – Yep you heard correctly 'Flared Jeans' are back!!!  A popular choice of clothing by celebs including; Lauren Conrad, Kim Kardashian, Miranda Kerr and Alex Gerrard just to name a few.
Street Style Inspiration:
3 Looks For You To Try:
Mango Flare Jeans €56.80
Forever 21 Jumper €13.31
Oasis Blazer €53.02
Aldo 'Ocaria' Heels €52.35
Nine West 'Nixit Platform' Heels €66.56
New Look Necklace €7.56
Debenhams Handbag €69.44
River Island Flare Jeans €24
Topshop Striped Tee €20.20
Forever 21 Collarless Blazer €20.80
Nine West 'Tixilated' Pointy Toe Heels €52.35
Topshop Ring Set €27.77
Forever 21 Necklace €7.33
Dune Clutch Bag €74.47
Asos Flare Jeans €40
Bershka Black or Red Shirt €16
Stradivarius Gold Necklace €9.95
Zara Cat Eye Sunglasses €21
Forever 21 Strappy Heels €22.33
Nine West Ava Tote Handbag €57
 Want to come shopping with us?
Are you stuck in a style rut? Does your wardrobe need an update? Not sure where to start? Let us help!!
We offer a wide range of personal shopping and styling services, with prices starting at only €50!! Whether you want to try our Face-to- Face Personal Shopping or if you are stuck for time then try our unique Virtual Personal Shopping Service, starting at only €50
For more information or to make an appointment email us on info@thestylefairy.ie
What did you think of this post? Leave a comment for me below!
Stay classy,
Nilda x
http://www.thestylefairy.ie