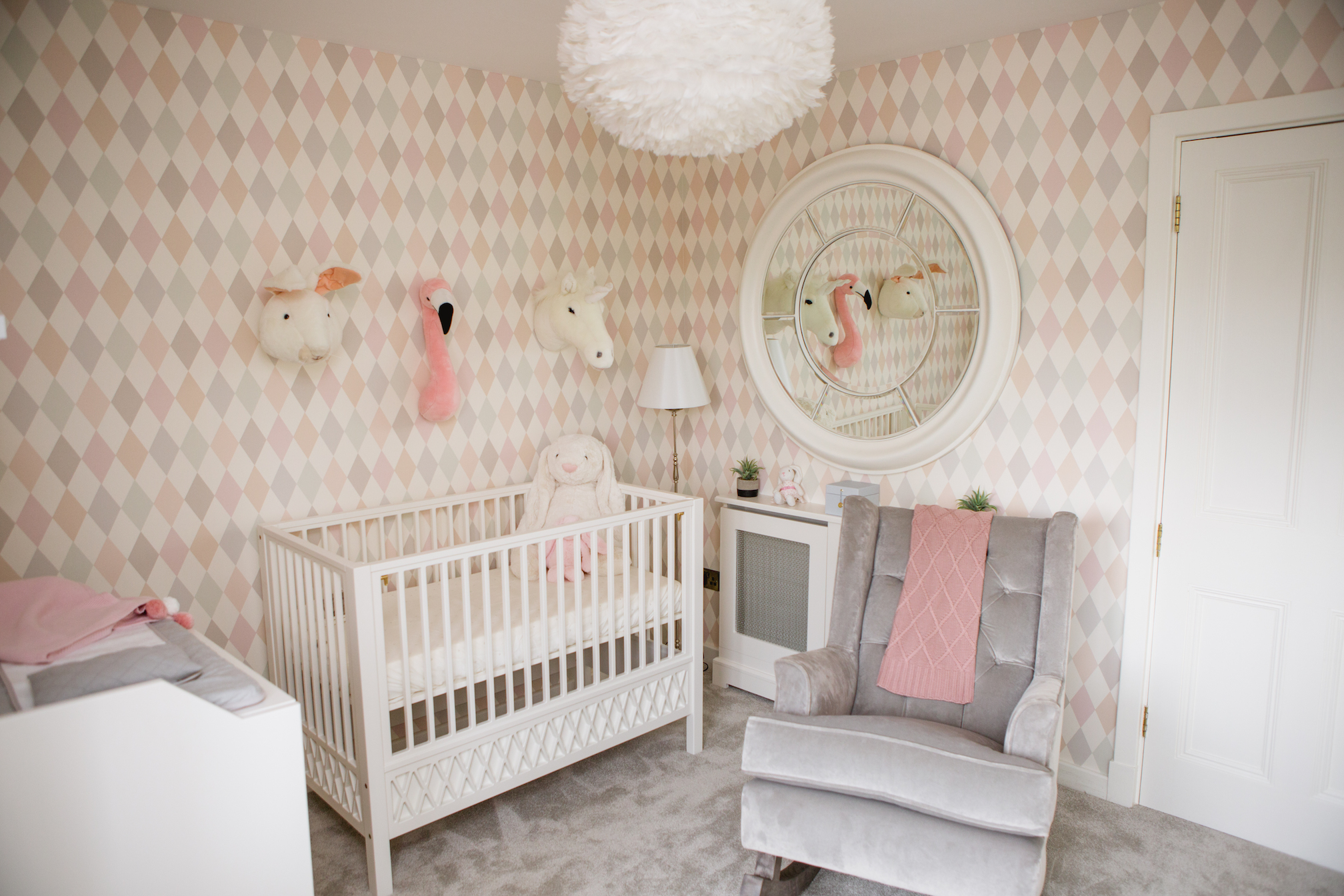 Creating my dream nursery
Hi ladies
First blog post since becoming a mammy to two… and wow how life has changed! It's hectic and absolutely exhausting but also SO incredible and I wonder what life even was like before our gorgeous Luna May arrived.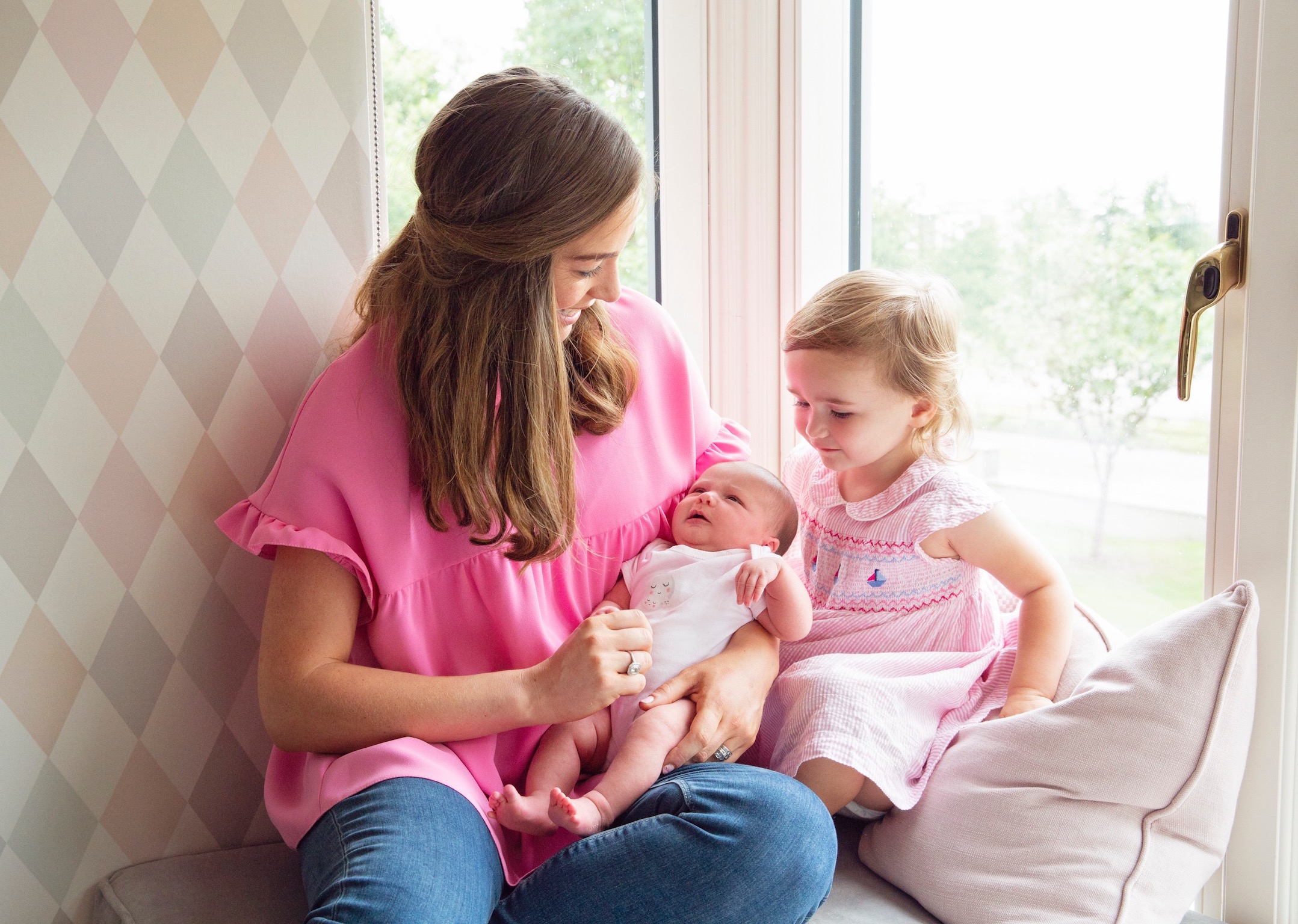 Luna May had a really tough start in this world and sadly spent some time in NICU which was heart breaking, truly heart breaking; something which will take us a while to deal with emotionally as it was such a stressful and worrying time. Thankfully she is home now and doing well. And this little lady got to come home to one of the most beautiful nurseries I have ever seen.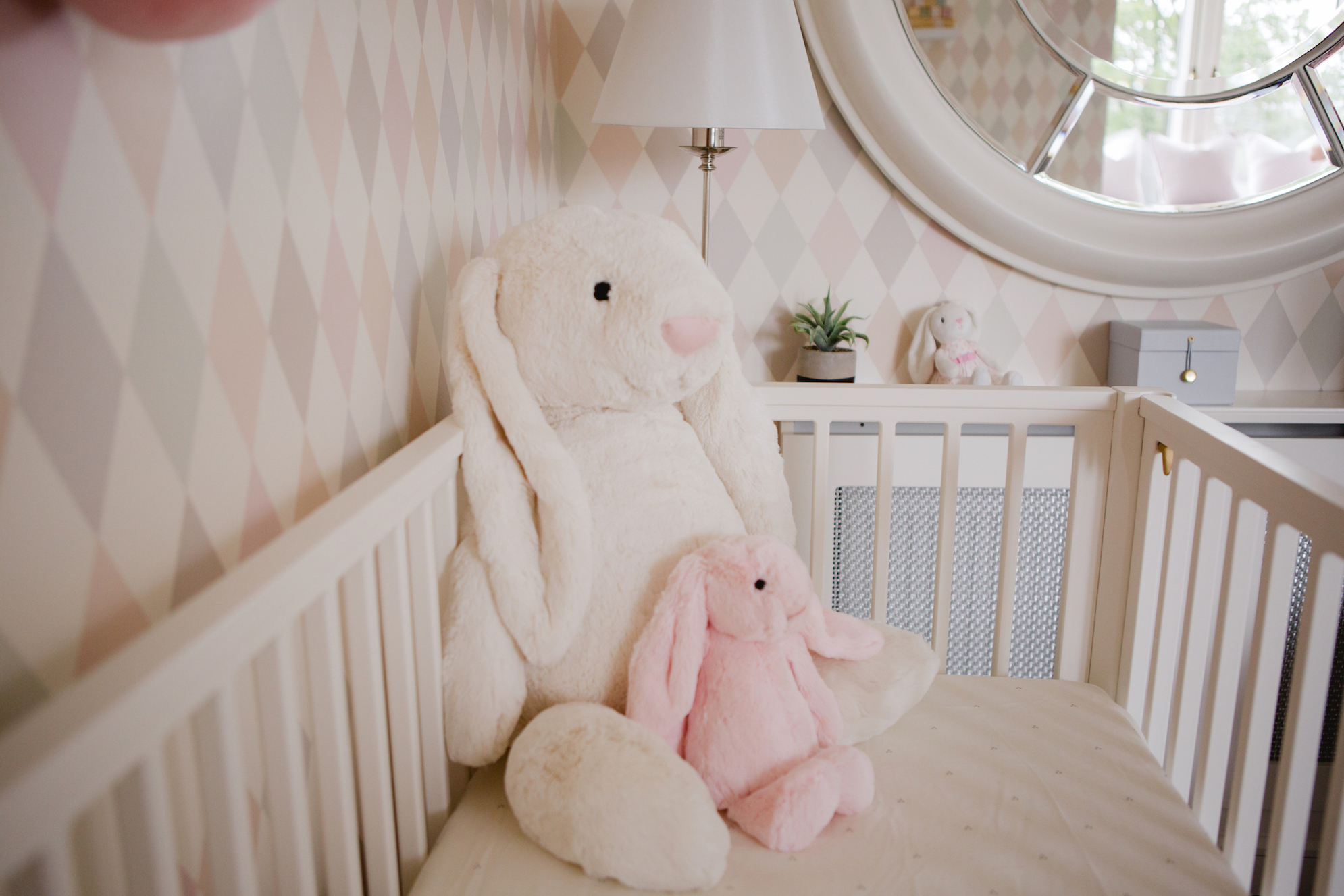 I am SO EXCITED to finally be able to reveal Luna May's beautiful nursery, this is a project I have been working on over the past few months with Baby Ventura.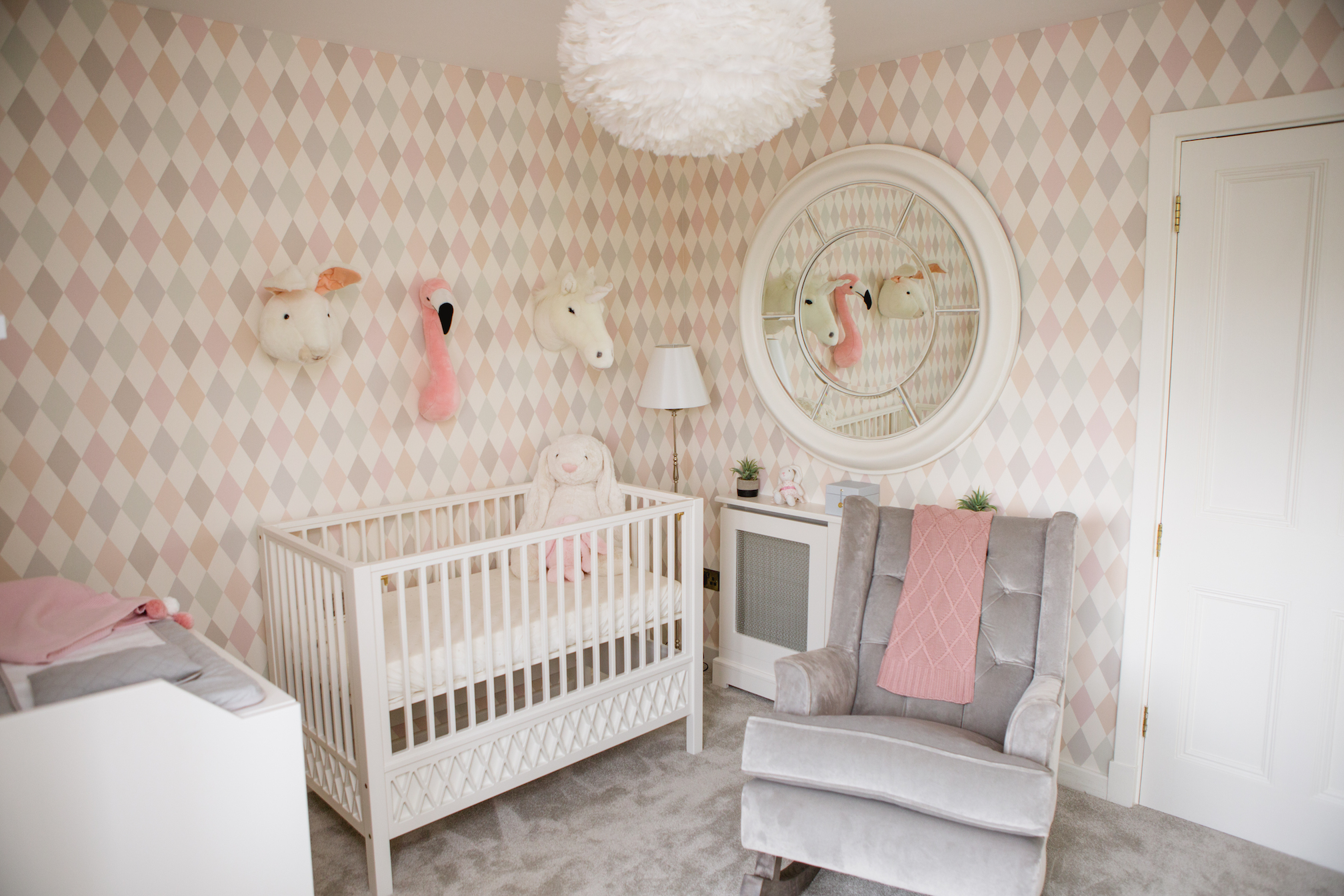 As lots of you may know if you follow me on social media; I teamed up with Baby Ventura for the design of Luna May's nursery.

Baby Ventura is a brand new division of the renowned Ventura Interior Design . I have been a long time fan of the work of Ventura Interior Design and the owner Arlene McIntyre, so when the opportunity presented itself to work with them on a collaboration for The Style Fairy I jumped at it.
Nursery Reveal
You can watch the full video transformation here, from start to finish how the whole process worked, and the complete revamp of her room from start to finish..
Getting Started
It was early January when we first spoke, I was about 4 months pregnant and was due in June, my husband Cormac and I were in the middle of working on our new home (a complete renovation of an old house) and the pressure was on to complete the house before the baby would arrive. Step in Baby Ventura, what perfect timing. We discussed plans on how it could all work as a collaborative project and decided together to film the process of the complete transformation of what would become the nursery.
The whole process was such an emotional journey, as each day we filmed my bump was getting bigger, I feel quite emotional writing this now as Luna May lies sleeping beside me in her cot, what a journey it has been. I am excited that some day she can look back on this video.
How the process worked
Doing our home while pregnant was one of the most stressful things we have ever done, particularly because we were working to a deadline, and all along I knew there was a big chance Luna May would have to be delivered early due to health concerns (she ended up arriving at 36 weeks).
But from start to finish having Arlene and the team of Baby Ventura design and transform our nursery was seamless; so so easy and totally stress free. It was a dream to have all the worry of doing that room taken out of my hands, I didn't have to think about it. And I knew the end product would be the nursery of my dreams. And it is, and more.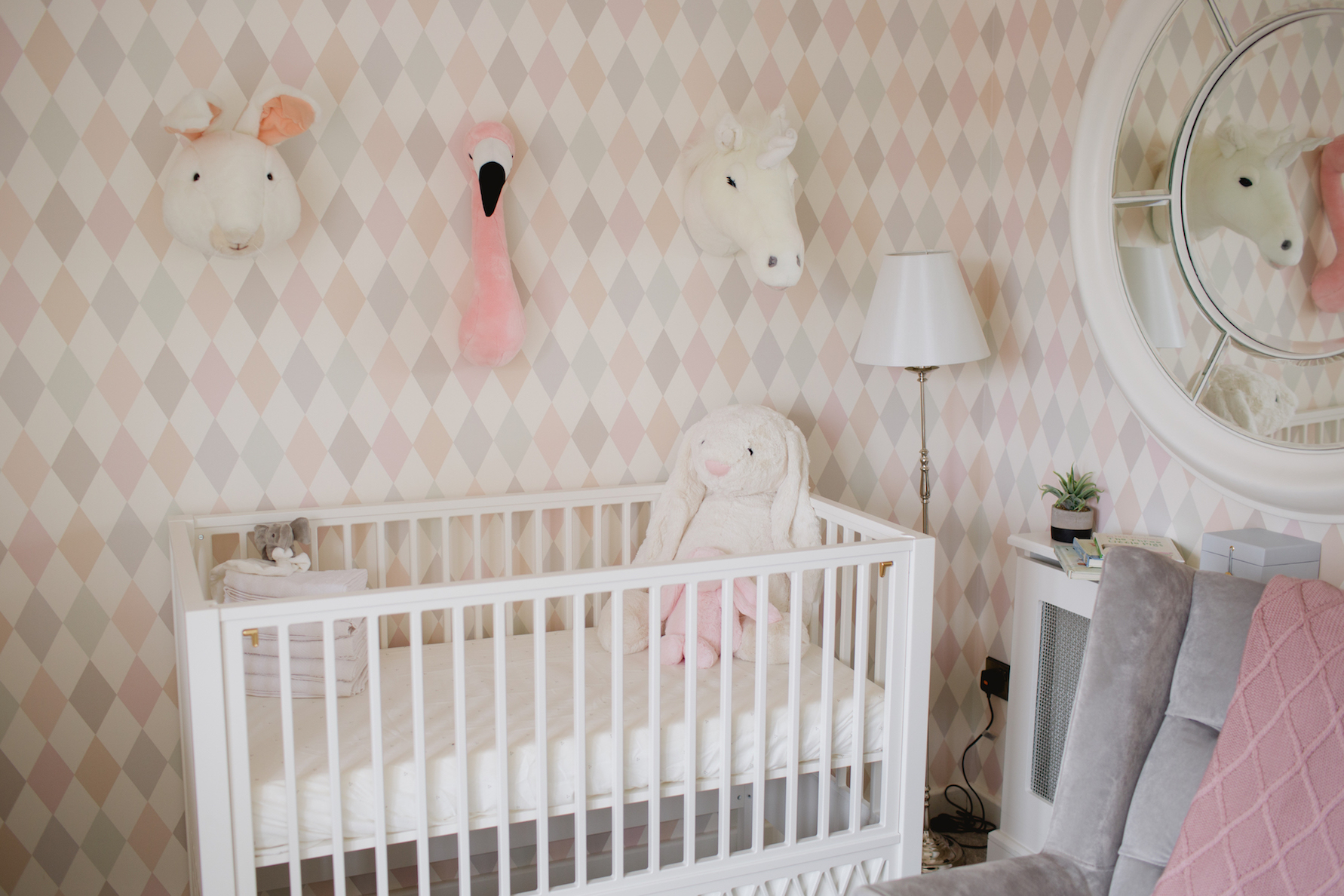 When you meet with Baby Ventura to discuss your plans, they take a look at the room they have to work with, they discuss your vision; what you like, what you don't like, what colours you want, do you want it gender neutral etc, your lifestyle, your demands and your needs for the room. They then take all this information away and come back to you with plans and ideas.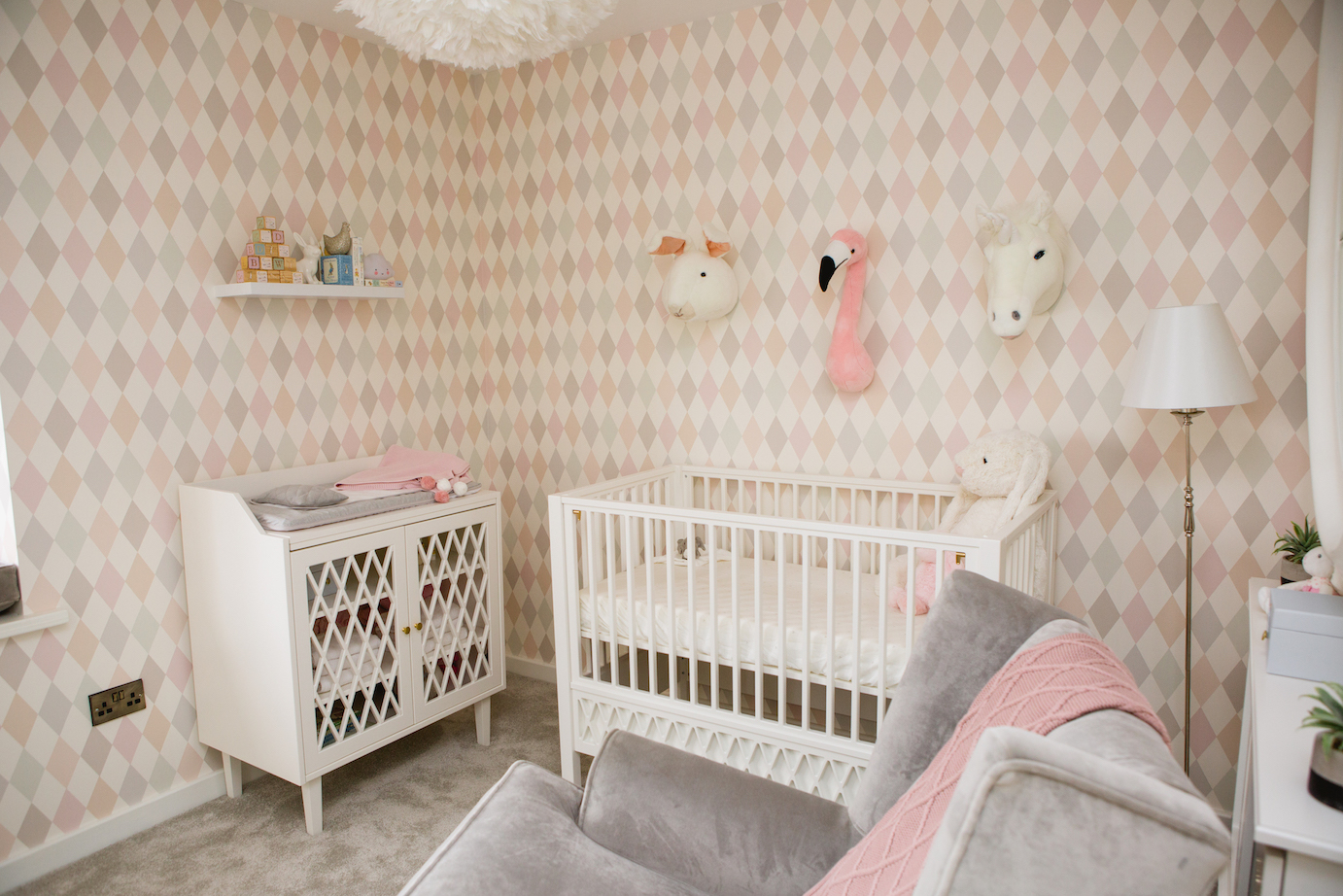 For Luna May's nursery the truth was I wasn't 100% sure what I wanted, my mind was full and busy with doing the rest of the house so my brief to Baby Ventura was to surprise me, we had really good chat and Arlene got a feel for me, my vision, my personality and my style and then she worked her magic.
We met again then to review her ideas, the moment I saw what she and the team had planned I LOVED IT. I was blown away, working with an interior design team like this gives you the confidence to do things you might not necessarily do on your own.
I speak about this in the video, for example, I adore the wallpaper in Luna's nursery, I mean totally ADORE IT, but I know for sure I would never have been brave enough to pick it myself, nor would I have had the confidence to do the entire room with it (even the window seat), that takes vision, the kind of vision I don't have. I put my trust in their professional advice and I love the outcome.
The Finer Details
They present you ideas and talk you through how the room will come together, it was so exciting seeing the plans. The Baby Ventura team knew I was expecting a girl and took this into account, I wanted it 'pretty' but at the same time not over top girly. Arlene describes the end result of Luna May's nursery as 'whimsical' and that sums it up perfectly in my opinion.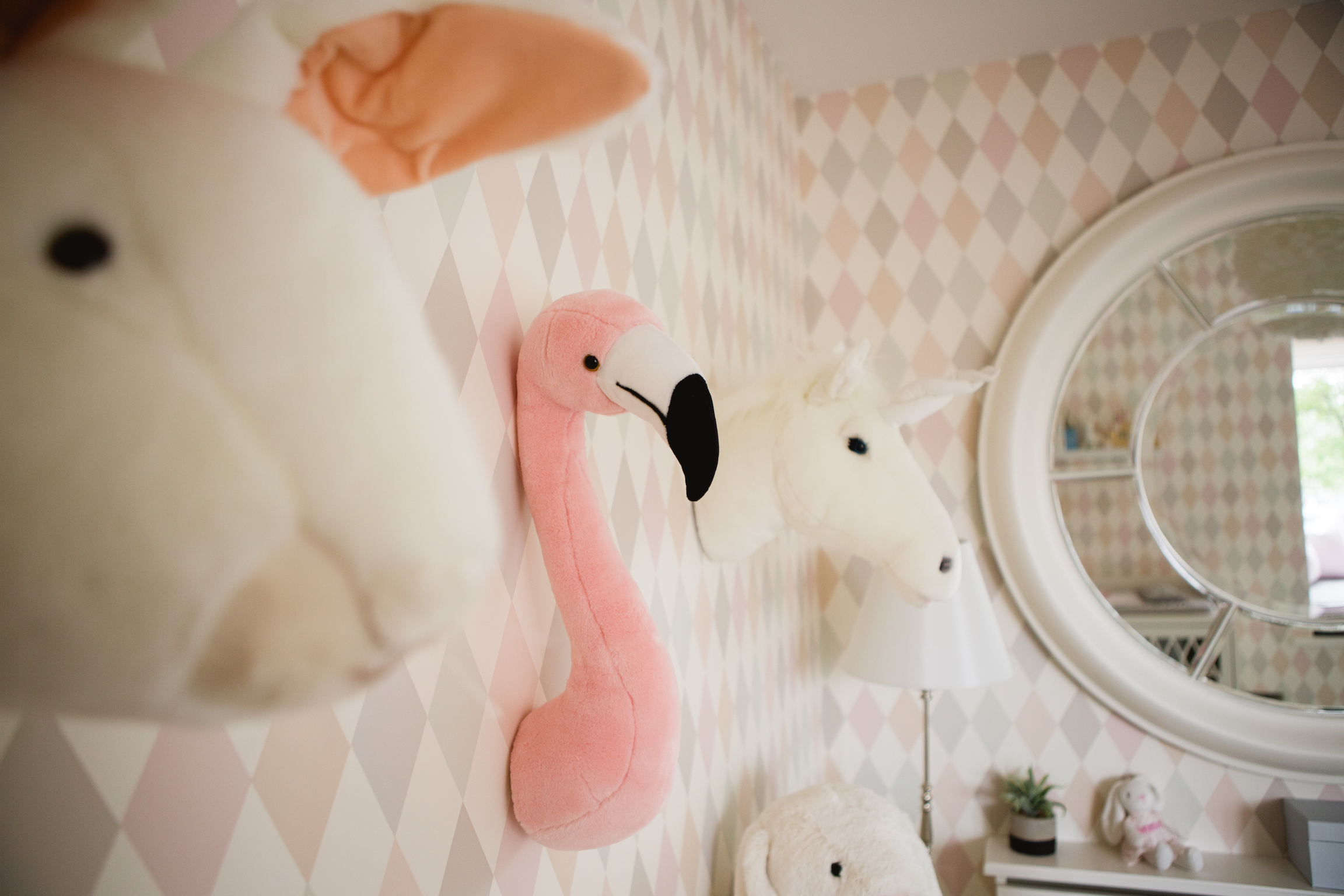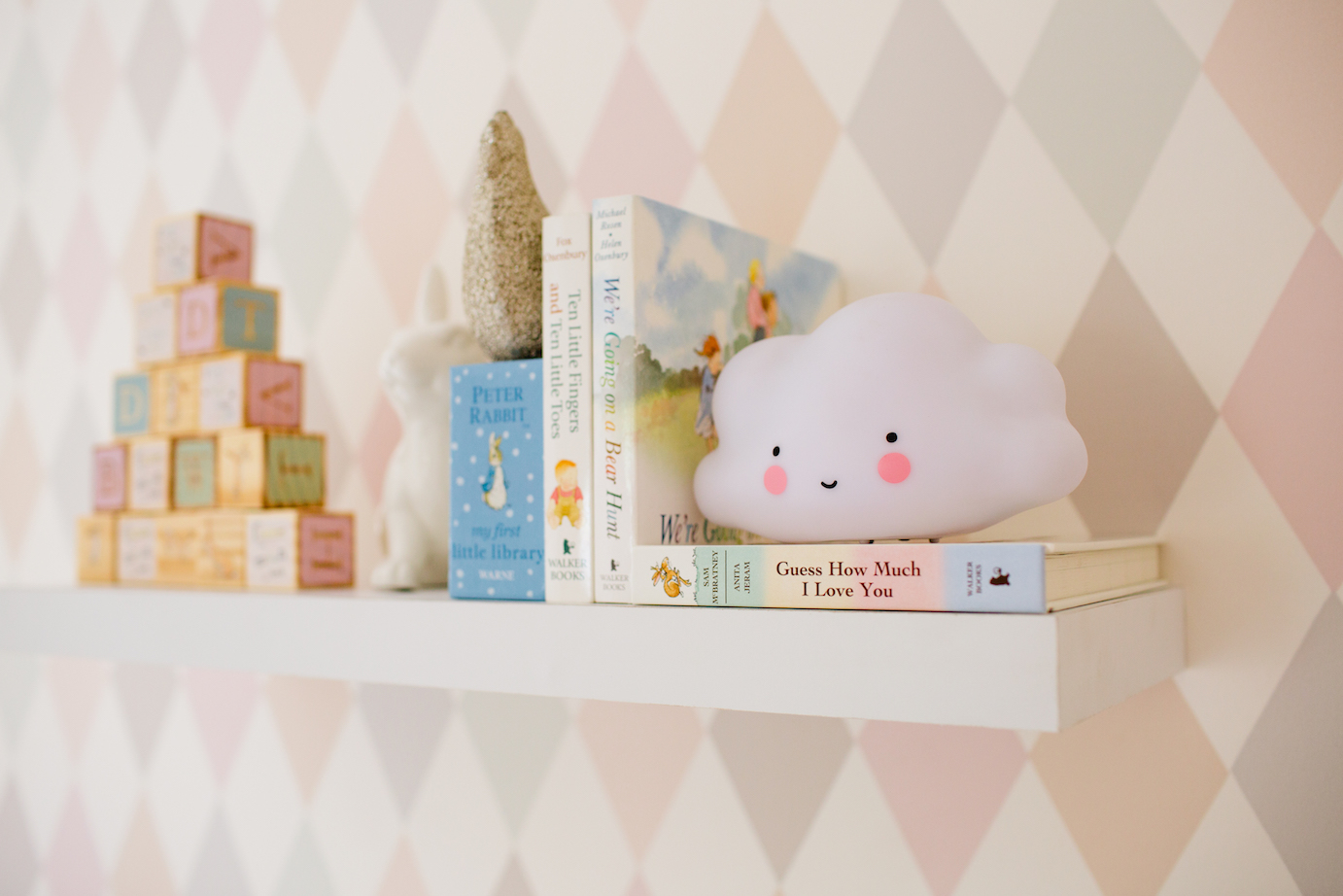 At this second meeting when I saw the plans all decisions were made, from the carpet and it's colour, the blinds, the window seat, the radiator cover, to the specific colour of the cot and changing unit. You can choose any colour you want, I took the advise of the interior design team on this.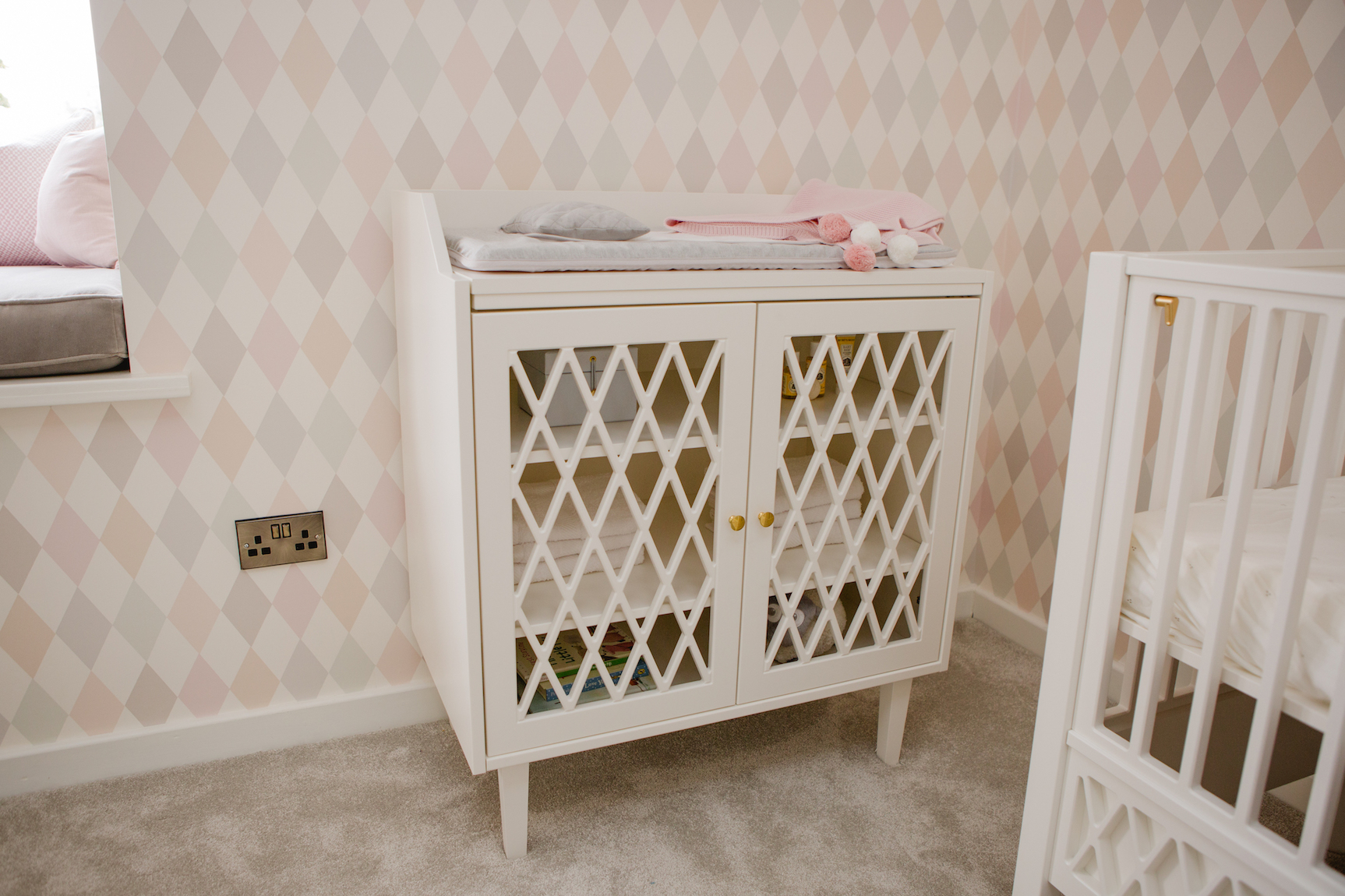 We also discussed the rocking chair, what colours would work on it etc. Baby Ventura have a range of furniture to choose from but I felt the rocking chair best suited us and our needs, it's the perfect feeding chair, so comfortable, I love lying back on it to feed Luna. View the rocking chair here (It can be made in any colour of your choice)
All the featured products in the nursery can be viewed on the Baby Ventura website here.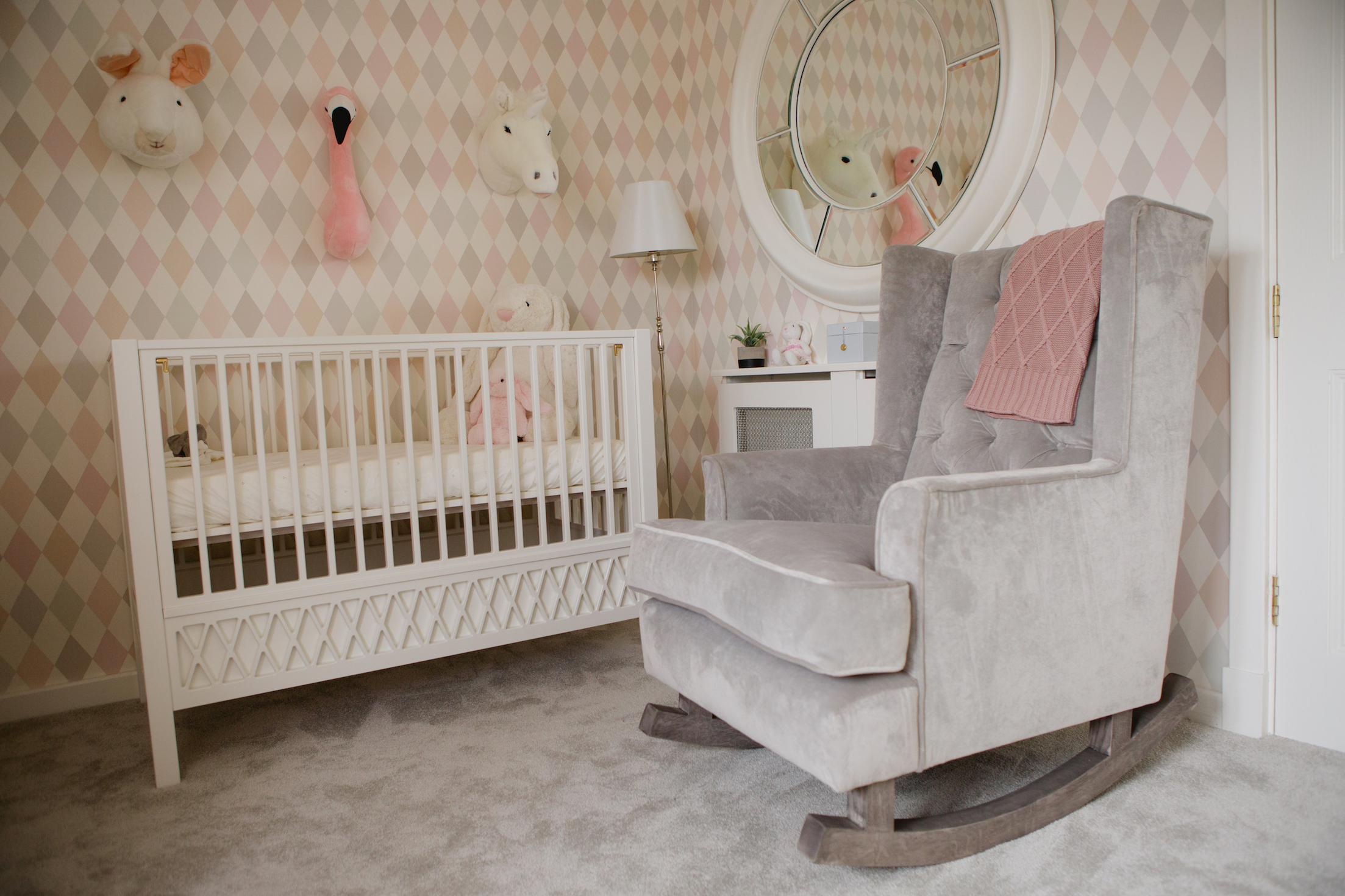 The room we chose for the nursery is a small room; but with some very clever space planning and the use of a really large mirror, the design team made the absolute best use of the space. No detail was left to chance and for me it is the finishing touches, the styling and the accessories that make this nursery as beautiful as it is; from the beautiful pom pom trim detail on the roman blinds, to the animal heads on the wall, to the luxurious patterned cushions and the stunning window seat, I am so thrilled with the outcome.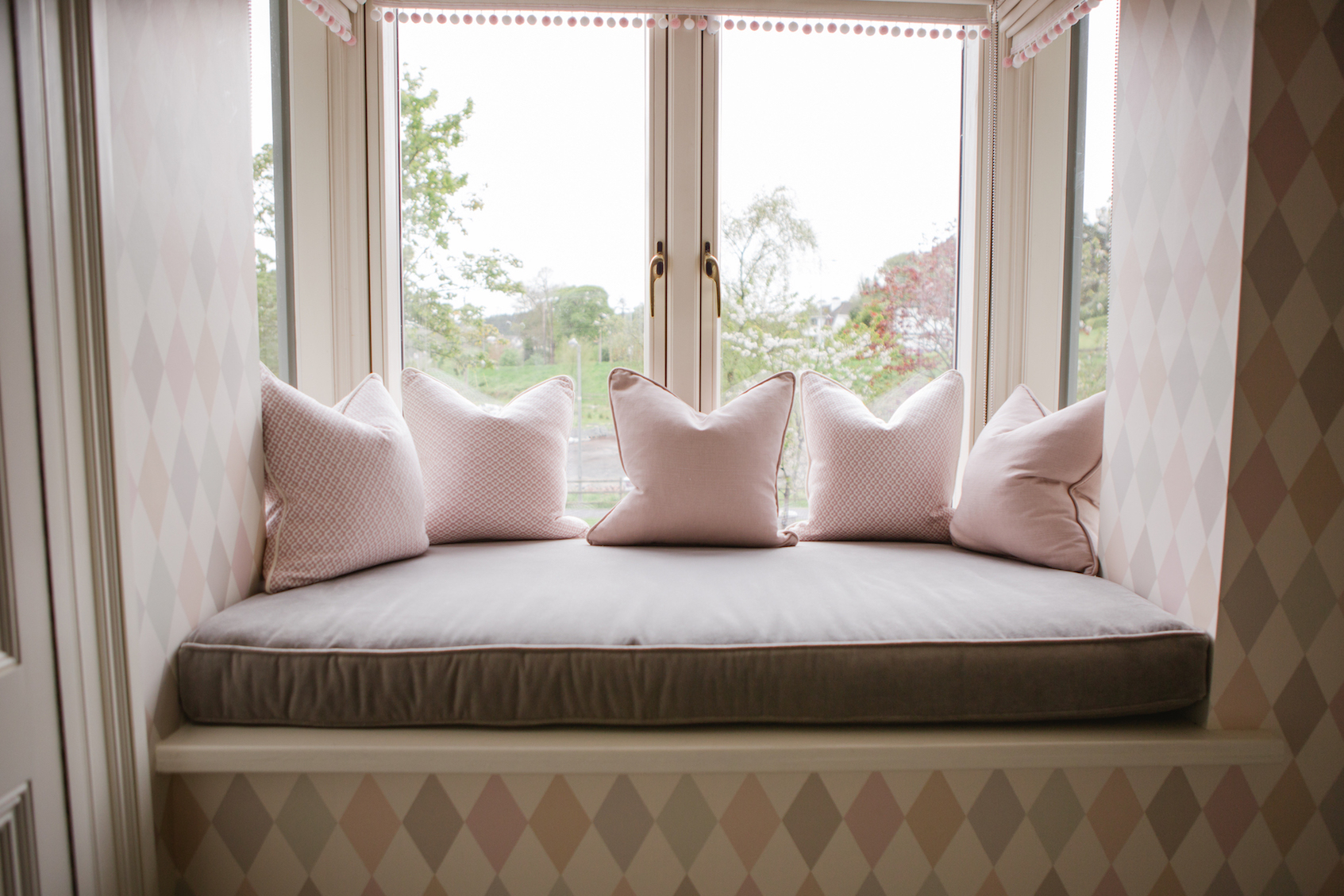 Once the decisions were made on the nursery, the actual transformation part was incredibly fast, the team from Ventura came to our house and completed all the work within a few hours, assembling all the furniture and finalising all the styling details.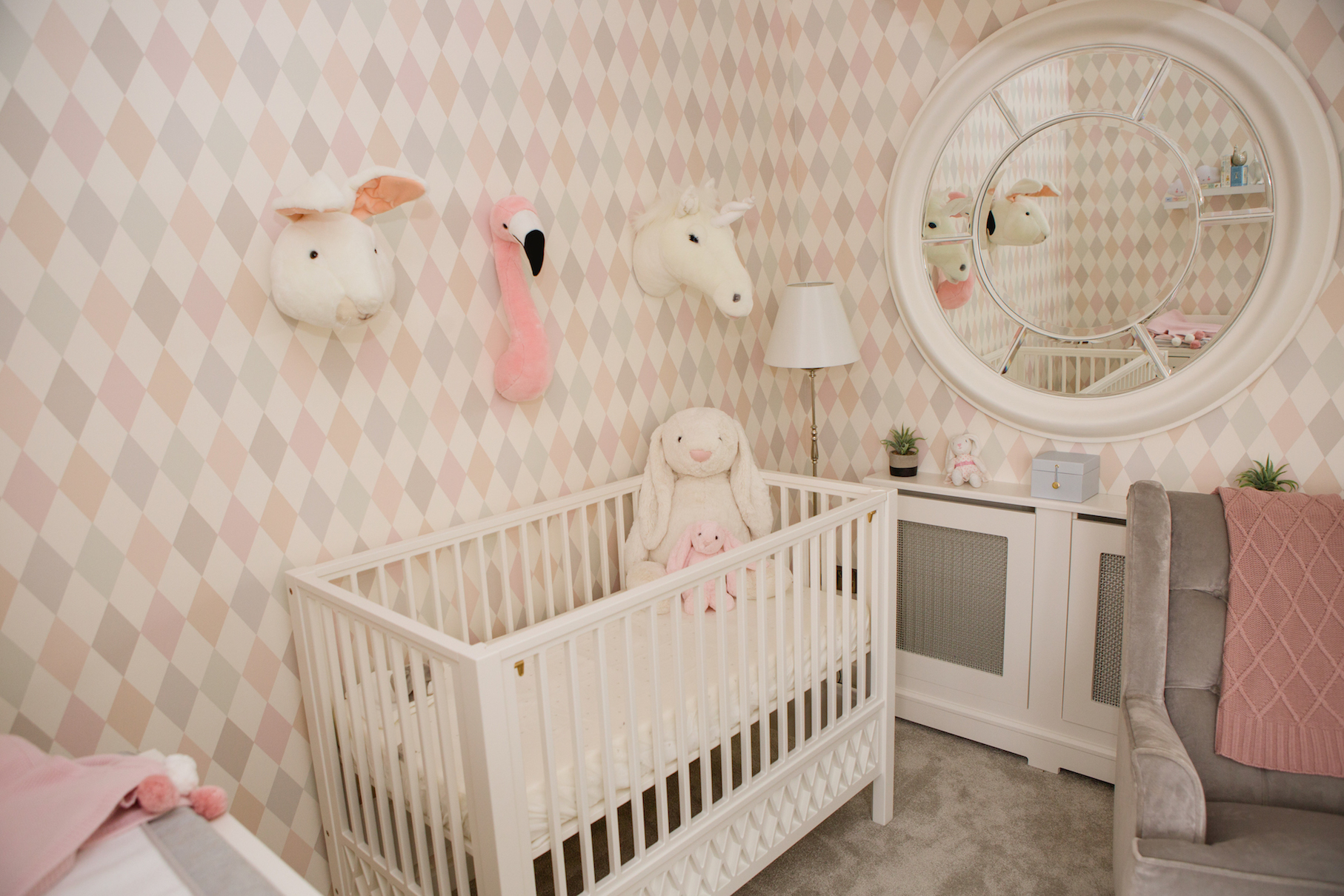 Keeping The Secret
It's been so hard to keep this special room as a secret from you all this time, I am so delighted to finally share it and to now get to enjoy it with my precious little girl Luna May, it's been such an emotional journey,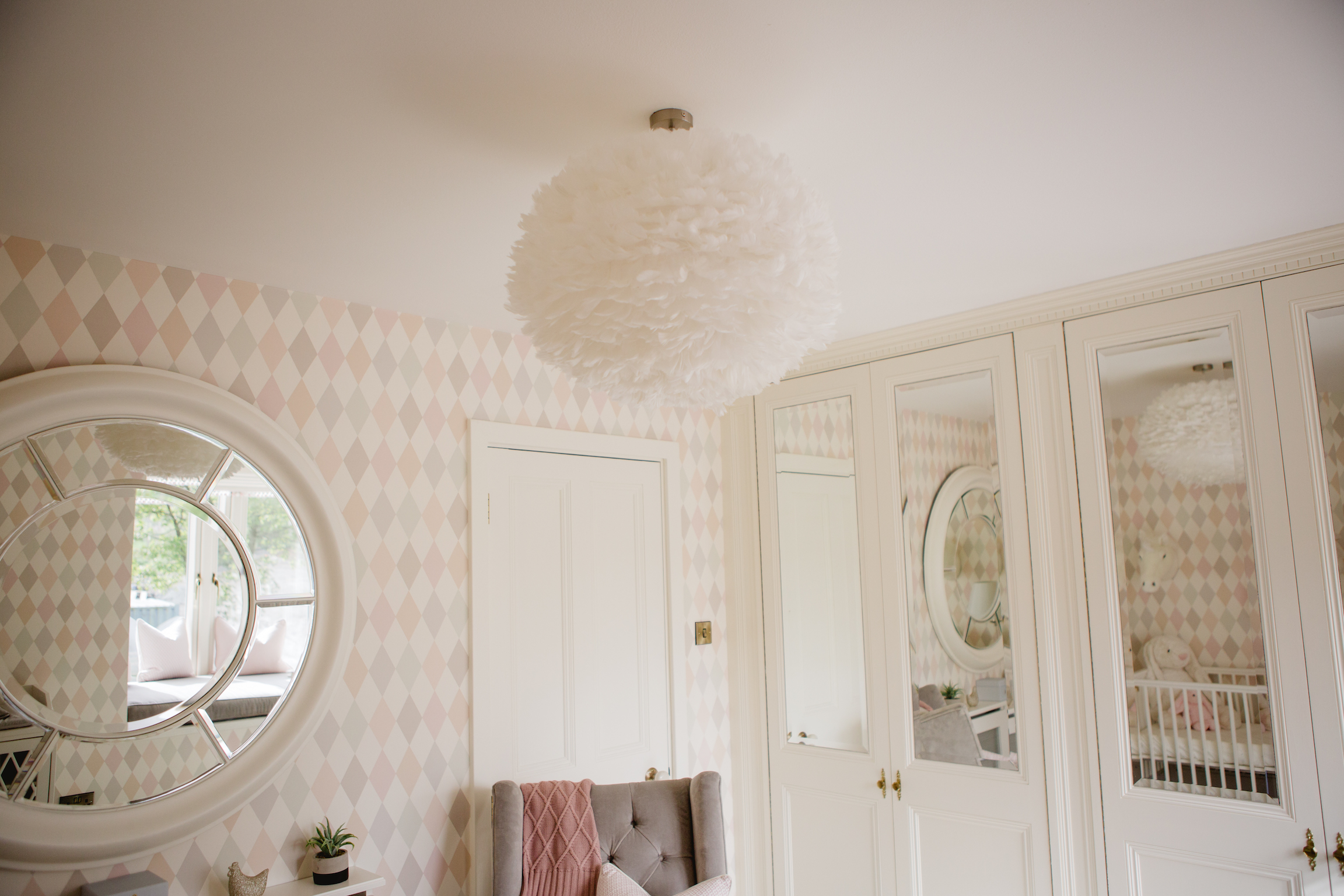 For more information
To make an enquiry or to book a consultation with Baby Ventura or for more information on any of the products featured you can check out the Baby Ventura website HERE, email them HERE or visit their Instagram or Facebook.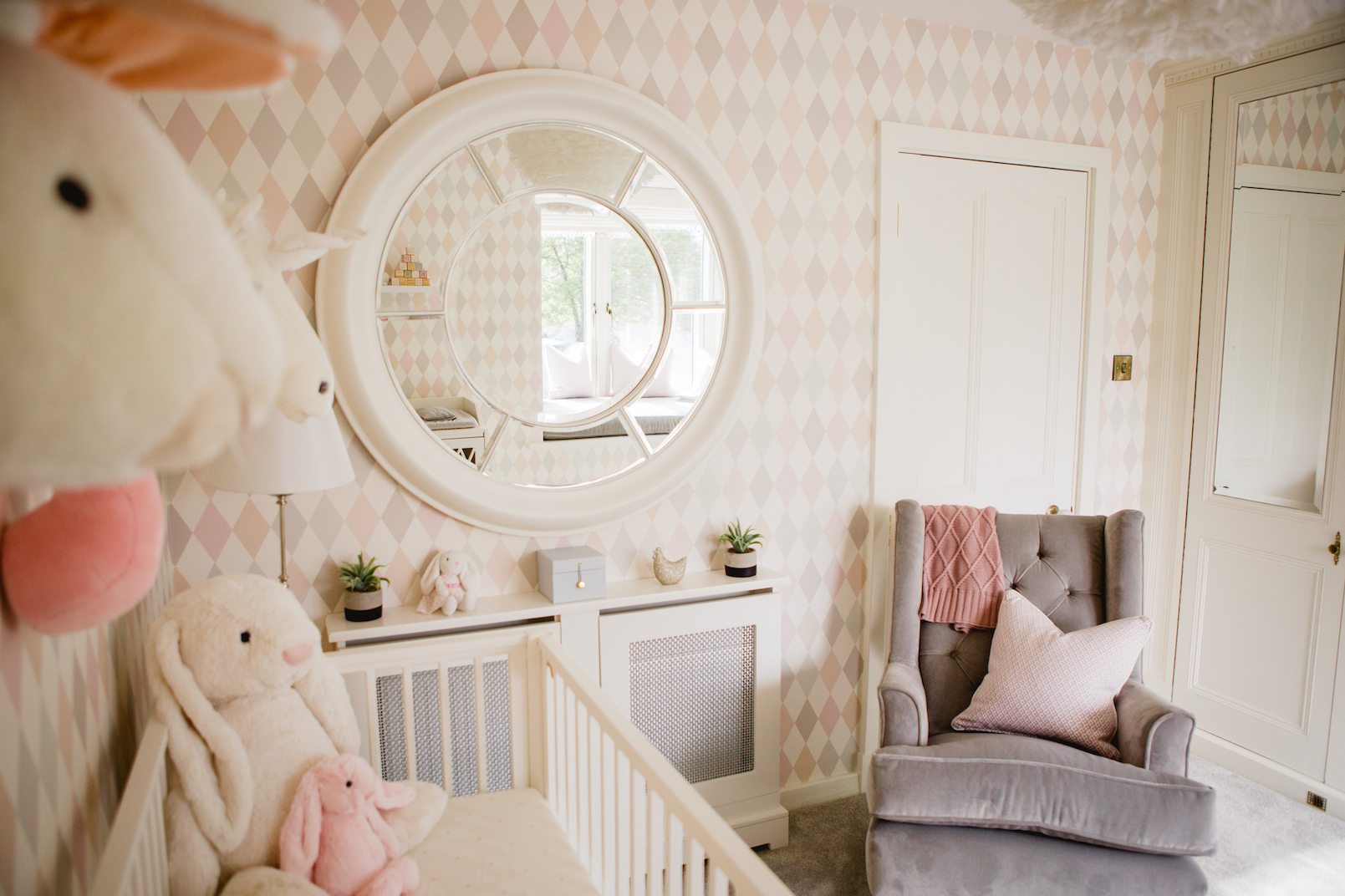 Collaboration
This is a collaboration with Baby Ventura; the interior design service and transformation of this nursery was done by Ventura Interior Design in collaboration with The Style Fairy.
Credits
All nursery photography taken by Photography by Vanessa
Photo of me with my two girls taken by Edel O Malley
Video by Killian O'Sullivan
Please note: Luna May currently still sleeps over night in our room and will until at least 6 months but we use the nursery for the rocking chair (she loves it) and also the upstairs changing table, and I also have all her clothes, nappies etc in here.