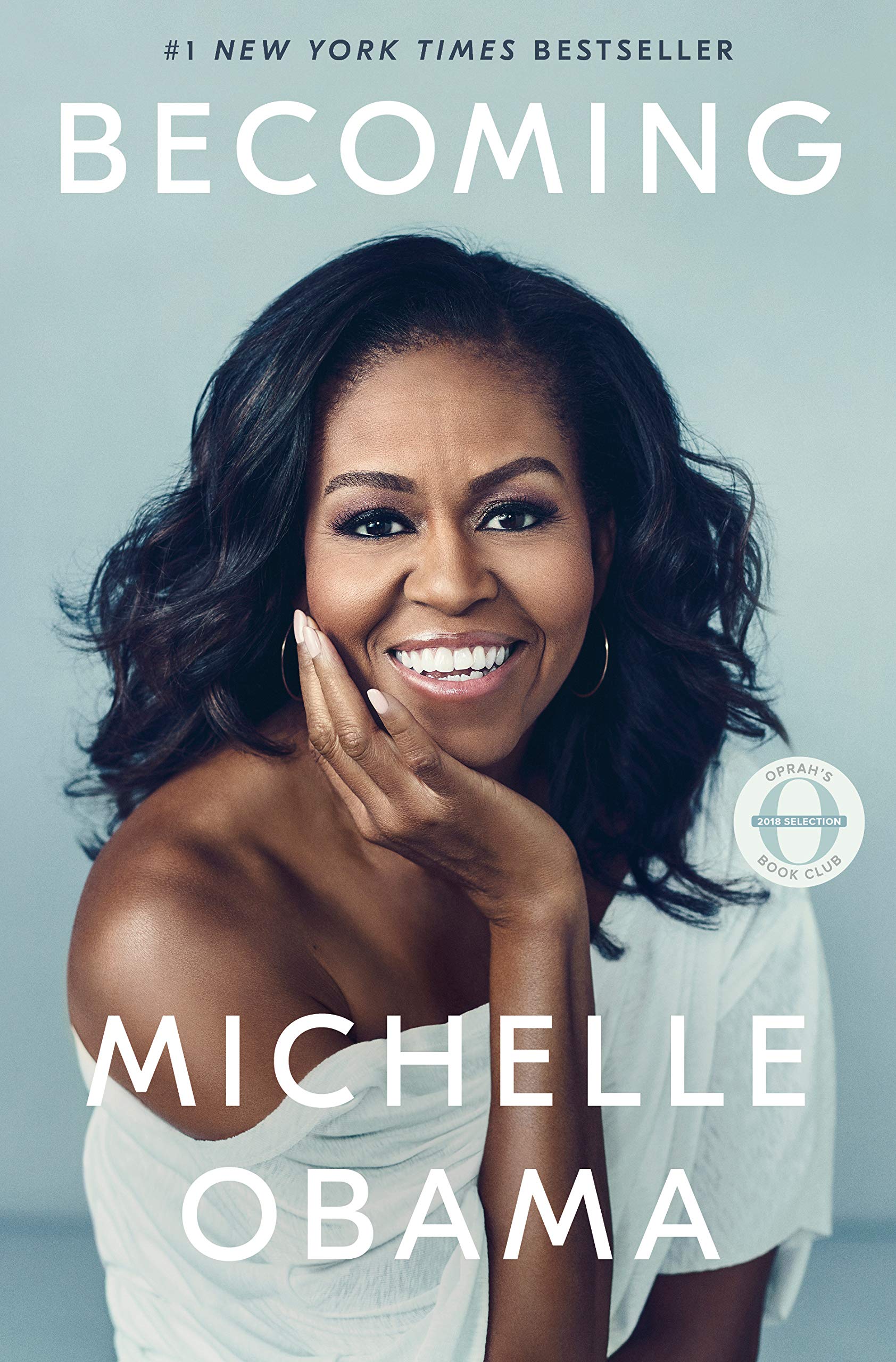 Autumn Book Club Recommendations
As the temperatures begin to drop and the darker evenings start to creep in, it's time to start thinking about coats, candles, hot chocolates and the ultimate companion for cosy nights in – a good book!
We asked you for Book Club Recommendations and you did not disappoint. We received hundreds of amazing suggestions so the only way we could compile this list was to highlight books that were suggested 4-5 times by different people. 🙂 So, without further ado, here's a round-up of some of the suggestions we received.
Oprah What I Know For Sure
A beautiful book with a ribbon marker, packed with insight and revelation from Oprah Winfrey. Organized by theme – joy, resilience, connection, gratitude, possibility, awe, clarity, and power – these essays offer a rare, powerful and intimate glimpse into the heart and mind of one of the world's most extraordinary women, while providing readers a guide to becoming their best selves.   
Eleanor Oliphant is Completely Fine
Soon to be a major motion picture produced by Reese Witherspoon, Eleanor Oliphant Is Completely Fine is the smart, warm, and uplifting story of an out-of-the-ordinary heroine whose deadpan weirdness and unconscious wit make for an irresistible journey as she realizes. . .
The only way to survive is to open your heart.
When All Is Said
Five toasts. Five people. One lifetime. 'An extraordinary novel, a poetic writer, and a story that moved me to tears.' John Boyne 'I'm here to remember – all that I have been and all that I will never be again.' At the bar of a grand hotel in a small Irish town sits 84-year-old Maurice Hannigan. He's alone, as usual – though tonight is anything but. Pull up a stool and charge your glass, because Maurice is finally ready to tell his story. Over the course of this evening, he will raise five toasts to the five people who have meant the most to him. Through these stories – of unspoken joy and regret, a secret tragedy kept hidden, a fierce love that never found its voice – the life of one man will be powerfully and poignantly laid bare. Heart-breaking and heart-warming all at once, the voice of Maurice Hannigan will stay with you long after all is said. 'A hugely enjoyable, engrossing novel, a genuine page-turner.' Donal Ryan 'Beautifull  
Becoming
In her memoir, a work of deep reflection and mesmerizing storytelling, Michelle Obama invites readers into her world, chronicling the experiences that have shaped her—from her childhood on the South Side of Chicago to her years as an executive balancing the demands of motherhood and work, to her time spent at the world's most famous address. With unerring honesty and lively wit, she describes her triumphs and her disappointments, both public and private, telling her full story as she has lived it—in her own words and on her own terms. Warm, wise, and revelatory, Becoming is the deeply personal reckoning of a woman of soul and substance who has steadily defied expectations—and whose story inspires us to do the same. 
Why Mummy Drinks
Boy Child Peter, Girl Child Jane and Daddy have exciting adventures with Mummy. Daddy likes gadgets. Peter and Jane like starting fires, trying to kill each other and driving Mummy to drink. Written from the point of view of an exhausted mummy at the end of the day, it's honest, it's funny, and it's a little bit sweary.
Letters To My Daughter
To sisters Bea, Jeannie and Rose, the death of their beloved childhood nanny is a devastating loss. As the girls grew up, Nanny May had become so much more to them all: confidant, advocate, comforter, friend. In whom will they confide their hopes, fears and failures now she has gone? Especially now each sister needs a mother's wisdom more than ever…
Martha cannot understand why her daughters are so upset about losing their childhood nanny. Yes, Martha was always in demand as a busy midwife, but that doesn't mean she loved her own children any less. But why don't the girls realise that? And has she left it too late to let them know…? 
The Book Thief
By her brother's graveside, Liesel's life is changed when she picks up a single object, partially hidden in the snow. It is The Gravedigger's Handbook, left behind there by accident, and it is her first act of book thievery. So begins a love affair with books and words, as Liesel, with the help of her accordian-playing foster father, learns to read. Soon she is stealing books from Nazi book-burnings, the mayor's wife's library, wherever there are books to be found.
In superbly crafted writing that burns with intensity, award-winning author Markus Zusak has given us one of the most enduring stories of our time.
The Couple Next Door
Anne and Marco Conti seem to have it all–a loving relationship, a wonderful home, and their beautiful baby, Cora. But one night when they are at a dinner party next door, a terrible crime is committed. Suspicion immediately focuses on the parents. But the truth is a much more complicated story.
Inside the curtained house, an unsettling account of what actually happened unfolds. Detective Rasbach knows that the panicked couple is hiding something. Both Anne and Marco soon discover that the other is keeping secrets, secrets they've kept for years.
When Death Becomes Air
At the age of thirty-six, on the verge of completing a decade's worth of training as a neurosurgeon, Paul Kalanithi was diagnosed with stage IV lung cancer.
What makes life worth living in the face of death? What do you do when the future, no longer a ladder toward your goals in life, flattens out into a perpetual present? What does it mean to have a child, to nurture a new life as another fades away? These are some of the questions Kalanithi wrestles with in this profoundly moving, exquisitely observed memoir.
This Is Going To Hurt:
Adam Kay was a junior doctor from 2004 until 2010, before a devastating experience on a ward caused him to reconsider his future. He kept a diary throughout his training, and This Is Going to Hurt intersperses tales from the front line of the NHS with reflections on the current crisis. The result is a first-hand account of life as a junior doctor in all its joy, pain, sacrifice and maddening bureaucracy, and a love letter to those who might at any moment be holding our lives in their hands.
Happy reading everyone and don't forget to let us know your thoughts!
Naomi & Laura x